1

The man who robbed a bank dressed as a leprechaun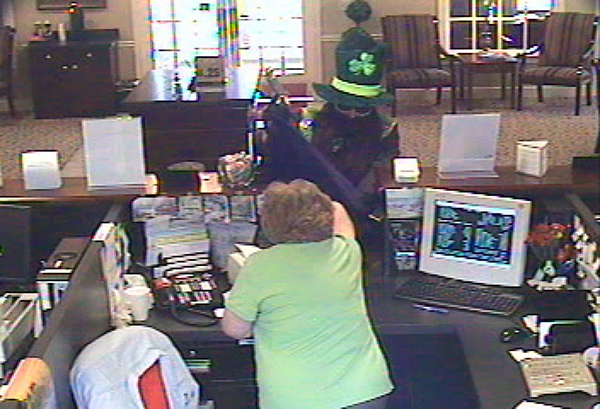 On St. Patrick's Day 2010, First State Bank in the Nashville suburb of Gallatin was held up by a man presumably looking for a pot of gold at the end of a rainbow. Yes, this bank robber was dressed as a leprechaun.
Police said the gun-toting leprechaun scored an undisclosed amount of cash before leaving the bank. He then joined another suspect in a car outside, and the two fled. Cops spotted the vehicle and gave chase, and a wild gunfight broke out.
A police cruiser was hit by several bullets and disabled. The two suspects crashed, ditched their car off the highway and fled on foot into a field.
One suspect was killed by police fire, and the other took his life as cops closed in. Money was recovered from the abandoned vehicle, which had a large leprechaun hat in its backseat.
2

The brazen art heist that was carried out during a city's St. Patrick's Day celebrations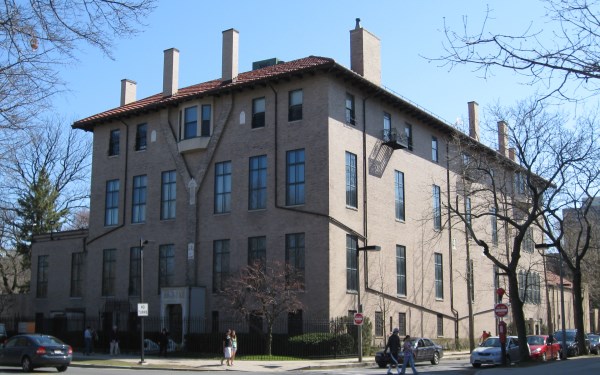 In 1990, criminals capitalized on the many distractions caused by Boston's St. Patrick's Day celebrations to carry out a brazen robbery at the Isabella Stewart Gardner Museum.
The men, dressed as Boston police officers, descended upon the museum and quickly convinced security guards they were responding to a call about a disturbance on the property. They tied the guards up and proceeded to take 13 artworks from artists such as Rembrandt, Vermeer and Manet. The heist was valued to be at a loss of $500 million, making the robbery the largest private property theft ever.
The works were never returned, nor were suspects ever arrested (though, in 2013, the FBI claimed to know their identity). Several empty frames still hang in the Dutch room of the museum, in homage to the pieces still missing and as placeholders for if and when they are returned.
3

The tourist who was beaten, robbed and stripped of his clothes by an unruly crowd on St. Patrick's Day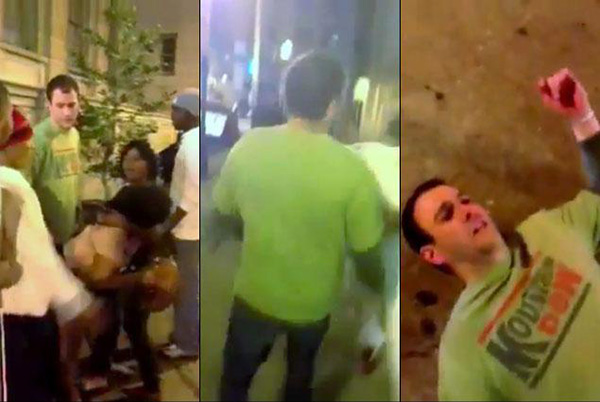 On March 18, 2012, the day after citywide St. Patrick's Day celebrations, a crowd gathered around a tourist in downtown Baltimore and beat, robbed, and stripped him of his clothes.
The victim, who was intoxicated at the time of the incident, was a 31-year old man from Alexandria, Virginia and was on his way back to his hotel when the attack occurred. He lost the keys to his Audi car, his iPhone, and his TAG Heuer watch. He woke up the next morning with injuries, and had no recollection of what had occurred. He was also unaware that video was shot and uploaded of the attack, and had been viewed a half million times.
After the video appeared online, social media sleuths used tools to identify and track down the assailants. At least one turned himself in, and another three were arrested. They have since served from 1 to 3 years in prison.
4

The woman who found a drunk firefighter passed out on her stoop on St. Patrick's Day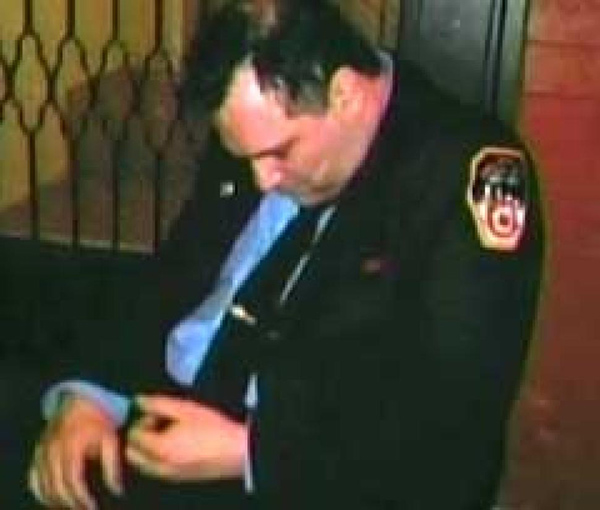 A woman came home on St. Patrick's Eve 2010 to find a passed-out man in an FDNY uniform blocking her door.
Windsor Terrace resident Lauren Hill tried to nudge the firefighter awake as he was blocking her door. Fearful he might become belligerent, she decided to call 911 instead. She told the dispatcher that the stranger was well-dressed, and in uniform, but his shoes were missing.
While the identity of the man has not been publicly revealed, Fire Commissioner Sal Cassano said during the investigation, "It's not something I would expect of a firefighter in uniform."
5

The cabbie who tailed a drunk driver in a high speed car chase after a St. Patrick's Day hit and run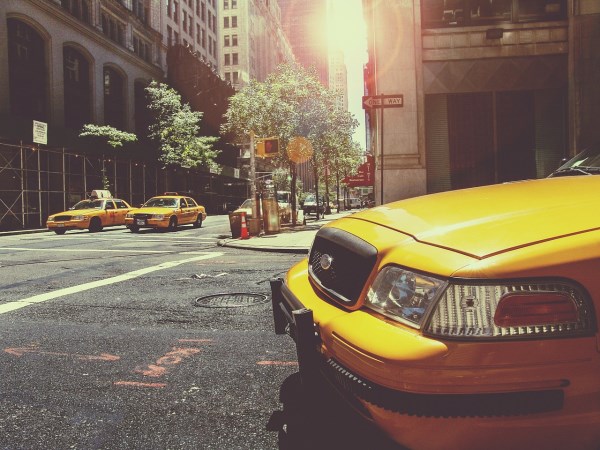 Brian F. Irvin, 22, hit and severely injured an Elmira, New York woman with his vehicle on St. Patrick's Day 2014.
According to court documents, Irvin and several of his friends started drinking the morning of March 17 and continued throughout much of the day. While driving, he struck a woman as she and her boyfriend were crossing an intersection.
Irvin's blood-alcohol content was measured at 0.13 percent after the crash, and although one of the passengers urged him to stop after the accident, he drove away. A taxi cab driver, Mike Travis, witnessed the event and followed Irvin's car until Irvin, driving at speeds reaching 80 miles per hour and aware that he was being tailed, lost the cab.
Police were alerted by Travis (who also copied down Irvin's license plate number) and were waiting at his home to arrest him.
Irvin pleaded guilty to felony charges of second-degree vehicular assault and leaving the scene of an incident without reporting it to police, and two counts of misdemeanor driving while intoxicated. He received a one-year conditional discharge for the misdemeanors and will be required to install an alcohol sensor lock on his vehicle when his driving privileges are restored.
6

The St. Patrick's Day blowout that left 8 students injured after a roof collapsed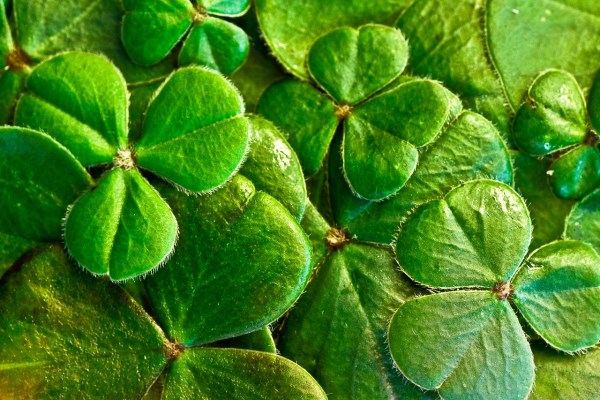 Nearly 1,000 students from Cal Poly, San Luis Obispo, California, were partying at an off-campus "St. Fratty's Day" party when the roof of a garage belonging to the university's baseball coach collapsed, bringing 30 students down and injuring 8.
What were that many partygoers doing on the roof? "Brewfing" – a term coined by San Luis Obispo students to describe the act of sitting on top of a roof while drinking beer. (Original and creative, kids.) San Luis Obispo Mayor Jan Marx is proposing an ordinance during the next city council meeting – which happens to be on St. Patrick's Day – that will prohibit people from being on a roof unless they are doing maintenance work.
7

The man who sucker-punched an NYPD police officer during a St. Patrick's Day parade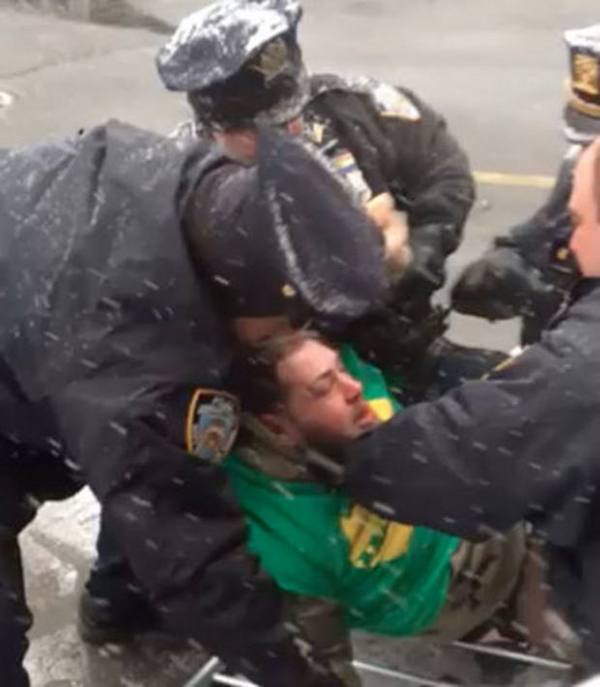 The arrest of a drunk and out-of-control teen at a St. Patrick's Day parade is not news, but what might have happened to him while he was in custody may be. Nicholas McGowan, 19, from Mariners Harbor, New York, was accused of punching a police officer during a St. Patrick's Day Parade, and was "badly beaten about the face and body" while in care of the police, his defense lawyer said.
McGowan is alleged to have sucker-punched a police officer who was trying to disperse a crowd during the parade. He also grabbed the officer's $400 pair of prescription eyeglasses from his face and crushed them with his hands.
When officers tried to restrain the man – who appeared intoxicated – he resisted arrest.
The young man appeared in court bruised about the face and body. He faces charges of second-and third-degree assault, fourth-degree criminal mischief, resisting arrest and fourth-degree criminal possession of a weapon, according to information from the District Attorney's office.
His mother, herself a retired police officer, doesn't believe the allegations and insists her son has never been in trouble before. An anonymous witness purports to have video of the incident, calling it "another caught-on-camera brutality case."
8

The man who set himself on fire during a New Jersey St. Patrick's Day pub crawl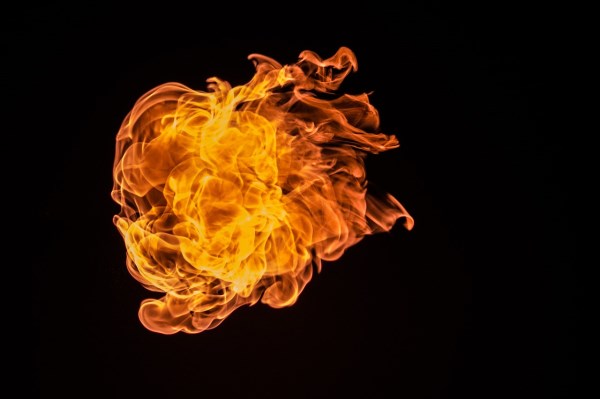 In March 2015, a homeless man set himself on fire during a Hoboken St. Patrick's Day pub crawl.
Police received a call just after 11 p.m. that a man was trying to set himself on fire. Once they arrived, they discovered that the unidentified man was indeed on fire in the middle of the road in the area where 25 bars had signed up to participate in the crawl. The man then began screaming as the fire started to spread from his jacket to his skin, but officers were able to get him onto the ground and roll him over to put it out. He was not seriously injured, but was transported to Hoboken University Medical Center.
The crawl continued for business as usual with 11 people arrested for everything from assault to drug possession. There were also over 100 violations of city ordinances barring public drinking and urination.
9

The St. Patrick's Day celebration that descended into chaos and mass arrests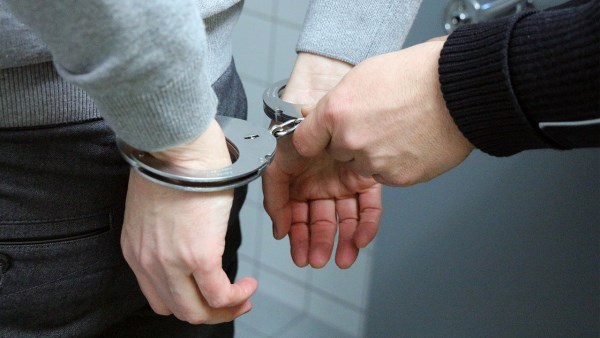 2014's "Blarney Blowout" near the University of Massachusetts spiraled out of control as police in riot gear were pitted against thousands of drunken and unruly revelers.
There were 52 arrests and four officers were injured in the clashes that included some students throwing beer bottles, cans and snowballs. Eight people were issued summonses, Amherst police said. Most charges were for disturbing the peace and, open container violations, but some were for assault and battery on a police officer and others. (About 90 percent of those charged were UMass Amherst students.)
While the university publicly denounced the students' behavior, the students themselves were upset by what they call aggressive police tactics. At least one, Thomas Donovan, has filed a civil rights lawsuit against Amherst police, alleging he was wrongly charged, and excessive force was used in his arrest. His lawsuit seeks unspecified monetary damages.