1

The woman who travels the world and lifts things with her vagina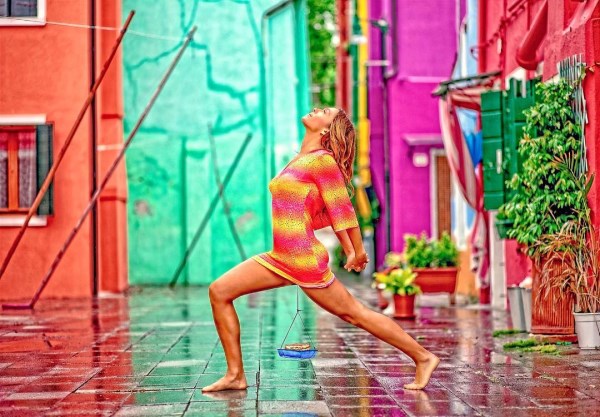 Sex expert Kim Anami travels the world to show the masses how strong a woman can be –she lifts things with her vagina.
Anami, an intimacy coach who teaches, among other things, "vaginal kung fu," is a believer in the power every woman holds between her legs and has set out to prove it. She has travelled around the world, tagging Instagram photos with #thingsiliftwithmyvagina, demonstrating her unique abilities and seriously impressive vaginal muscles.
Anami's work is no joke – strengthening pelvic muscles can lead to better sex, stronger orgasms and can also ward off incontinence.
2

The pop star who charged his phone in a woman's vagina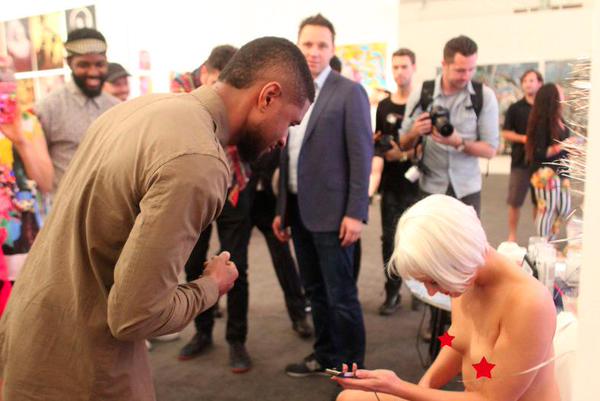 Art Basel Miami Beach is an annual art show featuring the kind of modern and contemporary installations that make you shake your head in astonishment at what sometimes passes for art.
In 2014, pop star Usher participated in a performance art piece entitled "Body As Commodity," which asked viewers to consider "whether using a doll for sexual pleasure commodifies sex more or less immorally than using a real body for amenities that can be monetarily quantified such as energy; the charging of a mobile phone."
Viewers were invited to charge their cell phones in the vaginal cavity of model Lena Marquise, who was naked. Usher allegedly paid the bargain price of $20 and stuck his phone into the battery pack, which was nestled inside Marquise for a whopping 10 minutes.
Marquise reportedly also said she could charge two phones at once and was Android and iPhone equipped!
3

The man who was arrested for exorcising a woman's "haunted" vagina with his penis
In 2013, a Chinese "ghostbuster," Huang Jianjun, was arrested in Guangzhou, Guangdong Province after he charged a young woman 20,000 yuan ($3,279) to "exorcise the ghosts" in her vagina with his penis. (Some euphemism, huh?)
The victim allegedly came to Jianjun because she needed help seducing her boss. According to the Global Times, Huang "then convinced [the victim] to have intercourse after explaining that ghosts in her vagina are preventing her boss from falling in love with her – ghosts he could only catch with his penis."
When arrested, Jianjun allegedly told authorities he couldn't have had sex with the victim because diabetes prevents him from achieving an erection. The victim's "ghosts" remain.
4

The woman who smuggled a gun into jail via her vagina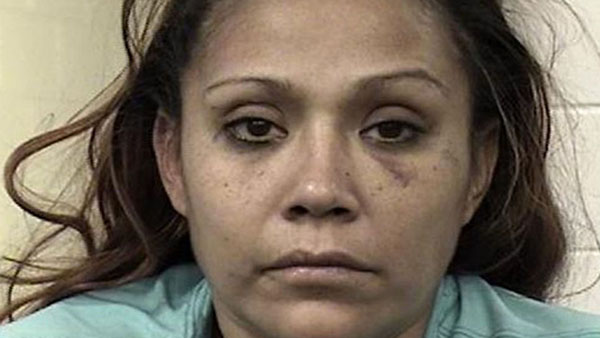 Albuquerque resident Josephine McAllister was booked on charges of larceny, obstruction of the law, receiving stolen credit cards, and bringing a gun to jail that was hidden in her vagina.
McAllister ditched the gun once in the prison but was nevertheless caught red-handed, and her explanation for how the gun got there pretty much exceeds the actual act in terms of its weirdness. McAllister claimed she forgot the gun was in her waistband, and it just slipped into her genitals. (Oops – I hate when that happens!)
The police didn't buy her story (it is, after all, a physical impossibility), and McAllister later admitted she didn't really know what was going on the night she was taken in because she was on a lot of heroin.
5

The vibrator and camera that lets you take vagina selfies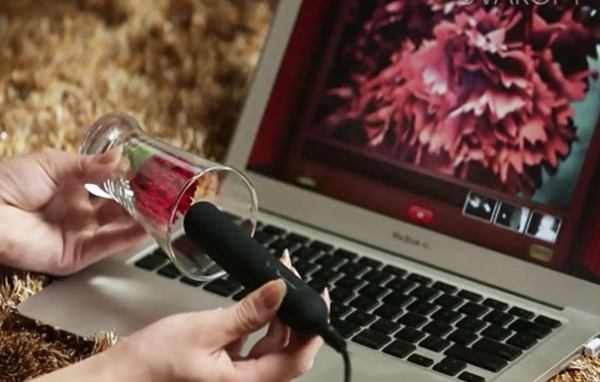 The invention of the Svakom Gaga Camera Vibrator allows you to Facetime from inside your vagina, for those moments when topless pics during sexting simply won't cut it. Now you can get all up in your own business without having to contort your body into weird positions, or squat over the toilet with a hand mirror, because neither of those things are particularly fun or sexy.
The device looks like any other vibe but has a camera attached to the end with lights surrounding it so you can take high-quality (and extremely intimate) photo or video fodder for sexts.
If the Svakom Gaga Camera Vibrator sounds like your next bedroom must-have, you can buy it online at Lovehoney for £119.99 (approximately $184).
6

The villagers who thought a woman's vagina was cursed by a witch doctor after she and her lover were "locked together"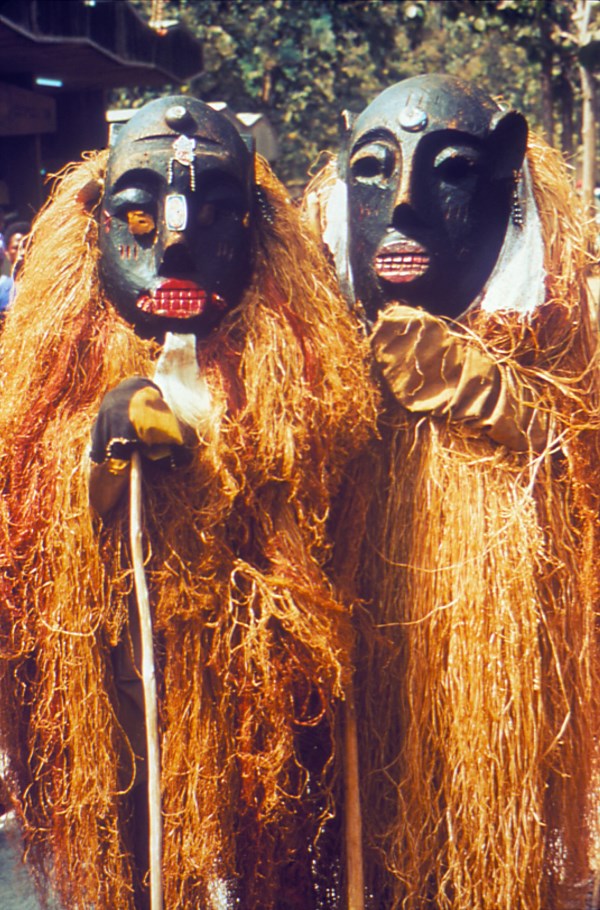 Sasha Ngema, 34, had been romping with her boy toy Sol Qoboza, 22, at a rented apartment in Johannesburg, South Africa while her husband was away when the unthinkable happened – she and her young lover allegedly "locked together" during sex.
Scores of people flocked to the area after a rumor spread that her husband had asked a witch doctor to put a curse on her private parts. Locals believe the spell, known as a muthi, is designed to make sure that anybody who is not the husband who attempts to have sex with the woman will remain stuck until the husband returns to exact revenge.
Although experts say the embarrassing experience was more likely to be a rare medical phenomenon that causes the vagina to contract too much (penis captivus), there was no dissuading the mob. By the time police arrived over 2,000 people had swarmed onto the street outside the apartment block shouting: "We want to see them! Show us the cheaters!"
The couple was reportedly taken to the hospital to be separated.
7

The woman who recreated a famous nude painting by exposing herself to museum patrons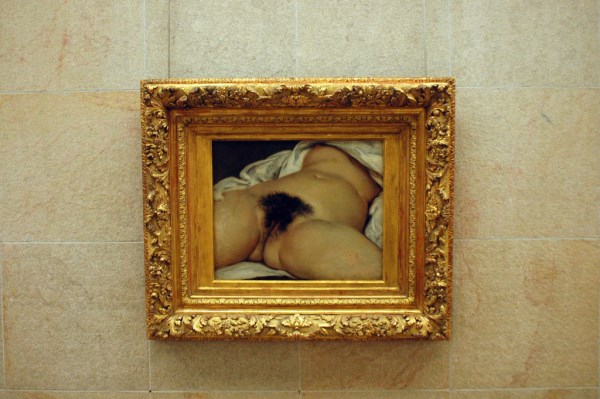 In July 2014, Luxembourgian performance artist Deborah de Robertis plopped down in front of Gustav Courbet's painting "The Origin of the World" in Paris' Musée d'Orsay and exposed herself. She was, needless to say, taken away by police.
So, what prompted her... display?
In a later interview, De Robertis explained: "If you ignore the context, you could construe this performance as an act of exhibitionism, but what I did was not an impulsive act. There is a gap in art history, the absent point of view of the object of the gaze. In his realist painting, the painter shows the open legs, but the vagina remains closed. He does not reveal the hole, that is to say, the eye. I am not showing my vagina, but I am revealing what we do not see in the painting, the eye of the vagina, the black hole, this concealed eye, this chasm, which, beyond the flesh, refers to infinity, to the origin of the origin."
When news of her performance hit the media, incognito street artist extraordinaire Bansky tweeted, "Why didn't I think of that?"
8

The woman who had a sex toy stuck in her vagina for ten years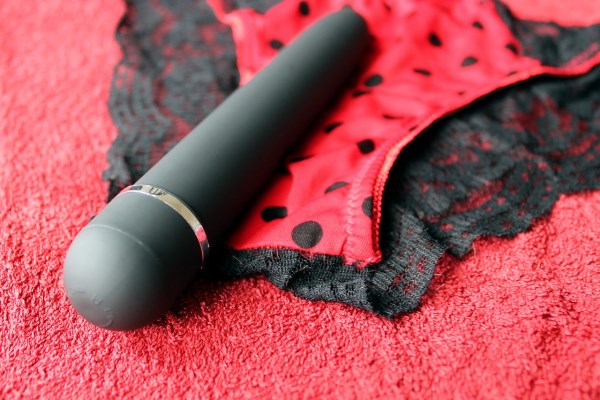 According to a report in the Journal of Sexual Medicine, an unnamed woman complaining of weight loss, incontinence, and lethargy had a sex toy inside her vagina that had been in place for a decade.
In 2014, surgeons at the Aberdeen Royal Infirmary found and removed the five-inch toy, reporting that it had caused the woman near-life-threatening damage. The Scottish woman had a condition called vesicovaginal ?stula – a passage that allows urine to flow into the vagina – as well as an obstructive uropathy, which causes urine to become backed up in the kidneys.
And how did the toy get and remain up there undetected? The woman said she used it one drunken night with her partner a decade ago, and that she couldn't remember if she had removed it (she had not, apparently).
9

The actress who made "vagina steaming" fashionable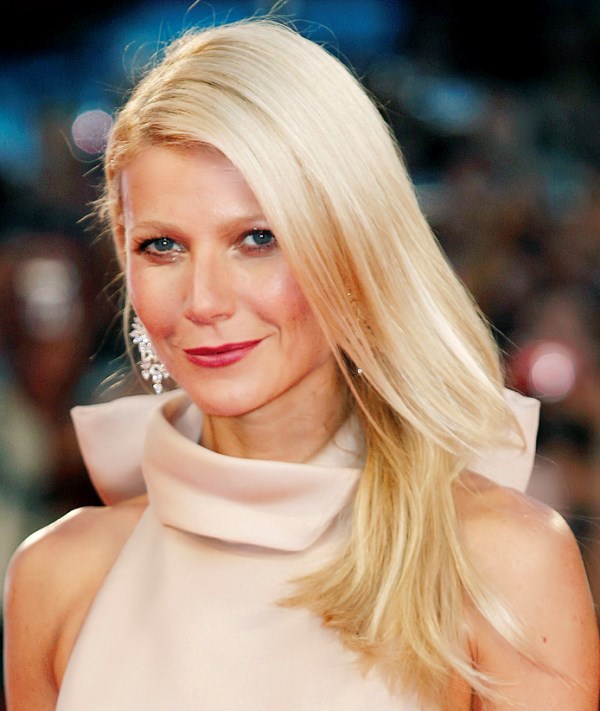 Actress Gwyneth Paltrow has gotten a lot of "heat" for her outrageous recommendations on her lifestyle website, Goop, since its launch in 2008. Her latest out-there endorsement of "vagina steaming" is no exception.
What is vagina steaming, you ask? According to Gwyneth and Goop, "You sit on what is essentially a mini-throne, and a combination of infrared and mugwort [plant] steam cleanses your uterus, et al. It is an energetic release –not just a steam douche – that balances female hormone levels. If you're in LA, you have to do it."
The treatment, at the Tikkun Spa in Santa Monica, California, costs $50 for a half-hour session. Leaves of the mugwort plant are boiled and steamed with flower buds, then "applied to a specific area of the body" for "detoxification" purposes. Proponents of vagina steaming insist it protects the uterus from ulcers and tumors, stimulates the production of milk and corrects digestive disorders.
Medical doctors, however, give steaming a big, fat "F." Dr. Jennifer Ashton, co-host of the talk show The Doctors and an OB-GYN, says,"There is zero medical evidence to support the need for or benefits of vaginal steaming. The physiology of the vagina is such that it is constantly cleaning itself and doesn't need extra help."
10

The performance artist who knits from her vagina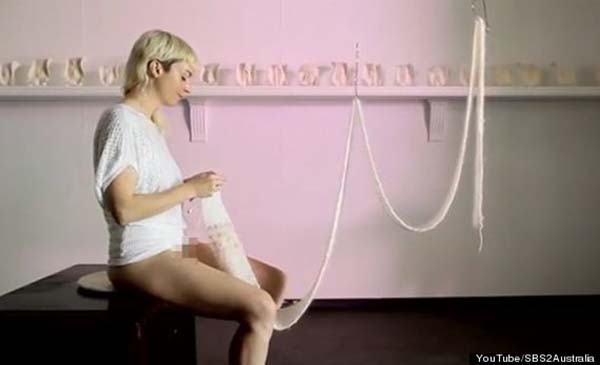 Casey Jenkins, a "performer craftivist" from from Melbourne, Australia, became famous after she posted a video of her performance piece, called "Casting off my Womb." The video shows Jenkins knitting with skeins of wool carefully inserted into, and then drawn out from, her vagina.
The edited piece takes place over a 28 day period, in which Jenkins also menstruates. She said, "The performance wouldn't be the performance if I were going to cut out my menstrual cycle." So the wool is sometimes stained brownish red – an honest, visual reminder of the reality of women's bodies.
Strangely enough, Jenkins isn't the first to do a performance art piece of this nature. In the mid-70s, artist Carolee Schneemann caused controversy with her New York performance piece "Interior Scroll." Schneemann balanced precariously on a table in an exhibition hall. She was naked, daubed in paint and, as if removing a tampon, began to pull bit by bit from her vulva a 36" long scroll, the contents of which she read to her audience.