1

The newscaster who dropped an "F bomb" and quit live on the air
Some people quit their jobs by privately talking to the boss of their company or in some other discreet fashion. KTVA reporter Charlo Greene decided to make more of a grand exit. While a doing a news segment on the Alaska Cannabis Club the reporter from Anchorage revealed that she actually owns the club that she was reporting on. She said, "Now, everything you've heard is why I, the owner of the Alaska Cannabis Club, will be dedicating all of my energy toward fighting for freedom and fairness, which begins with legalizing marijuana here in Alaska. And as for this job, well, not that I have a choice but, f*** it, I quit."
With the help of her last four words, Green became an internet sensation and the hero of High Times Magazine who awarded the ex-reporter with its Courage In Media Award.
Have things gone up in smoke for Greene? In November 2014, Greene was served with a subpoena by the Alaska Public Offices Commission, alleging that she had violated campaign disclosure laws regarding Ballot Measure 2. She was also evicted from the building that housed the Cannabis Club for failing to get insurance in a timely manner and had a restraining order filed against her after a neighbor complained that the ex-reporter smoked so much weed at home, their child got violently ill. According to TMZ, Green allegedly told the neighbor to "watch his back."
F*** it, let's go to the next entry, shall we?

2

The reporter who had a medical emergency on the air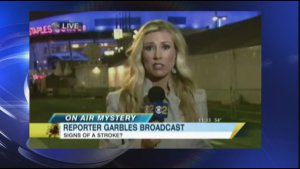 You never know what's going to happen on "live" TV, hence the advent of the "seven-second delay."
While doing a piece for KCBS news in Los Angeles during the Grammy Awards, reporter Serene Branson suddenly spoke gibberish while reporting from outside the Staples Center.
Almost immediately, footage of the report went viral, with many speculating that Branson suffered a stroke while on the air. Doctors, however, concluded that Branson suffered a migraine and that her symptoms – dizziness, nausea and speech impairment – mimicked a stroke.
The incident served as a wake up call of sorts to Branson who now takes better care of her health. She gets check ups regularly and speaks on behalf of the National Headache Foundation to bring more awareness to migraine health.
WISC reporter Sarah Carlson wasn't as lucky. Carlson suffered an epileptic seizure while on the air. She later discovered she had a brain tumor, but remains positive while focusing on her family life.

3

The TV personality who pooped his pants in the White House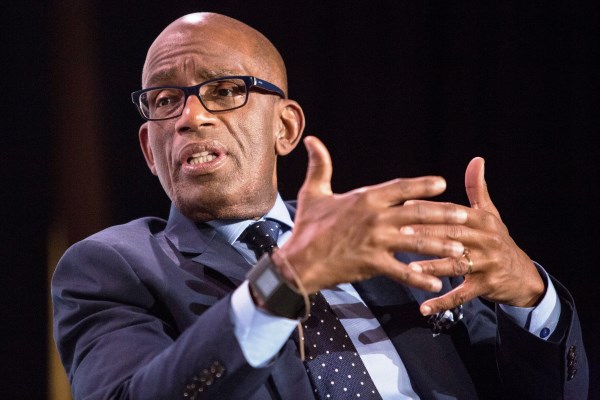 Oh, that Al Roker! The lovable Today Show weatherman is known for having lost a great deal of weight while in the public eye.
In 2002, Roker underwent gastric bypass surgery after making a promise to shed some weight to his father. A few years later, he discussed a rather unfortunate side effect to his surgery on Dateline. Just one month after his procedure while walking hallowed grounds of the White House to the press room, Roker needed to pass some gas. Then, the horror of horrors happened as Roker explained, "A little something extra came out. I pooped my pants. Not horribly, but enough that I knew."
The Today Show personality then did what any normal, panicked person who poops in the White House would do – he chucked his underpants and went commando for the Presidential, ahem, briefing.

4

The newscaster who got fired within minutes of his first broadcast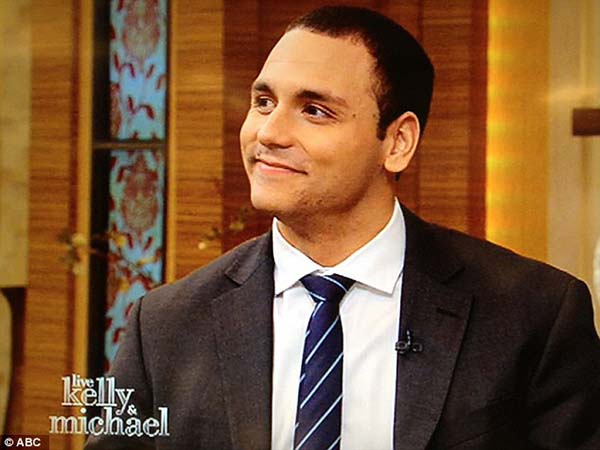 Talk about it being over before you know it! On his first day as a new weekend news anchor at KFYR, AJ Clemente kicked off his on-air career with two words you definitely can't say on television: "F***in' S**t." The gaffe was enough to even shock his co-host into stunned silence.
Not long after being fired from the North Dakota station, the ex-newscaster appeared on Late Night With David Letterman telling the host that his humiliating blunder was "a perfect storm of whole bunch of mistakes."
In May 2013, Clemente left his news career behind for good. He took on a job as a bartender at the Table and Taproom in Dewey Beach, Delaware.

5

The music legend who had a meltdown on the news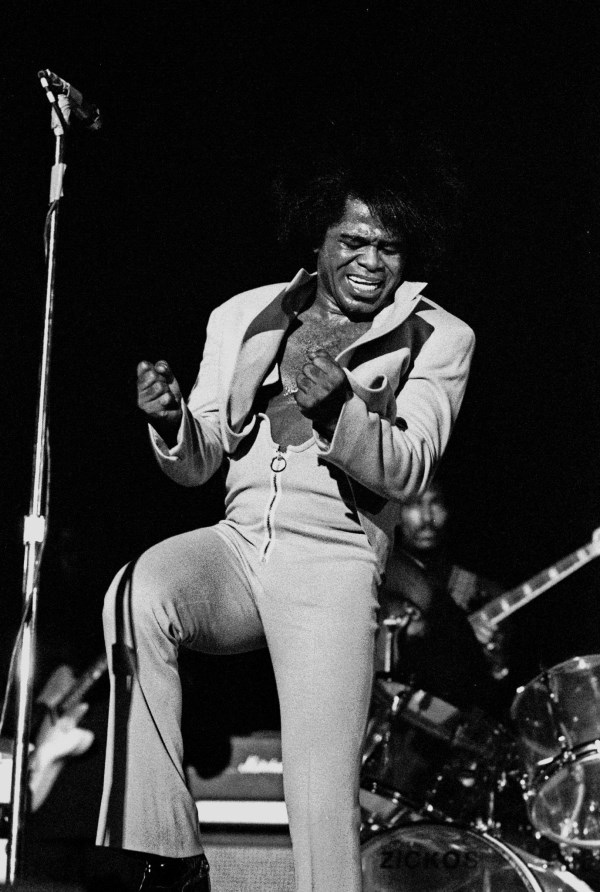 Known as The Godfather of Soul, Mr. Dynamite or the "Hardest Working Man in Show Business," music legend James Brown went by many names during his decades-long career.
However, after appearing on CNN's Sonia Live! in LA, on April 3, 1988, you'd have to call James Brown out of his mind!
After Brown's Adrienne called 911 because he was threatening her safety, the should singer was arrested in Aiken County, South Carolina, on charges of drug possession and fleeing police. He was released after paying $24,000 in bail, and travelled to Atlanta for his CNN appearance.
Brown, almost certainly on PCP during the interview, seems only dimly aware of Sonya Friedman's questions. When asked how he responds to the charges, Brown, wearing bad-ass yellow glasses and race car driver gloves, sings his classic, "Living In America." Things go further downhill as Brown answers questions with titles of his own songs, and proclaiming that he is "single and ready to mingle." Poor Sonia never stood a chance.
Four months later, Brown was arrested again for carrying an unlicensed pistol and assaulting a police officer. He was sentenced to six years in prison and ended up serving three.
Despite his issues at the time, James Brown leaves behind a motherlode of classic R&B and funk, and we certainly can't ignore his influence in music and social activism.

6

The newscaster known for his on-air meltdowns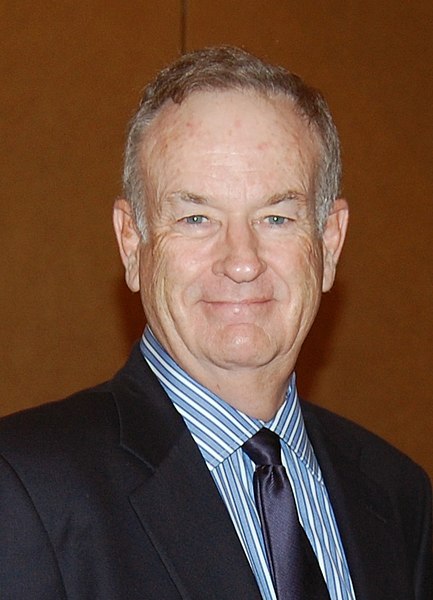 Fox News anchor Bill O'Reilly is no stranger to controversy. The TV commentator has made a career out of shouting at guests while having heated political discussions on air. The man has had so many outbursts verging on meltdowns throughout his career it's hard to pick just one, so we'll pick two.
While trying to read the teleprompter for promos for Inside Edition, O'Reilly grows increasingly frustrated at his producers while trying to make sense of the term "to play us out." The producer tells the angry newsman that they will end the show with a Sting video over credits. After several more failed attempts, O'Reilly (his blood now boiling) ends it with screaming "We'll do it live! F*** it, we'll do it live!"
Years later, while hosting an episode of The O'Reilly Factor, he lost his cool again, with left-leaning political analyst Alan Colmes as his target.
O'Reilly launched into a tirade on Colmes for failing to specify any program President Obama would be willing to cut, other than entitlement programs such Medicare, Medicaid and Social Security. Highlights of the argument include O'Reilly calling Colmes a liar: "Bulls***! You are lying! You are lying!"
"Don't call me a liar," Colmes responded. "Don't you sit there and call me a liar!"
After the commercial break, O'Reilly mentioned in the next segment, "I was probably too rough on Alan."
?Watch the fiery debate below!

7

The weatherman who completely freaked out over a cockroach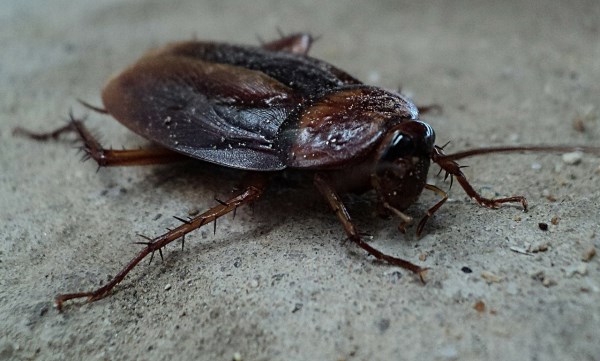 You would think after living in Florida for any length of time, you would be used to seeing big bugs. Not so for meteorologist Justin Mosely, who clearly lost it while seeing one during a weather report for Sarasota news SNN6.
While talking about rain moving towards central Florida, Mosely saw a cockroach and proceeds to give on one high-pitched wail that could rival Minnie Riperton. Contrary to what people may think, the footage never aired, according to station general manager Lisa DesMarais, who said that someone anonymously posted the clip on YouTube without SNN6's knowledge or authorization.
Quick! Someone get this guy to be the spokesman for Raid or Black Flag roach sprays!

8

The reporter who instigated an on-air fight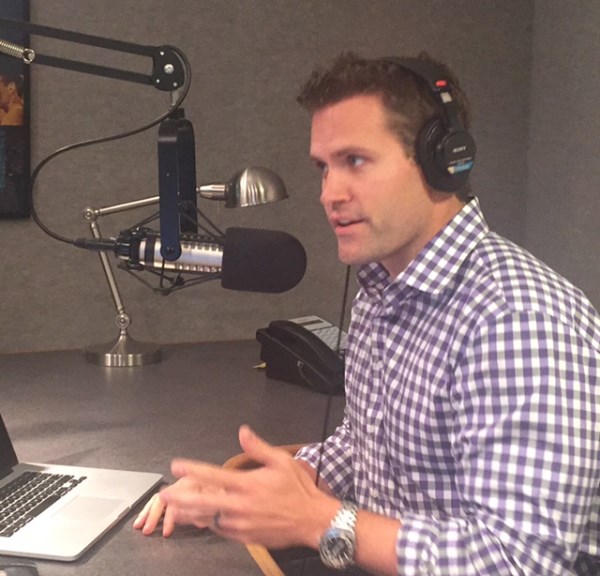 Sports talk show host Jim Rome gained notoriety for this 1994 incident on his now-defunct ESPN2 TV show, Talk2. His guest was former New Orleans Saints quarterback Jim Everett, whom he had repeatedly referred to as "Chris" (after Chris Evert, the female tennis player) throughout Everett's career, making fun of the athlete's perceived lack of toughness.
During the interview, Rome repeatedly needled Everett, calling him "Chris." He eventually said, "Somewhere along the way, Jim, you ceased being Jim and you became Chris." Everett then sat up and responded, "If you call me Chris to my face one more time, we better take a station break." The smirking host couldn't help himself, and the 6-foot-5 quarterback leaped out of his chair, tossed aside a coffee table, and shoved Rome to the floor, turning Talk2 into an episode of Jerry Springer.

9

The newscaster who got fired for being drunk on the air and sued the station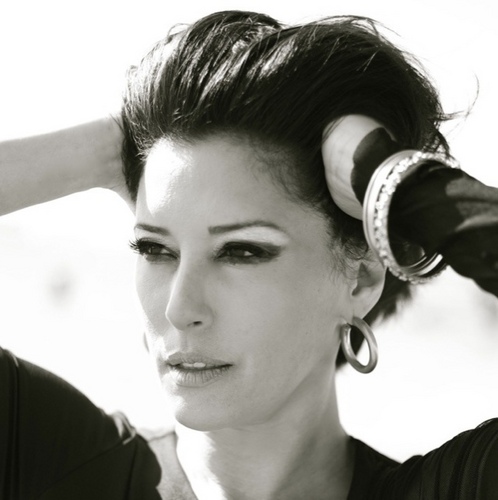 In September 2013, Chicago news anchor Edna Schmidt showed up for work drunk and was unable to finish a live newscast on WSNS-TV/Telemundo Chicago. The following day she was suspended by the station, and was terminated soon after.
A month later, Schmidt's attorneys sued Telemundo and its parent company, NBC Universal Media. The lawsuit claims that Schmidt has protections under the Americans with Disabilities Act –  and since she is an alcoholic, she cannot be discriminated against.
According to TMZ, Schmidt said Telemundo was well aware of her alcohol problem and did nothing to help her out.
What do YOU think? Should Schmidt have sued Telemundo for showing up to work drunk and not finishing a newscast?
10

The reporter who had mistaken Samuel L. Jackson for Laurence Fishburne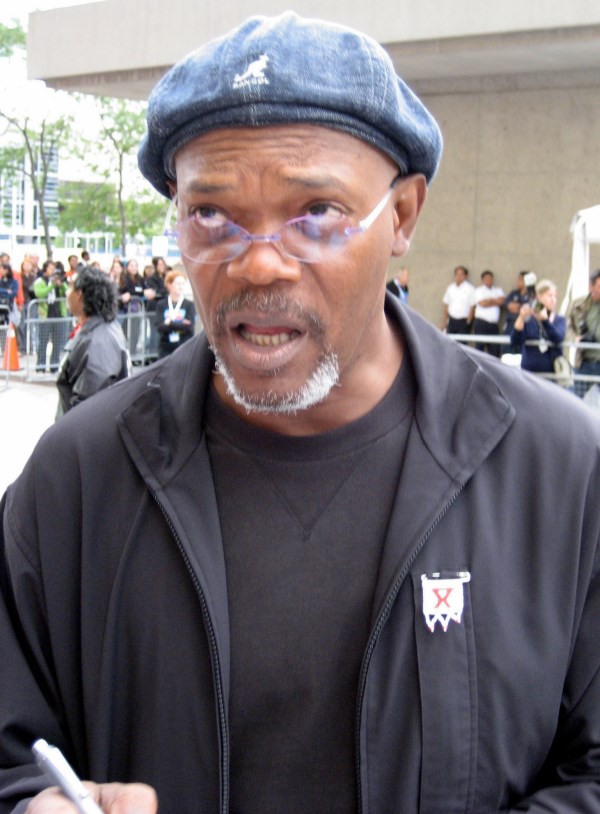 In February 2014, while interviewing actor Samuel L. Jackson, KTLA entertainment reporter Sam Rubin asked the Pulp Fiction star about his "Super Bowl commercial." After Jackson asked, "What Super Bowl commercial?" Rubin apologized. Jackson then rightly reprimanded the reporter saying, "I'm not Laurence Fishburne!"
Hilarity further ensued when Jackson proceeded to run down which commercials he's done and which ones Fishburne and other actors have done.
"We may be all black and famous, but we all don't look alike," Jackson continued as Rubin continued to apologize.
Poor Rubin can't catch a break! In October 2014, during a segment on the same morning show, Rubin said, "My wife calls and says 'Since when did you become the fat one on that show?'"
Traffic reporter Ginger Chan didn't realize her mic was on and chimed in with, "He's always been!" She later Tweeted that she was joking. Ouch.