1

Man Hospitalized After Eggnog-Chugging Contest
Ryan Roche from Utah is going to be known as "Eggnog Guy" for a while. Mr. Roche was leaving the annual holiday party, when he was "egged" on to join an eggnog chugging contest, with the winner getting $50 Gift Certificate to Ruth's Chris Steakhouse.
After admitting to being fiercely competitive, Ryan joined in, opened up his throat and poured the liquid down, drinking a quart of eggnog in 12 seconds, 10 seconds faster than the previous best time. His celebration was short-lived, however. Two hours later he was rushed to the ICU, spent two days there, and then the rest of the week at home. Doctors think the eggnog literally went down the wrong pipe, triggering pneumonia. No word on how the steak was.
2

Woman Dies Holding Her "Wee" for a Wii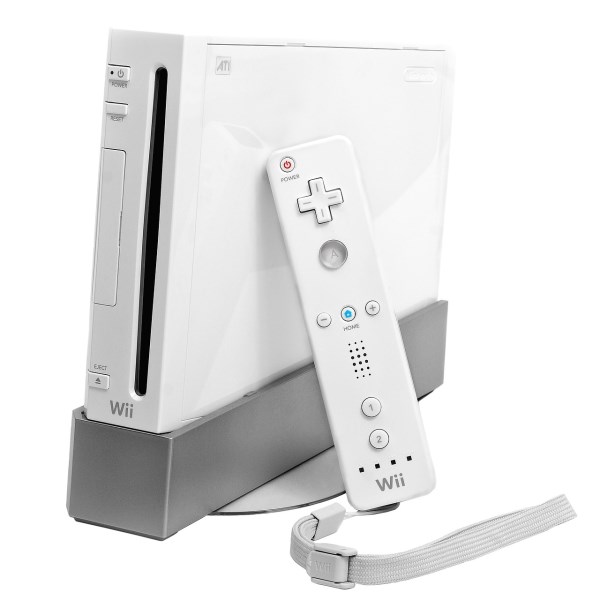 This was a chugging contest with a tragic and completely foreseeable turn. KNND radio in Sacramento thought they were being clever when they staged a contest called "Hold Your Wee for a Wii." Participants wereinstructed to drink large quantities of water and see how long they could hold their bladder, with the one going longest winning the prize – a new game console. While both the on-air personalities and contestants may have been ignorant that there is something called "water intoxication" where you can literally drown yourself by drinking too much water, there were lots of phone calls to the station warning them to stop. They didn't listen, and the "winner" Jennifer Strange, drank almost 2 gallons. Later that day, she collapsed and died. While a number of staff members were fired, the station was cleared of a wrongful death lawsuit.
3

Beatrice Co. "Line-Up" Contest Snafu Forces $2 Million+ Payout

In 1985, a huge food conglomerate named Beatrice Co. had a scratch-off contest called "Monday Night Winning Line-Up" where players who correctly scratched off the correct number of touchdowns and field goals in a game won. The odds were supposed to be a million-to-one to win prizes like Super Bowl tickets or cash, but an enterprising player named Frank Maggio cracked the pattern during the middle of the contest, scratching off 4,018 winning entries totaling over $16 million dollars. When he approached Beatrice, offering to show them how he did it and negotiate himself a prize fee, the company refused and abruptly cancelled the game 2 weeks before the printed ending date. That turned out to be an even bigger mistake, because lawyers pounced and a civil lawsuit was filed against Beatrice for violating their own printed terms. Beatrice lost and had to not only pay $2 million dollars to participants (up to $32,000 each) but they also settled with Mr. Maggio for an undisclosed sum.
4

"Dub The Dew" Online Poll Disaster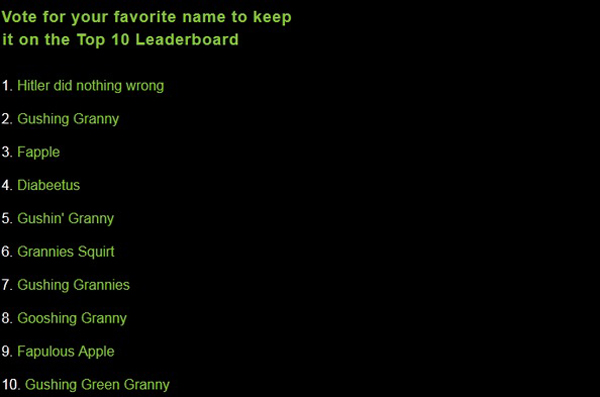 This is another obvious disaster waiting to happen. Mountain Dew wanted to ask its fans (aka, horny, young, geeky teen boys) to name its newest flavored soda and vote as many times as possible.
Participants (aka 4chan) bombarded the contest, and the results, well… just see for yourself above. Mountain Dew ended up taking down the website and issuing an apology.
5

DJ Gets On-Air Rimjob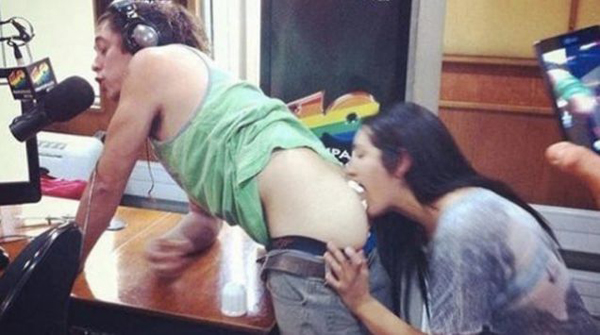 Chilean DJ Paul Hip asked his listeners what they'd be willing to do for a pair of ticket's to Mysteryland, a popular regional EDM festival. When one listener responded that she'd lick whipped cream out of his ass live on the air (aka, a "rimjob"), DJ Hip took her up on her offer.
The incident provoked outrage, especially when the above photo was tweeted and posted to the festival website. The station eventually apologized saying "sorry for our mistake on accepting that challenge."
6

Extreme British Birdwatching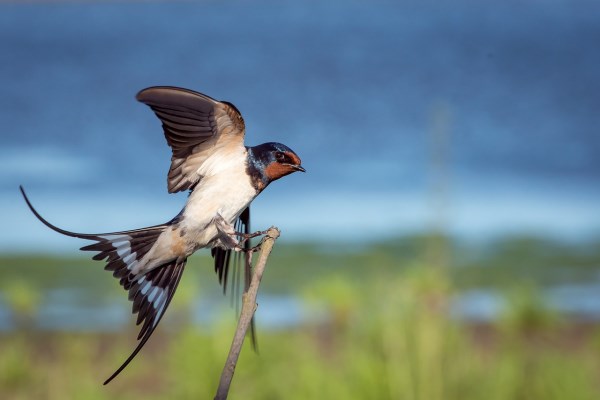 Birdwatching is usually thought of as a docile, if not boring, activity. But with a certain sect of British birdwatchers, called twitchers, it's actually a competitive sport. "Twitcher" is the name given to a kind of birdwatcher that literally drops everything in order to spot a bird. They belong to organizations, like Rare Bird Alert, which will send out messages to its thousands of subscribers when such birds are spotted. The resulting clamor can involve fisticuffs, dirty tricks, and even death – in October 2013, top British twitcher Tim Lawman had a heart attack while chasing a Radde's warbler.
7

NYPD Hashtag #Fail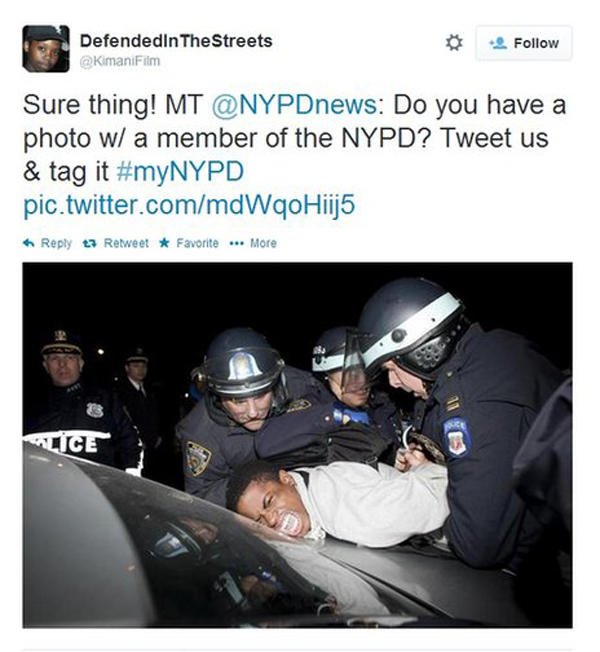 The New York Police Department was trying to connect with its community, and perhaps appear "hip"; however the Internet had other ideas. The NYPD Twitter feed asked its followers to tag photos with #myNYPD and the winners would be featured on their Facebook page. Instead of showing police helping little old ladies cross the street or rescuing cats from trees, many people posted pictures showing acts of police aggression. #badidea
8

Hottest Chili Contest Backfires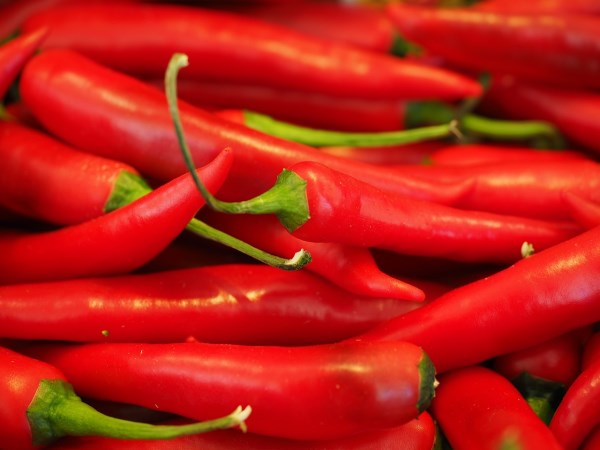 An American named Curie (pronounced curry) Kim lived up to his name by entering a chili pepper eating contest at a curry house in Scotland. The peppers were no ordinary spicy peppers, however, but the dreaded Kismot Killer, one of the hottest in the world. Curie had to be taken to the hospital twice during the contest, and half of the 20 contestants ended up dropping out after witnessing the first 10 collapse and vomit. The owner promised to tone it down for next time.
9

Muslim City Called "Batman" Wins Condom Contest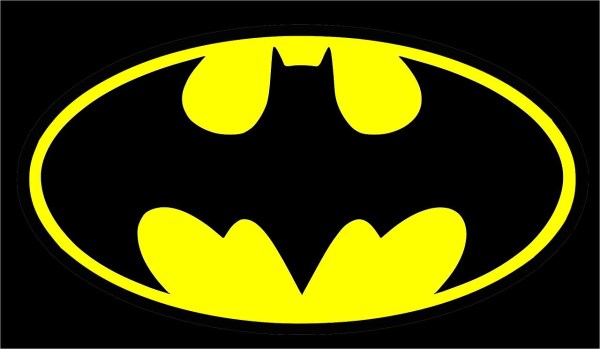 Durex Condoms decided to have a contest on the Internet (I think you know where this is going by now) and asked their users in what city in the world should they unveil SOS Condoms, a new delivery service for people in...ahem... "need." The winner by a landslide was Batman, a small Muslim town in southern Turkey, with no relation to the Dark Knight. Batman got 1,577 votes before the contest was shut down.