1

The cop who accidentally shot himself in an elevator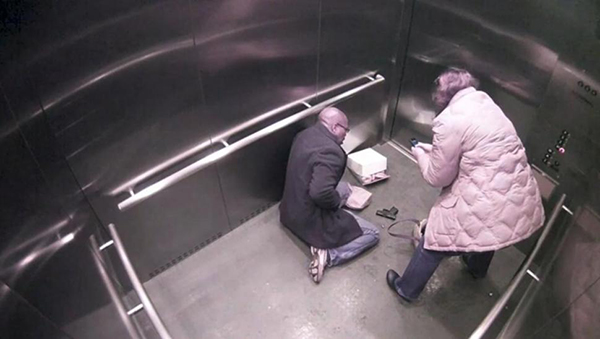 Off-duty police officer Darryl Jouett of Erlanger, Kentucky accidentally shot himself in an elevator in Cincinnati, Ohio in January 2015.
Surveillance video shows Jouett talking to a woman (later identified as his wife) in the elevator while holding a box. He briefly pulls a gun out of his pocket and glances at it. While fumbling to holster the weapon, it accidentally fires near his abdomen. Jouett then falls to his knees for several moments before stumbling out of the elevator and clutching a wall.
Jouett, a 25 year veteran of the force, was taken to the hospital with non life-threatening injuries.

2

The man who was shot by his dog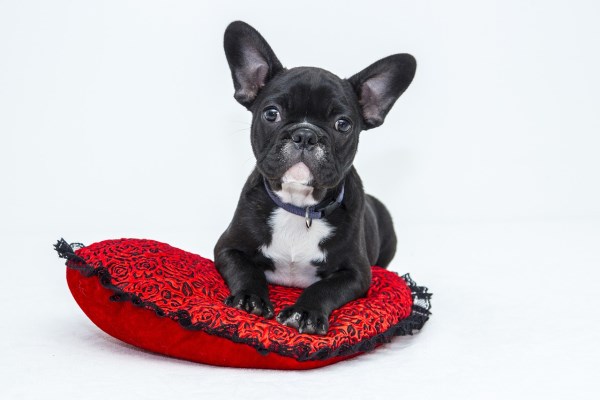 In 2013, a Florida man was shot by his dog.
Gregory Dale Lanier, 35, of Frostproof, Florida was driving his pick up when his dog kicked a 9mm that was on the floor, causing it to discharge.
Lanier soon realized the gun was loaded when he "heard a boom, saw smoke and felt a burning in his leg."
The police have determined that the shooting was accidental.
3

The police chief who suffered a self inflicted gunshot wound – twice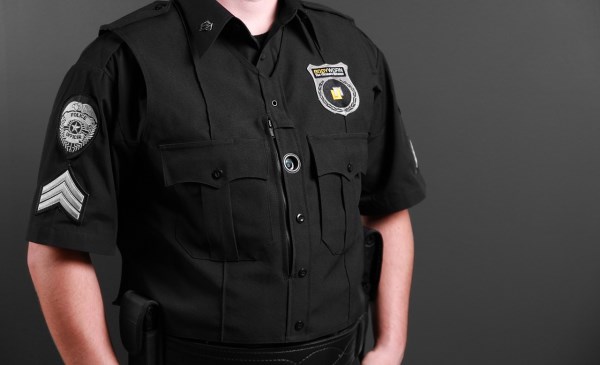 Connersville, Indiana police chief David Counceller has accidentally shot himself not just once, but twice.
In 1999, he shot himself in the hand while cleaning his service weapon. In 2014, Counceller suffered another self-inflicted wound, which occurred when his sweatshirt jammed against his 40-caliber Glock's trigger as he attempted to holster the weapon. He was examining a new Glock at a gun shop at the time.
Counceller's injury was minor and he was able to drive himself to the hospital, where he said nurses laughed at him when he said he'd shot himself. Even more embarrassing for Counceller – he is currently running for Fayette County sheriff.
4

The former baseball player who shot himself while cleaning his gun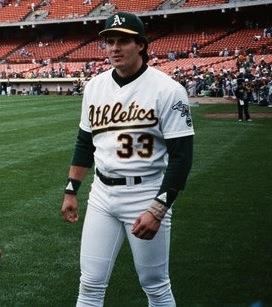 Former MLB slugger Jose Canseco shot his middle finger off while cleaning his gun.
In October 2014, Canseco's former flame, Leila Knight, reported he was sitting at a table in their home cleaning the gun when it went off, and no, it seems he did NOT check to see if was loaded.
The bullet allegedly tore through the bottom part of the finger and doctors have said he'll never have full use of it again.
5

The robber who shot himself during a robbery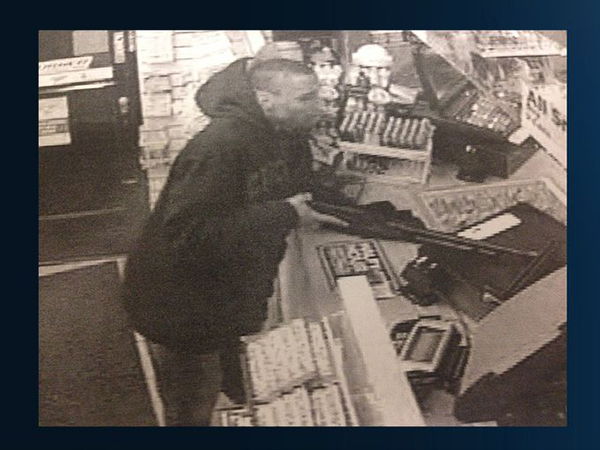 21-year-old Donnello Knowles robbed a gas station a gunpoint. Well, he tried to rob a gas station at gunpoint, but what he did instead was shoot himself in the leg.
Knowles attempted robbery occurred at a Stockton, California gas station in January 2015. Armed with the shotgun, he made his way inside the business and ordered everyone inside to get on the ground. He took money and even tried to have victims open a safe. Police suspect he then pulled out the shotgun and shot himself in the leg in the process of demanding money from a cash register.
Knowles ran across the street to a friend's apartment. His friend called for help and he was later picked up by police with money from the robbery in his clothes. He was booked into jail, and faces robbery, firearms and other weapons charges.
6

The teen who shot himself while trying to scare his girlfriend and her new boyfriend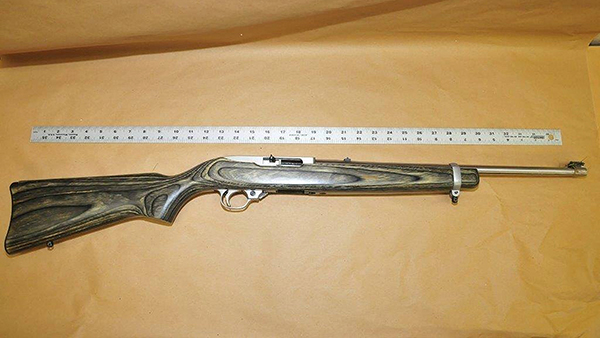 A Fresno, California teen mistakenly shot himself while trying to scare his ex-girlfriend and her new boyfriend. The unidentified teenager allegedly took out a .22 caliber rifle after he noticed his ex-girlfriend's car parked nearby and fired about 6 rounds into the air before the gun jammed, police stated. As he tried to clear the rifle, he accidentally shot himself in the leg.
He was treated for his injuries and is now facing charges of endangering the public in juvenile court.
7

The man who accidentally shot himself with a homemade gun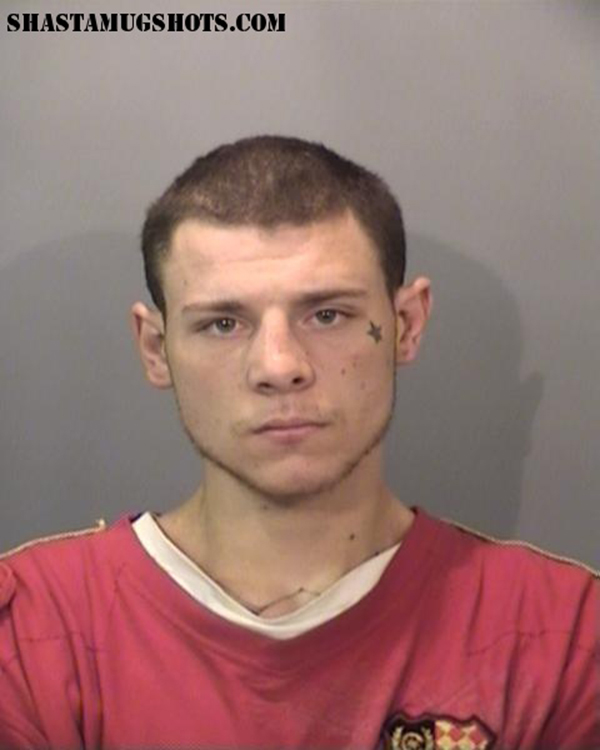 It wasn't a suicide attempt that landed 23-year-old Jack Hugh Reid in the hospital. Instead, the documented Norteno gang member was playing with a homemade gun when it went off, firing a 12 gauge round into his face.
Investigators said Reid's "zip-gun" was made from PVC pipe. He was hit in the left cheek, left eyelid, and left hand with birdshot.
He will be changed with possession of a zip gun and (more than 3 grams) of meth.
8

The man who accidentally killed himself while taking a selfie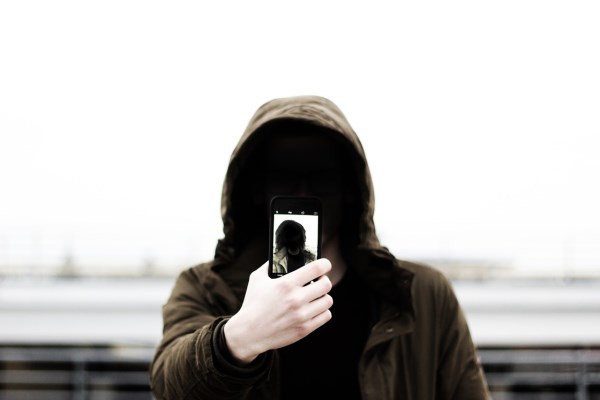 No matter how tempting it seems, it's probably best not pose for a selfie with a loaded gun. Take the case of 21-year-old Oscar Otero Aguilar.
Aguilar is said to have been drinking with friends in Medero, north of Mexico City, when the accident happened. One of Aguilar's roommates told police Aguiar had been playing around with the borrowed gun and decided to take a selfie without realizing it was loaded. After a shot rang out, Aguilar was discovered with a gunshot wound to the head, and succumbed to his injuries while being taken to the hospital.
9

The man who shot himself during a road rage incident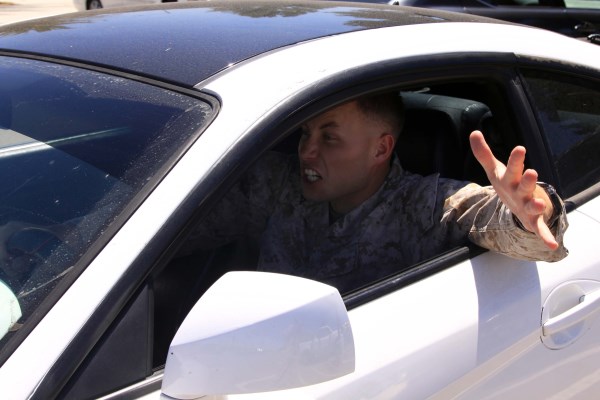 In January 2014, Richard Coles, 36, was driving toward Orlando, Florida when he mistakenly shot himself in the leg. Another driver allegedly flashed a weapon after the two had some type of altercation.
To protect himself, Coles brandished his own handgun, causing it to discharge into his leg. He was taken to the hospital, where we believe he likely died from embarrassment, as his actual injuries were not life threatening.