1

The magazine staff who were killed for their depictions of the prophet Muhammad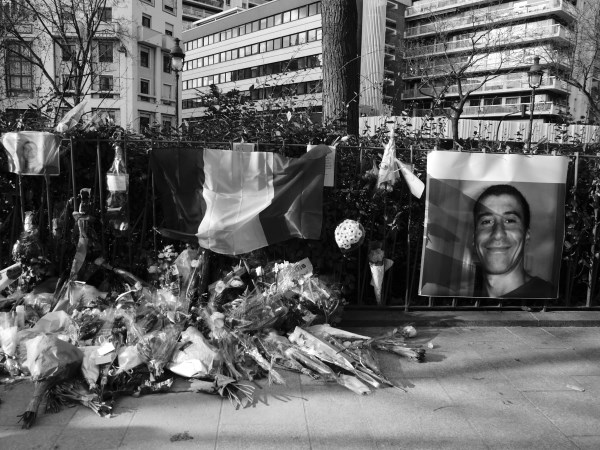 In January 2015, 12 people were murdered by Islamic extremists in the offices of Charlie Hebdo, the French satirical weekly magazine, which gained notoriety for repeatedly publishing caricatures of the prophet Muhammad.
Among the twelve murdered were editor-in-chief Stephane Charbonnier, known as Charb, and the cartoonists known as Cabu (Jean Cabu), Tignous (Bernard 'Tignous' Verlhac) and Wolinski (George Wolinski). They were killed in a surprise attack when heavily armed gunmen shouting "Allahu akbar" ("God is great") and "the Prophet is avenged" stormed the newspaper office.
The day after the attack, the remaining staff of Charlie Hebdo announced that the publication would indeed survive and forge ahead. Within a few days, work was resumed on the next issue, which will be available on newsstands on January 14, 2015. The cover, which has already been released on the internet, shows Muhammad holding a "Je suis Charlie" sign. Above the cartoon are the words "All is forgiven."
The slogan "Je suis Charlie" ("I am Charlie") was widely used following the attack on the magazine, as people worldwide sought to show their support.
2

The radio talk show host who was murdered by a white nationalist group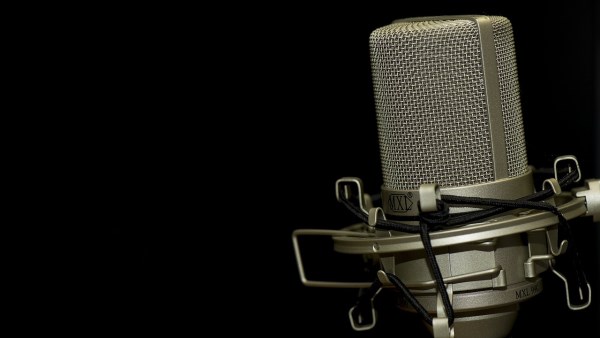 Jewish radio talk show host Alan Berg gained a strong following in the early 1980s through talk radio, where his liberal views mixed with a combative and often-abrasive on-air persona. In the process, he ignited the anger of The Order, a splinter group of the Aryan Nation white nationalist movement.
The Order, formed by nine men who met in a Washington-state farmhouse in 1983, was dedicated to separation of the races and the annihilation of Jews. Berg was on their hit list (along with TV producer Norman Lear; a federal judge from Kansas; and Morris Dees, one of the founders of the Southern Poverty Law Center) not only because he was Jewish, but also because he ridiculed them and their leaders on the air.
During one of his last shows, Berg challenged members of the Christian Identity movement, who believed Jews were descended from Satan. This caused him to be "moved up the list," according to Anath White, one of the last producers to work with Berg.
In 1984, 50-year-old Berg was killed by automatic-weapon fire as he returned home from dinner with his ex-wife, Judith Lee Berg. Four members of The Order were indicted in the slaying, but only two were convicted — alleged triggerman Bruce Pierce and alleged getaway driver David Lane. (Lane died in prison in 2007. Pierce continues to serve his 252-year sentence at a federal prison in Pennsylvania.)
White insists even if Berg had known how dangerous the Christian Identity people and their supporters were, he would not have canceled or changed his tack for those shows.
"He was a person who took risks for his beliefs," she said.
3

The painter who was poisoned by his paints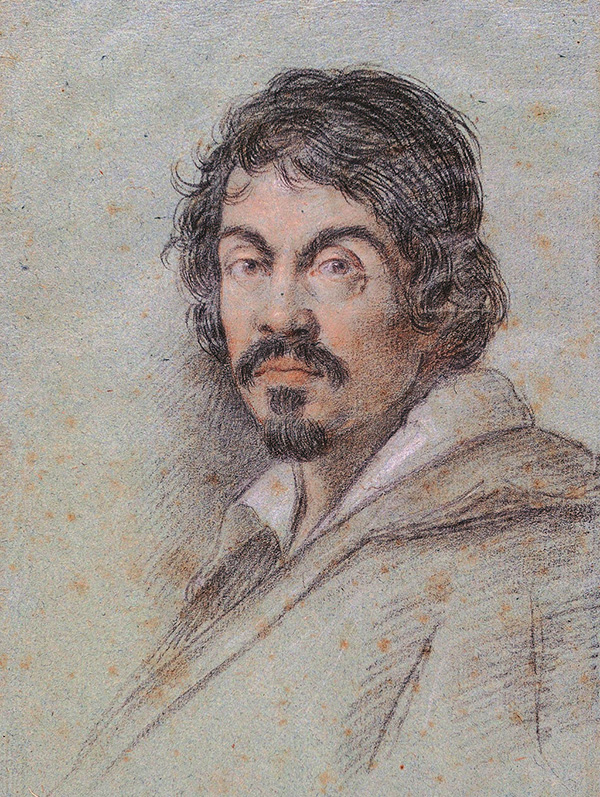 Michelangelo Merisi, also known as Caravaggio, packed a lot living into his short life. The Italian Baroque era painter, known for his chaotic lifestyle (which included incessant brawls, prostitutes, and even murder), may have been poisoned by lead paint, contributing to his early death.
Caravaggio died in 1610, and his death was shrouded in mystery until 2010, when a document was unearthed suggesting the painter was buried in the tiny San Sebastiano cemetery in Porto Ercole, Italy.
An archeological team descended upon the cemetery and turned up a set of bones that likely belonged to the painter. Thanks to carbon dating and DNA checks, scientists are "85 percent sure" the remains are that of Caravaggio. Caravaggio's bones come complete with levels of lead high enough to have driven the painter mad and helped finish him off.
Silvano Vinceti – the researcher known as Italy's foremost cold case historian – said, "The lead likely came from his paints. He was known to be extremely messy with them. Lead poisoning won't kill you on its own – we believe he had infected wounds and sunstroke too – but it was one of the causes."
4

The Dutch director who was murdered after his film was shown on television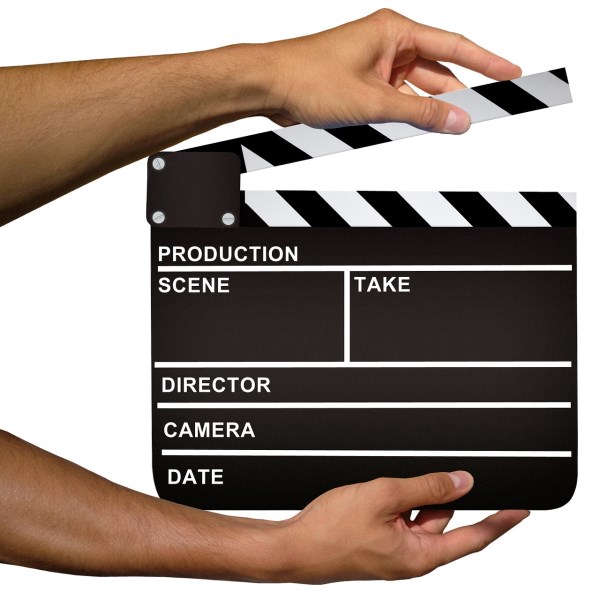 In 2004, film director Theo Van Gogh (great grandson of art dealer Theo Van Gogh and great grandnephew of famed Dutch painter Vincent Van Gogh), was killed by an Islamic extremist after his film Submission was shown on Dutch TV.
Submission tells the story of a Muslim woman forced into an arranged marriage who is abused by her husband and raped by her uncle.
Liberal Dutch politician Ayaan Hirsi Ali, a Somali refugee who fled an arranged marriage, contributed to the film. She has also received death threats and has since renounced the Islamic faith.
Van Gogh was attacked while cycling by a man dressed in a traditional Moroccan djellaba. Mohammed Bouyeri, then 26, stabbed and shot the director. Authorities have alleged that Bouyeri, a Dutch–Moroccan citizen, had terrorist ties with the Dutch Islamist Hofstad Network. He was charged with the attempted murder of several police officers and bystanders, illegal possession of a firearm, and conspiring to murder others. On July 26, 2005, he was convicted and sentenced to life in prison with no possibility of parole.
5

The martyred comedian who fought for free speech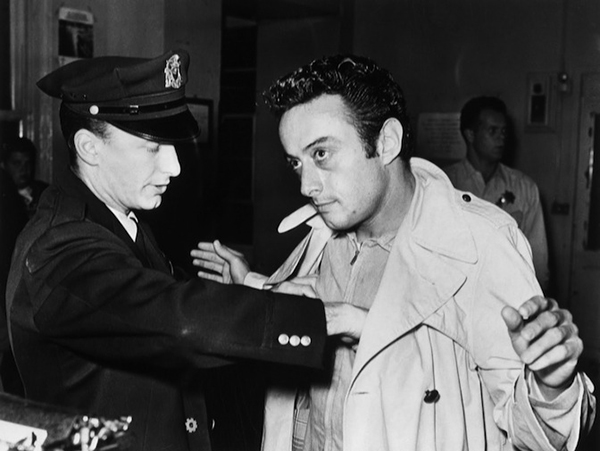 In the 1960s, Lenny Bruce revolutionized stand-up comedy, leaving an impact on the art form that endures to this day. In his final years, however, he found himself blacklisted from almost every club in the country following his 1964 conviction (and continued arrests) for obscenity. Bankrupt, his spirit and career destroyed by his battles with the US justice system, he alienated what was left of his audiences by simply reading transcripts from the legal battles over freedom of speech with which he had become obsessed.
Bruce may seem tame by today's standards, but he really was the first of his kind. Australian comedian Brendon Burns said, "Without Lenny Bruce a lot of us wouldn't be able to do what we do today. He pioneered stand-up about things everyone does and everyone thinks, but it just wasn't polite to talk about." Bruce's provocative material, and frequent use of expletives, not only made him a star, but put him on the radar of authorities, which in turn led to his repeated arrests.
In August 1966, Bruce was found dead in the bathroom of his Los Angeles home, the victim of a drug overdose. His professional decline and premature death have since led to him being deified as a martyr of free speech.
In 2003, New York Governor George Pataki posthumously pardoned Bruce, 39 years after his conviction, for using obscenties in a Greenwich Village nightclub act. Pataki said the pardon was ''a declaration of New York's commitment to upholding the First Amendment.''

6

The actor whose demise was hastened by artificial snow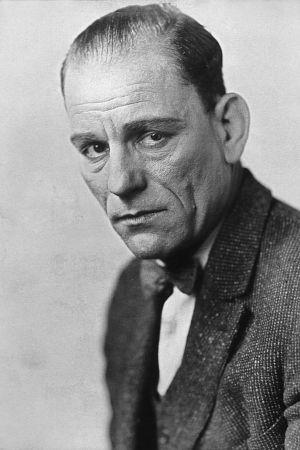 Lon Chaney, the first real horror star, was known as "The Man Of A Thousand Faces." His was a rags to riches story: he had a humble beginning as the son of deaf mutes, years of hard struggle followed by fame and success, and then, at the peak of it all – illness and death.
For Chaney, the art of acting was the art of continual transformation. He was the first of his kind, a superstar character actor with extraordinary knowledge of makeup that allowed him to immerse himself in various characters. His roles ranged from pirate, to Chinese shipwreck survivor, to tough Marine sergeant, to Russian peasant during the Russian revolution, to circus clown, to crusty railroad engineer, to Fagin in Oliver Twist (1922). His gift made him the object of a popular joke at the time: "Don't step on that spider! It might be Lon Chaney!"
Chaney's willingness to go to great lengths to create his otherworldly characters eventually affected his health. The primitive contact lenses he used to simulate blindness resulted in his having to wear glasses, and the various rigs he wore to contort his body affected his spine. After appearing in The Unknown (1927) as an armless wonder who could throw knives with his toes he said, "I can't play these crippled roles anymore. That trouble with my spine is worse every time I do one, and it's beginning to worry me."
While filming his next movie Thunder (1929), a railroad story set in the snowbound Northwest of America, a piece of artificial snow lodged in his throat and worsened an already nasty infection. He had his tonsils removed, but his throat continued to bother him. Despite this, he filmed his first talkie, The Unholy Three, in 1930.
When filming was complete, he traveled to New York where it was discovered he had bronchial cancer. He was then struck down with pneumonia. He rapidly deteriorated after that and died on August 6, 1930, at the age of 47, as the result of a throat hemorrhage.

7

The graffiti artist who died after being pursued by police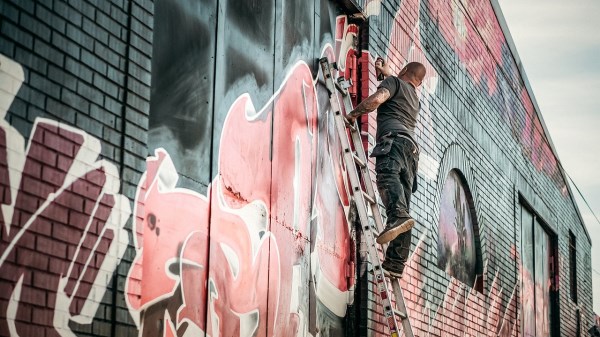 21-year-old graffiti artist Delbert "Demz" Rodriguez died after being hit by Detective Michael Cadavid's unmarked car in the early morning hours of December 5, 2014.
Rodriguez was killed after running from an undercover unit assigned to bust taggers during Art Basel weekend in Miami. Police allege he hid between two parked cars and then leaped into the street. The detective couldn't avoid hitting him and is said to be devastated.
Fellow graffiti artists, friends, and family have questioned why an undercover unit was out looking for taggers during Basel week, when hundreds descend on the area to paint new murals on nearly every free surface.
8

The legendary magician who was felled by a blow to the stomach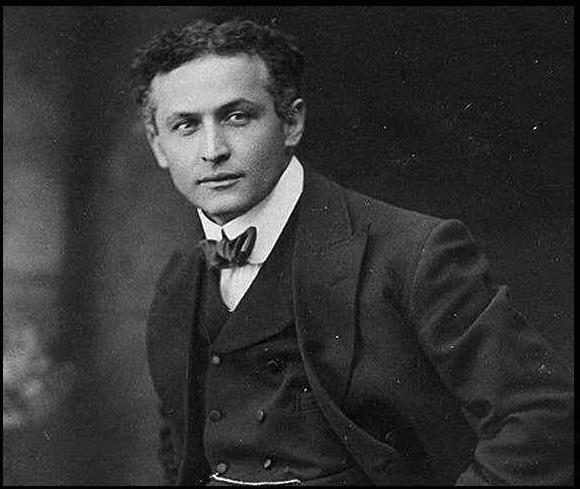 Budapest-born, American-bred Harry Houdini defined the term "escape artist" in the early 1900s. He once proclaimed, "No prison can hold me; no hand or leg irons or steel locks can shackle me. No ropes or chains can keep me from my freedom."
While that was indeed true, a simple punch thrown by a college student ended Houdini's life.
Houdini was proud of his physique and would often challenge people to punch him with all their strength in the abdomen, claiming that with enough time to brace himself, he could withstand any blow.
In October 1926, Houdini was relaxing in his Montreal dressing room when he was interrupted by two college students from McGill University. One of the students, J. Gordon Whitehead, asked Harry if he could indeed withstand any blow to the stomach, as the magician had previously proclaimed. Houdini said he could, but before he had time to prepare, the student hit Houdini four times in the abdomen, under the impression that Houdini had indeed braced himself.
Later, as Houdini performed, it was obvious he was in great physical pain. The pain continued over the next few days, but he did not seek medical help. When he did finally see a doctor, he was told he had a fever and acute appendicitis and was advised to have surgery immediately. He declined and instead decided to complete his show as planned that night.
By the middle of the third act, Houdini could take no more. The curtain closed and he collapsed backstage. He continued to refuse medical care until the next morning when his wife insisted he go to the hospital.
Houdini did have the surgery, but his appendix had already ruptured. On October 31, 1926 surrounded by his wife and brother, Harry Houdini died.
9

The man whose patriotic songs led in his death in a Nazi concentration camp
Karel Hašler was a Czech songwriter, actor, director, and writer. He began his career in theater and in silent films. When talkies became the norm in the 1930s, he sang his compositions in filmed musicals.
Hašler's patriotic songs criticized the Nazi regime and created a rise in anti-German sentiment among Czechs. In 1932, he appeared in the film Písni?ká? (Balladeer), and performed Svoboda (Freedom) and Ta naše písni?ka ?eská (Our Czech Song). These songs, among others, put him on the Nazi's radar. In 1941, a colleague turned him into the Gestapo and the 62-year-old was arrested and put to death in the Mauthausen concentration camp. It is believed that the SS poured ice-cold water over Hašler and left him outside in December to freeze into an ice statue.
Ta naše písni?ka ?eská became the unofficial anthem of the Czech people (after the Nazis banned the country's national anthem), and was voted one of the ten greatest hits of the 20th century in a poll conducted by Czech Radio in 2000.

10

The Yiddish writers and intellectuals who were executed by Stalin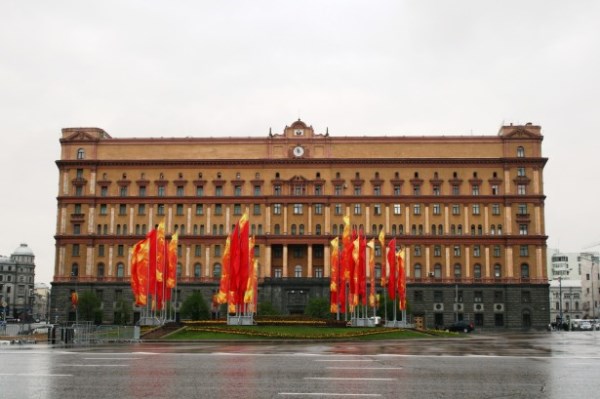 On August 12, 1952, several major Soviet Jewish figures (numbering from 13 to 24, depending on the source) were executed in Lubyanka Prison on trumped-up charges of espionage, bourgeois nationalism, "lack of true Soviet spirit," and treason. In the group were several Yiddish writers, all of whom were a part of the Jewish Anti-Fascist Committee.
Once WWII was over and the organization no longer useful to his purposes, Stalin turned against its leaders. He had most of them arrested between 1948 and 1949. After their arrests, they were tortured, beaten, and isolated for three years before being formally charged and subject to show trials in 1952.
In court, there were no prosecutors or defense attorneys, but simply three military judges. Unbelievably, this was in accordance with Soviet law at the time.
Some defendants admitted their guilt, others plead partially guilty and some maintained their innocence. Defendants answered questions from judges, which were not at all related to the trial and resulted merely from personal curiosities.
The men received "the severest measure of punishment for the crimes committed by them jointly: execution by firing squad, with all their property to be confiscated." The court stripped them of their medals and made petitions to remove military commendations such as the Order of Lenin and the Order of the Red Banner of Labor.
After execution, there was not a single reference to the men in Soviet newspapers. The defendants' families were charged with "being relatives of traitors to the motherland" and exiled in late 1952. They did not learn about the fates of their family members until November 1955, when the case was reopened.