1

The ISIS fighter who accidentally tweeted a secret location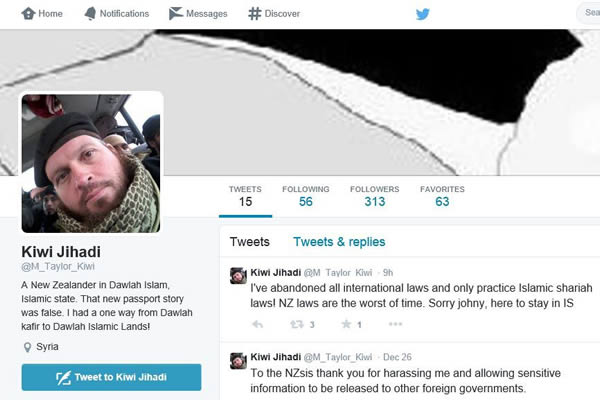 A New Zealand man thought to have been fighting with the Islamic State in Iraq and Greater Syria (ISIS) inadvertently revealed his precise location by posting geotagged tweets, a security researcher revealed.
Abu Abdul-Rahman, also known as Mark Taylor, left New Zealand to join the fight with ISIS in May 2012. Soon after, he tweeted that his mission to Syria was a "one-way trip" that featured a picture of his burned passport.
Taylor has since deleted 45 tweets after learning that they were geotagged with his precise coordinates. Security researcher Jeff Wyers, who runs an open-source intelligence group called iBrado, used the tweet geo-location information to place Taylor in a specific house in the Syrian town of al-Taqbah.
Taylor has been in touch with the New Zealand passport office to get a replacement travel document, but hasn't heard back.
2

The ISIS video that appears to show a child soldier executing two men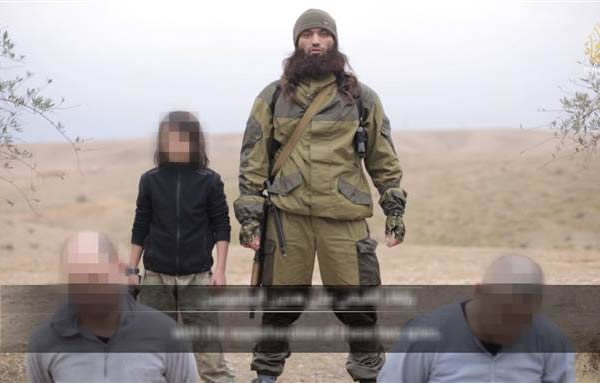 In January 2015, ISIS released a video that appears to show a child soldier shooting and killing two prisoners, whom militants accused of spying for Russia. The video opens with what ISIS presents as confessions, with the two men telling an off-camera interviewer they are working for Russian intelligence. Later, in a barren field, the video shows an adult ISIS fighter next to a boy, who steps forward and executes the men.
The video also includes a warning that the militants will show spies no mercy.
Flashpoint Partners, a service that monitors jihadist groups, identified the child as Kazakh and said that he had appeared in two previous ISIS videos. The boy is part of a 150-person family that arrived in Syria more than a year ago and has been part of their operations, the service said.
ISIS recruits boys and stages camps to train them as soldiers. They are used as human shields, suicide bombers and enforcers. ISIS boasts its little fighters are "Cubs of the Islamic State."
3

The guide issued by ISIS on when it's okay to beat your sex slave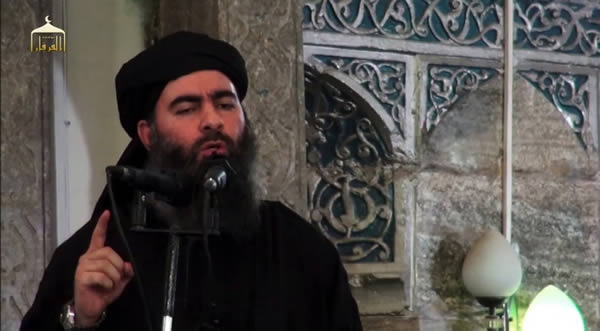 In December 2014, ideologues belonging to the ISIS published a pamphlet outlining guidelines for how its fighters should treat female slaves in their custody. The document, titled "Questions and Answers on Taking Captives and Slaves," was supposedly compiled by the Islamic State's "Research and Fatwa Department."
By some accounts, the Islamic State has kidnapped thousands of women during its reign of terror, including at least 2,500 Yazidi women who are members of a religious sect deemed apostate by the jihadists.
The pamphlet says it is permissible to capture any "unbelieving" woman and have sex with her "immediately" if she is a virgin. If she is not, though, it mandates that "her uterus must be purified" first. It offers no further detail on what that means.
The 27 "questions and answers" laid out in the pamphlet vary from the grotesque to the farcical. A man, it warns, "may not kiss the female slave of another."
It also gives a jihadist the right to have sex with (in reality, rape) a pre-pubescent girl: "It is permissible to have intercourse with the female slave who hasn't reached puberty if she is fit for intercourse."
You can read all the Islamic State's hideous recommendations here, if you can stomach it.
4

The street magician who was beheaded by ISIS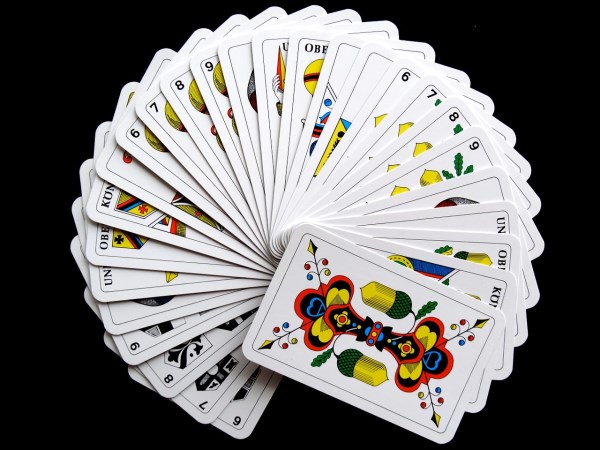 In January 2015, a beloved street magician in Syria was beheaded by militants with the Islamic State group after his performances were deemed to be insulting to God.
The murder of the magician, who was known as "Sorcerer," was called "barbarism and butchery" by a Syrian activist who knew him but fled to safety in nearby Turkey. "He was just called Sorcerer by people, and children loved him. He was doing nothing anti-Islamic but he paid for it with his life."
However, to the Islamic State, the street magician's tricks were anti-Islamic because they were performed through "illusions and falsehood." They also said the Koran forbid the tricks because the time people spent captivated by them could have been better used by going to a mosque.
The street magician was a staple in Raqqa, the Syrian city where ISIS has its base of operations. He was performing in the eastern Syrian city when he was whisked away by ISIS militants and later beheaded in a public square.
5

The militant organization responsible for 3,000 deaths during the September 11 attacks that is denouncing Islamic State for its 'barbaric' beheading videos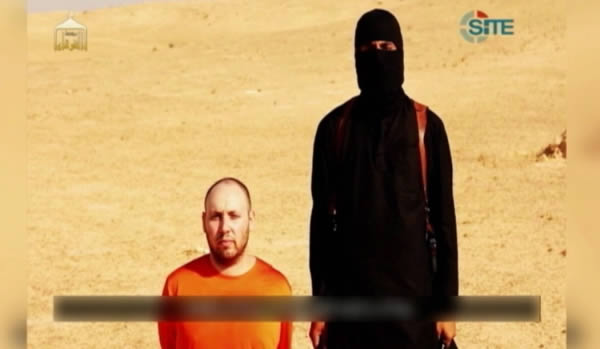 In December 2014, a senior military commander of al Qaeda in Yemen denounced the beheadings carried out by the group's Islamic State rivals, calling the act and its filming for propaganda purposes barbarous. It was also asserted that U.S. drone strikes are expanding al Qaeda's popularity in the country.
The comments, by Nasr bin Ali al-Ansi, came in a video response to questions by reporters posted on one of the group's Twitter accounts. It appeared to have been recorded before the killing of two hostages – an American and a South African – during an attempted U.S. rescue from al Qaeda militants. Both groups regularly execute prisoners but beheadings and other brutal acts have become a trademark of IS.
Al Qaeda in Yemen -- seen by Washington as the group's most dangerous al Qaeda affiliate globally -- has criticized the IS before for trying to expand its territory.
Al-Ansi said that previous beheadings by al Qaeda in Yemen were "individual acts" and were not endorsed by the leadership. He appeared to be referring to the beheading of 15 Yemeni soldiers by suspected al Qaeda militants in August 2014.
"Filming and promoting it among people in the name of Islam and Jihad is a big mistake and not acceptable whatever the justifications are," al-Ansi said. "This is very barbaric," he added.
6

The Lebanese drug lords who wants to join the fight against ISIS

With so many overlapping conflicts in the Middle East, it can be hard to keep track of who's fighting whom, and which former enemies are now finding common ground. Consider the case of Ali Nasri Shamas, who lives in Lebanon's Bekaa Valley.
Shamas runs a small hashish factory on a hillside in the village of Bouday. Hash cultivation has long been a big source of income for these communities in the Bekaa Valley, near the Syrian border.
Shamas has been a wanted man for 35 years. In 2007, the government sent in the army to destroy cannabis plants in Bouday. That's when Shamas and 50 other men took up arms to defend their crops.
Shamas says the show of force scared off the military, and with Syria's civil war raging just across Lebanon's border, soldiers now have more pressing concerns. It also means the Lebanese army and the hash growers are now confronting the same enemy, because ISIS has also been targeting marijuana crops in Syria.
Shamas's factory is just 30 minutes from the Syrian border. Many in the area fear the jihadis are coming to the valley, but Shamas says he's ready if they do. Shamas' arsenal of mounted machine guns, mortars and rocket-propelled grenades, amassed to defend his crops from the Lebanese army, is ready to be turned against the jihadis.
Unlike Lebanon's well-established militias, the hash growers aren't aligned with a sect or political party. Shamas says his fight is no longer just about protecting his hashish business. "We support every village in Lebanon," he says. "Christian, Sunni, Shia — whatever they are, we'll defend them against these terrorists."
For now at least, the weapons of these drug lords and the Lebanese army are pointed in the same direction. But hash remains illegal here, so it's likely only a matter of time before the adversaries resume their battle against each other.
7

The Iraqi pilots who mistakenly dropped supplies — instead of bombs — on Islamic State terrorists
In September 2014, members of Islamic State received an unexpected surprise from the Iraqi military's inexperienced pilots: an airdrop of food, water and ammunition.
An investigation has been launched into how supplies meant for Iraqi soldiers fighting the terrorist group were dropped at the wrong location in Anbar province.
Iraqi media reported that the air force was trying to drop food and ammunition to Iraqi soldiers besieged by ISIS militants in Saglawyah when the aid was mistakenly delivered to the militants.
"Those soldiers were in deadly need of these supplies, but because of the wrong plans of the commanders in the Iraqi army and lack of experience of the pilots, we in a way or another helped [Islamic State] fighters to kill our soldiers," said Hakim Al-Zamili, a Sadrist lawmaker in the Iraqi parliament.
8

The State Department who trolled Islamic State militants on Twitter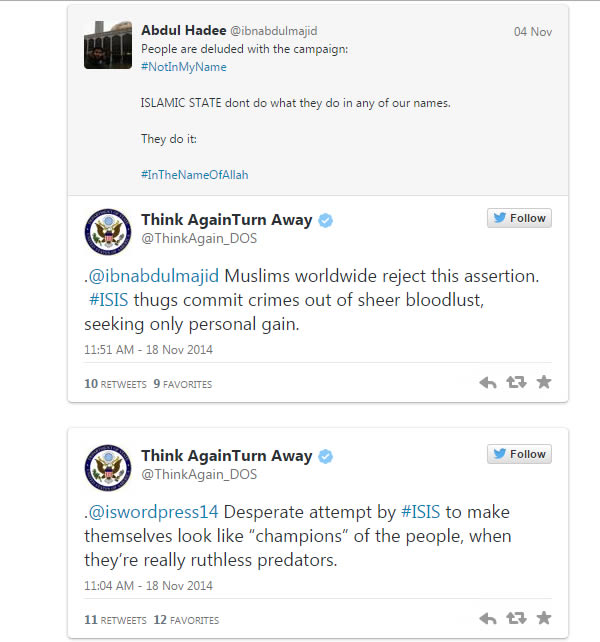 The Twitter account "State of Islam" using the handle @Dawla_accountt tweeted to its 1,226 followers: "#IslamicState is the SOLE SAVIOR of millions of Sunni muslims against Iraqi-Syria Army butchers," with an attachment to three propaganda photos claiming to show brutality against Sunnis.
About 16 hours later, a team at the State Department responded directly to the tweet. "The middle photo is taken from Hungarian porn. Stop using fake photos to "trick" people into supporting your lost cause."
The U.S. government employees behind the "Think Again Turn Away" Twitter account spend their day communicating directly with Islamist militants, pushing back against their campaigns to recruit fighters by spreading graphic images of brutalities they pin on the West.
The new strategy by the State Department is to counter online militant propaganda with a U.S. messaging campaign. "The countermessage is simple: These guys are lying to you, and if you go to Syria to fight Western oppression you'll just end up killing innocent Muslims."
By mid-morning that day, the Think Again Turn Away account had posted a dozen or so tweets disputing various claims by Islamic State defenders.
9

The girl named Isis who is fighting to change the Islamic State acronym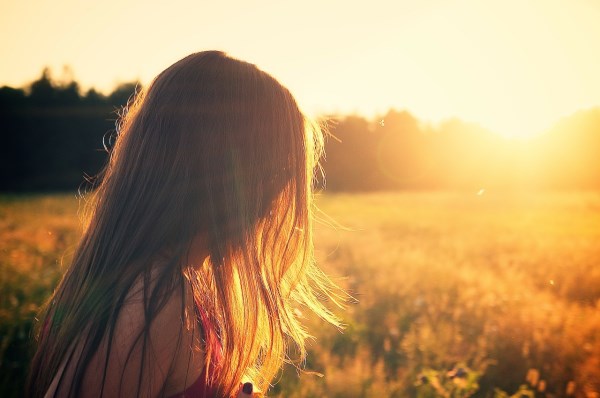 What would you do if you shared a name with a terrorist organization infamous for beheading journalists? One Miami woman has decided to fight back online. Isis Martinez, a 38-year-old Miami resident, has started a petition asking the media to stop using the acronym ISIS when referring to the Islamic State.
Martinez, who was named after her mother (who was named after the Egyptian goddess of the sky), told Fusion she has grown frustrated by all the negative reactions her name has elicited. Adding to her frustration is the fact that the acronym isn't factually correct.
"The acronym for this name is ISIL [Islamic State of Iraq and Levant] and the [United Nations], the U.S. State Department and even the Associated Press have made it clear that this is the correct name to use when referring to these shameful excuses for human beings," Martinez wrote on a Facebook group she created to accompany her petition.
When asked if she'd consider a name change or using her middle name, Martinez was adamant in sticking with Isis. "People don't know me as Teresa, they know me as Isis," she said. "If I do that, then the terrorists win."
10

The three Colorado teens who tried to run away to join ISIS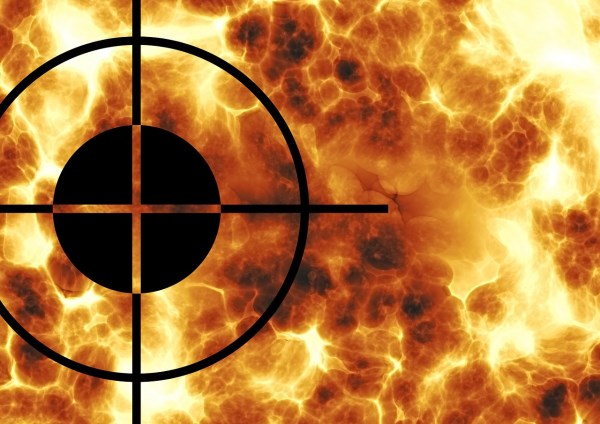 Three teenage girls from suburban Denver may have been trying to join Islamic State militants in Syria after stealing their parents' money and flying to Germany. The girls — two sisters, ages 17 and 15, and their 16-year-old friend — were reported missing after they skipped school, but the families had no indication of where they might have gone. They were eventually stopped at the Frankfurt, Germany, airport by FBI agents and returned to Colorado where they were reunited with their families.
Two of the teens, sisters ages 15 and 17, were of Somali descent. The other girl was of Sudanese descent; one of the girls told German authorities that they were going to Turkey "to study."
Foreign fighters from dozens of nations are pouring into the Middle East to join the Islamic State group and other terrorist organizations. U.S. officials are putting new energy into trying to understand what radicalizes people far removed from the fight, and are trying to prod countries into doing a better job of keeping them from joining up.