1

The woman who went on a Chicken McNugget rampage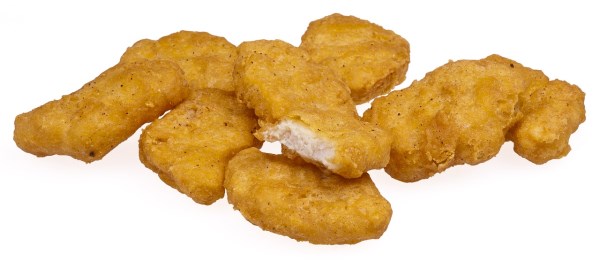 In 2010, Melodi Dushane, then 24, stopped by a McDonald's near her Toledo, Ohio home to order some McNuggets. When she was told the fast food establishment had stopped serving the delicious chicken morsels for the night, all hell broke loose.
According to a police report, Dushane, who was drunk, "leaned out of her car, into the window, and punched [a McDonald's worker] in her mouth." When a second employee interceded, Dushane took a swing at her. After the women tussled, Dushane "then punched the drive through window, breaking it," police reported.
Dushane was charged with felony vandalism, and cut a plea deal with prosectors. She was sentenced to 60 days in jail and ordered to serve three years probation.
While the original surveillance video does not include audio, the internet has risen to the occasion, and some audio was added that's as good as anything we could have imagined. Enjoy!
2

The man who was assaulted for refusing to share his soda
Soda... crisp, sweet and cool. On warm, summer days there's nothing quite like it, but remember to share with those around you, or you may meet with a more than a little opposition.
Like the man in Flint, Michigan who, in October 2014, decided he did not want to share his soda with everyone in the compound where he lived. One of the residents became angry and punched him in the back several times, before he walked away and called police. The parched suspect was arrested at the scene.
Sharing is caring, folks.
3

The man who was stabbed for eating Thanksgiving Dinner too early
Was Jacklyn Blake's boyfriend just famished on Thanksgiving or was he anxious to get to Black Friday sales that were starting later that night? Whatever the reason, his decision to eat Thanksgiving dinner without Blake nearly cost him his life.
The man, an unidentified Wilkes-Barr, PA resident, told police that he and Blake argued earlier in the day. After the argument, Blake got drunk and went upstairs to sleep. He said that when she awoke, she found him eating, and became angry. She grabbed a knife and chased him around the dining room table, yelling.
Blake eventually caught up with him and stabbed him in the chest. She then backed up and threw the knife at him, striking him beneath the left eye. Blake ran upstairs to grab her clothes, and left the house. She was met at the door by police and said "I stabbed him" when approached by an officer.
Blake was charged with aggravated assault with a deadly weapon, simple assault, reckless endangerment and terroristic threats. She was taken to Luzerne County Correctional Facility for arraignment, according to police.
4

The man who assaulted his wife with a McChicken sandwich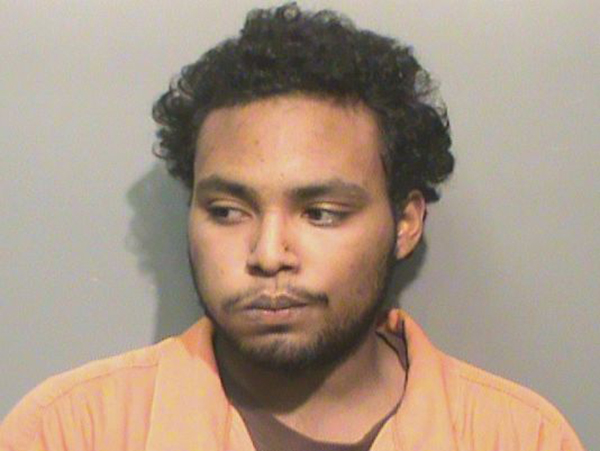 In December 2014, an Iowa man found himself in jail after wielding a McDonald's McChicken sandwich as a weapon against his pregnant wife.
21-year-old Marvin Tramaine Hill, II confessed to cops that he threw the McDonald's McChicken sandwich at his wife, "because he doesn't like them."
The DeMoines Register reported that, "Hill said his wife woke him up around 1 p.m. with a McChicken in hand. He admitted to police that he became upset and threw the sandwich at her, then picked up some of the bun, throwing it at her again.
The woman went to the bathroom to clean herself up but Hill followed her and began recording her using his cellphone, which he later shared with police. In the video, police saw the woman knock the phone out of his hands.
Hill's wife had mayonnaise on her shirt and face when officers located her. According to the woman, Hill had forcefully smashed the bun into her face."
Hill was arrested for "simple domestic assault," and taken to the Polk County Jail.
5

The man who poked his girlfriend in the eye over his birthday breakfast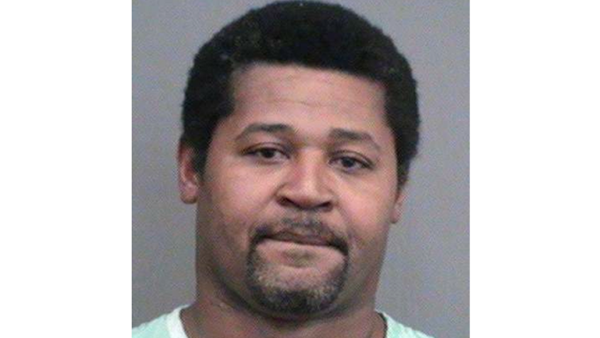 You might say Gainesville, Florida resident James E. Irving Jr., 44, is a tad unappreciative – he poked his girlfriend in the eye out of anger over not getting the celebratory birthday breakfast he was expecting.
His girlfriend gave him a birthday present, but because she hadn't put the proper thought into his breakfast, he assaulted her. You see, Irving wanted pancakes and instead got waffles.
After the malicious poke, he was handcuffed and taken to the Alachua County jail on a misdemeanor battery charge, where his breakfast consisted of fruit, grits, sausage, bread and butter, according to Sgt. Becky Butscher, an Alachua County sheriff's spokeswoman.
6

The city councilman who stole a moon pie from a convenience store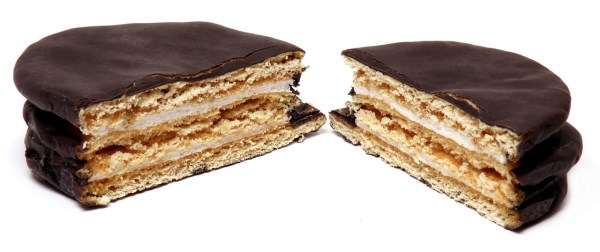 You would think a city councilman could afford a moon pie, but one government official in Baker, LA decided to instead dine and dash from a local convenient store.
Councilman John Givens turned himself in after being caught stealing a banana cream Moon Pie from Ragusa's Meat Market. Video surveillance from inside the store shows Givens, eating a banana cream Moon Pie and putting the wrapper in his front pocket.
Ragusa said when he asked Givens if he was going to pay for the pie he had eaten in the store, he pulled out a councilman's badge and reportedly said, "You must not know who I am."
Givens faces charges of simple theft and misusing his power. He was booked into the East Baton Rouge Parish Prison and bond was set at $1,000. That's one expensive moon pie!
7

The man who pointed a banana at sheriffs deputies and was arrested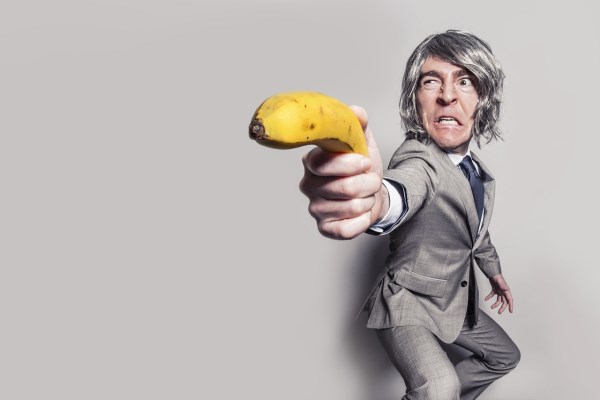 Grand Junction, Colorado resident Nathen Channing, 28, thought pointing a banana at deputies in an aggressive stance would be a "funny joke" to post on YouTube to "lighten the holiday spirit."
Channing was sorely mistaken.
Deputy Joshua Bunch first encountered Channing walking on the sidewalk and said, "I observed Nathen reach into the left side of his coat with his right hand and pull out a yellow object, pointing it in the air then in my direction as I approached him. Nathen drew the object in the same manner someone would draw a standard handgun from a concealed holster."
Bunch says he immediately ducked into his patrol car and drove away, afraid that Channing had a weapon. He then called another deputy in the area and warned him of the situation. Channing point an object at the other deputy, who initially thought it was a gun.
Channing was taken into custody and is facing charges of felony menacing.If he was making a video for YouTube, he was not recording at the time of the incident.
8

The man who rubbed his testicles on a pizza before attempting to give it to a customer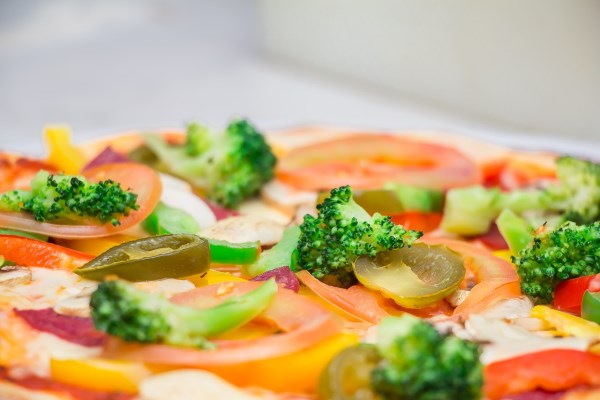 It's an unwritten rule to never anger your restaurant server, lest they spit in your food – or worse.
A customer told police that he walked into a Papa Murphy's pizza in Georgetown, VA on Sept. 2 and saw an employee "rubbing his testicles on the pizza he had ordered," an arrest warrant said.
Upon getting caught, Austin Michael Symonds, 18, apologized to the customer and said, "Man, I am really sorry that was stupid." He told police he was upset that the customer had called in the order right before closing time, and had he not been caught, he would have let the pizza go home with the customer.
Symonds was arrested and was charged with tampering with a consumer product. He was released on $10,000 bail from the Williamson County Jail.
9

The couple who was arrested on their honeymoon after a fruit fight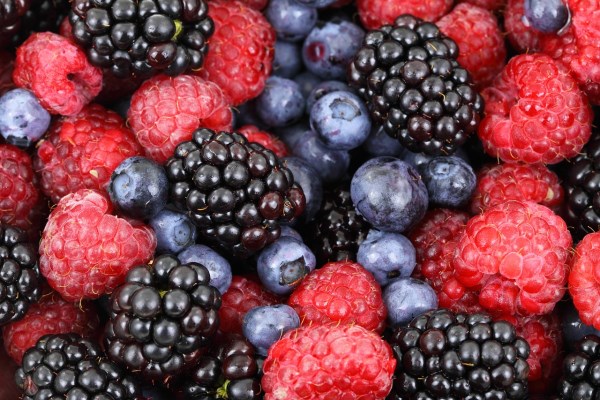 A newly married couple was arrested in Queensland, Australia after getting in fruit fight at the Rees Hotel and Luxury Apartments.
Olivia Mihaljevich, 29, a nurse, and husband Ayman Elarnaouty, 33, a doctor, were on their honeymoon and were embroiled in a verbal argument which turned physical, when Mihaljevich threw fruit at Elarnaouty. Elarnaouty was hit in the head. He then threw fruit back at his wife, striking her, police said.
There was fruit all over the floor outside their hotel room when the police arrived on the scene. The couple was charged with assault and appeared at the Queenstown District Court during the following week, but did not enter their pleas. The court released them on bail, pending diversion.
We at Oddee congratulate the happy couple on their union!
10

The man who attempted to solicit sex with an undercover officer with a chicken dinner as payment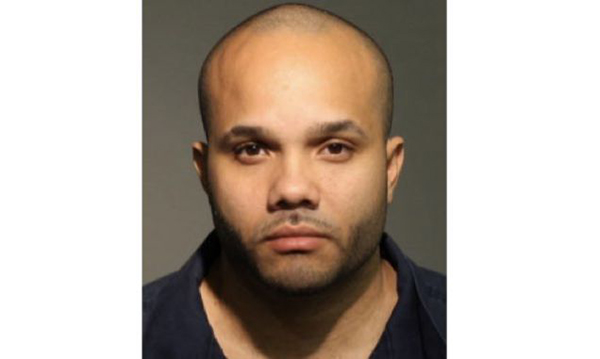 32-year-old Steven Torres was arrested in Melbourne, Florida in November 2014, after offering to pay an undercover female police officer $3 and a chicken dinner in exchange for sex, according to police. The officer agreed to the deal, and arrested Torres, who is now out on bond. He was one of seven men arrested in a prostitution sting, but stood out because of his lowball offer.