A unique new beauty craze is encouraging women to grow out their underarm hair and dye it a bright, bold color.
Hair stylist Roxie Hunt, who works at the popular Seattle salon Vain, is one of the people leading the armpit hair revolution, and insists that women should embrace their underarm hair - rather than feeling forced to shave it off or hide it.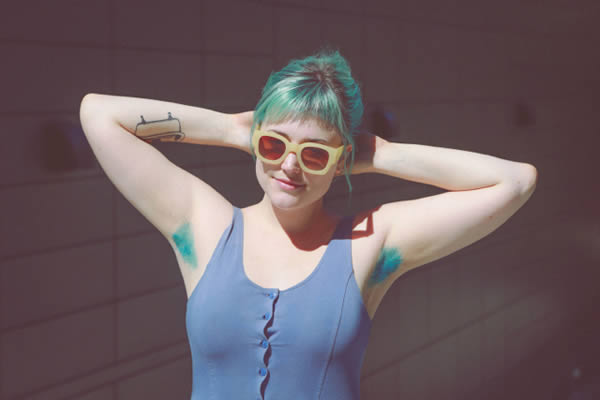 The "shave or not to shave" debate has changed to "to dye or not to dye."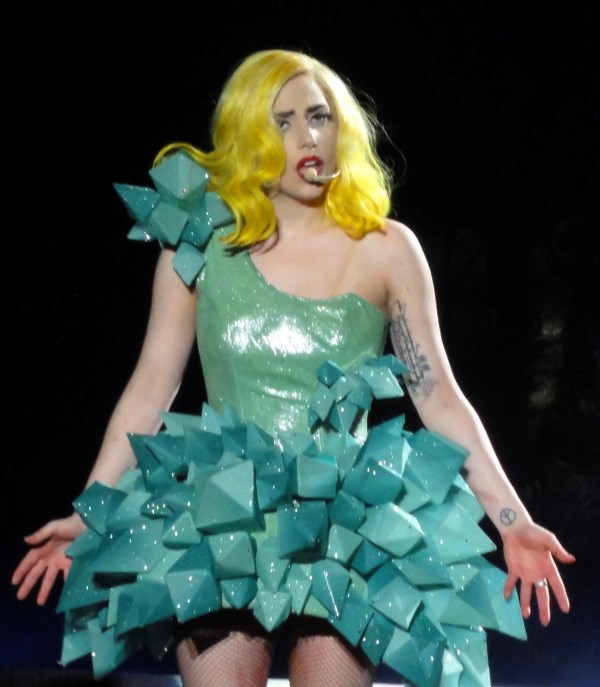 Long before this was a trend, Lady Gaga was already sporting a dyed armpit at the 2011 MuchMusic Video Awards.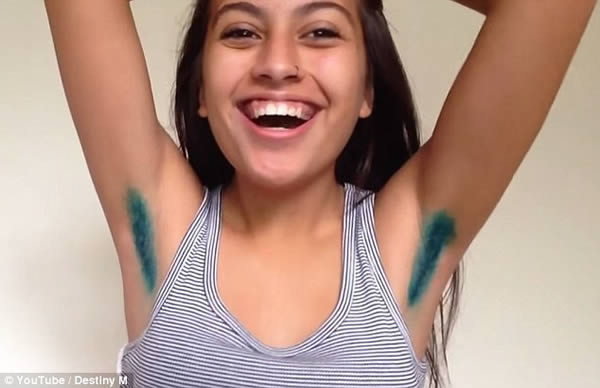 YouTube user Destiny M wants women to feel comfortable growing out their armpit hair.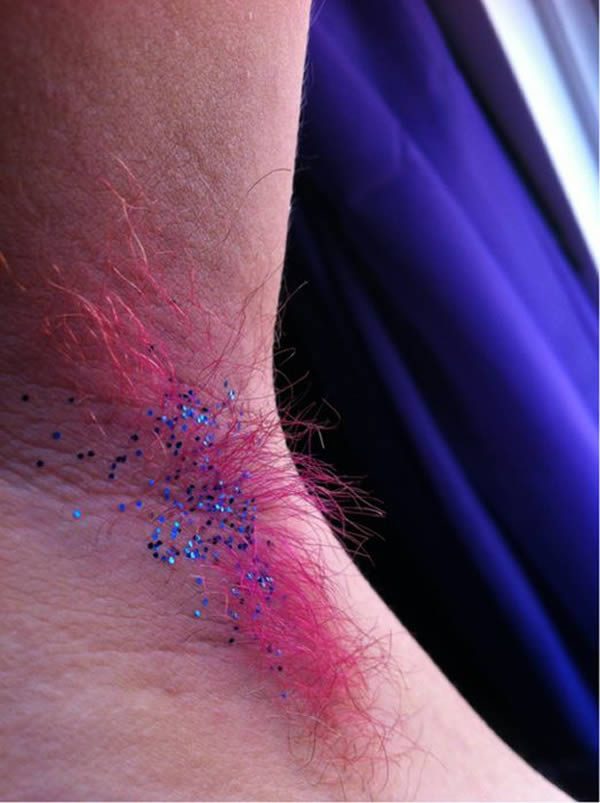 Because everybody wants a little sparkle on their armpit.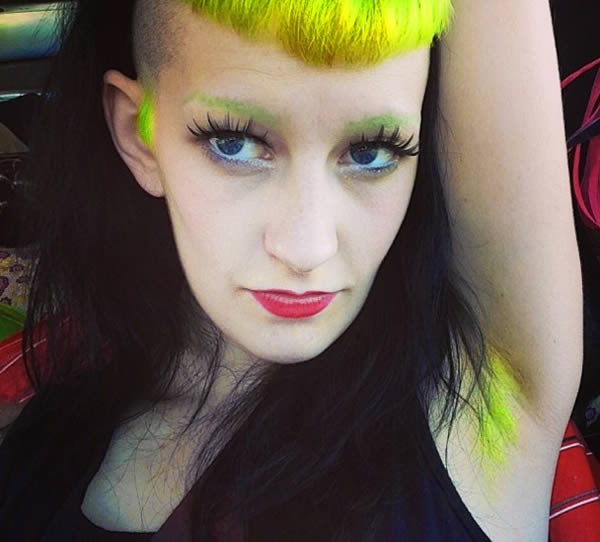 Matching bangs, brows, burns and pits!
When you don't want long hair on your head, but you still want the enjoyment of styling long hair... here's a solution!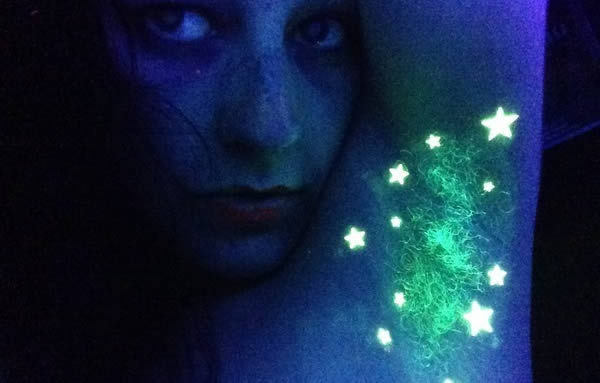 Glitz Your Pitz! Glow in the dark armpit hair.