1

The man who is on a quest to have coffee with each of his 1,088 Facebook friends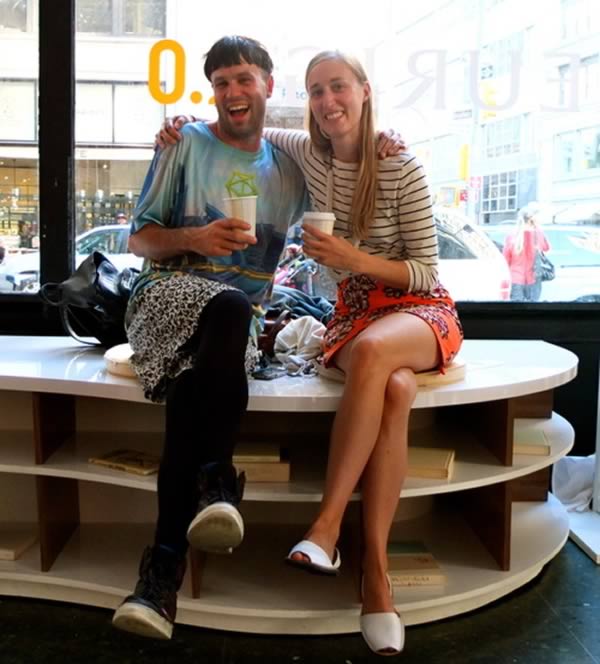 An Australian man is making headlines with his quest to have coffee with all 1,088 of his Facebook friends. His project is called "1000+ Coffees" and he describes it as "an exercise in remembering to socialize with and get to know people."
"I plan to have a one-on-one coffee with every single one of my 1000+ Facebook friends over the space of the next three years, or as long as it takes to complete," 28-year-old Matt Kulesza wrote on his Tumblr page. "I obviously don't have 1,000 real-life friends. The point of the project is to see who these people actually are and get to know them."
Well, that does sound like a rather commendable goal, especially in this day and age where interpersonal relationships are fast being replaced by digital acquaintanceships. Matt writes about each and every coffee encounter on his blog, along with pictures and little snippets of information like how long he's been friends with them on Facebook, how he used to remember them, and how much they've changed.
Matt claims that the project is also a challenge to the rest of us to put down our phones once in a while and connect with people in real life.
2

The man on a quest to grow all possible facial hair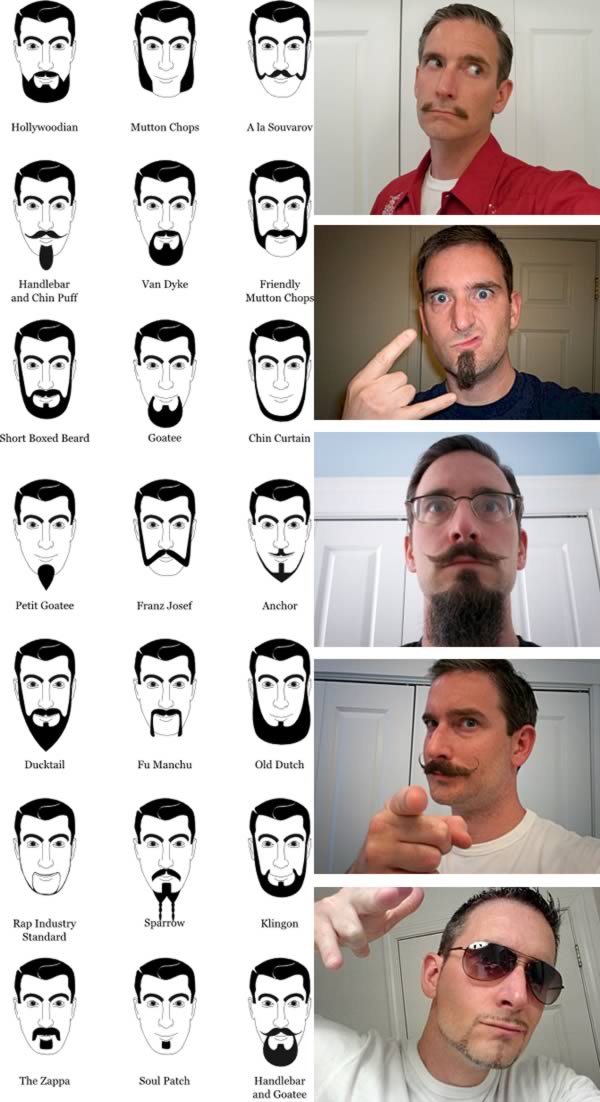 We are almost in November, the international beard month. (aka, Movember and No Shave November). To celebrate, we introduce you to Jon Dyers, who in 2008 started a quest to grow every type of beard, mustache or sideburn known to man.
Jon is quite the facial hair expert, maintaining a beard FAQ, a beard type chart and he even organizes MaBeGroMo (Macho Beard Growing Month) every December.
3

The man who is on a quest to collect every VHS copy of the movie "Speed"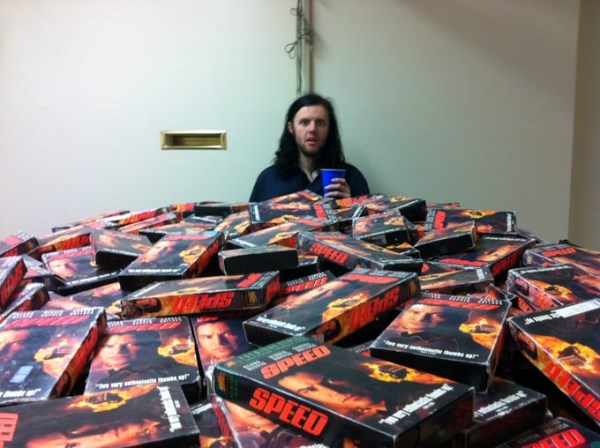 Ryan Beitz has an odd obsession. A lot of us have collections, but this man from Moscow has a very unique goal – he wants to find every copy of the hit Keanu Reeves and Sandra Bullock film Speed, but only on VHS.
His need for Speed started as a joke when he bought several identical copies of the film to give to family members and friends, but after buying them, he realized he liked the odd idea of owning several copies of the same movie.
So he kept buying them. He's up to around 500 copies, but says "we haven't counted in awhile; it's boring," I'd have to agree.
Ryan successfully started a Kickstarter project and met his $2,500 goal in June 2014. The objective? Money for more videotapes, and cash to repaint his van so it looks like the bus in the movie.
4

The lawyer who is on quest to nullify trial of Jesus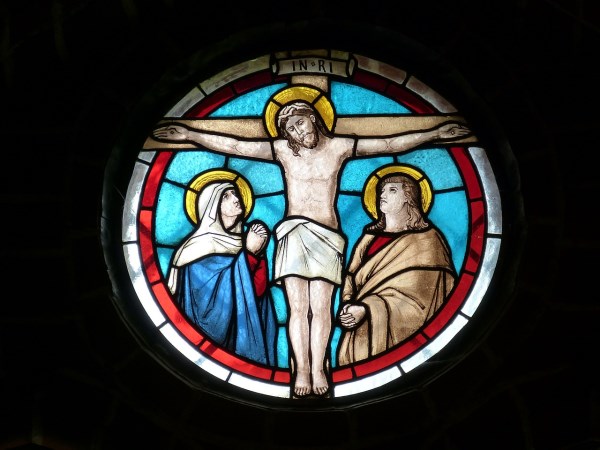 In 2013, a Kenyan lawyer filed a petition with the International Court of Justice in The Hague, suggesting that the trial and crucifixion of Jesus Christ was unlawful, and the State of Israel, among others, should be held responsible.
Dola Indidis, a lawyer and former spokesman of the Kenyan Judiciary, was reportedly attempting to sue Tiberius (emperor of Rome, 42 BCE-37 CE), Pontius Pilate, a selection of Jewish elders, King Herod, the Republic of Italy, and the State of Israel.
Although those he suggests should have been convicted during the original trial have not been alive for more than 2,000 years, Indidis insists that the government for whom they acted can and should still be held responsible. Indidis apparently named the states of Italy and Israel in the lawsuit because upon the attainment of independence, the two states incorporated the laws of the Roman Empire, which was in power at the time of the crucifixion.
Indidis is challenging the mode of questioning used during Jesus' trial, prosecution, hearing and sentencing, the form of punishment meted out against him while undergoing judicial proceedings and the substance of the information used to convict him. The case was first filed in the High Court in Nairobi, but was rejected. Indidis then applied to have it heard at the ICJ.
Indidis says he wants to establish what crime Jesus was charged with and prays that the court decides "that the proceedings before the Roman courts were a nullity in law, for they did not conform to the rule of law at the material time and any time thereafter."
When Jesus died, Indidis insists, he was not given an opportunity to be heard.
5

The woman who is on a quest to have a drink in every "Red Lion" Pub in the UK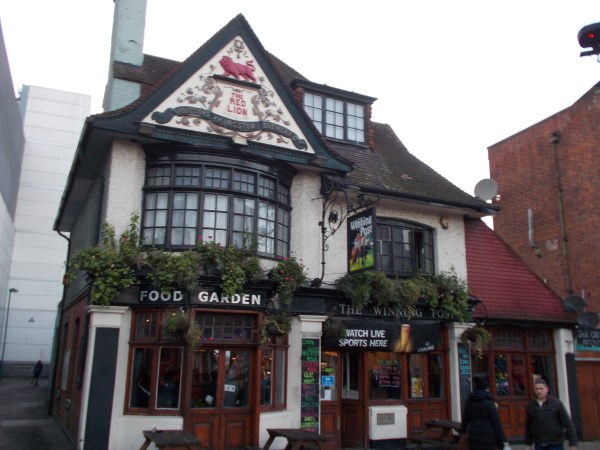 Cathy Price, from Preston, Lancashire, has paid a visit to 500 different pubs named "Red Lion" in Britain. In fact, she's made it her life's mission to visit every single Red Lion in the UK, which just happens to be the most common pub name in the country. She celebrated her 500th visit in Bedfordshire, where she visited a Red Lion at Dagnall, near Whipsnade Zoo.
55-year-old Cathy has been touring the nation since 2011, visiting local Red Lions in Milton Bryan, Studham, Upper Sundon, Leighton Buzzard, Great Brickhill and Houghton Regis. She said that she got the idea for the project on a whim: "I was away in the Lake District for the weekend a few years ago and I was watching the Grand National at a pub and I read a sign which said the Red Lion was the most common pub name in the country."
Cathy, who works as a personal trainer, said that she doesn't mind dropping in at several pubs a day. Her personal best is 11 in one day, during a trip to Oxfordshire. Over a bank holiday in August she went to 16 Red Lions in four days.
Cathy has described her mission as "the longest pub crawl of pubs with the same name," and said that she can never be beaten, because the pubs continue to close down. "The journey is more about Britain, the history of the pubs and the fantastic villages, towns and cities the quest has taken me to," she explained. "I have met a marvelous array of characters along the way and made many friends."
Cathy will come full circle when the Red Lion at Hawkshead, where it all began, throws her throw a big party when she completes her pub crawl.
6

The girl who went on a quest to take a cardboard cut-out of her dead father to all the places he always wanted to visit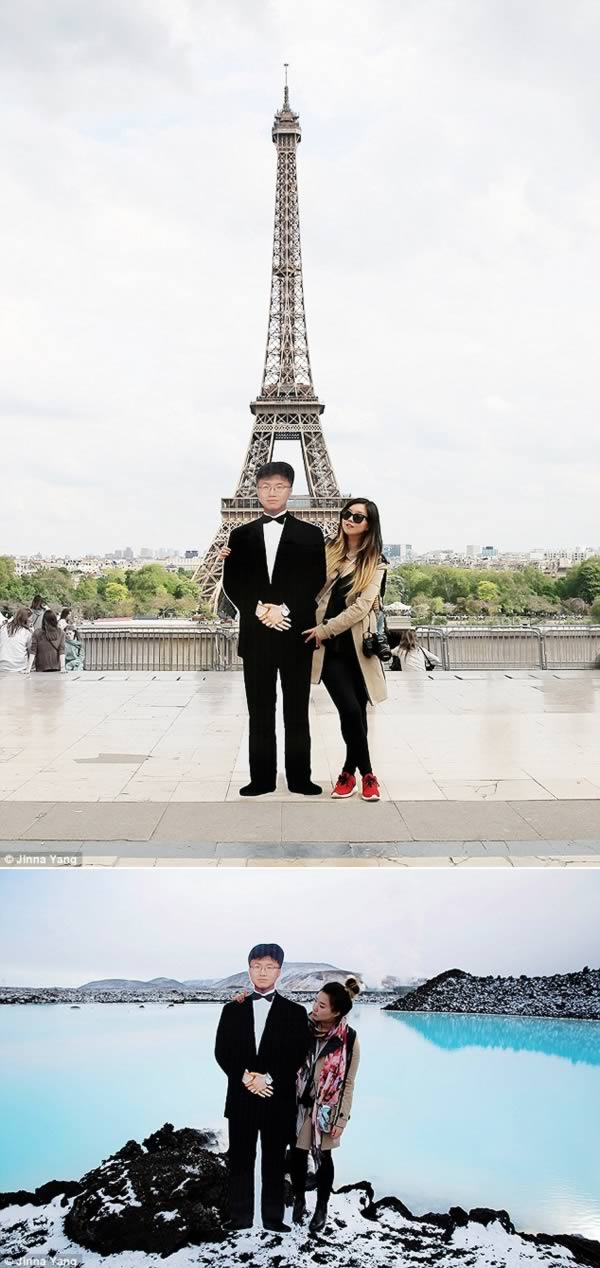 A daughter devastated by the loss of her father to cancer went on a trek through Europe carrying a cardboard cutout of him everywhere she went in a bid to take him to all the countries he hoped to visit.
In 2012, Jinna Yang's father passed away from stomach cancer. Yang, 25, lamented that in exchange for providing for her and her family, her father had shortchanged himself out of doing the things that he wanted to do, like play PGA golf.
To handle her sorrow, Yang worked harder than ever in her corporate job in New York City. When the stress caused by her father's passing and her grueling job responsibilities grew to be too much, Yang dropped everything and did something drastic.
She bought a one-way ticket to Iceland, and took a cardboard cutout of her late father "to honor his memory and come to peace with herself," as she traveled across Europe. You can see the pictures on her Instagram account.
7

The man who is on a quest to have coffee at every Starbucks in the world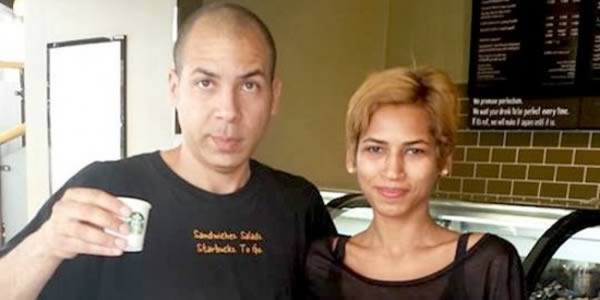 Winter, a 42-year-old coffee fanatic from Houston, Texas, is on a mission to have coffee at every Starbucks in the world. Given that Starbucks operates on almost every corner of every street of every city in America, not to mention thousands of shops around the world, Winter seems to have set an impossible goal. However, he's already been to 11,773 Starbucks stores, and he won't rest until he's been to each and every one in the world – he has at least 10,000 more to go.
Born Rafael Lozano, he legally changed his name to "Winter" because he didn't want his credit history confused with his father's. Over the years, the computer programmer has spent over $160,000 on Starbucks coffee and on traveling to cafes across 38 different countries including shops in London, New York, Paris, Egypt, Kuwait, Turkey, Japan, and Lebanon. That's about 25 percent of his earnings, and three months of travel a year on coffee runs.
Winter is a self-proclaimed caffeine addict, who at one point, guzzled 29 cups of coffee a day. He actually prefers artisanal coffee from independent stores, but appreciates that Starbucks tastes the same everywhere.
Winter's first visit was in 1997, and he almost immediately decided that he had to see all the branches in the world. "It was a completely random idea that came to me when I was in Plano, Texas while discussing the growth of Starbucks in the greater Dallas area," he said.
In 1997, there were only 1,500 Starbucks outlets in four countries, which actually sounded like an achievable goal, but the coffee chain grew at such an astronomical rate, Winter has been struggling to keep up. Starbucks is currently the world's number one coffeehouse company, with 23,305 stores in 65 countries and territories.
8

The grammar Nazis who were on a quest to correct every typo on public signs across the US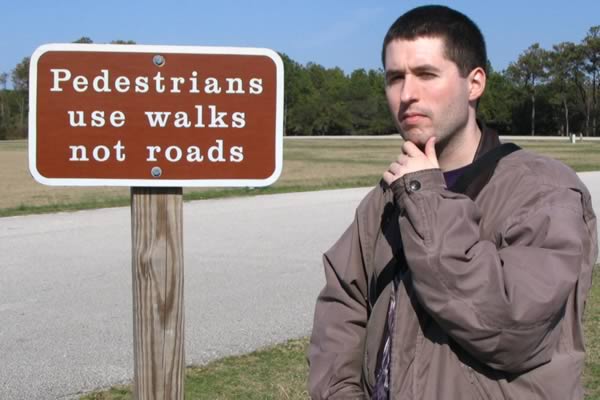 Jeff Deck and Benjamin D. Herson were men on a mission. Their quest was to travel across the United States, fixing typos on public signs. The Great Typo Hunt: Two Friends Changing The World, One Correction At A Time is their book about the journey. Their motivation? A "no tresspassing" sign.
In the book they tell how some typos were uncorrectable, out of the team's reach, or, as Deck says, requiring tools and materials that weren't included in his "typo correction kit." Deck carried a variety of Sharpies, of which "the black Sharpie was the most important." He also carried Wite-Out, dry erase markers, chalk, crayons and pens.
Sometimes Deck and Herson couldn't get permission from the typo-maker to make an adjustment to the signage. "They would turn us down, or they'd be apathetic about it," says Deck.
In 2 1/2 months, Herson and Deck traveled the perimeter of the country, exploring towns and cities in search of typos. They found 437 typos and were able to correct more than half of them.
9

The street artist who is on a quest to replace all billboard ads in Paris with classical art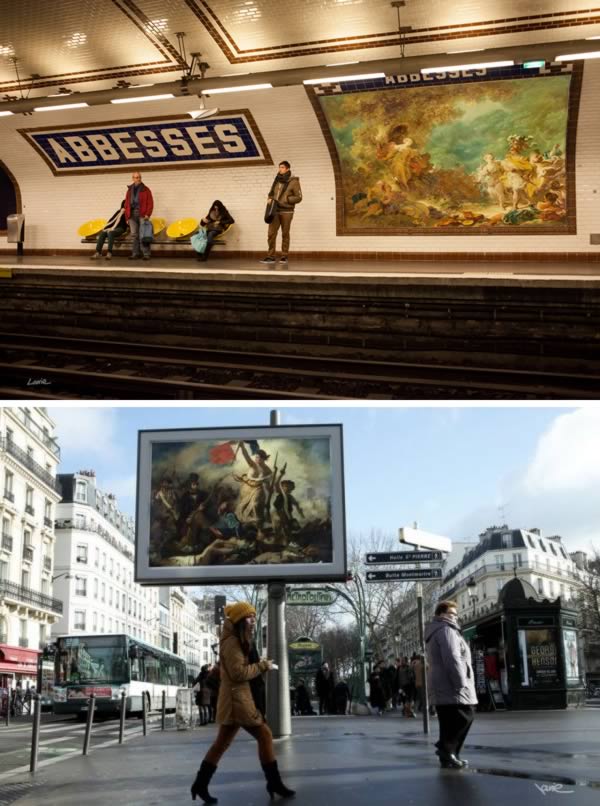 This isn't the street art you're used to – it isn't created with spray paint or stencils, it's literally more classic. This unusual form of street art beautifies the cityscape by replacing advertising eyesores with classical works of art.
This is the work of street artist/city beautifier Etienne Lavie, who is on a mission to replace billboards all over the city of Paris with something people actually want to look at like "Liberty Leading The People" by Eugene Delacroix in a project he calls "OMG who stole my ads?"
As you can imagine, advertisers won't be happy about having their billboard hijacked, but don't worry, his work is based in Photoshop. Lavie first photographs the streets of Paris and the painted masterpieces separately, the edits them together digitally.
10

The woman who is on a quest to hug as many soldiers as she can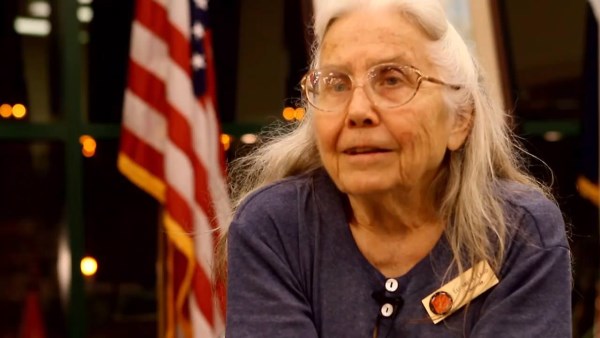 Elizabeth Laird is known as "The Hug Lady" by the soldiers of Ft. Hood in Killeen, Texas, and for good reason. This diminutive, 4? 10?, 80-year-old woman attends every single deployment and homecoming at the army base since 2003 with one purpose: to hug every soldier going to or returning from war.
Elizabeth estimates that she has hugged over 500,000 American soldiers during the last eleven years since she was first embraced by a young soldier as a Salvation Army volunteer in 2003. When that soldier hugged her, Elizabeth noticed the other troops from his unit standing on the tarmac. A veteran of the Armed Forces herself, she felt she couldn't ignore the other soldiers, so she hugged each of them, and a tradition was born. She has since set out on a mission to hug every departing and returning soldier.