1

The nun who won "The Voice" and became pop sensation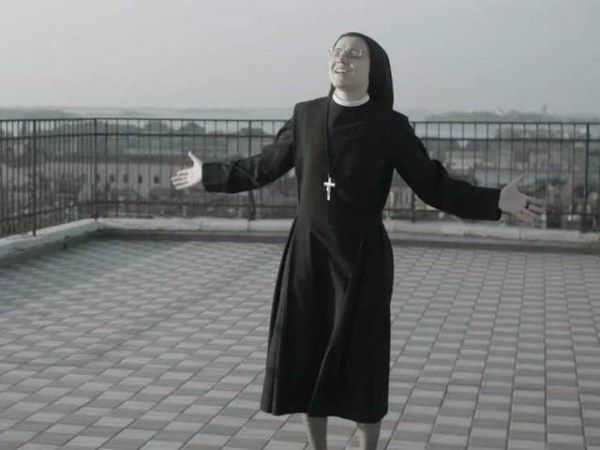 During its 2014 season, The Voice of Italy had an unlikely winner in Sister Cristina Scuccia, an Italian Ursuline nun who won the judges over from the moment she first stepped onstage and auditioned with the R&B hit "No One" by Alicia Keys.
Since winning the competition, Sister Christina has recorded an album of covers, one of which includes a version of Madonna's racy 1984 pop hit "Like A Virgin." She said of her controversial song choice: "If you read the lyrics without being influenced by what has gone before, you discover that it is a song about the capacity of love to make people new again to release them from their past. And this is how I wanted to interpret it. That's why we've transformed it from the pop-dance track it was into a romantic ballad a bit in the style of Amos Lee."
Regardless of her secular success, the nun remains true to her vocation. She still wears a simple crucifix around her neck, black shoes and an ankle-length black habit, and plans to make her perpetual vows in 2018.
2

The dancing American clerics who became YouTube stars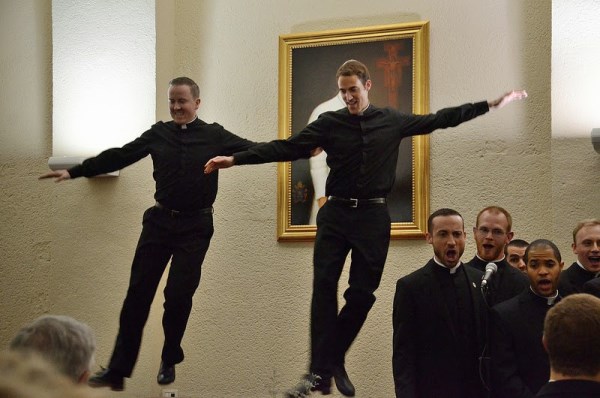 The Reverend David Rider, 29, of New York, and the Reverend John Gibson, 28, of Milwaukee, found fame on the internet when their tap dance routine was filmed during a fundraiser at the North American College, the elite American seminary up the hill from the Vatican, in April 2014.
During the clip, Rider warmed up the crowd with a lively tap-dance routine only to be served by Gibson and his fast-footed Irish jig. A dance battle ensued to the astonishment of the crowd.
While most loved watching the show, others have labelled the priests as disrespectful for dancing under a crucifix and picture of Pope Francis. Rider tells his critics to look to the Bible for guidance, "where the Lord tells us to live with joy."
3

The nun who kissed Elvis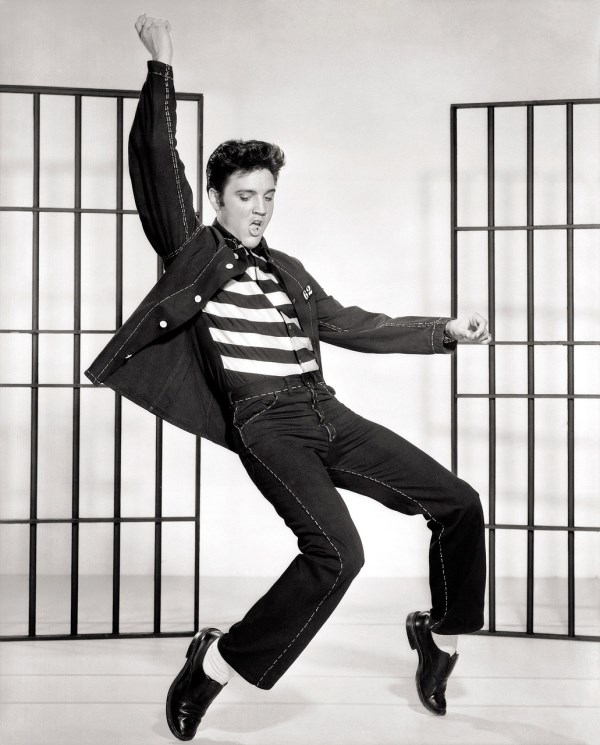 Before she took vows to become Sister Delores then Mother Dolores, Dolores Hart was a Hollywood actress who played opposite some of the hottest leading men of '50s including Montgomery Clift, George Hamilton, Robert Wagner, and Elvis Presley. In fact, she starred with Elvis in two movies, and was the blushing starlet who had given him his first screen kiss.
After a whirlwind rise to stardom, the 23-year-old beauty had secured a $1?million studio contract and had her pick of movie roles, but it was a calling for an even greater role that took her life in a different direction. She abandoned everything she knew and loved to enter the Abbey of Regina Laudis in Bethlehem, CN. As a cloistered Benedictine nun, she has spent the past 50 years living a life of hard manual work, contemplation and prayer.
Of her decision, she has said: "I left Hollywood at the urging of a mysterious thing called vocation. It's a call that comes from another place that we call God because we don't have any other way to say it. It's a call of love. Why do you climb a mountain?"
Mother Dolores also remains a member of the Academy of Motion Picture Arts and Sciences and has, in recent years, become the only nun to be an Oscar-voting member. She even walked the red carpet in 2012 in support of her Oscar-nominated HBO documentary, God Is The Bigger Elvis (see below).
In 2013, Mother Dolores was given extensive leave from the abbey to travel and promote her book, The Ear of the Heart: An Actress' Journey From Hollywood to Holy Vows. The archbishop of the order gave her special dispensation "because we have to take this opportunity to spread the word."
And we have to know – what was it like to kiss The King of Rock and Roll? Mother Dolores says, "We were in the studios with about 150 workers around us, lights everywhere, and about two minutes into the scene the director said, 'Cut!' and I said, 'Oh dear, what's wrong?' And he said, 'Get a makeup man. Her ears are turning red. She's blushing.'"
4

The rabbi brothers who were discovered busking on Jerusalem streets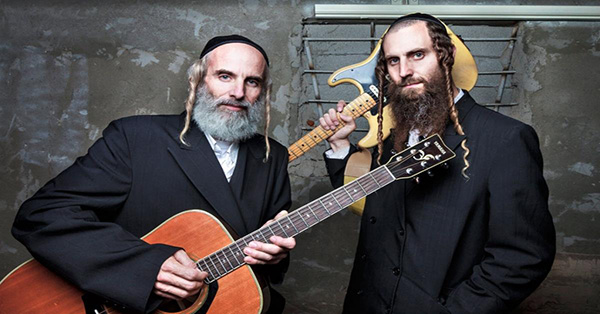 Charedi rabbi brothers Aryeh and Gil Gat blew the judges and the television audience away when they performed "The Sound of Silence" on Israel's answer to America's Got Talent, The Next Star, in 2013.
Aryeh and Gil were initially spotted on the streets of Jaffa Road, Jerusalem, covering rock classics including The Beatles' "Nowhere Man," and even Pink Floyd's "Wish You Were Here." The staff of The Next Star found videos of the brothers performing on YouTube, and the rest, as they say, is history.
While participating in the show, the brothers reported that their requests to honor the tenets of observant life were respected; they chose their own songs, and did not listen to women singing, as dictated by halakha (Jewish law).
Despite not winning the television competition (they came in second place), the brothers now play all over the world but remain unchanged by fame.

5

The priest who shocked parishioners with his beautiful voice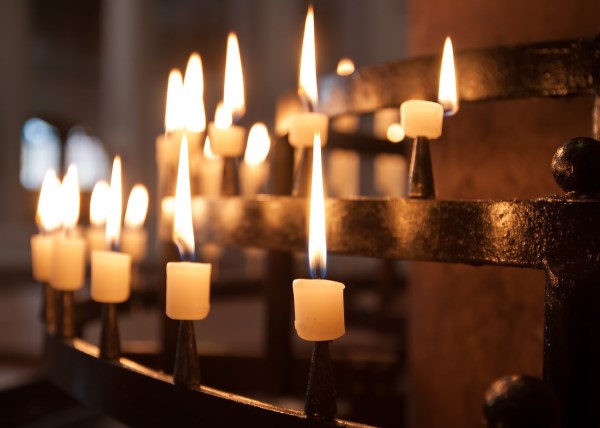 Father Ray Kelly performed his version of Leonard Cohen's "Hallelujah" at weddings for years before an attendee recorded his performance and posted it to YouTube. News of his talent spread like wildfire, and the priest has since signed with Universal Music in Ireland.
Father Kelly is pursuing a lifelong dream of life as a professional singer, and has recorded an album of original songs that will be a "mixture of gospel and spiritual music" which he plans to bring to the "world stage." He says he won't allow his newfound fame to interfere with his commitment to the priesthood, a role he celebrated 25 years of in June.
6

The Baptist minister who was responsible for introducing the world to "outsider art"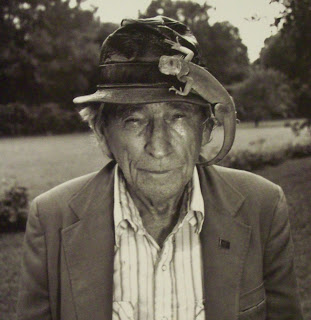 The Reverend Howard Finster was a man of visions who was said to be inspired by God to preach the gospel through art.
In 1975, Finster had a vision in which he was instructed to paint sacred art: "One day I was workin' on a patch job on a bicycle, and I was rubbin' some white paint on that patch with this finger here, and I looked at the round tip o' my finger, and there was a human face on it... then a warm feelin' come over my body, and a voice spoke to me and said, 'Paint sacred art.'" He was also told to paint 5000 paintings with which to spread the gospel.
Finster reached his goal by 1985. During that decade, he also began to get recognition for his work from the outside world. He was featured in Esquire magazine and painted four paintings for the Library of Congress in 1977.
Finster was thrust into the public eye after his collaboration with Athens, Georgia-based band R.E.M. He appeared in the band's video for "Radio Free Europe" in 1983, and collaborated with singer Michael Stipe on the album cover art for their second release, Reckoning. He also created cover art for The Talking Heads' Little Creatures album in 1985, which was named album cover of the year by Rolling Stone magazine.
Finster died in 2001. At the time of his death, he had completed more than 46,000 pieces of art. His four acre garden-art environment, Paradise Garden, was added to the National Register of Historic Places on March 27, 2012.
For a glimpse of the gardens and Finster himself, check out R.E.M.'s "Radio Free Europe" below:
7

The imam who wants to show the world the tolerant side of his faith through music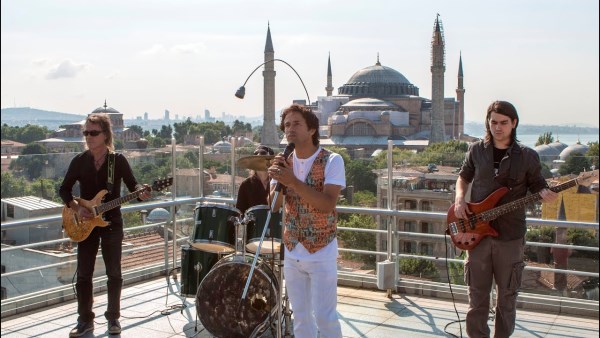 Ahmet Muhsin Tuzer, a Muslim prayer leader from the Turkish coastal town of Ka?, formed the band FiRock and performed as its frontman. There was only one potential hurdle: Turkey's religious authority, which supervises the country's more than 80,000 state-run mosques, opened an investigation to see if the rocker was espousing a brand of counterculture that violates Turkish religious values.
Nine months later, it was decided by the powers that be that Tuzer can continue rocking. The 43-year-old "Rock N Imam," whose strong singing voice once led the call to prayer in Istanbul's historic Sultanahmet neighborhood, is making waves internationally. In April 2014, he performed in Brooklyn as part of a larger ensemble and returned in October of this year for an interfaith concert with Christian and Jewish musicians. He says he's trying to carve out a niche: Islamic rock that shows the tolerant side of his faith.
Check out a snippet from his latest show in New York:
8

The soul singer who turned his life over to God after a personal tragedy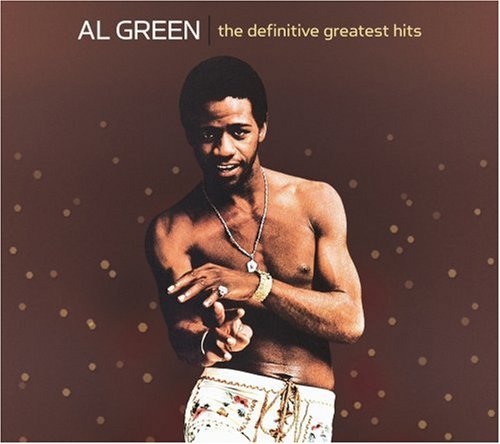 The Reverend Al Green is a soul superstar who left his musical career at its height in the 1970s to become a reverend at his own church after a personal tragedy changed his trajectory.
Green rose to fame in the early 70s with soul classics including "Let's Stay Together,""Tired of Being Alone," and "Take Me to the River." While on the road in 1973, he was born again as a Christian, but continued to tour and record as he always had, despite newly added sermonizing during some performances.
His life changed for good on October 18, 1974, when Mary Woodson, an occasional girlfriend of Green's, assaulted him in his Memphis home by burning him with a hot pan of grits before turning a gun on herself.
Green was in the hospital for several months with severe burns on his back, stomach and arms. He cited this event as the wake up call he need to turn his life over to God and when he was fully healed, bought a church, the Full Gospel Tabernacle in Memphis, and began leading services there.
For several years, Green released only inspirational music, but by the late '80s started performing the secular hits he was known for at the peak of his stardom. Since then, he has been successful in balancing popular music and his religious vocation. Recently, he was named as one of Rolling Stone magazine's "100 Greatest Artists of All Time" list.
9

The nun whose fame as a singer ultimately destroyed her life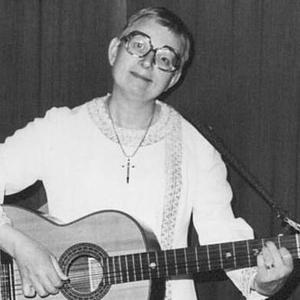 "The Singing Nun," Sister Luc-Gabrielle (born Jeanine Deckers), was an unassuming member of a Belgian religious order who was also known as "Soeur Sourire" (Sister Smile). Her song, "Dominique" hit the top of the music charts in 1963, displacing the Kingsmen's "Louie Louie" from the number one spot.
Sister Luc-Gabrielle penned "Dominique" and recorded it and a few of her other compositions for personal release only, mainly to be used as gifts. However, when the Philips Record Company discovered her potential appeal, they offered the nun a contract and christened her "Soeur Sourire."
Although she did not actively seek fame, the Singing Nun sang on The Ed Sullivan Show via videotape in 1964. Her newfound success did not endear her to the Dominican's Mother Superior however, and by 1965, she retreated from music completely. Her retreat was short-lived. She left the convent a year later, and a second album, Her Joys, Her Songs, tanked.
She released a third album, I Am Not a Star in Heaven, under a new name, "Luc Dominique," but was never able to achieve her former success.
Dekkers suffered a nervous breakdown and tax problems. In 1985, she and Annie Pécher, her lover of ten years, committed suicide by an overdose of barbiturates and alcohol.
10

The real life priest who portrayed a priest in The Exorcist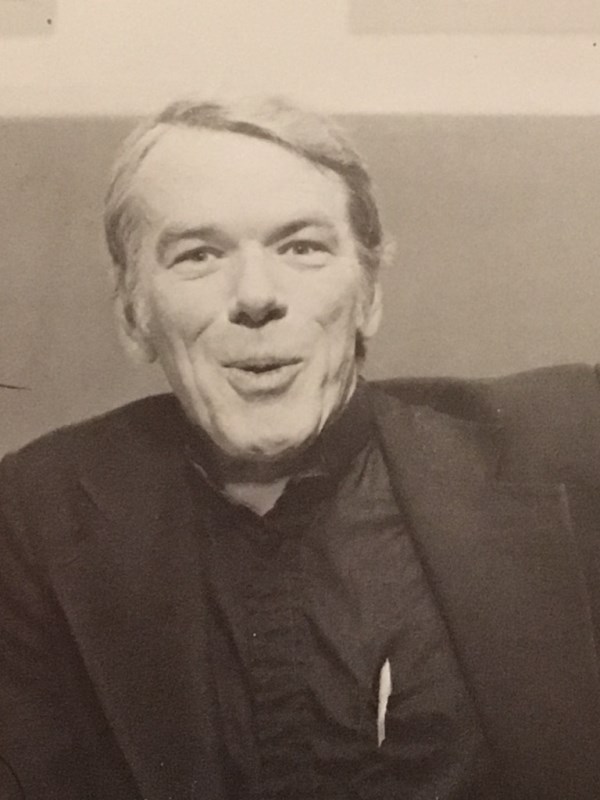 Did you know there was a real priest in The Exorcist? The part of Father Dyer was played by the Reverend William O'Malley. O'Malley was not only the first Catholic priest to portray a priest in a commercial motion picture, but he also served as a technical advisor on the film.
O'Malley appeared onstage in several plays in Rochester, NY, where he taught English and theology for 22 years at McQuaid Jesuit High School, and directed the school's musical and drama productions. He is currently a professor of theology and the humanities at Seattle University and has published 37 books on Catholicism.
O'Malley is said to hold yearly screenings of The Exorcist and refers to his participation in the film as "that pornographic horror film I once did." He also admits that the movie is approximately "80 percent true" in regards to the real events it was inspired by.