1

The Violinist Who Played Mozart During Her Own Brain Surgery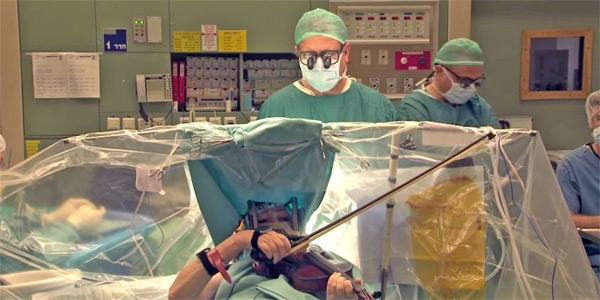 Violinist Naomi Elishuv gave her surgeons their own private concert as they operated on her brain.
Elishuv was a violinist in the Lithuanian National Symphony Orchestra, but two decades ago she was diagnosed with essential tremor and was forced to stop playing.
On September 9, 2014, Elishuv was operated on at the Tel Aviv Sourasky Medical Center to suppress her tremor symptoms. Surgeons inserted a pacemaker into the affected area of Elishuv's brain to regulate her tremors through electric impulses.
According to the hospital's director of functional neurosurgery, Yitzhak Fried, she was asked to play during the procedure because he and other doctors needed Elishuv's "active participation in real-time" to implant the pacemaker. "When we activated the stimulation in the exact location, we found that the tremor had disappeared, and Elishuv continued to play Mozart with great emotion, but without the tremor or side effects," said Fried.
2

The Patient Who Caught Fire During Surgery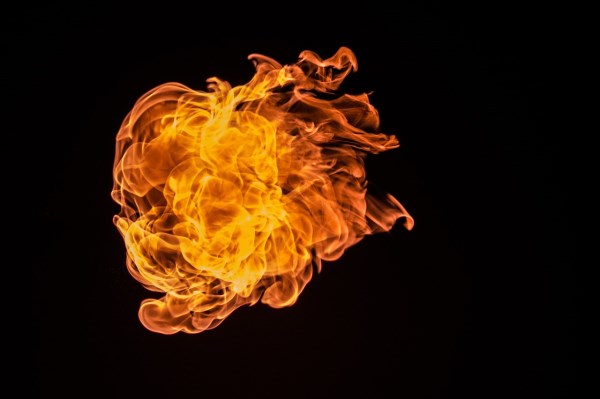 In 2005, Rita Talbert was supposed to have a simple procedure to correct her thyroid. However, when she woke up a week later in intensive care, she was in agonizing pain and horrified at the face she saw in the mirror.
Her chin was gone. Her nose was deformed. Her mouth was virtually melted away. Her face is still so damaged that even after a dozen reconstructive operations, she still has trouble eating, drinking and breathing.
The doctors explained there'd been an accident – an electrosurgical tool ignited oxygen inside a mask under surgery drapes during the operation, and sparked flames that left Talbert with second-and third-degree from her chest to the top of her head.
Is her case that rare? Not really. It turns out that surgical fires are at least five times as common as once thought, affecting between 550 and 650 patients a year. Of those, 20 to 30 people suffer serious, disfiguring burns and every year, one or two people actually die this way.
3

The Patient Who was Pranked with Stickers During Surgery
In 2013, ABC reported the story of an unidentified woman from Los Angeles who sued a local hospital and her anesthesiologist for allegedly putting a mustache and stickers on her face during surgery as part of a prank that she claims violated her dignity and endangered her health.
The woman worked as a surgical supply purchaser at that very same hospital! While she was under sedation, her unsympathetic coworkers affixed a fake mustache above her lip and yellow tear drops below her left eye before a nurse snapped a photo, according to the suit. She learned of the prank when she returned to work after the surgery, and was approached by coworkers who had seen the photos.
4

The Hospital That Live-Tweeted a Brain Operation and Posted Pics on Pinterest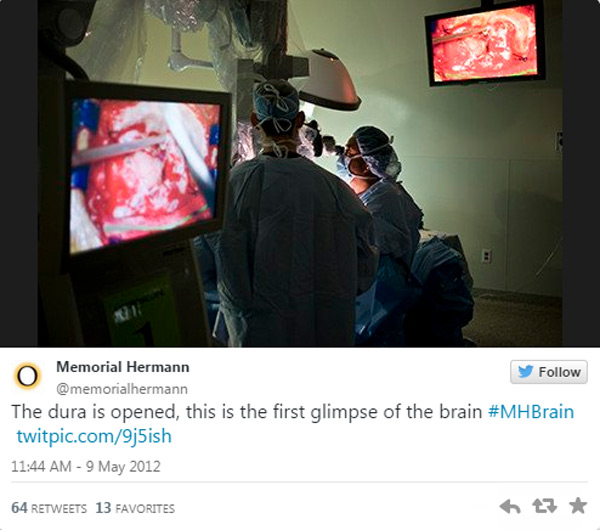 F or the first time ever – on May 9, 2012 – Houston's Memorial Hermann hospital live-tweeted a brain operation which was performed by a leading surgeon in the field, Dr. Dong Kim.
The patient, who was not identified, discovered the tumor after suffering a seizure. Kim and his surgical team used a set of computer-assisted technologies to identify the entry point and the precise location of the tumor in the patient's brain. Finally, the team replaced the skull bone and completed the surgery.
In the meantime, a social media team that included another neurosurgeon was sitting in an adjacent room answering questions on Twitter and posting photos and videos throughout the procedure.
5

The Doctor Who Carved His Initials On a Patient's Stomach
Dr. Alan Zarkin was so proud of the caesarian section he performed on his patient that he finished the job by carving his initials on her stomach.
"I feel like a branded animal," said the patient when she saw it. The carving left a scar. She sued the hospital and the doctor –appropriately nicknamed "Dr. Zorro" by the press – for US $5.5 million in damages.
6

The Doctor Who "Sexted" During Surgery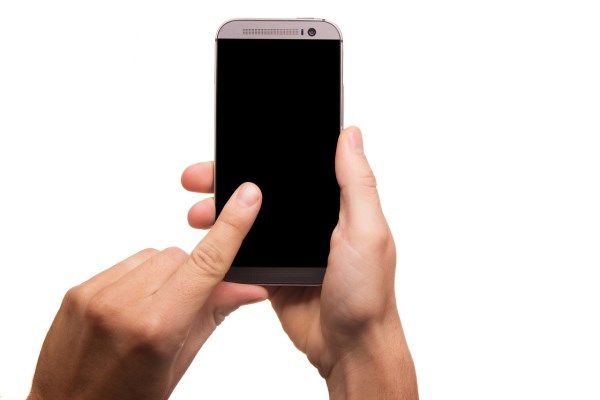 What's the anesthesiologist doing while you are asleep? While most are monitoring your vitals, some appear to be sexting.
In 2014, Seattle medical authorities suspended the license of an anesthesiologist for allegedly sending explicit "selfies" and exchanging sexy text messages during surgeries.
The findings against 47-year-old Arthur K. Zilberstein detail nearly 250 text messages with sexual innuendo he exchanged during procedures which included Cesarean deliveries, pediatric appendectomies, epidurals, tubal ligations and cardiac probe insertions.
During a cardiac probe insertion procedure, he allegedly exchanged 26 text messages "including explicit sexual comments," and was also accused of looking at private medical records for his own sexual gratification.
7

The Anesthetist Who Went to Lunch During Kidney Surgery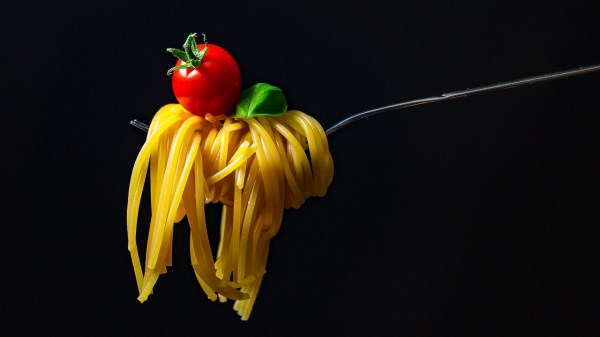 In January 2011, in a Swedish hospital, a 72-year-old patient went under anesthetic at 10:45 AM on the day of his operation.
At 12:00 PM, the head anesthetist left the operating room to go to lunch. Fifteen minutes later, the head nurse anesthetist also left the patient and went to lunch. No other anesthetist was called in to take over.
The patient soon started hemorrhaging, and his blood pressure began to drop. When the doctor and the primary nurse anesthetist returned to the operating room, they discovered that the patient's respirator had been turned off by another nurse, leaving him without oxygen for about 8 minutes.
Despite resuscitation efforts, doctors were unable to revive the man, who suffered irreparable brain damage and died several weeks later.
8

The Singer Who Sang Through a Throat Surgery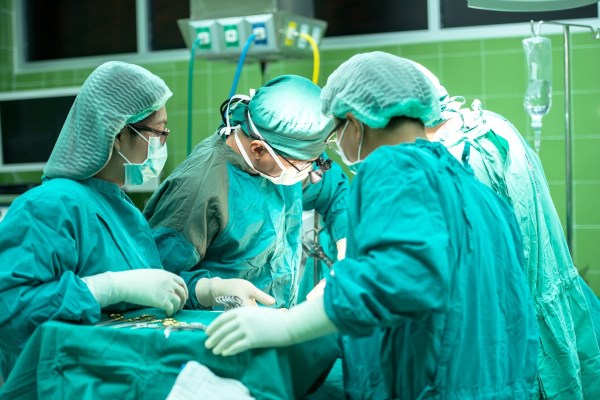 To ensure that doctors did no harm to her vocal cords, singer Alama Kante sang through her throat surgery in France.
Recognizing that any damage to vocal cords and important nerves by the tube, and during the tumor extraction itself, could truncate Kante's singing range, her doctor opted for medical hypnosis instead of an anesthetic to allow the patient to remain awake and responsive during the procedure. Dr. Gilles Dhonneur, head of anesthesiology at the Henri-Mondor de Cretail Hospital outside Paris, had been perfecting the technique of medical hypnosis for two years.
In April 2014, Alama, who is from Guinea and specializes in traditional African songs, revealed the operation to the public more than two months after it took place and said she was fully healed.
9

The Man Who Was Left Brain-Damaged After His Doctor Apparently Walked Out During Surgery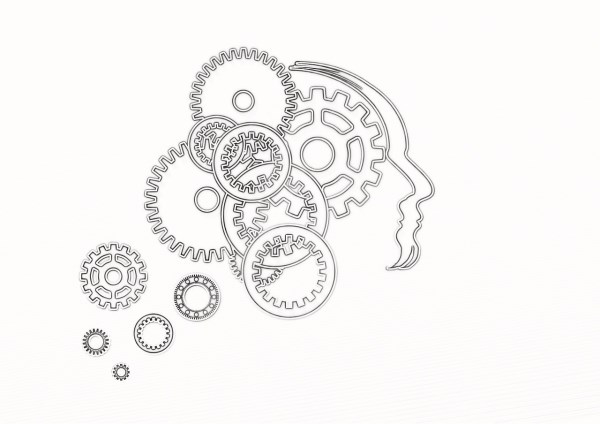 Silvino Perez has been in a vegetative state since 2013 following complications from open-heart surgery. The reason? His family insists his cardiologist, Dr. Parvaiz Chaudhry, at Fresno Community Regional Medical Center in California, walked out before completing Perez's surgery to attend a luncheon, leaving the patient's chest cavity open on the table.
When complications arose and Perez's heart stopped, Chaudhry drove back from the luncheon to save the patient, but the damage had already been done. Perez never woke up. On December 23, the family filed a lawsuit against all involved.
10

The Student Nurse Who Uploaded Photos of Organs During Surgeries To Social Media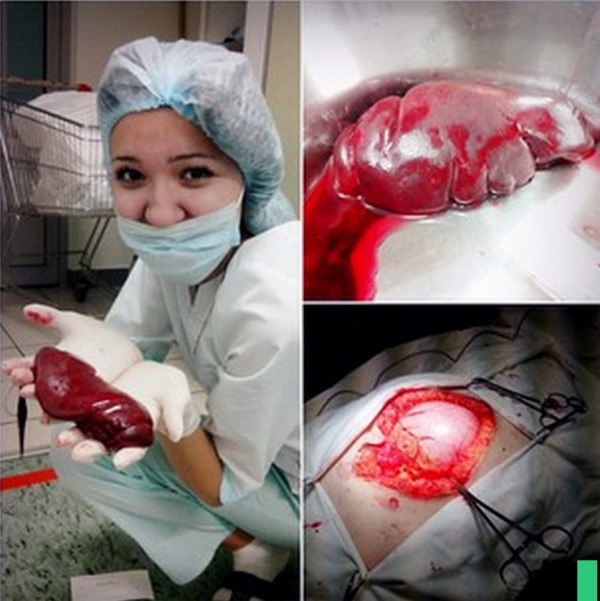 In October 2014, a Russian student nurse faced expulsion after uploading pictures of herself holding human organs during operations and mocking patients on social media.
20-year-old Gulnaz Yalalova is seen holding a spleen in one image and a snap of a seriously injured hand in the other, while making fun of the teenage patient at a hospital in Kazan, 500 miles east of Moscow.
Yalalova was also observing the surgery of a 16-year-old girl who had fallen from an apartment building when she took the pictures, later calling the patient a "275 lb schizo."