1

Brangelina's Breath in a Jar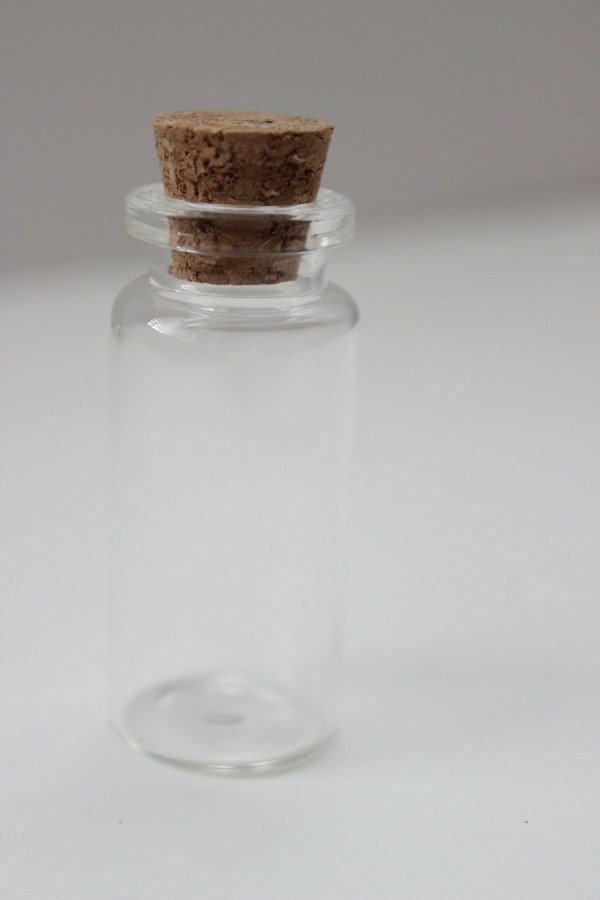 When Brad Pitt and Angelina Jolie walked down the red carpet for the premiere of their film Mr. & Mrs. Smith, someone was waiting for them not with a camera or a pen, but with an empty jar. Allegedly, the famous couple then breathed into (or at least near) said jar. The seller noted: "We are not guaranteeing this air sample contains air molecules that came in contact with any celebrity epidermal layer or respiratory system, but the sample was captured in proximity of the celebrities and air molecules that did come in direct contact." Nonetheless, it sold for $530. Whaa?
2

J.D. Salenger's Toilet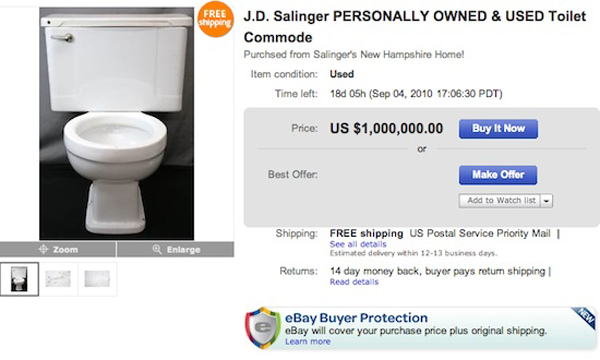 The famed reclusive author of The Catcher in the Rye had his privacy violated posthumously when Rick Kohl, a North Carolina collectibles dealer, put his toilet on eBay with a "Buy It Now" button for $1 million US. The seller promised the 1962-era toilet hadn't been cleaned and came with a letter of authenticity. It was never reported whether the item sold. Oh crap!
3

Will Wheaton's Dented Ping Pong Ball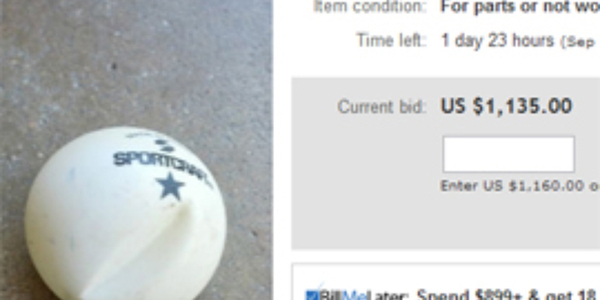 Will Wheaton, famous nerd and child star of Star Trek: The Next Generation has sold his share of strange stuff on eBay (all in the name of charity). However, the fury over the dented ping pong ball he found in his garage even took him by surprise. He nicknamed the ball Silas and posted a pic to Twitter . He the posted the item for sale under the name "A crappy dented ping pong ball I found in my garage and made popular on Twitter." After 82 bids, Silas sold for $1,135 to a woman who the actor said "was an absolute joy to interact with."
4

Ronald Reagan's Blood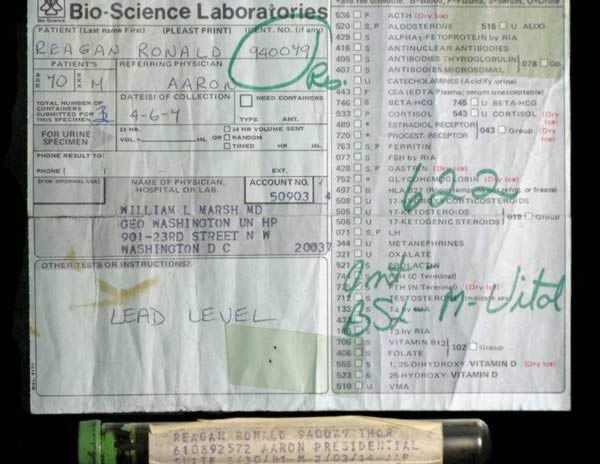 A vial of President Reagan's blood caused quite a stir when it was put up for auction on eBay. The blood was purportedly taken by a hospital staffer during Ronald Reagan's stay after the failed assassination attempt in 1981, and kept as a family heirloom. Bidding reached over $10,000 US, but after the resulting media frenzy the sellers cancelled the auction and donated it to the Ronald Reagan Presidential Foundation.
5

One Direction Member's Half-Eaten Toast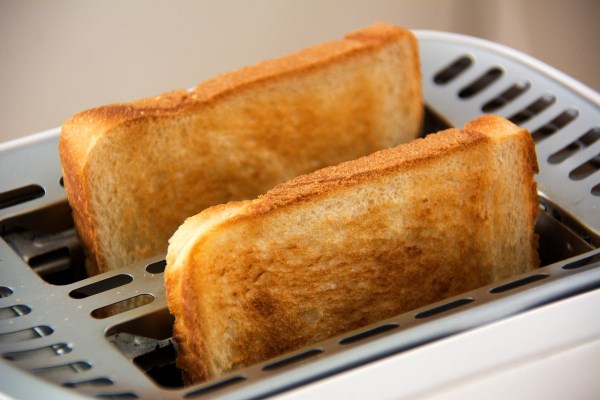 We know One Direction are a popular boy band, but, really….? Singer Niall Horan was in Australia with the band and asked to try a slice of toast with Vegemite (the Aussie version of yucky Marmite). He took one bite and spat it out. Unfortunately, that part was thrown in the trash, but the remaining piece was reportedly auctioned off for a cool… wait for it… $99,000. Watch him bite the toast below!
6

Scarlett Johansson's Used Tissue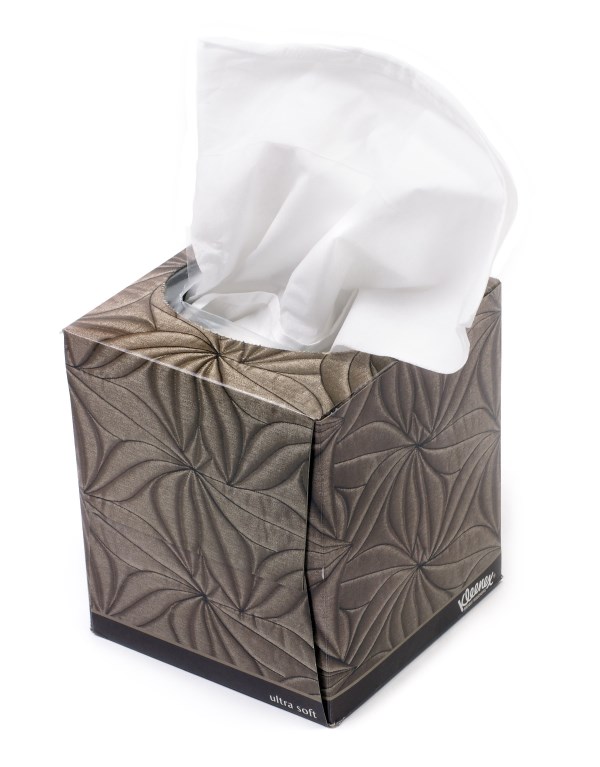 Ok, this auction just blows. Starlet Scarlett Johansson very sexily blew her honker twice into a tissue on the Tonight Show and put the mucus-filled item in a bag and signed it. The gunky wad was sold for $5,300 and the money donated to charity.
7

The Queen's Monogrammed Panties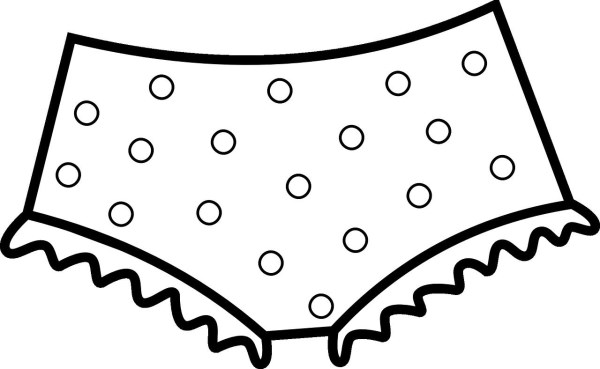 The Royal Family may have gotten their knickers in a twist when they found out an alleged pair of Queen Elizabeth II's silky bloomers went up for sale. The Royal Underthings were apparently left behind on a private plane she flew on in 1968 and given to a wealthy baron; when the baron died in 2010, the garment was auctioned off. Although the Queen Mum was mum about the discarded drawers, the panties did have a monogrammed "E" and managed to fetch $18,101.
8

Marilyn Monroe's Chest X-Rays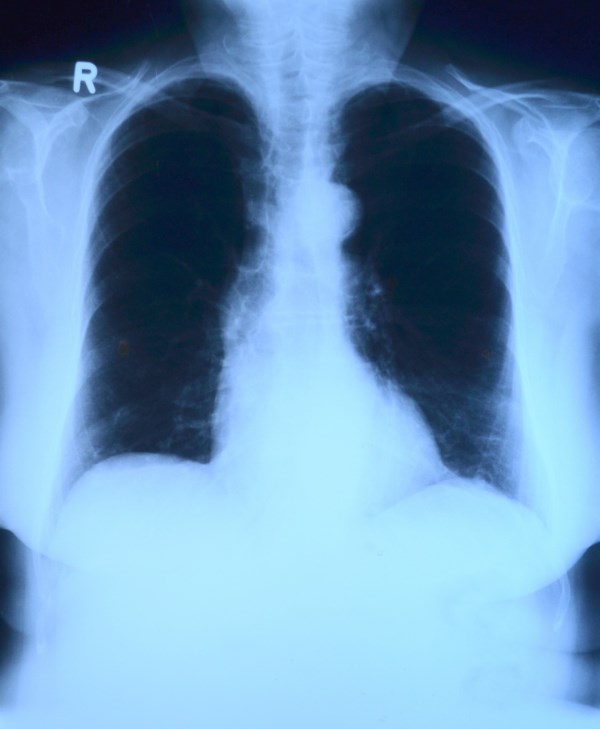 Items associated with legendary beauty Marilyn Monroe often command high prices, but this one is quite bizarre. It was reported a chest X-ray of a 28 year-old Monroe taken in 1954 sold for $45,000. The X-ray shows her full ribcage, shoulders and neck, along with a silhouette of her breasts. Whatever turns you on…
9

Britney Spears' Pregnancy Test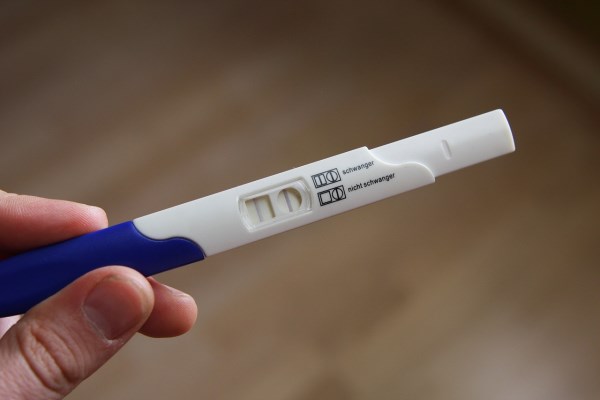 Yes, Britney Spears' gum was auctioned of on ebay for $14,000 and that was weird enough. But this? Just plain Ewww. A pregnancy test, allegedly peed upon by Britney, was obtained by a Canadian radio station. It was supposedly found in the wastebasket in a room of the hotel she was staying at with then-husband Kevin Federline. The test sold for $5001, which went to charity – no word on if it was positive or negative, but shortly thereafter Britney announced she was pregnant. Oops!
10

William Shatner's Kidney Stone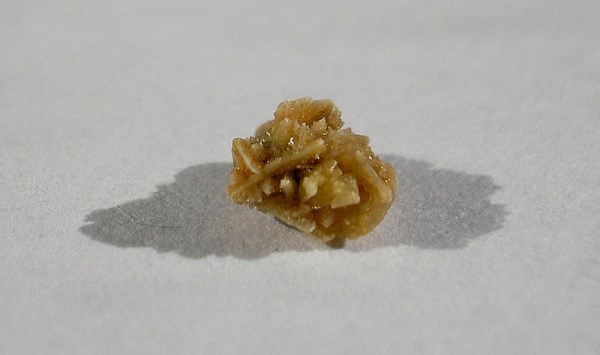 Another Star Trek-related character ends up our F-D up list. This very personal item comes from none other than Captain James T. Kirk himself, William Shatner: his kidney stone! Shat passed the stone after he collapsed while filming an episode of Boston Legal. The stone was returned to Mr. Shatner who donated the $25,000 it received from the auction.