1

The senator who posted nude selfies on the internet
Senator Roberto Arango, from Puerto Rico, was outspoken against gays until his life unraveled in August 2011.
Arango began his career as a food importer after graduating from Louisiana State University and gradually made a place for himself in the Puerto Rican senate.
According to Pedro Julio Serrano, the founder of a gay rights community known as Puerto Rico for Everyone, Arango voted for a proposal that would block same sex marriages in the U.S. territory. However, this isn't what the senator is known for today.
Arango found himself in the spotlight when some tipsters found his profile on a gay dating app known as Grindr. The senator allegedly posted 3 explicit images on Grindr, one of which displayed his face. While Arango has not denied that the photos are of him, insists that he does not remember taking these pictures.
2

The evangelist who fondled a teenage boy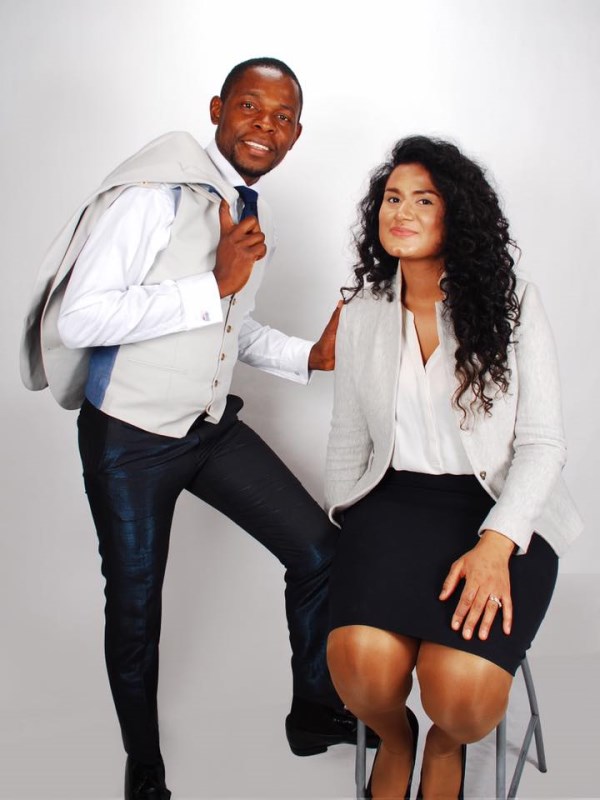 Reverend Albert Odulele is a popular evangelical pastor and founder of the Glory House International Pentecostal Church. The reverend found himself in hot water in March 2011, after reporters revealed trysts between him and a teenage boy and later, a grown man.
When Odulele traveled he shared hotel beds with a large entourage of security and pastors. In 2003, the pastor was watching television with a boy over whom he had "assumed paternal influence." When the boy fell asleep. The pastor then fondled the privates of the teenager, who woke up, but was too afraid to move. (Odulele's wife was pregnant with their daughter when this incident took place.)
In 2004, another incident took place when Odulele touched the thighs of another man with whom he shared a bed.
Odulele was sentenced to 14 months in prison and he was registered as a sex offender. He initially denied all charges, only to confess that he had been battling with his sexuality for several years. He also said that his homosexuality is at odds with his religious beliefs, making him one of the few members in this list who has admitted to being a hypocrite.
3

The Republican trailblazer who performed fellatio on a sleeping man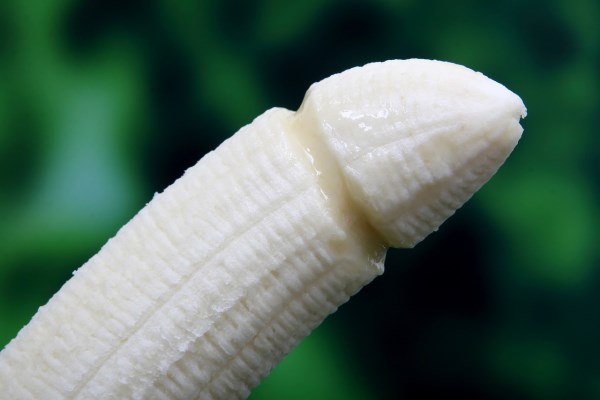 In 2008, a former Clark County Republican Chairman, Glenn Murphy Jr., was sentenced to six years in prison.
Once considered to be a Republican trailblazer in his home state of Indiana, Glenn found himself in a pickle after a private Republican party gathering that took place in October 2006 at a Clark County residence.
Murphy was an important figure in the GOP. As president of the Young Republican National Federation, he attended several key Republican functions.
In October 2006, Murphy and a man had spent the night at a residence in Jeffersonville, Indiana after a Republican party gathering.
The 26-year-old man alleged that he woke up to find Murphy performing fellatio on him, but said that he wanted people to know that the incident wasn't consensual. The victim also wanted Murphy to be held accountable for his actions as he was aware that it was not the first time he had been involved in a similar scandal. (A an investigation revealed that a similar charge was made against Murphy in 1998, but was never filed.)
A Clark County judge sentenced Murphy to four years after a plea deal with with prosecutors. He was also required to register as a sex offender once out prison.
4

An evangelist who describes himself as heterosexual with "complications"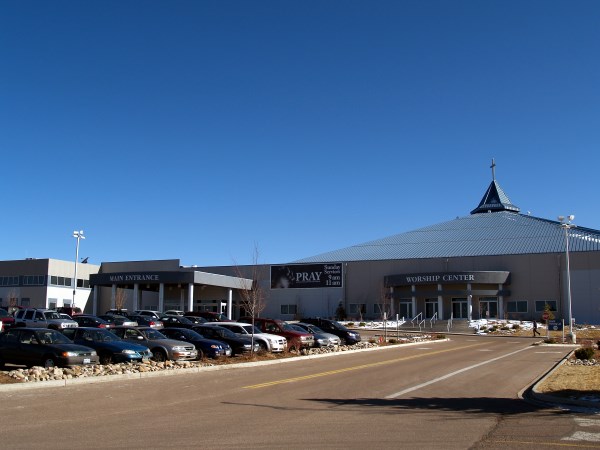 If you haven't been living under a rock, there is a good of chance that you might have either been to one of Ted Haggard's captivating sermons or seen the HBO documentary, The Trials of Ted Haggard .
Ted Haggard was first exposed by a male prostitute/masseur known as Mike Jones in November 2006. Mike alleged that the famous pastor of the New Life Church had him for sexual favors. He also claimed that Haggard had purchased and used methamphetamine in his presence.
Haggard denied the accusations made by Mike, although he admitted to purchasing the drugs, but not using them. He resigned from his position, only to soon be involved in another scandal.
In 2009, another New Life Church member, Grant Haas, accused Haggard of performing sexual acts in front of him in a hotel room. In an interview with Larry King, he said Haggard asked if it would be all right to masturbate in his presence and did, ever after he was denied permission to do so.
Haggard underwent intense therapy after Grant's accusations. Ted currently describes himself as "a heterosexual with complications" and still believes that the Bible says heterosexual and monogamous marriage is the way to go. However, he did admit that his actions have been hypocritical.
5

The anti-gay crusader caught with a rentboy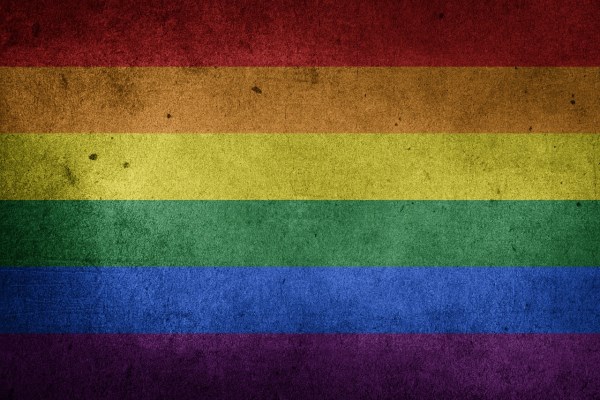 George Rekers is a popular anti-gay activist, a psychologist and the co-founder of the Family Research Council – a conservative organization against LGBT rights. However, in May 2010, the Miami New Times broke a sensational story that rocked the conservative community. According to the paper, Reker was caught on camera as he returned from a trip to Europe with a male escort from Rentboy.com.
Rekers had a strange explanation for his actions –  he said that he spends time with "sinners" deliberately trying to help them. He also claimed he wasn't aware that his companion was a prostitute until a good half way through their travels. Rekers insisted he had hired the young man just to help him with his luggage.
The Rentboy, Lucien, has a different tale to tell. He said that Rekers is indeed gay and paid him handsomely for different sexual acts.
Rekers was also spotted handling his own baggage. Combined with the fact that the homepage of Rentboy.com has a graphic details of what "rent boys" actually do, it's hard to believe that Rekers is being anything but dubious.
6

The Republican candidate who worked as a drag queen
Steve Wiles is one of the most recent in a very long line of politicians to be unmasked as hypocrites. Wiles was a GOP candidate from North Carolina, a state well known for its conservative stance on issues such as same-sex marriage.
If you haven't guessed, Steve Wiles also endorsed marriage between a man and woman and was very outspoken about his support towards the ban on same-sex marriages. Little did he know that the ghosts of his past would come back to haunt him.
In May 2014, the Winston-Salem Journal broke the news that Steve Wiles' was a drag queen at a gay-friendly establishment, Club Odyssey, between 2002 and 2010.
Club owner,Randy Duggins told the Journal that Wiles directed a weekly drag show. Duggins also said that Wiles was a regular for the weekly event prior to his debut as an emcee who preformed under the stage name "Miss Mona Sinclair."
Wiles has denied any affiliation with the club.
7

The bishop who likes to be called "Daddy"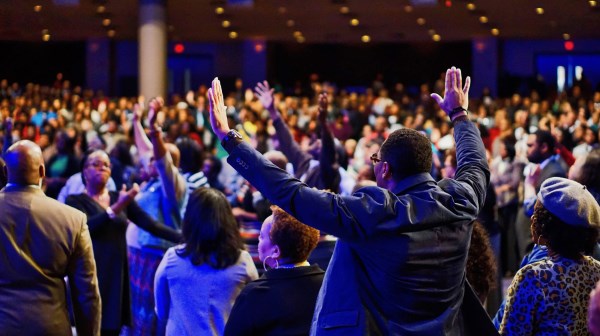 Bishop Eddie Long was a prominent figure in the New Birth Missionary Church. When he joined the church in 1987, the congregation had only about 300 members, but under his leadership the congregation grew to include over 25,000 members.
In 2011, Long decided to go on a leave of absence to settle personal matters with second wife Vanessa Long who had decided to leave the evangelist.
However, the divorce wasn't the only concern nagging the bishop's mind – accusations of sexual misconduct with four teenage boys were rife, which came into light when the teenagers filed a lawsuit against him in Sept 2010, for coercing them into having a sexual relationship with him.
The boys said that the bishop would often bribe them with cars for their silence and take them on long trips to South Africa and New Zealand. (The boys were all above the age of 17. As a result, criminal charges weren't pursued by the authorities since the legal age of consent in Georgia is 16.)
While the pastor has denied any wrongdoing, he revealed a rather bizarre relationship with the boys, when he said that he would often encourage them to call him "Daddy."
The accusations stand clearly against the pastor's public persona as he publicly opposes gay rights and also runs a sexual orientation camp aimed at converting homosexuals to heterosexuals.
8

The lawmaker who reneged on paying for sex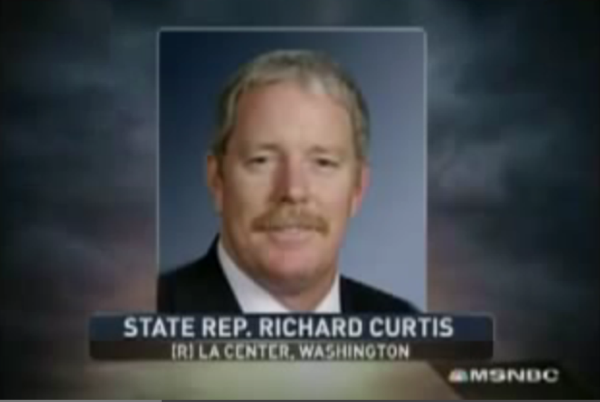 Republican State Legislator Richard Curtis (WA) always opposed legislature that favored gays.
In October 2007, he attended a retreat with fellow GOP lawmakers in Spokane, WA to discuss business. It was here that Rep. Curtis met Cody Castagna, who would soon make him famous for all the wrong reasons.
In a bizarre exchange of events, Curtis dug his own grave when he reported Cody Castagna to the police on extortion charges a few days after the GOP retreat. The investigations that followed revealed that Curtis had met Castagna at an erotic video store and agreed to pay him $1000 for sex at his hotel room. Curtis said had sex with Castagna, but did not offer to pay for it.
Of course, Castagna has a different version of the story.
While under media scrutiny,Curtis decided to resigned. However, he held out until the 2008 elections – when a suitable GOP candidate was found to replace him.
9

The hypocritical lawmaker who lived a closeted lifestyle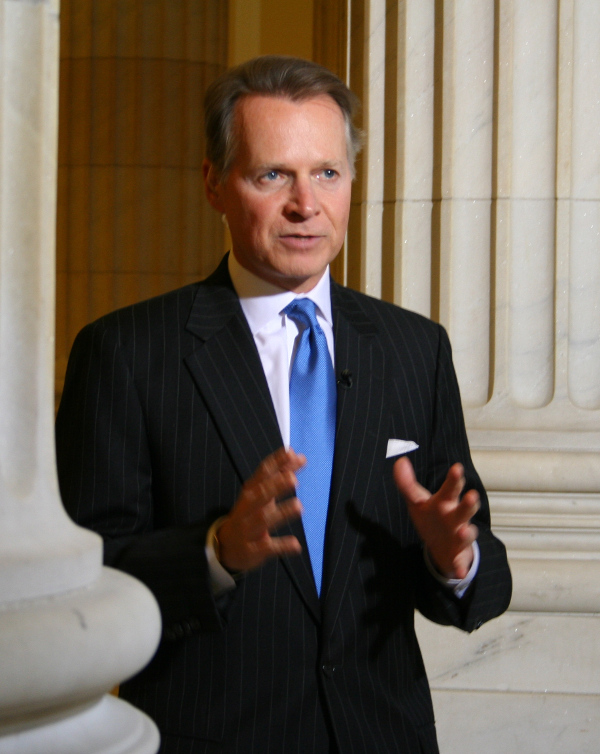 David Dreier is an entrepreneur and a former United States Representative. He made his political debut at the age of 25 in 1978 and had a very successful political career until he retired in 2013.
Throughout his career, Dreier was a strong opponent of pro-gay legislature, but it turns out he was hiding some secrets. It was common knowledge on Capitol Hill that he was romantically involved with his chief of staff, David also lived with him in southern California.
Mike Rogers, former director of the National Gay and Lesbian Task Force, launched a powerful campaign to discredit Dreier that was picked up by the news blog Raw Story, Hustler magazine and a host of other media outlets.
Several people who knew about Dreier's double life came forward to support Mike's story, but Dreier denied all allegations and stuck to his stance anti-gay stance.
10

The U.S. Representative who was exposed by bloggers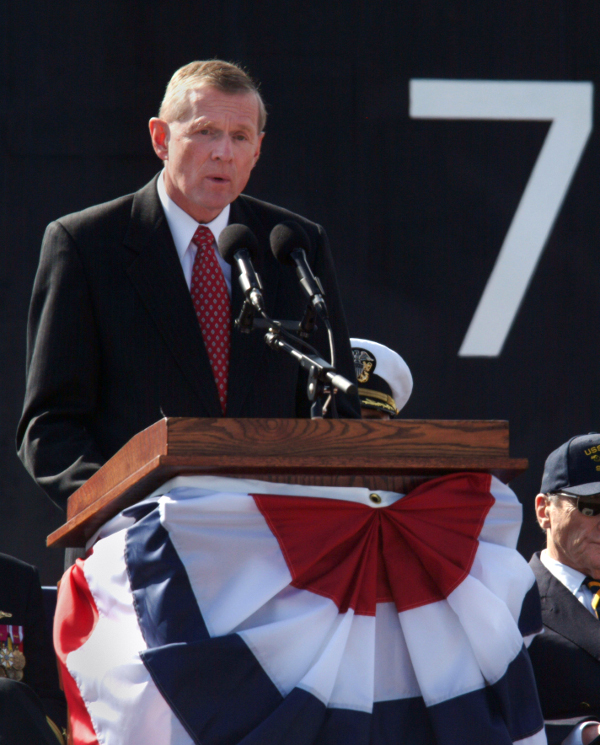 Edward "Ed" Lee Schrock served as a Virginia Senate member until 2001 and a U.S. Representative until 2005.
Schrock announced his retirement in 2005 after Mike Rogers of Blogactive exposed him. Rogers revealed that the Congressman used to meet men via a service called MegaMates/MegaPhoneLine. (MegaMates is an interactive phone service that allows men to place/respond to eachothers ads and meet for a date.)
Schrock was conservative against gay rights, despite the fact that he enjoyed the company of men in his private life.