Check out these 9 amazing time-lapse videos that give credence to the saying, "life goes by in the blink of an eye."
1

Hilarious time-lapse video of restless three-year-old twin boys being put to bed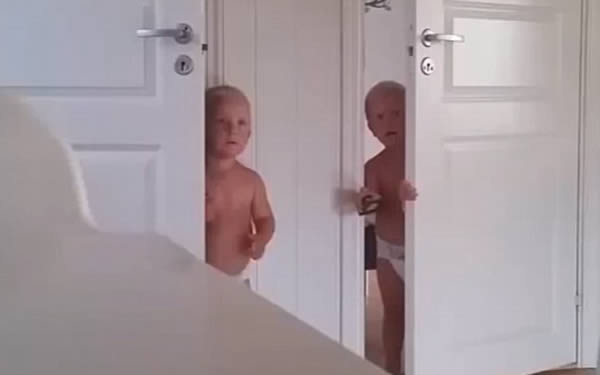 A weary mother of twins shows how bedtime becomes a game of cat and mouse in a comical new time-lapse video. Henriette Jonassen, 21, from Norway, filmed herself trying to get her three-year-old boys, Leon and Nathaniel, to nap in the summer heat, with little success.
Footage captures her putting one child to bed before the other peeps his head out from the door of an adjoining room. Over and over she goes back and forth to tend to each child, with the same sequence repeating.
Ms Jonassen said she's been struggling to get her twins to sleep for a few weeks now due to "extremely hot weather and long, sunny days" and has been experimenting with different techniques.
Usually the boys share a room, but a friend suggested she should try separating them to keep their sleep in check. Pretty certain the method wouldn't work, she decided to film it. The result is hilarious.
2

Amazing photorealistic time-lapse drawing of Robin Williams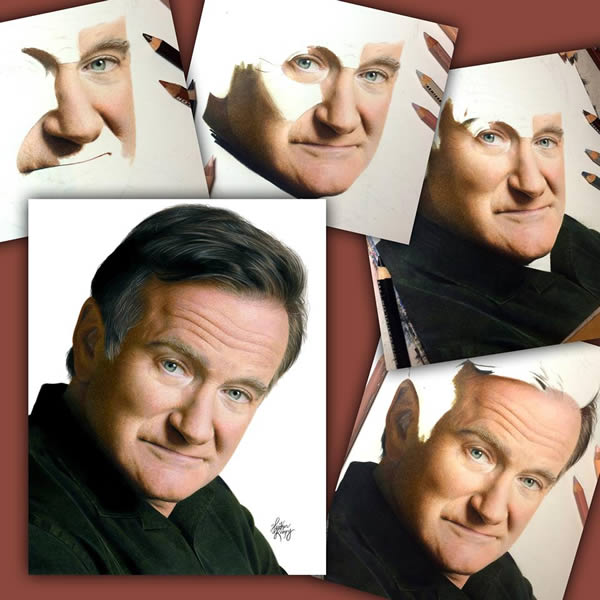 People remember and honor those they admire differently. For talented artist Heather Rooney, she decided to honor the memory of her idol Robin Williams with this photorealistic pencil drawing of the late actor.
It's incredible how much her drawing looks like a real photo of Williams. No wonder this took her around 30 hours to do, the details are astonishing.
3

Breathtaking time-lapse video of Paris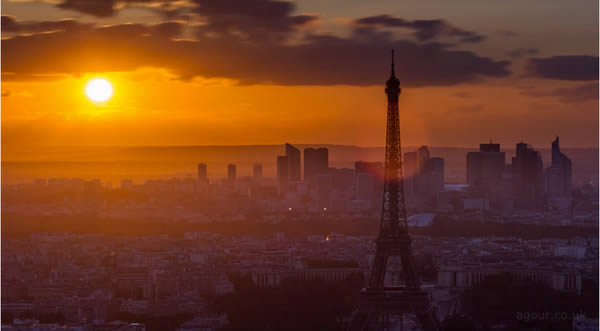 Paul Richardson is a Manchester-based photographer who creates stunning time-lapse videos. In August 2014, he debuted his newest—and perhaps most impressive—video: a tour of Paris.
The video, which was shot over three weeks, features the City of Light's famous landmarks, as well as some dramatic shots of its newer buildings.
4

A time-lapse selfie taken daily over an eight year period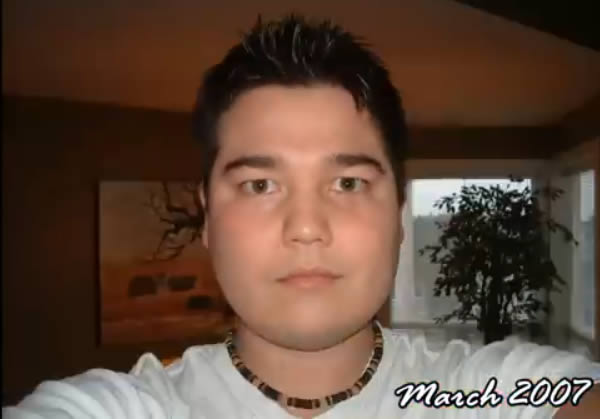 People have created some pretty cool time-lapse selfies over the years, but never has anyone shown more commitment than YouTuber dumo, who spent every day during an 8 year period creating the ultimate stop motion celebration of his face.
He shot 2,900 photos daily from September 2006 to August 2014 with way too few smiles. This guy's giving us a tour of his life and even he's not all that impressed!
5

Time-lapse video of toddler refusing to smash up his birthday treat for photoshoot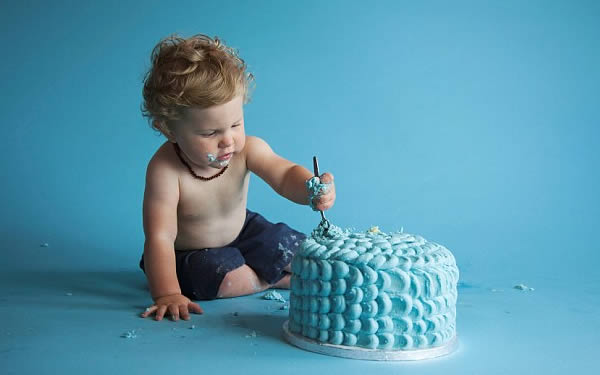 It should have been a piece of cake, but this was the hilarious result when a studio photographer tried to get a toddler to smash a cake to mark his first birthday.
Instead of happily getting messy, little Josh Holford did everything but, and spent an hour crawling around the studio.
Bradley, who runs Blinc Photography in East Grinstead, East Sussex, came up with the idea of shooting children bashing cakes after seeing pictures of messy babies. The photographer – who also works in marketing – has been shooting for the last ten years, but reckons little Josh was his most trying client.
The youngster eventually ended up covered in some of the cake, although he didn't fully demolish it as planned, but Bradley turned the session into a funny time-lapse video which went viral.
6

Amazing time-lapse video of the 49ers Levi's Stadium construction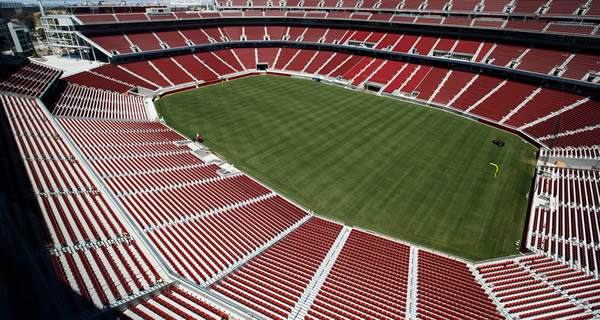 The most high-tech stadium required the most advanced webcam technology to document the two years of construction from groundbreaking through opening day. Three EarthCam megapixel construction cameras, including the GigapixelCam, archived over 200,000 images during the 29 months of construction. This time-lapse movie was produced using many of these HD images as well as some of the 1,250 panoramas that were taken by the robotic webcams.
7

Time-lapse video of Panama Canal Traffic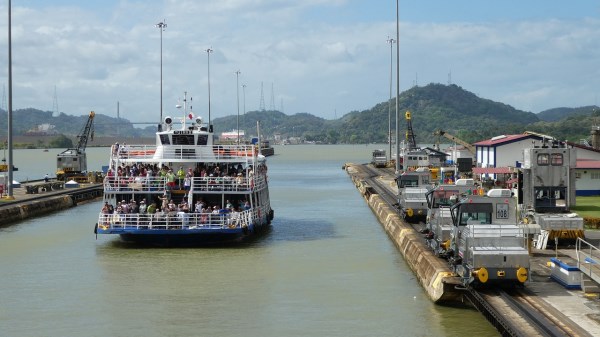 In August 2014, the Panama Canal celebrated its 100th anniversary. By 2005, 5% of the world's seagoing traffic crossed the canal, including 70% of the cargo heading in and out of the United States. It remains, even today, a technological and logistical marvel. This time-lapse video from ZipCams illustrates that by showing a day of traffic (in 2012) through the Miraflores Locks.
8

Daughter aging from 0 to 14 time-lapse video
Dutch filmmaker Frans Hofmeester filmed his daughter Lotte growing up every day from when she was a newborn in 1999 to 14 years old to produce this four-minute time-lapse video. His 2012 video of Lotte from age 0 to 12 in 2:45 minutes has18.1 million views to date.
Hofmeester, who has also produced footage of his son Vince growing up, said he makes these time-lapse videos because it has been a way for him to bond with his children. He used the Saturday morning shoots as an opportunity to ask them how their weeks went and about their likes and dislikes.
9

The beauty of pregnancy summed up in a 6 second time-lapse video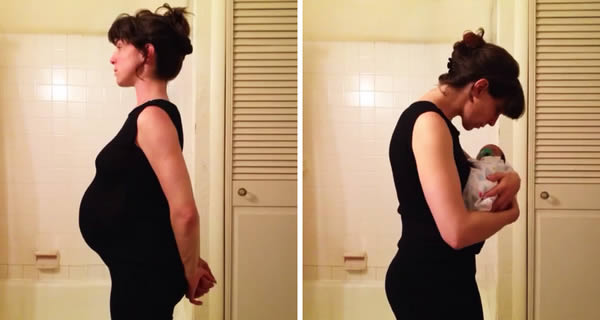 There are nine months, give or take, in a woman's life that go beyond calendar dates. Nine months of performing a miracle with no wizardry.
Video producer Ian Padgham and painter Claire Pasquier documented her entire pregnancy in a perfectly time-lapsed 6 second video. For nine months, Claire was filmed in the same room wearing the same clothes. The only thing that changed was her growing belly which eventually turned into a cute little newborn.
The Vine required about two frames per month. He and Claire would watch it together as the pregnancy progressed.