Unexpected things can happen anytime and anywhere. The concert hall, stadium or club is not immune to strange things happening that aren't part of the show.
45 years ago, Woodstock defined the hippie movement. On the flip side of the coin, many say the Rolling Stones' disastrous concert at Altamont was the final nail on the coffin of the optimism of the 1960s.
Here are ten more unusual things that have happened at concerts that were mostly out of the performers' control.
1

A deranged gunman kills a musician onstage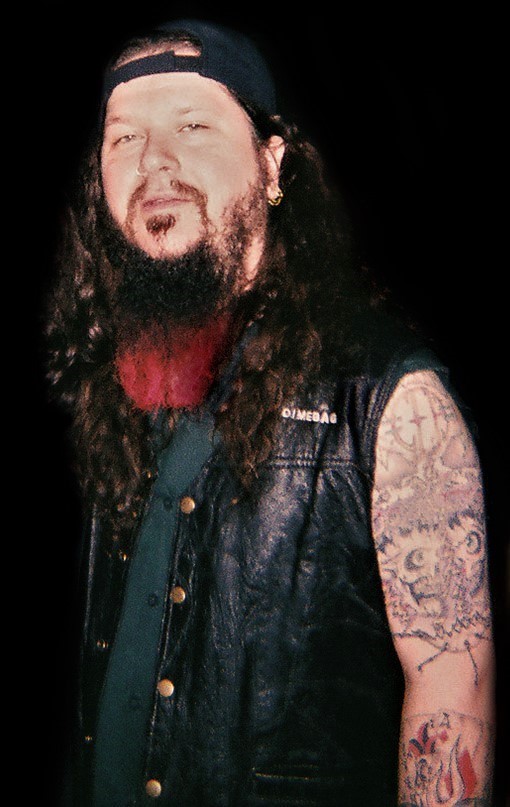 Ask any fan of heavy metal music who the greatest band was to emerge in the early to mid-90s and, chances are, he or she will tell you that band is Pantera.
Pantera's 1992 album, Vulgar Display of Power, put them at the top of the metal scene. However, at the height of their popularity, they began to self-destruct as a result of singer Phil Anselmo's much- publicized drug issues.
After the dissolution of Pantera in 2001, guitarist Dimebag Darrell and drummer Vinnie Paul formed Damageplan. On December 8, 2004, Damageplan were set to do a show at the Allarosa Villa nightclub in a suburb of Columbus, Ohio.
24-year-old deranged fan Nathan Gale was outside of the club waiting for the opening acts to finish. Club manager Rick Cautela thought Gale was "just a crazy fan trying to talk to members of the band," and asked him to leave.
As soon as Damageplan hit the stage, Gale jumped a six-foot-high fence and rushed into the club through a side door.
The disturbed "fan" drew his Baretta 9mm handgun and headed straight for Dimebag, shooting the guitar player in the head. At first, audience members thought it was part of the show. Cautela was tending bar and thought firecrackers had gone off.
A security guard tackled Gale, who continued to shoot into the crowd. One of the opening bands' roadies, Travis Burnett, jumped onstage and tried to disarm the killer, but was also shot in the process.
Gale took a hostage and held a gun to his victim's head as he moved towards the rear of the club. Officer James Niggemeyer emerged from the backstage area, took aim and fired once, killing Gale.
The other victims that lost their lives that day were 23-year-old fan Nathan Bray, Damageplan crew member Jeff "Mayhem" Thompson, 40, and club employee Erin A. Halk, 29.
It was said that Gale was upset about the demise of Pantera.
2

The fire that engulfed a club, killing 100 people during a concert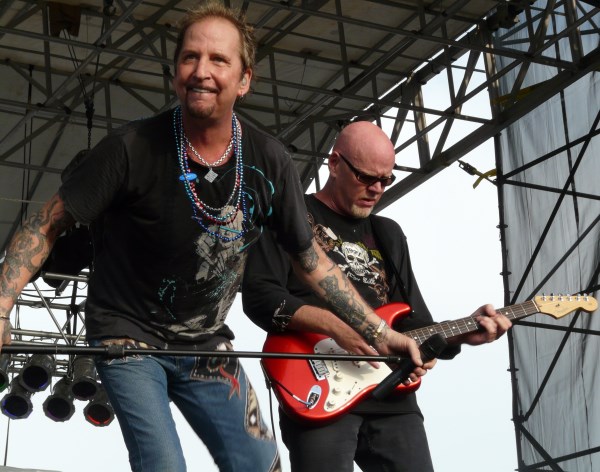 On February 20, 2003, hair metal band Great White was playing Station nightclub in West Warwick, Rhode Island. Just seconds into the band's opening song, "Desert Moon," pyrotechnics set off by tour manager Daniel Biechele ignited the flammable sound insulation in the walls and ceilings surrounding the stage.
Initially, the flames were thought to be part of the act by members of the audience, but as fire quickly reached the ceiling and smoke began to fill the venue, everyone realized this was the real deal. Lead singer Jack Russell uttered into the microphone, "Wow... that's not good." In less than a minute, the entire stage was engulfed in flames, with most of the band members and entourage fleeing for the west exit by the stage.
Although there were four exits in the club, a stampede led to a crush in the narrow hallway leading to the front door, blocking the exit completely and resulting in numerous deaths and injuries among the patrons and staff.
Of the 462 people in attendance, 100 people lost their lives and over 200 were injured. Among those who perished were Great White's lead guitarist Ty Longley and the show's emcee, Mike "The Doctor" Gonsalves. More than one survivor later stated that a bouncer stopped people trying to escape via the stage exit, stating that door was "for the band only."
Biechele pled guilty to involuntary manslaughter and was sentenced to four years in prison for his role in the tragedy.
In February 2013, Russell performed a benefit concert on the 10th anniversary of the tragedy, with all proceeds going to the victim's families.
Footage from the night of the fire (warning: it's pretty intense):
3

An iconic soul singer has a heart attack onstage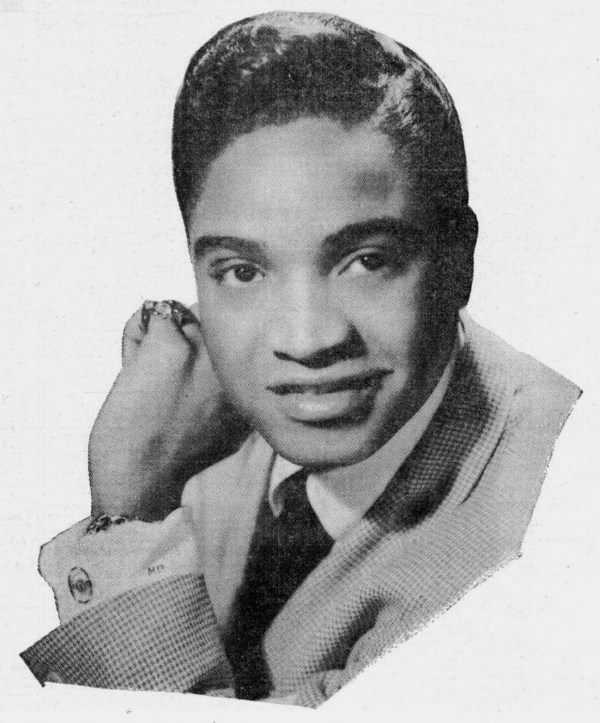 Jackie Wilson was an electrifying performer who had a string of hits in the 1950s and 60s including "Reet Petite," "To Be Loved," "Lonely Teardrops" and the 1967 classic, "(Your Love Keeps Lifting Me) Higher and Higher."
Nobody – and I mean NOBODY – wanted to follow Wilson, a.k.a. "Mr. Excitement," onstage. The Rock 'n' Roll Hall of Famer put everything into his shows –  splits, jumps and even vocal acrobatics. His stage antics influenced everyone from Elvis Presley to Michael Jackson and Prince.
On September 29, 1975, while performing "Lonely Teardrops" as part of Dick Clark's Oldies Show, Wilson collapsed onstage at a New Jersey nightclub. Although it was later determined he suffered a heart attack, there were some reports that the singer suffered a stroke. Regardless, Mr. Wilson went into a coma from which he never recovered.
By 1977, the ailing singer was living in a retirement community in New Jersey and needed constant care. Dick Clark paid the majority of his medical expenses.
On January 21, 1984, Jackie Wilson died at a hospital in New Jersey after spending eight years in a coma. He was 49 years old.
4

One of rock 'n' roll's all-time greats suffers an eye injury and heart attack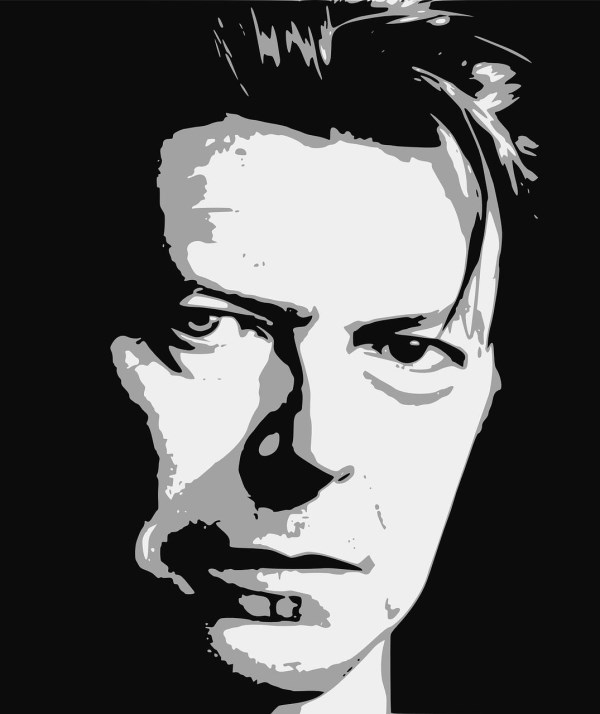 David Bowie is a rock 'n' roll legend. Throughout his 50-year career, the singer/songwriter/musician has practically seen it all. Well, almost all.
On June 18, 2004, Bowie, then 57, was performing at the Norwegian Wood Festival in Oslo when out from the crowd flew a lollipop, hitting the Thin White Duke in the eye with the stick lodging itself in between his eyeball and eye socket.
Bowie swore at the unknown confectionary culprit lost in the crowd of 7,500 and stated that he had only one good eye as the other eye had been damaged in a childhood fight (giving him his unique, different colored eyes).
"Lucky you hit the bad one," Bowie said, demanding to know who threw the lollipop to no avail.
Faster you can say "Wham, bam, thank you, ma'am," Bowie said he was going to "punish" the crowd by making the concert extra long.
Although he wasn't seriously injured during the concert, a week later while performing at the Hurricane Festival in Scheeßel, Germany, Bowie felt unwell and at first thought he had pulled a muscle or suffered a pinched nerve. He cut the concert short and shortly thereafter, suffered a heart attack backstage. He was rushed to a Hamburg hospital where doctors performed an emergency angioplasty.
David Bowie cancelled the remaining dates of the tour has not done another to date. After almost a decade of being a relative recluse, Bowie released the critically acclaimed album, The Next Day in 2013.
5

Want to get pierced at a concert? Come see this band!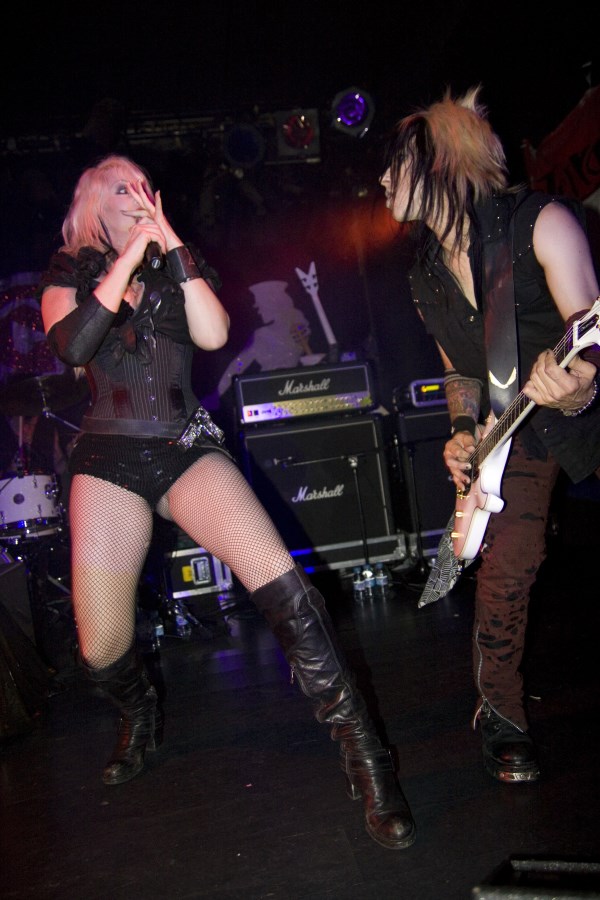 When most bands get requests from members of their audience, it will be for a song. Not so for the Genitorturers. This industrial-alternative band from Tampa, Florida is infamous for their S&M/bondage antics and is popular among those in the fetish community.
With lead singer Gen (who is also a real life dominatrix) at the helm, the band's live shows have included a variety of kinky activities such as whippings, spankings and – if you want the ultimate show souvenir –piercings.
The term "genitorture" refers to sadomasochistic acts performed on a person's genitals and the band stays true to their name. Volunteers are called to the stage to get practically any part of their body pierced, from nose to nipple.
Gen gives herself "play piercings" while performing, although her piercings are designed to heal quickly.
Critics call them "shock" rock, but their label head insists they aren't: "This is real, not an act. This is their lifestyle, not a calculated act to garner attention."
Regardless, nothing could shock Gen much with her day job – working in a transplant organ clinic. Her duties? Removing eyes from dead bodies to be transplanted!
Warning - NSFW:

6

Drummer passes out onstage and a fan takes over to finish the show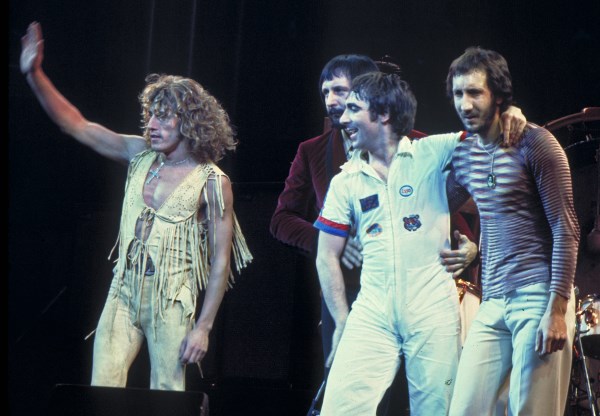 In November 1973, the Who were riding high on the success of their rock opera masterpiece, Quadrophenia. Unfortunately, the band's tour in support of the album proved disastrous. Due to extensive use of synthesizers and sound effects on the record, the Who employed backing tracks on tape to play along with them as they performed live. Malfunctioning tapes plagued the initial performances of the tour.
However, the low point of the tour occurred on the very first night when the Who played San Francisco's Cow Palace.
Perhaps opening night nerves got to drummer Keith Moon, causing him to vomit before the show. In true Moon the Loon fashion, he took what were rumored to be elephant tranquilizers to calm down. (In actuality, the infamous drummer known for his wild antics took PCP.)
As the show progressed, Keith's drumming became sloppy and slowed down. Halfway through the classic anthem "Won't Get Fooled Again," Moon slumped over on his drums and passed out cold. He was temporarily revived, but passed out again and was carried backstage, completely down for the count for the rest of the evening.
However, the show must go on! When guitarist and songwriter Pete Townshend asked the crowd, "Can anybody play the drums?" 19-year-old fan Scot Halpin took to the stage and proceeded to play drums with the legendary band for the rest of the show. Band members Townshend, Roger Daltrey and John Entwhistle gave the lucky fan a concert tour jacket as a keepsake.
The jacket was later stolen.
7

Grateful Dead fans hit by lightning before show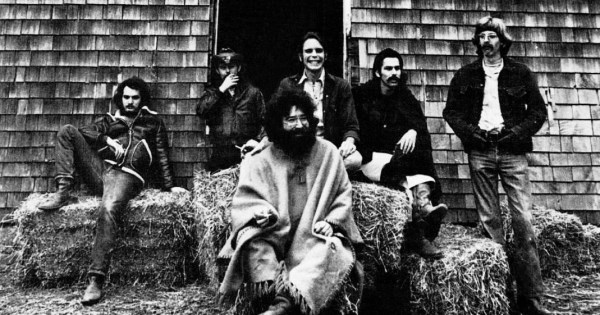 "What a long strange trip it's been" for the Grateful Dead.
Formed in 1965 amid the counterculture movement of the turbulent decade, the Grateful Dead became an institution on the concert scene in the years that followed. Deadheads (fans and followers of the band) treated the concerts as a lifestyle, traveling from town to town and show to show, meeting and interacting with other Deadheads.
Thirty years into their career and on what ultimately was their final tour before singer/guitarist Jerry Garcia's untimely death, the band was playing a series of shows with another music icon, Bob Dylan.
Just before they were due to hit the stage at RFK Stadium in Washington D.C. on June 25, 1995, three Deadheads were huddled under a tree, seeking shelter from an oncoming thunderstorm. At approximately 3:00pm, all three fans – Kristin Daniel, Kira Lee and John Pongel – were struck by lightning.
According to the Grateful Dead message board Captain Trips 420, Daniel was in a coma for a while, but all three have since made a full recovery.
8

The R&B titan paralyzed by faulty stage equipment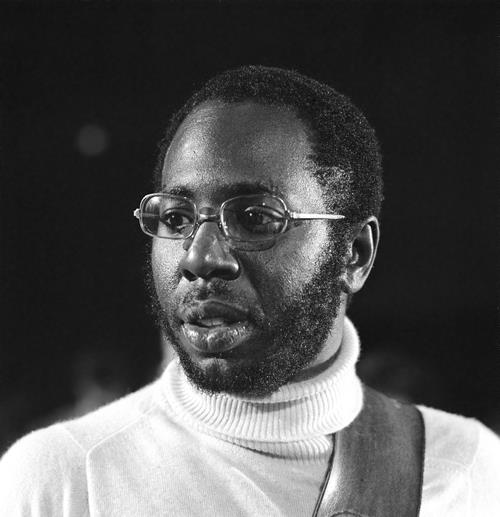 Soul/funk pioneer Curtis Mayfield was one of the preeminent architects of socially-conscious African American music.
By 1972, Mayfield's solo career hit its commercial and critical peak with the iconic soundtrack to the blacksploitation film, Super Fly.
Mayfield remained active throughout the next few decades, but his world literally fell apart on August 13, 1990 when a strong gust of wind caused stage lighting to fall on him during an outdoor concert in Brooklyn, NY, paralyzing him from the neck down.
Although Mayfield became a quadriplegic, he released the album New World Order in 1997, despite no longer being able to play the guitar.
Mayfield died in 1999 due to complications from diabetes.
9

Heavy smoking, stress and extreme heat are factors in singer's onstage death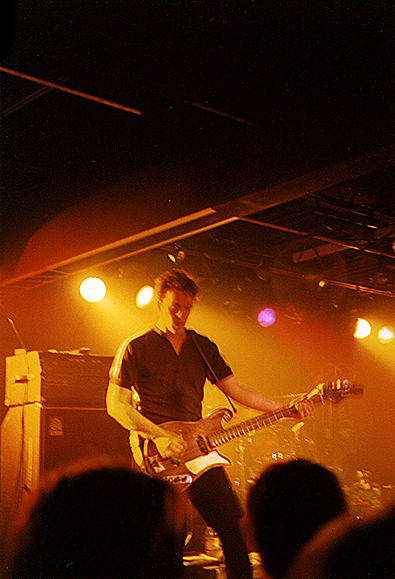 Morphine was an American alternative rock band that was led by bassist/vocalist Mark Sandman. Known for his rich, baritone voice and two-string bass, Sandman and Morphine released five albums and became critical darlings on the alternative rock scene of the 1990s.
On July 3, 1999, at the Giardini del Principe in Palestrina, Latium, Italy, Sandman died of a massive heart attack while onstage. Many things are thought to have contributed to his death including cigarettes, stress and a temperature of over 100 degrees Fahrenheit. According to the American Heart Association, "adrenaline released during intense physical or athletic activity often acts as a trigger" for sudden cardiac arrest.
Sandman was 46 years old when he died.
10

Beyoncé and Jay-Z get the finger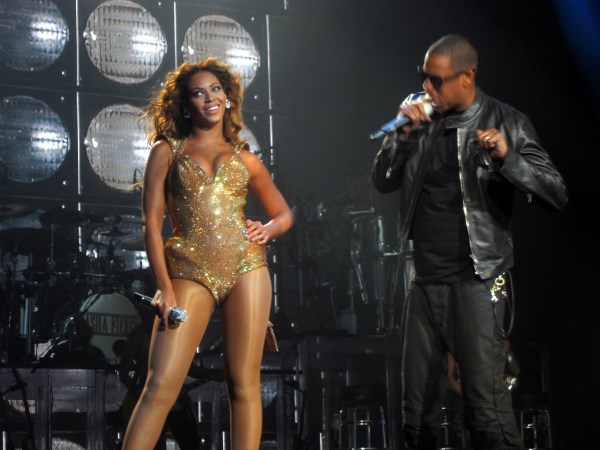 I've heard of giving the finger at concerts, but a scuffle at a recent concert by Beyoncé and Jay-Z takes that idea to a whole new level!
At the powerhouse duo's concert at the Rose Bowl in Pasadena, California on August 2, 2014, police reported 25-year-old Roberto Alcaraz Garnica of San Diego groped a woman at the stadium. The woman's boyfriend got into an altercation with Garnica and he bit off a chunk of the boyfriend's finger. The man was taken to the hospital while the finger biter was taken into custody and booked on a charge of mayhem.
Perhaps Garnica was a little too "Drunk In Love."