A family annihilator can be anyone in the family who murders most, if not all, members of their immediate family. Mass murders are tragic crimes to begin with, but when a person wipes out their entire family it can be utterly devastating. These fiendish crimes are carried out by a diverse group of people who range from evil to sick. As this list will explore, the murders are carried out with various motives. This is a list of the most brutal and heinous murderers who massacred their whole families.
1

Steven Sueppel
In Iowa City, Iowa, former bank executive Steven Sueppel was charged with embezzling over $500,000 from his bank. He pleaded not guilty and was out on bail when sometime during the night of March 23 and the morning of March 24, 2009 Sueppel decided that this was the end of the line for his family.
First, he beat his 42-year-old wife Sheryl to death with a baseball bat. He took his four adopted children – Ethan, 10, Seth, 8, Mira, 6, and 3-year-old Eleanor – to the garage and tried to poison them with carbon monoxide. When that didn't work, he beat them to death the same way as their mother.
Sueppel drove to a nearby park and unsuccessfully tried to kill himself. He then called 9-1-1 directing police to go to his address, but instead of turning himself in peacefully, he then drove his car into a concrete pillar on Interstate 80 and died.
2

Bruce Blackman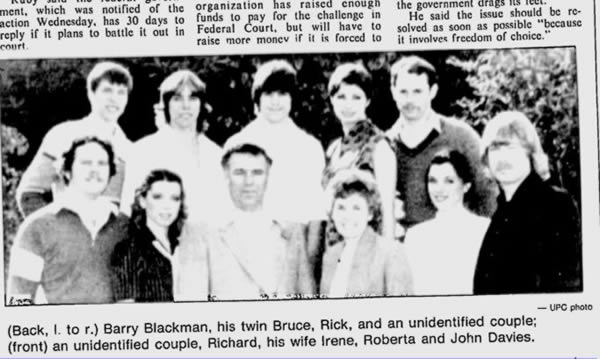 In late 1982, 22-year-old Bruce Blackman had just quit his job as a part-time garbage man and was taking a course in order to become a millwright. However, his roommate started noticing his strange behavior. Blackman said he was getting messages from the Bible, and he was convinced the world was ending.
In the early morning hours of January 18, 1983, Blackman went to his parent's house in Port Coquitlam, British Columbia. Once there, he shot his parents, his 16-year-old brother, his 25 and 28-year-old sisters and his brother-in-law. His elder sisters didn't live in the home but were called there to discuss some unknown problem – six of the seven people were dressed in their day clothes despite it being before dawn. (Blackman had another brother and sister, but they lived in other cities and were luckily spared from the massacre.)
Blackman was arrested and eventually found not guilty by reason of insanity. He was released from a psychiatric hospital in 1995 with a clean record and a new identity.
3

James Dunham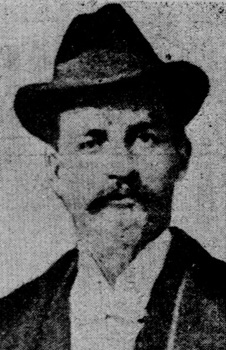 In 1895, day laborer James Dunham married the aristocratic Hattie Wells. They moved into Hattie's stepfather's house and she quickly got pregnant. On May 6, 1896 she gave birth to a son.
By all accounts, Dunham was a horrible husband and father. He had a terrible relationship with his in-laws and even threatened to sue them. In reality, however, he had different plans for them.
On the night of May 26, 1896, Dunham entered the house late at night with an ax. He got into an argument with his wife, which got the maid out of bed to investigate. When she did, Dunham killed her with an ax and then broke his wife's neck with his bare hands. His mother-in-law came to investigate as well, and she was also dispensed with the ax.
While waiting for the men of the house to come home, Dunham gathered up all his things, including the photos he was in. When Hattie's brother and stepfather arrived, Dunham shot them. He searched for another servant that was staying at the house, but couldn't find him and fled the scene. The missing servant and Dunham's three-week-old son were the only survivors.
Dunham then fled into the night and was never seen again.
4

Jose Antonio Suarez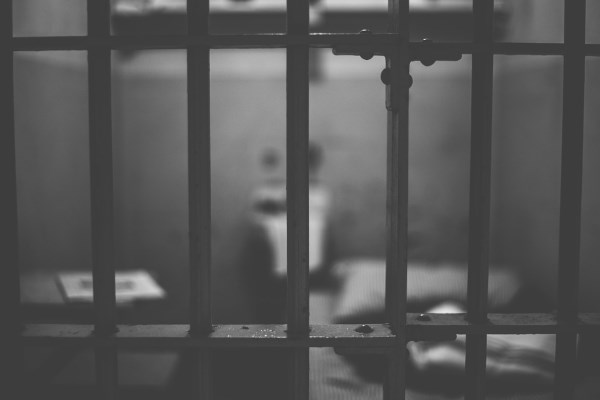 On April 23, 1966, a New York City superintendent came across a grisly scene after entering an apartment in one of his buildings. There he found Maria Rivera Torres and her five children, who ranged in age from 11 months to 5-years-old stabbed to death.
The police located the only family member who was still alive – the father of four of the five children –  22-year-old laundry worker Jose Antonio Suarez. At first he claimed to have no knowledge of the murders and was set free, but he was picked up again and eventually confessed to the murders.
In total, Suarez spent 49 days in prison for the crime. He was released when the New York Supreme Court ruled his confession was not admissible because he was not advised of his constitutional rights when he was being arrested. Since the confession was the only piece of evidence connecting him to the crime, the DA did not have enough evidence to re-try the case so he was released and never charged with the massacre.
5

Christian Longo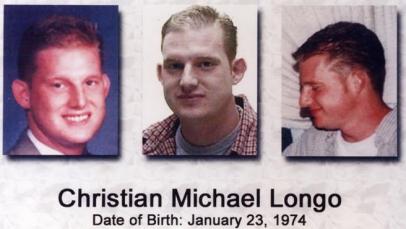 When Christian Longo met his wife, Mary Jane, it was the ideal Jehovah Witness love story. They met in the church and Christian eventually began to proselytize door-to-door with Mary Jane. They got engaged, but before they could get married, Christian was caught stealing from his employer, and they were not allowed to marry within the Kingdom Hall. Instead, a minister married them in a gymnasium in March 1993.
In 1997, they had their first child, Zachary, followed by Sadie in 1998 and Madison in 1999. Mary Jane quit her job and started the life she always dreamt of – being a full time mother and wife.
Christian seemed to want the best for his family, but instead of working hard for it, he started forging checks and stole a minivan. He also ran up debts under a false name and started selling stolen construction equipment. He was eventually arrested and thrown out of the Jehovah's Witnesses.
While on probation, Longo liquidated his assets and fled with his family. However, because of his extravagant spending while on the lam, the family found themselves broke, and Longo took a job at a Starbucks in Newport, Oregon. Once again, he found himself living beyond his means – he rented a luxury condo for $1200 a month, which was exactly how much he made at Starbucks.
On December 19, 2001, 5-year-old Zachary's body washed up on the shores of Yaquina Bay. A short time later, 3-year-old Sadie was found dead; both children drowned. The bodies of 24-year-old Mary Jane and 2-year-old Madison were also found in suitcases in the same bay. Mary Jane had been beaten, and mother and son had been strangled to death. On the day the last bodies were found, Longo boarded a plane going from San Francisco to Cancun, Mexico.
Longo was placed on the FBI's 10 Most- Wanted list and featured on America's Most Wanted and was recognized by a woman who stayed at the same hostel as him. He was arrested a short time later and extradited to the United States.
Longo pled guilty to the murders of his wife and his 2-year-old daughter, but not guilty to murdering the other two children.
If murdering his family in cold blood wasn't bad enough, his defense strategy was exceptionally heinous. During the trial and in front of Mary Jane's family, Longo claimed that she killed the two oldest children by throwing them over the bridge and was trying to strangle their youngest. He stopped her and killed her in a fit of rage. He then was forced to kill Madison because he thought she would have been permanently scarred, both physically and mentally, from the horrific event. The jury didn't believe his story, and he was convicted of the first-degree murder of both Zachary and Sadie.
Longo was condemned to die by lethal injection. As a way to get back in the spotlight, he started a campaign to allow his organs to be donated once he is executed.
6

Marcus Wesson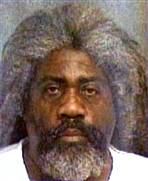 On March 12, 2004 in Fresno, California, Marcus Wesson was involved in a police standoff in his home over a child custody issue. He was accused of having incestuous relationships with his underage daughters and nieces that produced children. His family of 20 had been often called "cult-like."
There are conflicting stories in regards to the standoff with Wesson. Wesson was cooperating with police during the standoff and was able to re-enter his house. The police say there was no noise when he re-entered the house while other witnesses said they heard gunshots.
When police entered the house, they found nine dead bodies; all members of Wesson's family. One of the victims was 25-years-old, another one was 17-years-old and the other seven victims were all under the age of 9. They were all shot, and the bodies were entangled on the ground. Strangely, there were ten antique coffins that lined the room. Wesson was arrested after police entered the house.
Wesson accused his 25-year-old daughter Sebhrenah of committing the murders before turning the gun on herself. He was found guilty on nine counts of first-degree murder and 14 counts of sexual assault.
Wesson was sentenced to death on June 27, 2005 and is currently being held in San Quentin Prison.
7

Mark Orrin Barton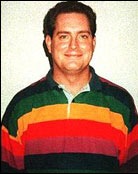 In 1993, Mark Barton was having an extramarital affair with Leigh Ann Vandiver. On September 5, of that year, Barton's wife, 36-year-old Debra Spivy, and her mother, 59-year-old Eloise were found bludgeoned to death in a camper van in Cedar Bluff, Alabama.
Barton was the prime suspect but was never charged due to lack of evidence. In 1995, he married Leigh Ann.
His wife's insurance paid out, but Barton lost $105,000 in two months from day trading and found himself in serious debt. On July 27, 1999 in Barton beat 27-year-old Leigh Ann to death with a hammer before doing the same to his two children; Matthew,11, and Mychelle,8.
The next day, Barton went to his office, Momentum Securities in Atlanta, and while waiting to see the manager, he made small talk with his co-workers before pulling out two guns and saying,"It's a bad trading day, and it's about to get worse." Barton opened fire, killing four people.
Survivors fled the scene and called police, but Barton made it past their barricades to the building across the road where he also did some day trading. He was welcomed in and taken to the manager's office before he again opened fire and murdered five people.
Altogether, he managed to kill 12 people – including his family – and injured 13 more.
Barton, who astonishingly got away from the police again, threatening a teenage girl at a mall a few hours later. She escaped and called the police. Barton fled in his van, and as police surrounded him, he turned his gun on himself.
Barton made it a point to deny until the end that he did not kill his first wife and mother-in-law, despite using the same methods to murder his second wife and his children.
8

James Ruppert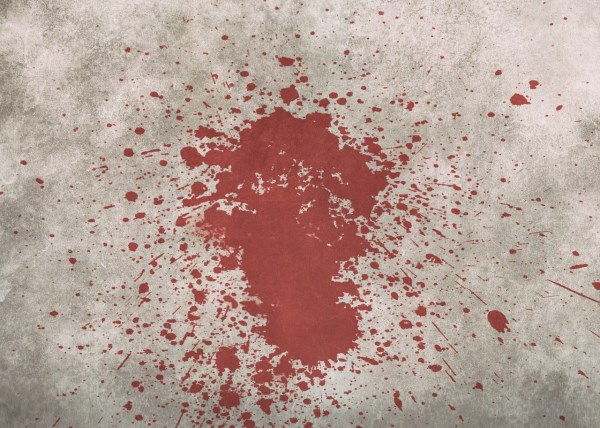 41-year-old James Ruppert was the complete opposite of his older brother Leonard II. James Ruppert was unemployed, had a drinking problem and lived with his mother. In contrast, Leonard worked at General Motors and was happily married to James' ex-girlfriend. They had eight children together.
On Easter Sunday, 1975, James' mother, Charity Ruppert, was having an Easter Egg hunt for her grandchildren at her home in Hamilton, Ohio. James was hungover and got out of bed at 4:00 in the afternoon. He armed himself with three handguns and a rifle and went into the kitchen where his mother, sister-in-law Alma, and Leonard were preparing dinner.
Once in the kitchen, James shot Leonard before turning the gun on Alma and his mother. He then went through the house and shot each of his nieces and nephews, who ranged in age from 4-17. James apparently shot the children once to maim them before shooting them in the head to finish them off. The whole massacre lasted five minutes.
He waited three hours before phoning the police and surrendered peacefully. He was found guilty of the murders of his brother and mother and was given two consecutive life sentences. He was found not guilty by reason of insanity for the other nine murders.
He is currently serving his sentences in the Allen Correctional Institution in Lima, Ohio.
9

Ronald Gene Simmons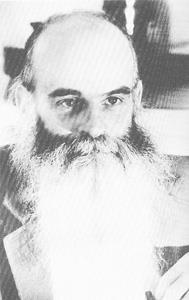 On December 22, 1987, 47-year-old Ronald Gene Simmons began a rampage in Dover, Arkansas that would claim the lives of 16 people, including 14 members of his family.
First he killed his son, Gene, and his wife, Rebecca, by shooting them. He then strangled his 3-year-old granddaughter Barbara.
Simmons told the rest of his family that he had gifts for them and wanted to give them to everyone separately. This way he was able to get his four remaining children – Loretta, Marianne, Eddy and Becky – alone. He drowned them by holding their heads under water in a rain barrel outside the house. Simmons hid all the bodies in a cesspit (sewage hole) that he previously forced his children to dig.
On December 26, the rest of his family arrived for a Christmas visit. He shot and killed his son Billy and wife Renata before strangling their son, Trae. The next family member to visit was Simmons' daughter Sheila, who he had sexually abused. Sheila and her husband Dennis McNulty were then both shot dead. Simmons then proceeded to strangle 7-year-old Sylvia Gail, who was a product of an incestuous relationship between himself and Sheila.
Finally, he drowned his 21-month-old grandson, Michael. He lined up all the bodies in the lounge of the house then went to a bar and drank.
The next day, he sat at home with the deceased and drank beer while watching TV. On December 28, Simmons drove to a Russellville law office where he killed Kathy Kendrick, a woman he had been rejected by. He then drove to an oil company where he killed an employee named J.D. Chaffin and injured the owner.
Simmons drove to a convenience store where he used to work, injuring two more people before making one more stop at a freight company where he injured another woman. At the end of his rampage, he calmly talked to a secretary while waiting for the police to arrive. Simmons surrendered peacefully.
He was sentenced to death and refused to appeal the sentence. He was executed by lethal injection on June 25, 1990 at the age of 49.
10

Ronald "Butch" DeFeo, Jr.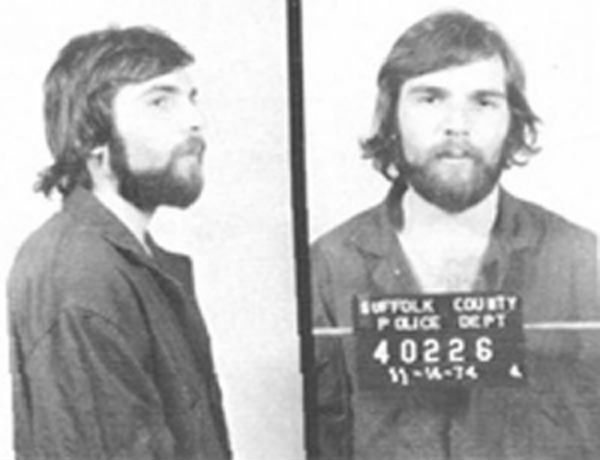 Ronald "Butch" DeFeo, Jr., 23, was known to have a violent temper and a volatile relationship with his father.
The DeFeos sent Butch to a psychiatrist, but he stopped going. They tried to appease their son by giving him expensive gifts like a speedboat and a car. Butch was even set up with a job at the family's car dealership, in which he was put in charge of making bank deposits of $20,000 every week.
Shortly before the family murders, he and a friend staged a robbery stealing $20,000. Although he was never charged, he was suspected in the robbery by both the police and his family.
At 3:00 am on November 13, 1974, Butch grabbed a rifle and shot his parents, Ronald and Louise, twice. He then killed each of his siblings with a single gunshot. Dawn was 18, Allison,14, Marc,12, and John Matthew, 9.
Butch showered and went to work, acting as if nothing had happened. Afterward, he went to a nearby bar and told patrons that his parents had been shot. A group of people from the bar went to the house and found the bodies of the DeFeo family. Butch was interviewed by the police, and he blamed the murders on a mob hit man, but his story fell apart and he confessed to the crime.
On November 21, 1975 he was sentenced to six concurrent sentences of 25 years to life. The DeFeos lived at the now infamous house at 112 Ocean Avenue in Amityville, New York, which is the location of the novel and the film, The Amityville Horror, where the DeFeo massacre plays a large part in the story of the haunting.