Summertime is leisure time. From gardening to hitting the beach, check out these 10 tales of everyday summer activities that have an unusual twist.
1

The world's most dangerous amusement park reopens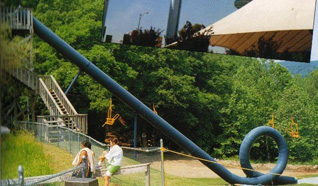 The Cannonball Loop – so hazardous it was open for only one month in 1985.
Action Park in Vernon, NJ is back after an almost 20 year hiatus and is hoping to live down it's reputation as the world's most dangerous amusement park.
The park was first open between 1978-1996 and quickly gained a reputation as "Traction Park" or "Class Action Park" due to the sheer number of injuries over that period. There were 110 reported injuries in just one year, including 45 head injuries and 10 fractures, even though it was fined just once between 1979 and 1986 for not following procedure. Six people also died at Action Park – three in the wave pool alone.
While the park's owners enjoy the "anything goes" reputation, they have now made the safety of the park's patrons their number one priority. Action Park reopened in June 2014.
Check out the mini-doc on The Most Insane Amusement Park Ever:
2

A rare lightning strike kills 1 and injures 13 on Venice Beach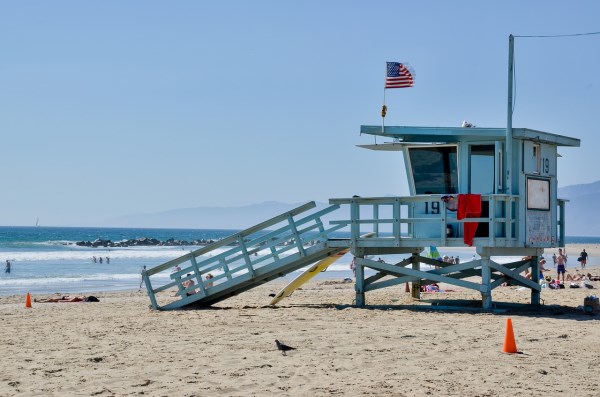 A freak lightening storm hit the Los Angeles area in July 2014, killing one man and injuring 13.
When a thunderstorm storm rolled in, skies darkened quickly and lightning strikes hit near the water's edge along the popular boardwalk and pier.
Two teen witness say they were in the ocean when they heard a vast explosion and the water stared churning. They ran out just in time to see a lifeless man on the shore break.
Nick Fagnano, 21, died at the scene.
A 57-year-old man on a golf course on nearby Santa Catalina island was also struck earlier in the day, but survived.
Lightening strikes in the Southern California area are exceptionally rare – the odds of being hit are 1 in 7.5 million in California compared to 1 in 600,000 in Florida. Experts say the storm materialized over the beach so rapidly and was so isolated that there was no way to predict it.
3

The summer song of the lonely toadfish keeps residents of a small town awake
Residents of the Monterey Bay, California area have called the hum keeping them up at night "odd" and "disturbing," but until now had no idea what it was.
According to the Monterey Bay Aquarium, the low humming is, in fact, the mating call of the plainfin midshipman, or toadfish.
The toadfish mates from May to September and produces the humming sound to attract passing females by pressing its muscles against its bladder, at about 6,000 times a minute. The hum can last for up to an hour at a time.
For an example of the hum, which pretty much sounds like a cell phone on vibrate, check out the video below:
4

A disabled dog loses at the Wiener Dog Races, but wins hearts online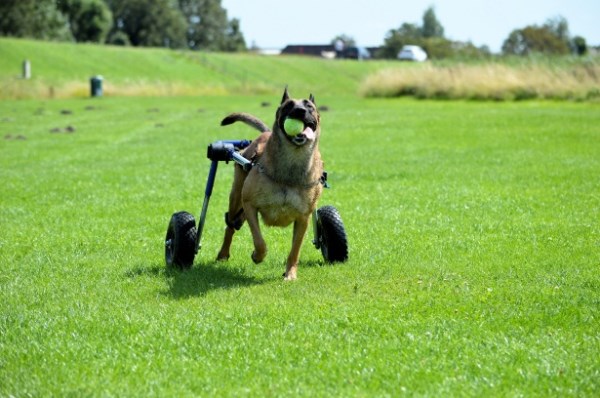 It wasn't as much about winning or losing as much it was about playing the game for paraplegic dachshund Anderson Pooper, who won hearts around the world after a video surfaced on YouTube of her participation in the Wiener Dog Races in Seattle.
Dave and Brenda Sizer are proud parents of 7-year-old Pooper, who injured her spine in an accident. They adopted her from rescue group Animals With Disabilities four years ago.
Regardless of her limitations, she ran the course of the race, even beating other dogs that veered off track. "She loves running. Any chance she gets she's all in for it," Dave Sizer said.
5

Beach thievery goes viral
A video of two women stealing beach gear has gone viral since the owner of the goods posted it on YouTube in July 2014.
The unidentified thieves were caught in the act at New Smyrna Beach in Florida on July 4th weekend. The victim, also unidentified, explained that he was returning to the site after putting his kids down for a nap and happened upon the women pulling down his beach canopy and also taking chairs, boogie boards and even the kids' toys.
When confronted, the women pretended they owned the stuff, until they realized he was the owner. They became belligerent and threatening. When he called 911, they ran off.
The man decided not to file charges, but the terrible twosome will live forever in internet infamy.
6

Summer spawns a sex on the beach arrest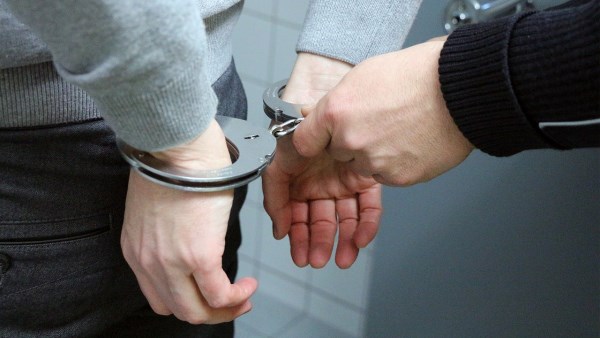 It doesn't look as dramatic or romantic as it does in movies and, chances are, if the beach is crowded it will lead to arrest. But every summer, somebody somewhere will have sex on the beach in full view of other patrons.
Jose "Benny" Caballero, 39, and Elissa Alvarez, 20, of Bradenton Beach, Florida face charges of lewd and lascivious behavior, after upset beach-goers reported their activities to police. The couple carried on for 25 minutes in front of families and children, before taking a dip and falling asleep. Once they were awake, they went at it again. One irate grandmother decided to record the loving moments to her cell phone while another parent called police.
Caballero and Alvarez were arrested and were each released on $7,500 bond.
7

Summer mystery surrounds pink flamingos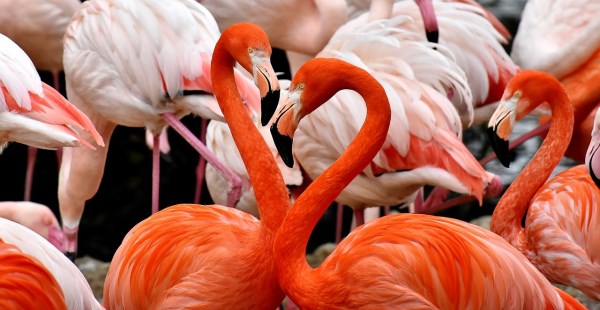 Someone is flamingo bombing the neighborhood of Richmond Heights, Missouri.
The pranks began when a couple who actually own the tacky yard ornament moved into Richmond Heights. Soon, flamingos started appearing everywhere in neighboring yards.
No one has yet copped to the flourish of free flamingos.
8

An inexperienced diver attempts a high dive and fails
Kids, never hesitate on a diving board. What can happen can be extremely disastrous.
Check out this video of a woman who can't commit. She makes the decision to jump, then tries to stop herself by catching the safety rail, only to plummet and hit the diving board below. Luckily, she escaped with nothing but an injured finger and bruised ego.
9

A 17-story waterslide opens in Kansas City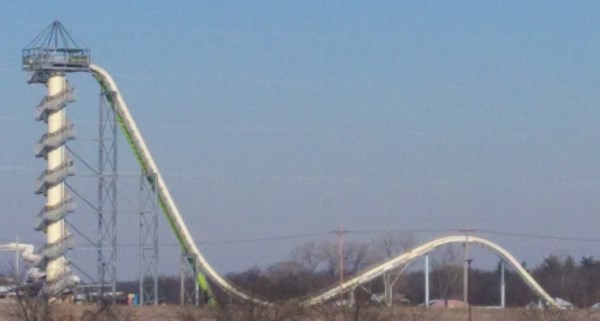 The world's tallest water slide is now located in Kansas City at Schlitterbahn Water Park. Called the Verrückt, German for "insane," the 17-story water park ride clocks in at a speed of up to 65 mph during the first 50 foot drop.
Netting was added around the slide after sandbags and a raft were launched into the air during ride testing. (Nice to know park patrons are now protected.)
Checkout the harrowing ride below:
10

Crazy rhubarb lady rips off neighbor's rhubarb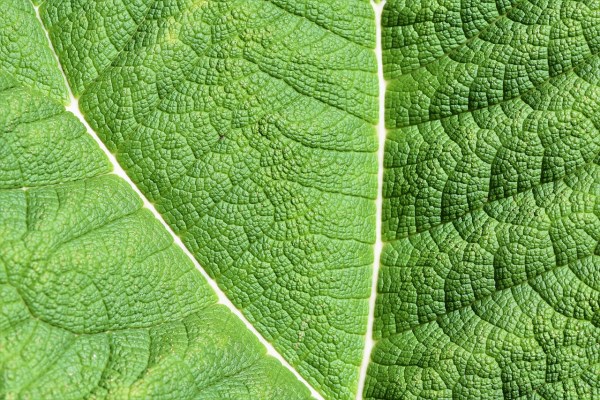 Ah, the sounds of summer – crickets, kids playing at the beach, fireworks and a crazy woman screaming an endless stream of profanities over rhubarb.
No one gets between this Iowa woman and what she deems to be free rhubarb after a homeowner catches her removing the vegetable from a patch right outside the fence. ("This is g**damn alley property, bitch!")
This apparently this isn't the first time she was caught stealing rhubarb and the confrontation is so entertaining, we hope it won't be the last (sorry, rhubarb patch owners).
The video of the rhubarb lady went viral in 2013 and spawned everything from talk show parodies to t-shirts.