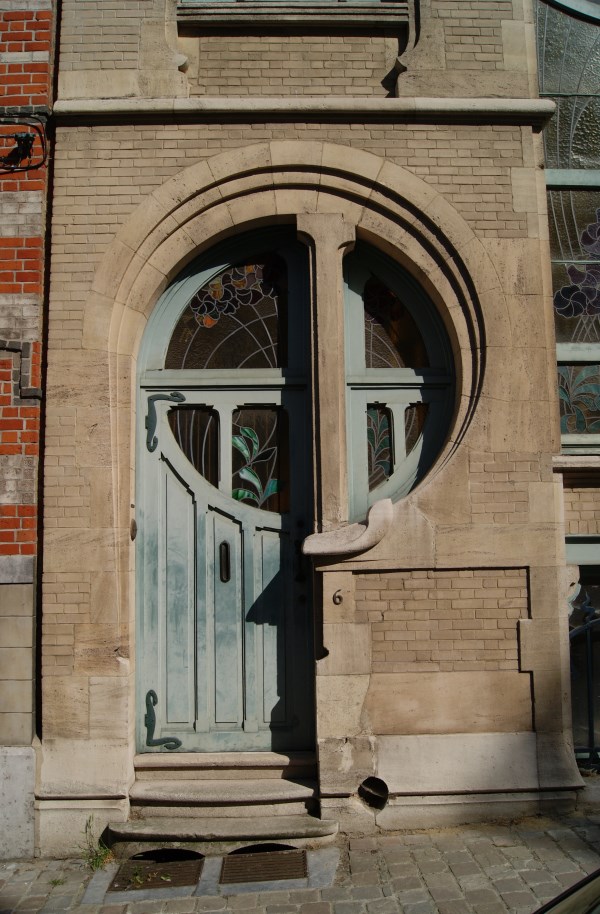 Door at 6 Rue du Lac, Brussels.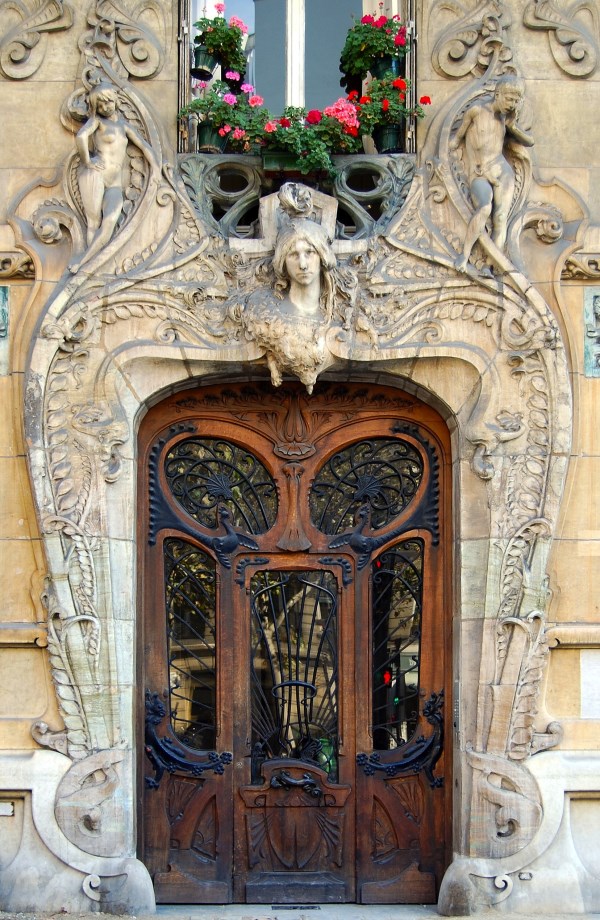 Amazing door in the 7th arrondissement of Paris at 29 Avenue a few steps from the Eiffel Tower.
Dozza (Bologna - Italy) by Francesca Birini.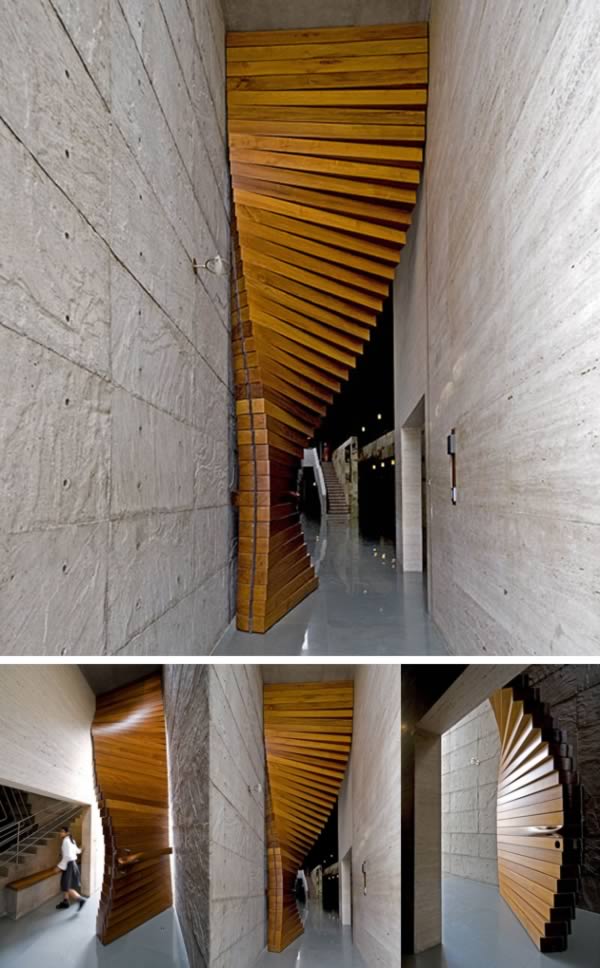 This unique door is designed by Matharoo Associates and resembles a wooden curtain. It is made of 40 sections of Burma teak and impresses every visitor that walks through it. Each section incorporates a wire rope, a hidden counterweight, 160 pulleys and 80 ball bearings. When you push the door open it curves into a beautiful and graceful shape.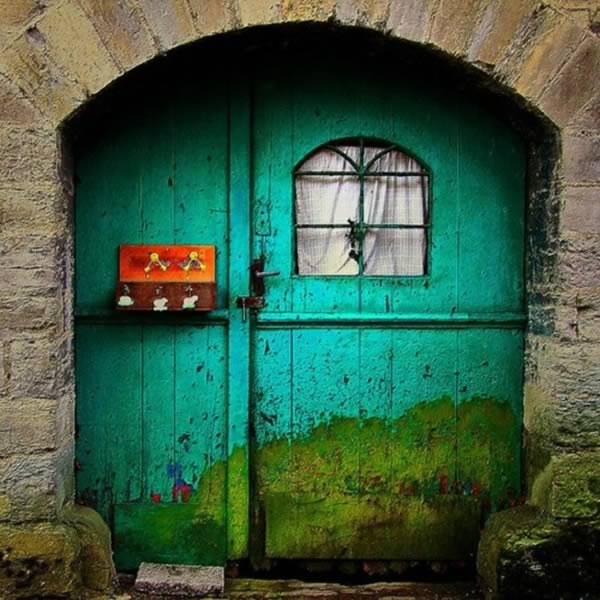 Turquoise door with painting. Germany.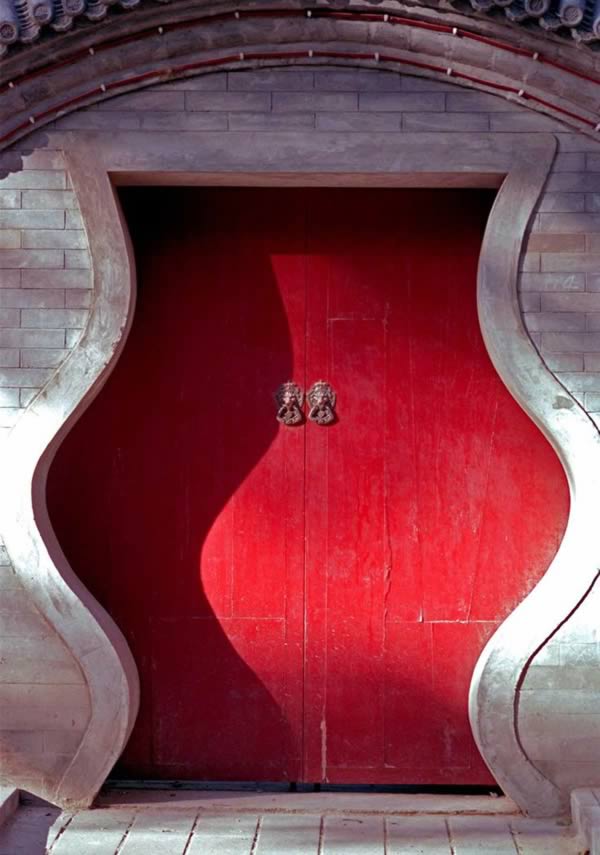 Red door in the Hutong, Beijing, China.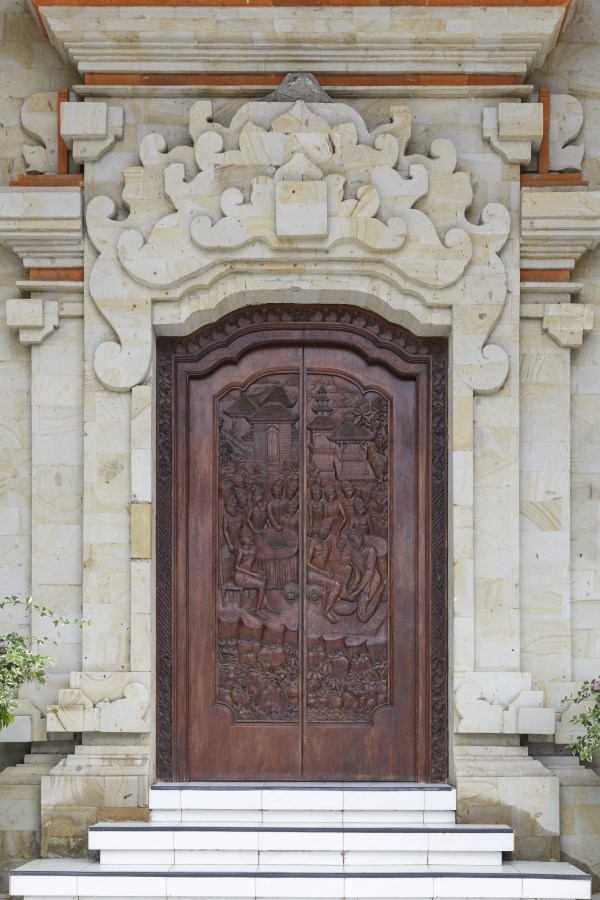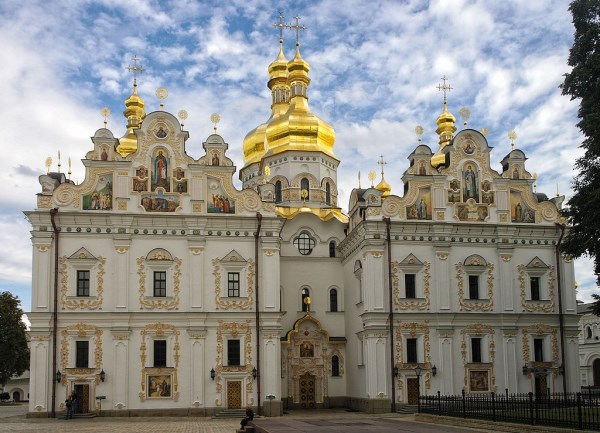 Lavra Monastery - Kiev, Ukraine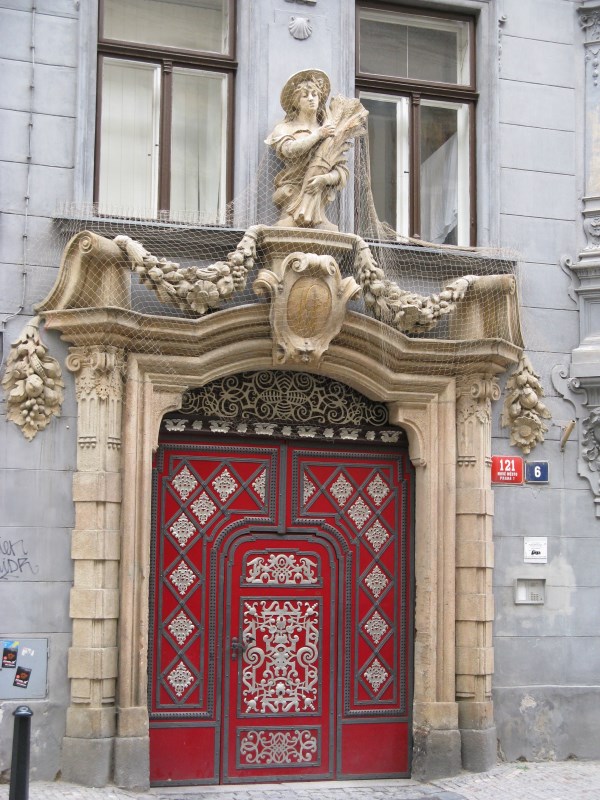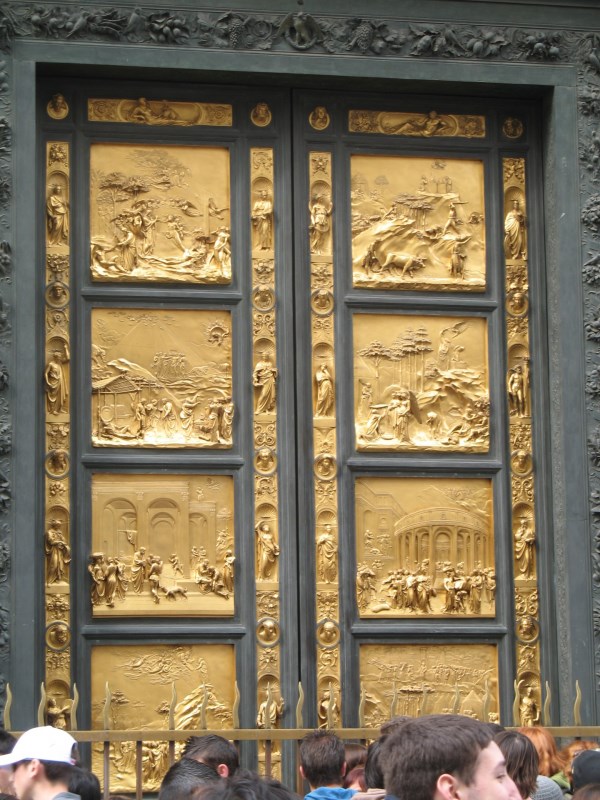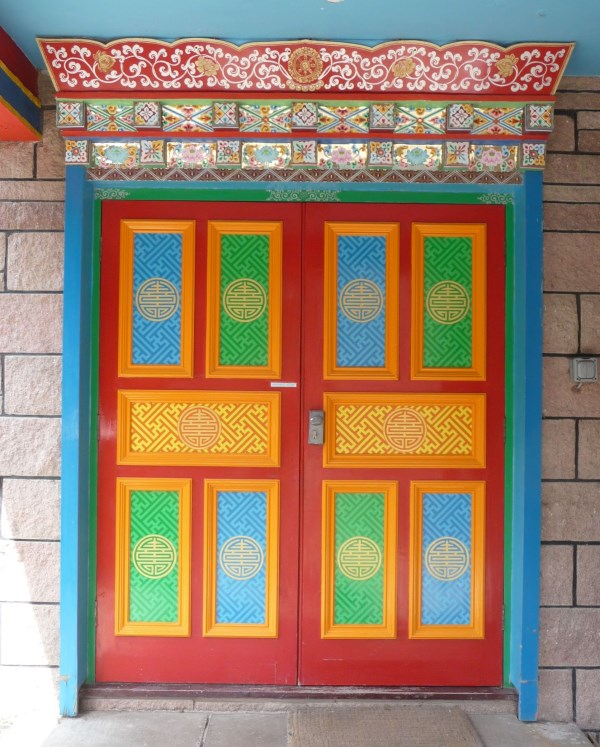 Intricate design of the front door of a traditional Tibetan house in Jiaju Tibetan village, situated in Danba, Sichuan province of China.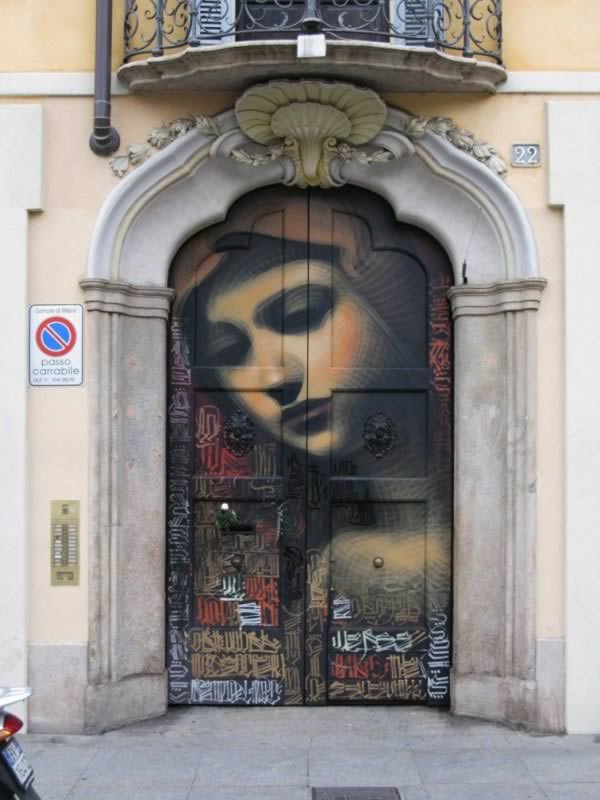 Talented graffiti artist El Mac adds a touch of beauty to gritty urban landscapes around the world with his stunning and almost dream-like photorealistic murals, like the one on this door in Milan.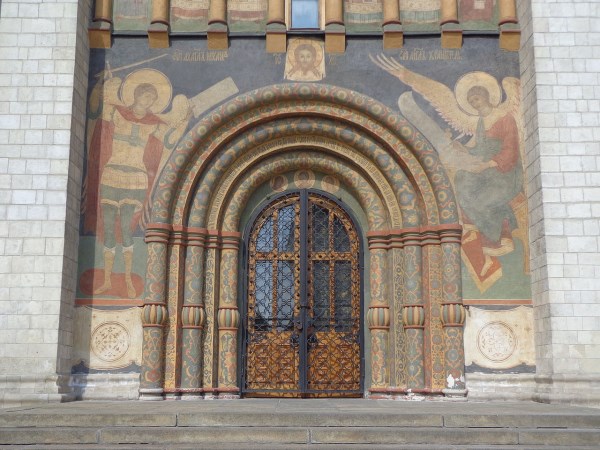 Dormition Cathedral, Moscow.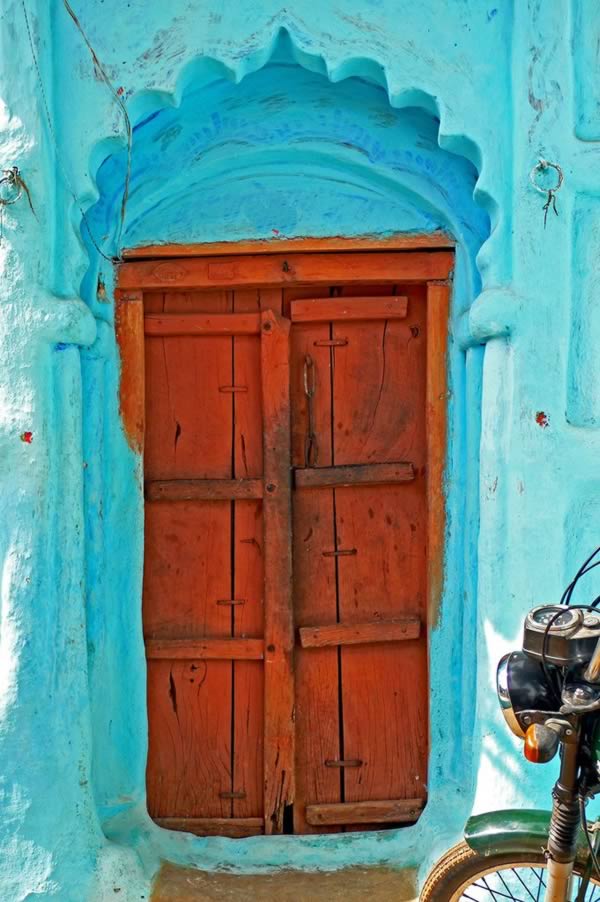 Old wooden door in India (by TablinumCarlson).