1

The millionaire lawyer who quit his career to become a human cannonball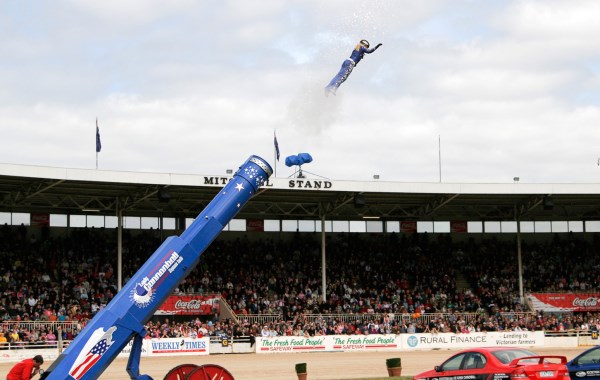 Oxford graduate Gary Stocker, 30, had a £1 million ($ 1.7 million) mansion and a six-figure salary as an academic law writer and legal recruitment officer, but he left it all behind to live in a caravan with a traveling circus.
Gary, a member of the Magic Circle, set up Chaplin's Circus in 2012 with pal Mark Foot, 30.
The 1920s-themed show tells the story of a circus on the brink of bankruptcy saved by an inventor who builds the world's first human cannon. Gary developed his own version of the stunt and performs it as The Great Herrmann. He has put thousands of pounds into the show, funding 20 performers and purchasing a 1,400-seat circus tent, the UK's largest.
The reason for his big change? "When I was in legal recruitment I got a big sum of money one month. Then my boss said: 'You're going to make so much cash you won't be able to leave.' That's when I decided it was time to go."
2

The vicar who resigned to become Elvis Presley impersonator
In 2012, a vicar decided to quit his job to become an Elvis Presley impersonator, claiming that God had sent him a message to follow the Church of Elvis.
Andy Kelso, 64, began performing as the King in various local pubs and clubs, as well as a number of churches. He explained: "One day I was out walking the dogs in between church services and I felt God say to me very strongly, 'Take Elvis to the Church!' It was a shock, but after one concert there was a lot of interest from churches who wanted to connect with their communities and my tribute act seems to connect. When I play, the venues are packed and I've not looked back since."
Formerly the Reverend at Christ Church in Matchborough, Worcestershire, Kelso quit after more than 25 years. He claims that his former colleagues and congregation approve of his lifestyle change.
3

The Spanish model who quit her career to become a nun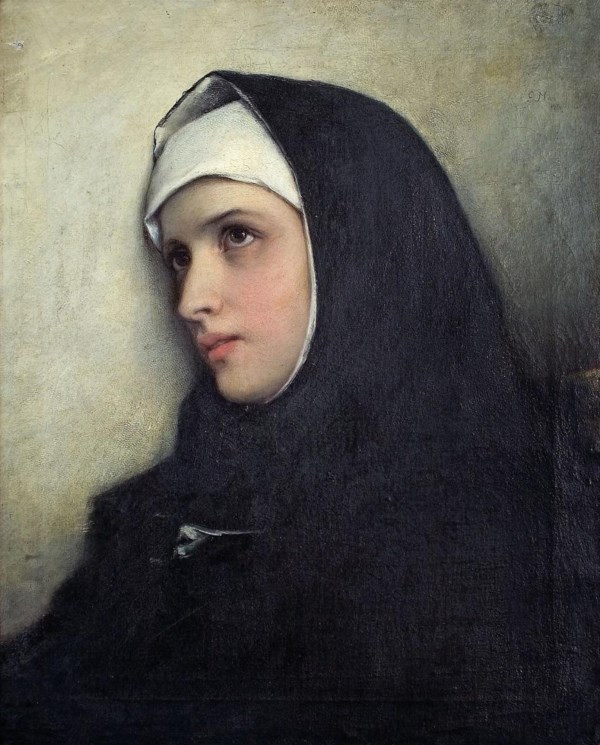 As a famous model, Olalla Oliveros took part in glamorous photo shoots, starred in movies, and saw her face on billboards across Spain, but she swapped designer outfits for blue sackcloth and a veil after joining the Order of Saint Michael as a nun.
She made an epiphany while visiting The Sanctuary of Our Lady of Fátima in Portugal. Oliveros found the experience strange initially, but later could not get the image of herself dressed as a nun out of her head. That vision prompted the 36-year-old to quit her job and become a nun. She changed her name to Sister Olalla del Sí de María in 2010.
She is not the first model to swap a busy life on the catwalk for a secluded existence in cloisters – in 2005, Amada Rosa Pérez, one of Colombia's top models, decided to become a nun after becoming tired of her stressful life.
4

The successful engineer who quit to become full-time puppeteer
Gwen, 36, had spent the past 18 years as an operations engineer for a large refrigeration company while building puppets in her spare time, but in 2014, she decided to quit her job to pursue her dream of owning her own business.
Not only her career change was bold; the way she quit is also remarkable. She surprised her boss Ted with a commercial for GoDaddy that aired during the 2014 Super Bowl, in which she announced "I quit!" Right after the commercial aired, Gwen said she emailed Ted her official resignation, and got a text message back saying, "You've got to be kidding. Wow. Great commercial."
Gwen had dreamed of turning puppetry into a full-time career since high school, but held off, working as an engineer not only for Ted, but also for the Coast Guard after 9/11.
All I can say is that's a heck of a way to start a new business, especially when 100 million people see your web address, PuppetsByGwen.com.
5

The college graduate who became a millionaire after leaving his job to play Minecraft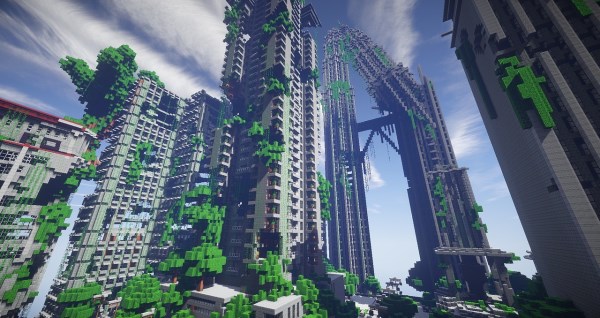 Now this is what you call a modern-day fairy tale. The internet can do wonderful things for you; if you can wield the magic of making content go viral. Like university graduate Joseph Garrett, who has earned a small fortune by simply filming himself playing video games and uploading the clips on YouTube. His clips have become an internet sensation and Joseph is well on his way to becoming a millionaire.
Joseph's YouTube channel – "Stampylonghead" – has received more hits than One Direction's and Justin Bieber's channels combined. It is one of the top 10 most viewed channels in the world, raking in a whopping 3,000,000 subscribers (Thanks, Thomas C.) and 170 million views a month. "I'm essentially just playing and commentating while I play," he said. "It ended up snowballing and that's how I got to where I am now." Joseph has a degree in TV and video production, and used to work as a barman. He quit his job a year before to play games like Minecraft and share tips with fellow players full time.
Joseph currently lives with his parents near Portsmouth, Hampshire, in the UK. His income is generated from the ads that play before the videos begin. Although Google takes up 50 percent of those earnings, it still leaves him with a substantial amount. He puts up at least one 20-minute video a day, and for every 1000 views he makes up to $2.5. There are days when he gets 5 million hits, so that's about $79,000 to $400,000 just in one month.
6

The Amish girl who quit her religion to become a model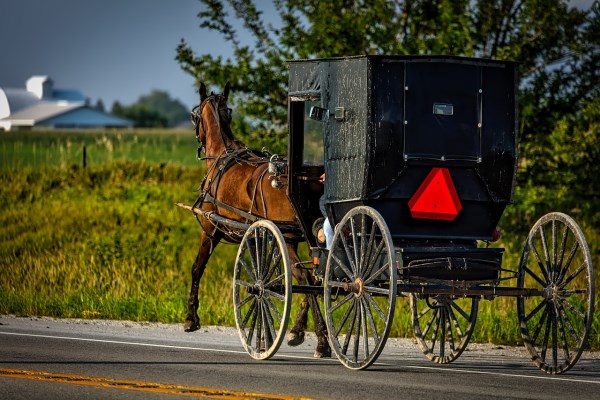 23-year-old Kate Stoltz turned her back on her ultra-strict upbringing to appear in the reality TV show Breaking Amish in 2012, leaving her strict Amish community to become a model in New York.
Now she's swapped a horse and cart for cab rides and casting calls by working full time as a model.
Growing up, Kate was forbidden from having her picture taken because of traditional Amish beliefs. On top of school work she spent hours in the fields pitching hay as well as cooking, cleaning and looking after her family. Her clothes were shapeless dresses and bonnets and she had to cover her head.
After appearing in the show and being signed by Major Model Management, Kate's life changed overnight. Now she sets pulses racing with saucy underwear shoots. With no desire to return to the Amish way of life Kate is making plans for her future and appearing in a second series, Return to Amish.
7

The luxury goods designer who gave up her successful life to become a Buddhist monk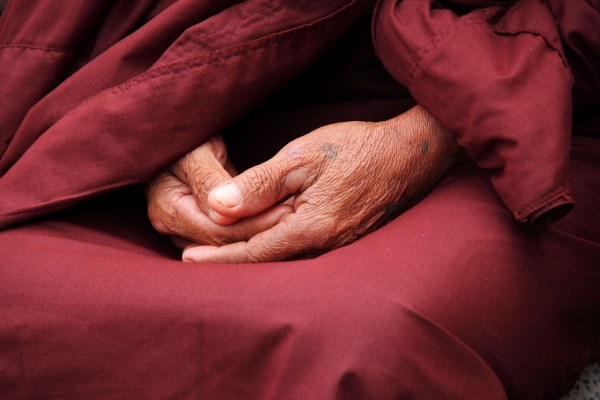 24-year-old Ting Tien has done something that's not really expected of girls her age – she's gone and given up all her material comforts to become a monk. In her former life, Ting lived in luxury; she was a fashion designer with access to the best clothes and make up, but the shine of material objects wore off quite and she chose to look for inner peace instead.
Ting, a native of Jinan City in Eastern China, attended the Qingdao University in Shandong Province, specializing in luxury goods design, but when she graduated, she became disillusioned with the lifestyle that she and her friends were leading. She found everything around her increasingly materialistic and too much to handle.
Yearning for enlightenment and inner peace, Ting made a very unusual choice for most Chinese girls her age– she joined Xinlongdongzhi Temple, a remote Buddhist place of worship located on a snow-covered mountain, at 13,000 feet above sea level, in Sichuan Province. She shaved her head, shed her designer outfits and adopted the simple life of a monk, filled with sacrifice and prayer. To complete the transformation, Ting even changed her name to Caizhenwangmu, and made finding spiritual fulfillment her ultimate goal in life.
8

The professional soccer player who quit to become a priest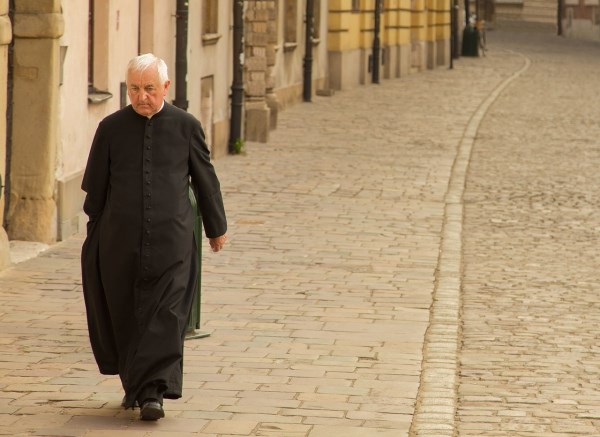 When he was playing professional soccer in Chile, Chase Hilgenbrinck would seek comfort in the churches to satisfy his spiritual needs and remind him of childhood Sundays spent at Holy Trinity in his hometown.
Even after moving back to the United States in 2007 to play Major League Soccer – a dream of his, but just one of them – Hilgenbrinck felt the pull of his religion. He claims to have been called to something greater.
The 26-year-old defender retired from soccer on July 14, 2008 to enter the Catholic Mount St. Mary's Seminary of the Mount St. Mary's University in Emmitsburg, Maryland.
In May 2014, he was ordained priest.