1

An abused rescue finds a home and wins the title of Worlds Ugliest Dog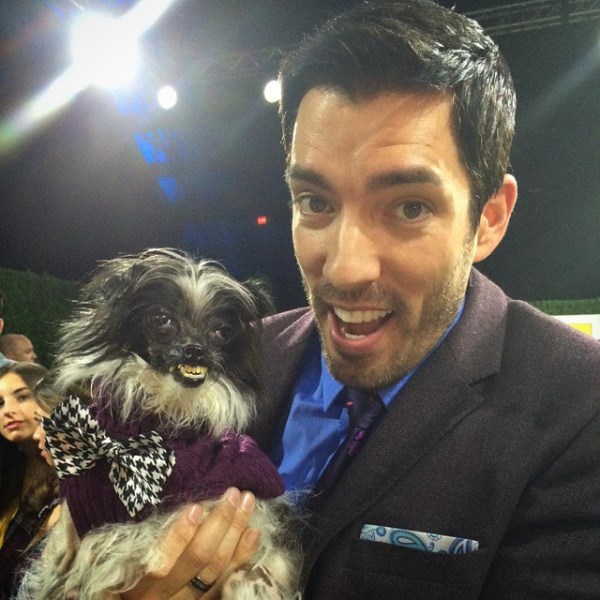 The proud winner of the 2014 Worlds Ugliest Dog Contest is none other than Peanut, a mutt owned by Holly Chandler of Greenville, North Carolina.
A sweet and energetic dog, Peanut languished in a shelter for nine months. Veterinarians suspect he had been set on fire or chemically burned as a puppy.
Chandler hopes his Ugliest Dog win raises awareness and is planning on using the $1,500 prize to pay for other animals' veterinary bills. She said, "We're trying to use him as a poster child for what can happen to animals who are abused."
2

Man saves bear from drowning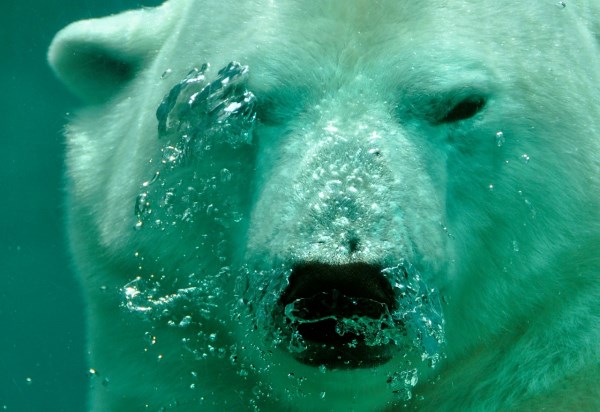 In 2008, a black bear stumbled a little to close to a residential neighborhood near Alligator Point, about 40 miles south of Tallahassee, Florida. Animal control arrived and sedated the black bear with a tranquilizer dart, but instead of immediately going down, the bear darted off toward the Gulf of Mexico.
As the animal hit the water, the drugs started to take effect. Florida Fish and Wildlife Conservation Commission (FWC) biologist Adam Warwick stepped in to save the day. The bear started swimming and Warwick took off his shoes and shirt to head the bear off from going too far in. He succeeded and then started splashing to scare it back to shore, but the animal wouldn't budge. Warwick said, "The scariest part was probably when he decided — he started looking at me as if he wanted to climb up on me to keep from drowning and, at one point, he reared up on his hind legs, so I'm looking at a six-and-a-half-foot tall bear. Instead of lunging forward, he fell straight back and was submerged for a couple of seconds and, that's kinda when I moved in."
Warwick managed to drag the 375-pound animal back to shore where a backhoe operator was waiting to help load the bear onto a truck for relocation into the wild.
3

"Half-dog" Pig becomes internet sensation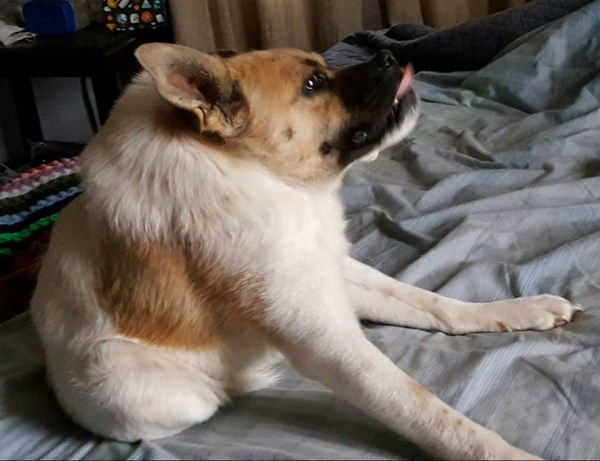 Pig was born in the wild and found abandoned with her three littermates in a wooded area outside of Atlanta, Georgia.
Smaller than her siblings by fifteen pounds, Pig is severely deformed. Her spine is about seven inches shorter than it should be and curved, with many bones fused together. She hops like a frog to stand, walks with a high-shouldered gait and is unable to turn her head from side to side. She has to swing her entire body to see what's beside her.
Kim Dillenbeck of Alabama first saw Pig on a Christmas trip to Atlanta and adopted her, despite being advised by vets to have the dog put down. Pig was not expected to live because of her deformities, but has defied the odds and leads a fairly ordinary life. She's even become an internet sensation with 42,000 followers (and counting) on her Facebook page.
4

A deformed chihuahua and rescued laboratory chicken become the best of friends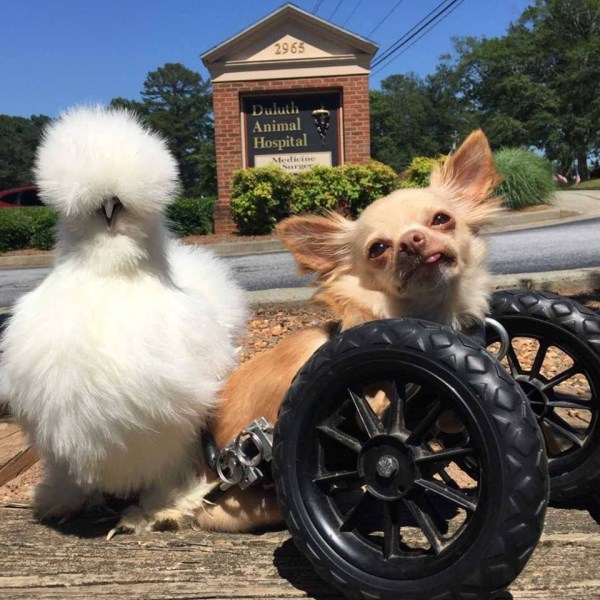 A silkie chicken and two-legged chihuahua rescued from certain death have bonded at an animal hospital in Georgia.
Penny (the chicken) and Roo (the chihuahua) were rescued by Alicia Williams of the Duluth Animal Hospital where they are fawned over daily by staff and clients alike.
Penny was the first rescued. Williams was an animal science student and Penny was a nine week old lab chicken who's time had run out. Normally, animals are euthanized after a science experiment is over, but Williams asked to take Penny home. A few months later, little Roo was found shivering in a ditch in a park. The seven-week-old pup, who was born without fully formed front legs, is believed to have been abandoned by backyard breeders.
The pair not only found a savior in Alice Williams, they found a friend in each other. Photos of them have since gone viral earning the unlikely duo fans worldwide. For more on their antics, check out the Duluth Animal Hospital's Facebook page.
5

An abandoned dog's incredible transformation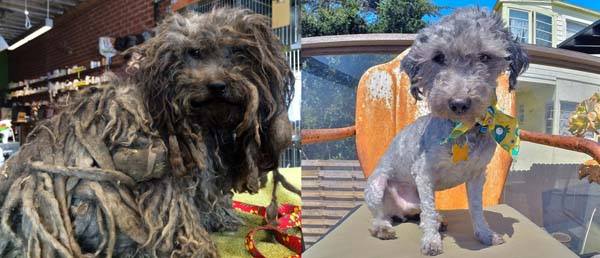 Eldad Hagar and Annie Hart of Hope for Paws were on their way back from rescuing three pit bulls when they spotted a small matted dog wandering the streets of Compton, California. The pairs stopped to pick up the terrified little dog who had been abandoned by his former owners an entire year before they happened upon him.
Theo, as he was dubbed by his rescuers, was terrified of people and gave chase through the dangerous neighborhood. Once captured, he bit Eldad, but soon calmed down and warmed to his touch.
While he was cleaned up and given the all clear physically, Theo was quiet, shaky and refused to eat, his spirit broken from months of neglect and possible abuse. It took some time, but the little dog eventually came out of his shell.
His transformation is so great that his story has gone viral. Check out the video of Theo's rescue, which has reached over two million views:
6

A tiny chihuahua is rescued from the center divider of a busy freeway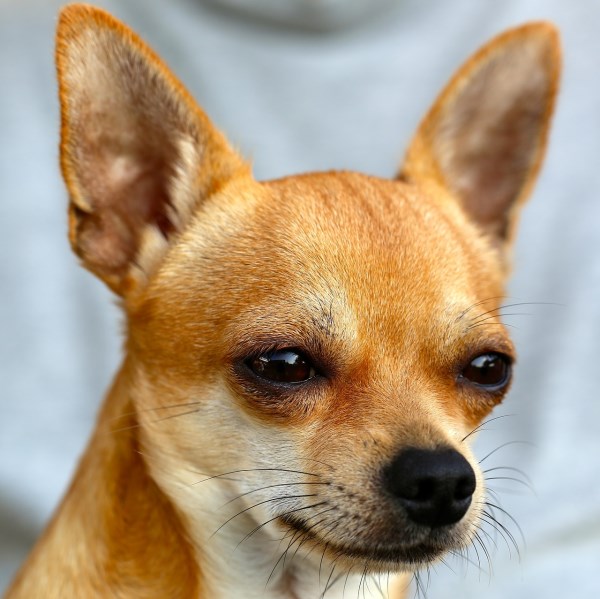 In May 2014, a chihuahua was found perched on the center divider of Interstate 680 near Walnut Creek, California.
The dog was spotted by a CHP officer who coaxed the terrified animal from the median with a protein bar. It was initially believed the animal was placed there deliberately and several people came forward to adopt the dog, but a local family claimed her as their own.
Two young girls and their father had desperately searched for their dog for a week after she had somehow escaped their backyard. The dog, named Charm, has since been reunited with her loving family.
7

An orphaned baby rhino is rescued after poachers slaughter his mother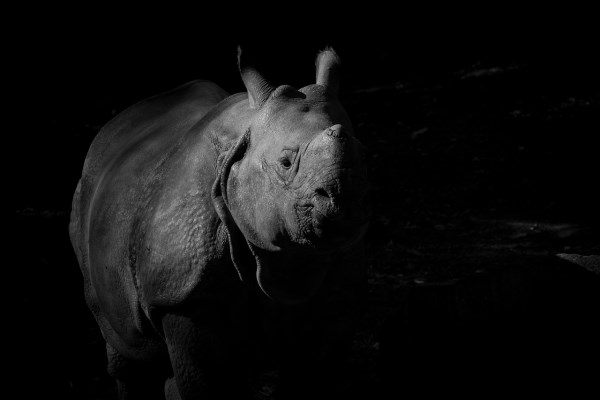 Gertjie, a six-month-old baby rhino, was taken into the care of Hoedspruit Endangered Species Centre (HESC) in South Africa in May 2014 after her mother was killed by poachers.
Gertjie was found crying inconsolably next to his mother's body and refused to leave her side. He was sedated and taken to HESC. Since then, Gertjie refuses to sleep alone and spends nights with his human minder at his side or a sheep named Skaap, who is a surrogate mother to the other animals in the centre.
Gertjie will be in the care of the centre until he is 15-18 months old (after being weaned off milk). He will be then reintroduced into a wildlife reserve.
Check out Gerjie's live webcam for his daily exploits.
8

A burro and goat are reunited after being saved from a hoarder's home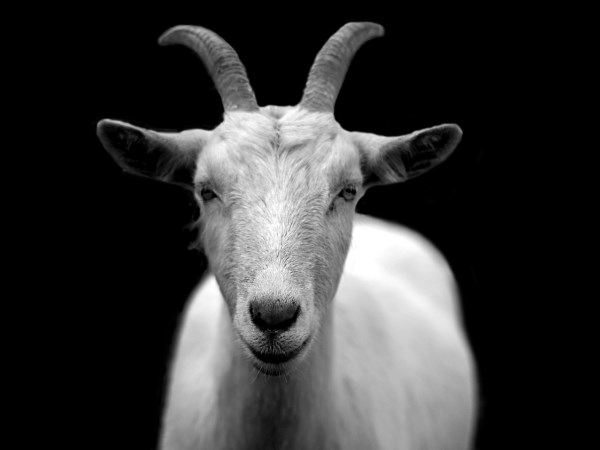 Mr. G, a goat, and Jellybean, a burro, were rescued from a hoarder's home in Southern California after living in squalor for a decade. Only two sanctuaries offered to take the animals – Mr. G found a home with Animal Place Rescue Ranch in Vacaville, CA, while Jellybean was transferred to another location.
After his arrival, Mr. G was listless. He spent his days lying in a corner of his stall, barely lifting his head. Volunteers had to physically move the goat to ensure he didn't spend too long lying down. Once Mr. G. was given a clean bill of physical health, it became evident that he was in mourning. He missed Jellybean. The goat was inconsolable and starving himself. Action had to be taken.
An Animal Place volunteer drove 14 hours round trip to pick up Jellybean. When they arrived, Mr. G's transformation began. He ran outside and scampered around Jellybean with a renewed sense of purpose. Animal Place decided to keep the pair together as permanent residents on the organization's 600-acre property in Grass Valley.
With over 6 million hits and counting, their story has gone viral on YouTube. Check out the heartwarming reunion of this unlikely pair:
9

Dog rescued from Korean meat market, finds new home in Chicago
A dog destined for the dinner table was rescued by an animal rights advocate who happened to be visiting South Korea in an attempt to secure a permanent ban on the dog and cat meat industry.
Robin Dorman, an advocate with In Defense of Animals, was visiting the Moran Market in Seongham when she found the young dog, who she believed escaped his cage from within the market. "As we were about to head back to the car, a little white and apricot Jindo suddenly appeared, running around, loose," Dorman wrote in a blog post about her experience. "Skittish, shivering with cold and fear, she ran along the parking lot and then finally darted beneath a car… After some coaxing, the white figure emerged, licking some fingers, tail wagging, and was immediately wrapped up in welcoming arms and put in the car."
The dog was named Nun ("snow" in Korean), and nicknamed Nunnie. She is one of four dogs rescued during Dorman's trip. Zahava Katz-Perlish and husband Marc, volunteers for Chicago rescue Adopt-a-Pet, offered to take Nunnie into their care. Nunnie will be seen by a vet after her arrival in the U.S. and will be placed into foster care as volunteers search for a loving forever home.
10

Homeless woman and feral cat save each other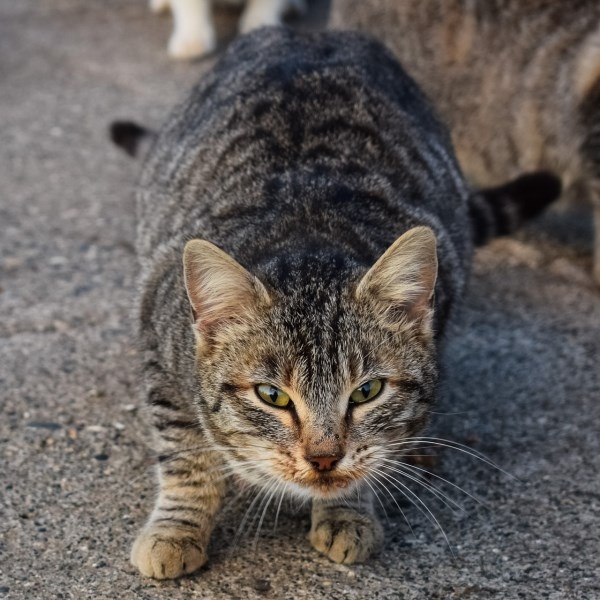 Roza Katovitch and a black and white cat named Miss Tuxedo found each other in the unlikeliest of places – a gravesite in Colma, CA.
In 2000, Katovitch lost her boyfriend Rich to a heart aneurysm. Her father died three days later. Grief stricken, she was sent into a tailspin of depression and illness and eventually lost her job. A few years later, Katovitch lost her apartment when her building was sold.
Homeless and with her depression deepening, she spent most days at Rich's grave in Colma. It was there she met Miss Tuxedo.
The cemeteries in Colma are home to many feral cats, who hunt gophers and other rodents. Katovitch knew most of them by sight and named a few. While feral cats aren't overly friendly to humans, it seems Miss Tuxedo needed Katovitch as much as Katovitch needed her.
"I'd be fixing a vase for Rich, and she'd be pushing her head under my hands," she said. "It was like she was saying, 'No, no, love me.' Suddenly I had a purpose. I don't know why, but this cat loved me."
Seeing and caring for Miss Tuxedo relieved some of Katovitch's isolation, and took her mind off her grief. Soon, she applied for affordable housing and won a unit at a complex in nearby San Mateo. Her roommate? Miss Tuxedo.
"I got permission to bring her," Katovitch said. "My doctor said my life depended on it. I guess it does."