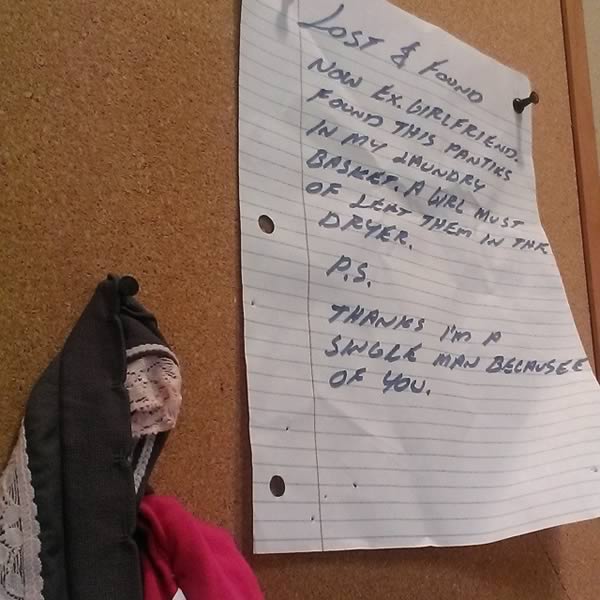 This is quite possibly the worst thing that can happen at a laundromat.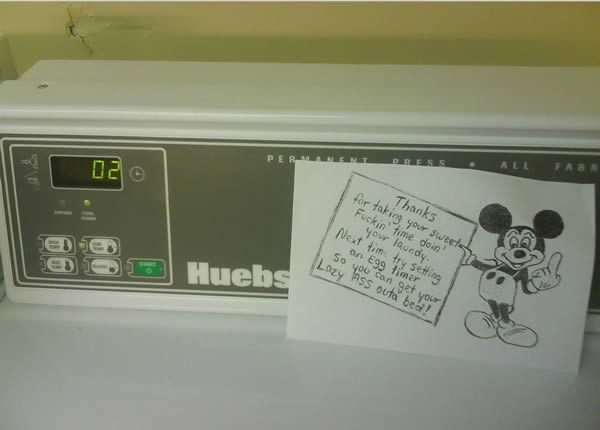 In an apartment building, when you have a problem with neighbors, sometimes the anonymous passive aggressive approach is the best for resolving issues without directly offending someone. And what a better way of doing so than using Mickey Mouse?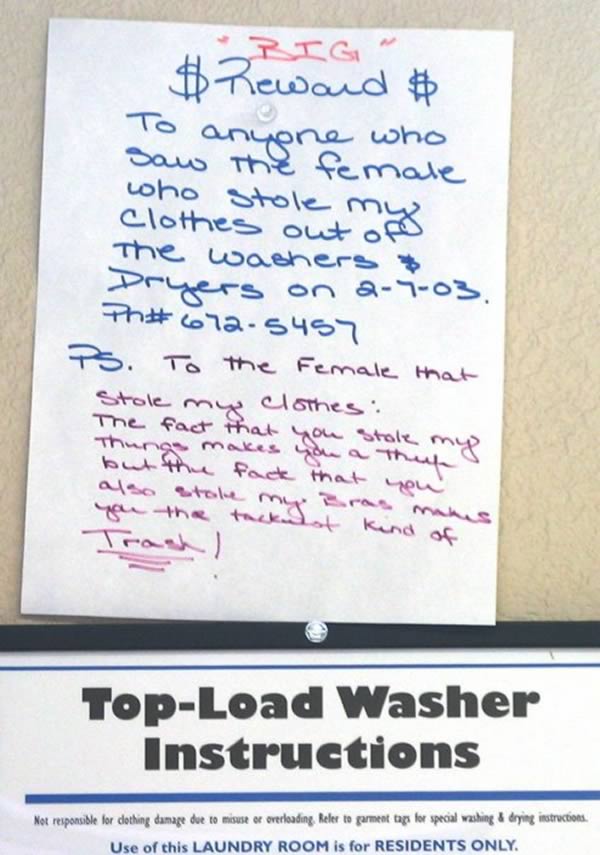 Sign spotted in the laundry room at the Extended Stay motel in Las Vegas.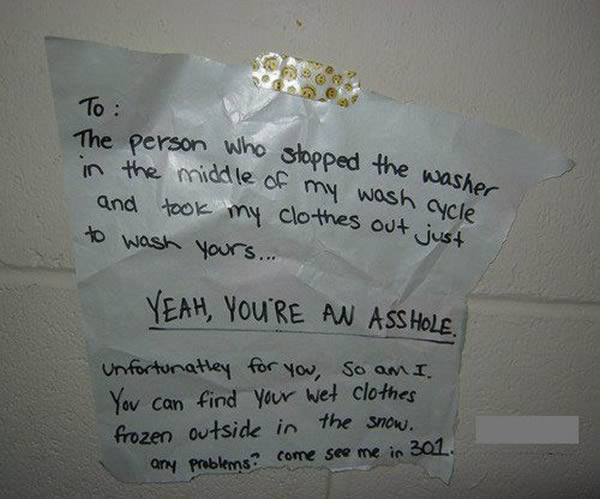 Allegedly took place in Alberta in the dead of winter. The smiley face band-aid holding it up is a great addition.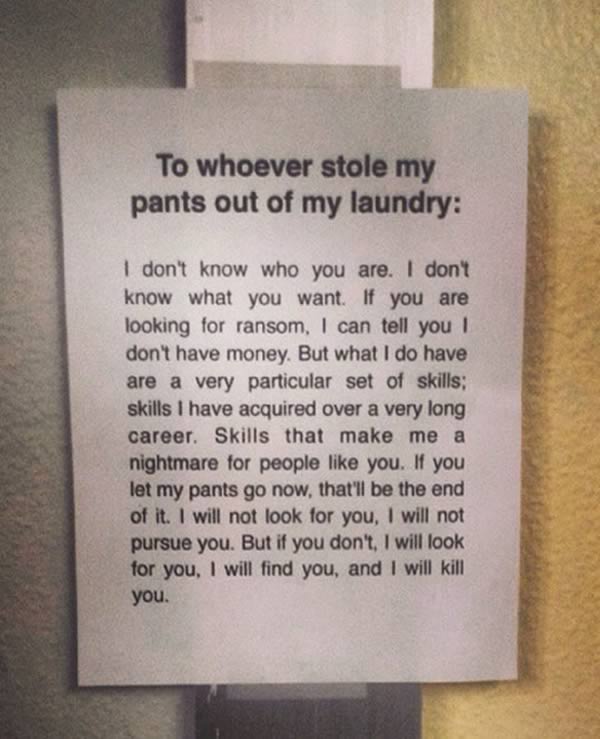 Found in an Air Force dorm laundry room.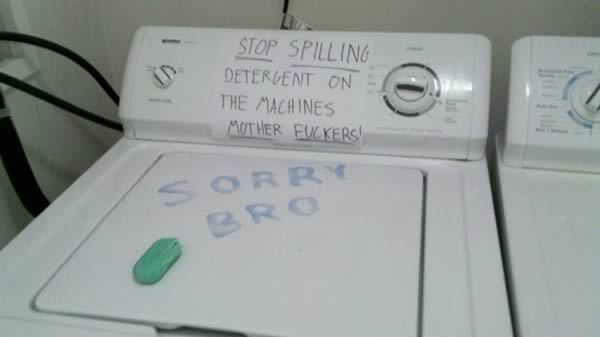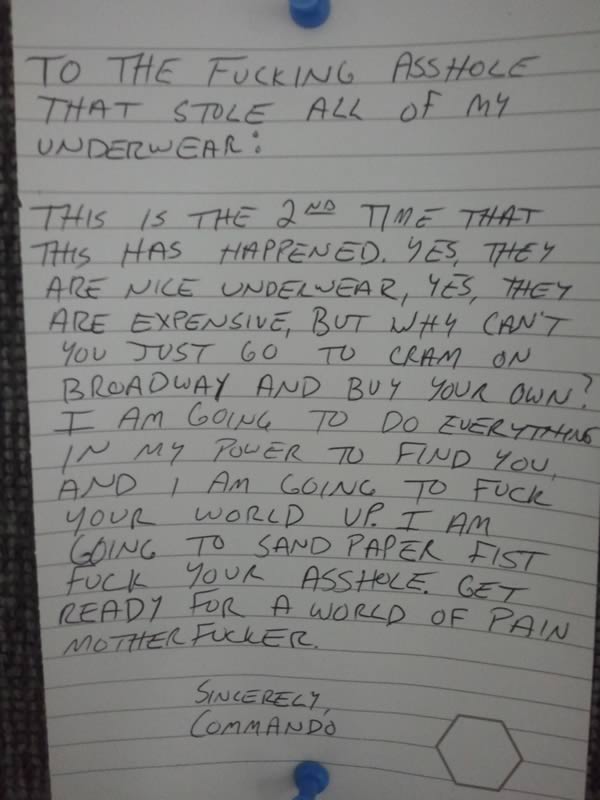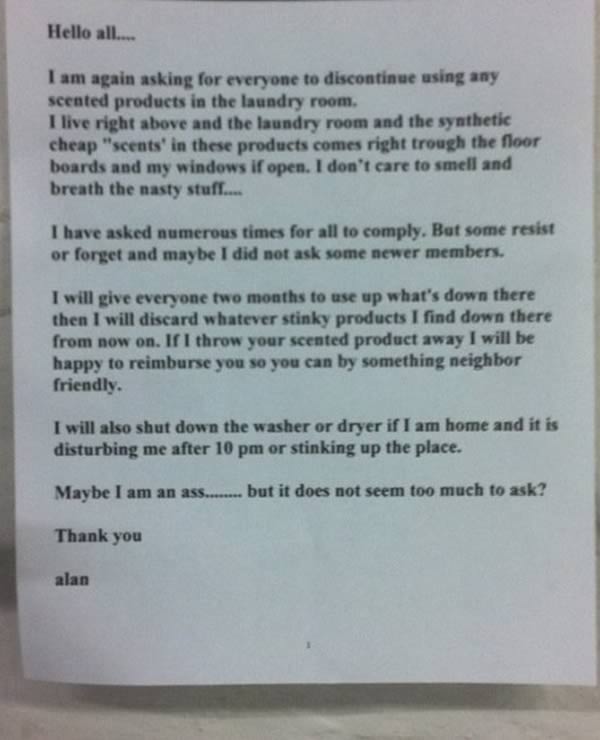 Meet the Lord of the Laundry Room.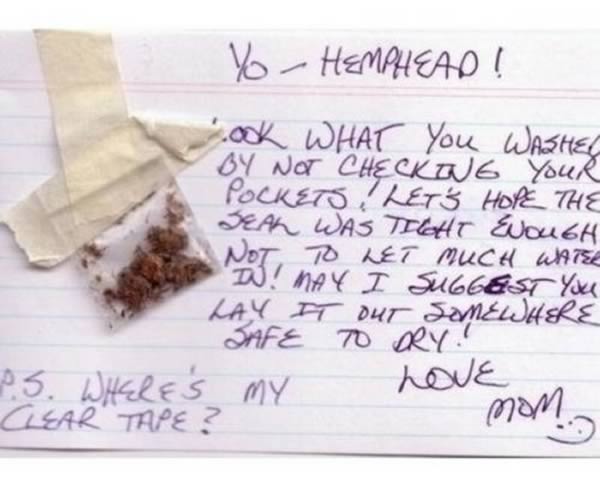 I'm not sure there are many moms on the planet who are happy to do their kids' laundry and write them silly, passive-aggressive notes about finding weed therein. This kid better get his mom the best Mother's Day present ever, if he's not too high to remember.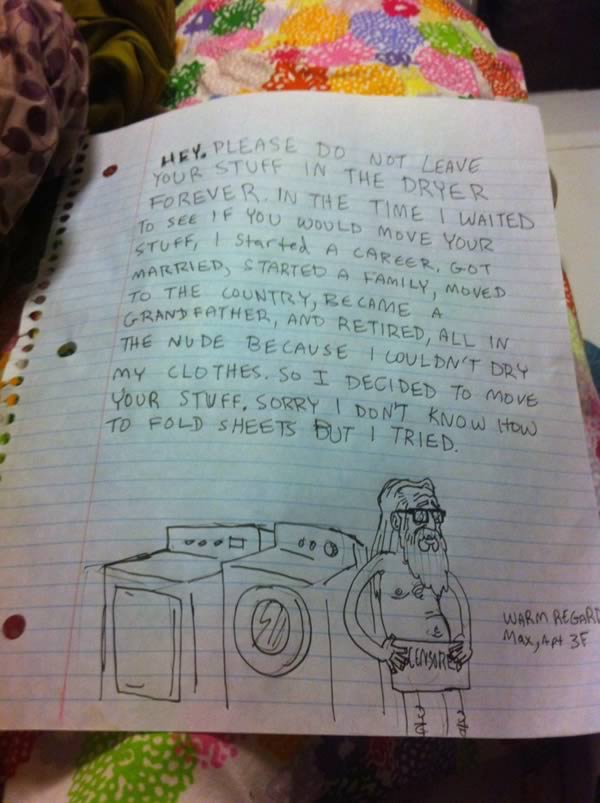 He even tried to fold the sheets… how sweet.