Advancements in forensics and the use of DNA in criminal investigations has lead not only to the positive identification of countless criminals, but also to some prior convictions being overturned, resulting in the release of hundreds of innocent people.
Occasionally, criminals leave behind a little more than DNA. Here are Oddee's 10 Incredible Things Left Behind At The Scene Of A Crime. Chances are, you won't see any stories like this on CSI!
1

A burglar leaves behind his false teeth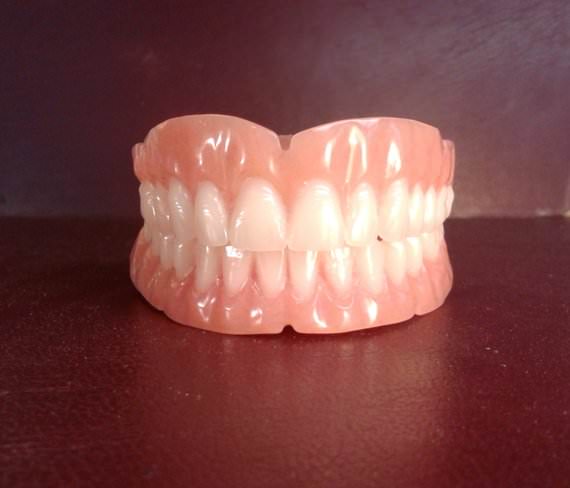 Okay, heroin is bad, folks – just ask 38-year-old Justin Stansfield who recently broke into a garage in Mirfield, West Yorkshire, England. While in the garage, Stansfield decided to help himself to some beer and popsicles. In a drunken stupor, he removed his false teeth to enjoy the popsicle, but when he was done, left his imitation gnashers behind!
The resident of the house, Steven Pickles, reported the incident to the police, but a few days later, Pickles himself made quite a discovery in this "pickle" of a situation. He found the false teeth Stansfield left next to a freezer in the garage.
Stansfield had already been arrested for a string of other burglaries and was traced to be the owner of the teeth. In court, prosectors said he was a heroin addict and had been searching for items he could sell. After asking for the thefts from the garage to be taken into consideration, the toothless terror was jailed for 16 months at Leeds Crown Court.
People, let this be a lesson to you not to forget your false teeth when downing beer and popsicles!
2

A shoplifter leaves his wallet and ID behind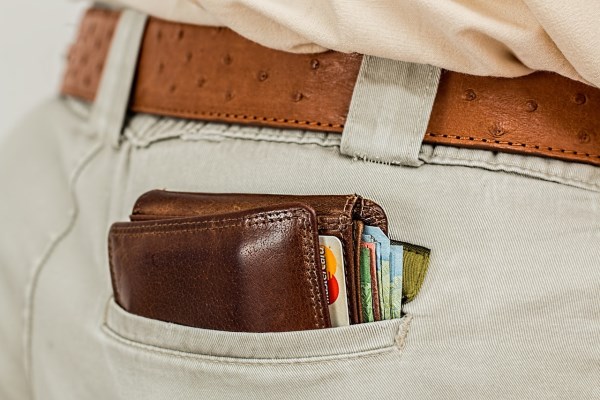 It's Friday night, February 7th, 2014 in Pasadena, California. 18-year-old Steven Diaz enters a Vons supermarket to grab a bottle of wine but he wants a discount – a five-finger discount.
With no intention of paying for the wine, the suspect attempts to make a getaway, but is stopped by a security guard. A scuffle ensues. Diaz manages to punch the security guard in the face and takes off to a waiting vehicle. (Really?! A waiting vehicle?!)
It turns out Diaz dropped both his wallet and the wine in the punch-up at Vons. Police were able to contact the teen robber and the next night Diaz, accompanied by his parents, turned himself in. He was booked on suspicion of robbery and was released from custody after posting $50,000 bail.
That seems like a lot of effort for a bottle of wine! Have you ever heard of Two Buck Chuck, Steven Diaz?
3

Graffiti artist gets arrested and leaves more graffiti in the courtroom!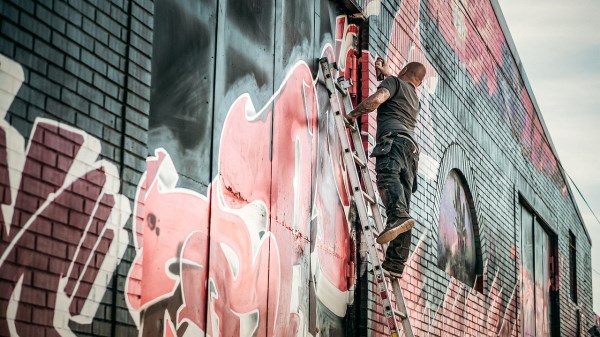 Graffiti is pretty commonplace in most major cities and San Diego, California is no different.
In April 2014, Francisco Canseco, 18, found himself in court facing misdemeanor charges of vandalism and possessing tagging tools after his graffitied moniker was seen in several parts of San Diego. Police had investigated over 60 cases of graffiti involving the same moniker, according to the sheriff's department.
The day after Canseco's trial, authorities noticed fresh graffiti IN the courtroom with the same tag! In a follow up investigation, a detective found additional evidence pointing to his involvement in the courthouse vandalism case.
In a "promotion" from the misdemeanors of his initial counts, Canseco can now add five new felony counts of graffiti vandalism to his, erm, name.
Time will tell if Canseco will tag his jail cell.
4

A burglar drinks a half of a carton of orange juice and leaves his DNA behind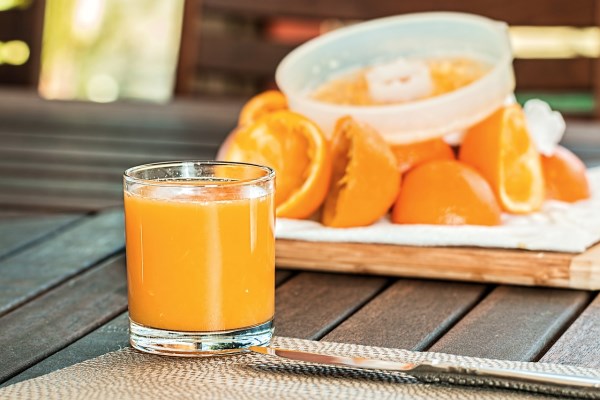 It was in the middle of a spring day in Portland, Oregon when Diane Ingalls came home to find her front door open and her dog frantic. She had discovered a thief had ransacked her home and went through all of the drawers in the house, with everything strewn all over the floor.
As Diane's husband, Chris, told KOIN news, "I came in starting to inspect things they had gone through and first thing I noticed just lying in the sink is this orange juice container. I thought that was odd." A forensic agent took the bottle and swabbed it.
The sample was sent to the DNA Testing Unit at the Oregon State Crime Lab in Clackamas where forensic scientists found a match — Christopher Lathrop of Portland. Lathrop confessed to the crime and even admitted to burglarizing the Ingalls' home twice.
In 2013 alone, forensic agents have connected a crime to a criminal through DNA left behind more than 5000 times out of 5650 DNA hits.
5

A thieving financial advisor leaves behind an I.O.U.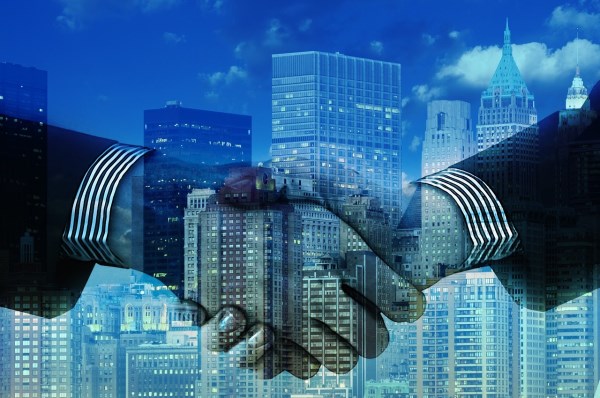 A financial consultant offers money management advice to people and businesses. A client puts their trust in the financial consultant to handle their money and look out for their best interests. Unfortunately, financial consultant Graham Price of South Wales looked out for his own best interests.
Price, an ex-employee of the Halifax Bank, stole money from the bank and ripped off dozens of investors over a four-year period. He was eventually found out when a cash audit was carried out at the branch and three boxes taped together were found in a safe. In one of those boxes, a note was discovered saying, "Borrowed, seven million pounds ($12 million U.S. Dollars) from the Halifax." It was signed by Price. It was discovered that Price's deception and fraud actually turned out to be in the 10 million pound (almost $17 million U.S. dollars) range.
When asked whether he admitted the charges, Price said, "Each and every one."
6

A serial pooper terrorizes a Texas neighborhood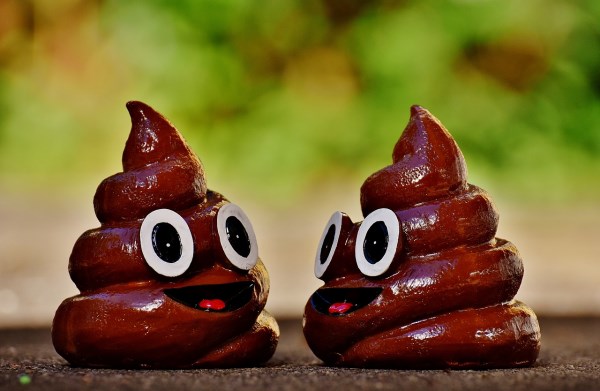 Breaking news! A serial pooper is on the loose in the Woodland Heights area of Houston, Texas! It is reported that the public pooper has struck Byrne Street six times alone!
Local resident, Aimee Parsons summed up the smelly suspect's actions perfectly, stating: "Whatever people think should go on around here – pooping is not okay. We don't want dogs pooping in our yards, why would we want a human?  It is very strange."?
The man dubbed the "serial defecator" was later apprehended with a charge of public urination at a local grocery store. The deceptive defecator faced an indecent exposure/criminal mischief charge, but charges were dropped due to the man's mental condition.
The "serial defecator" promised the police that he wound not poop in any more yards again. Party pooper!
7

A burglar falls asleep on the job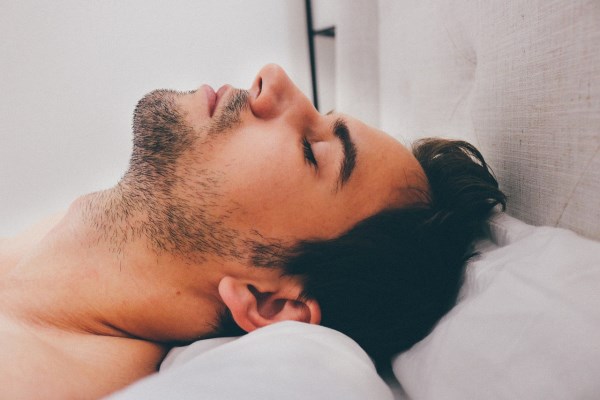 Cat burglar Mark Smith of northern England was attempting a heist at a residence in Whitley Bay in May 2007. Smith gets into the house. Check. Smith sneaks past the person living there, Heather Stephenson. Check. Smith finds gems from the victim's jewelry box and her checkbook. Check. Smith falls asleep under the victim's bed. NO!
A stunned Mrs. Stephenson got the surprise of her life when she went upstairs to her room to find Smith's legs sticking out underneath. After shouting at the perpetrator and getting no response, she called police. Officers showed up and eventually managed to drag Smith out from under the bed, still passed out and still clutching Stephenson's gold earrings.
This is one major case of falling asleep on the job! The sleeping suspect was in la-la land thanks to downing vodka and ingesting valium earlier that day.
A sober Smith expressed remorse for his actions, but thanks to his snoozing on the job (and the fact that he had a steel bar in his possession), Mrs. Stephenson lost sleep for two weeks.
File Mark Smith under more of a cat napper than a cat burglar.
8

Criminal punches lady, leaves his anger management folder behind
Some people just won't learn their lesson. Justin John Boudin of St. Paul, Minnesota comes to mind. Boudin was traveling via bus on his way to an anger management class in the Twin City in 2008 when he lost his temper at a woman nearly twice his age. After screaming at her, "Why don't you show me some respect?", the woman took out her cell phone to call police and the tantrum terror punched her in the face.
A 63-year-old man tried to stop Boudin and got into a struggle with him. Boudin hit the man with a blue folder and took off, leaving the folder behind.
Police were able to track Justin John Boudin after discovering papers inside of the folder which included Boudin's anger management homework and name.
9

Their bumper with license plate attached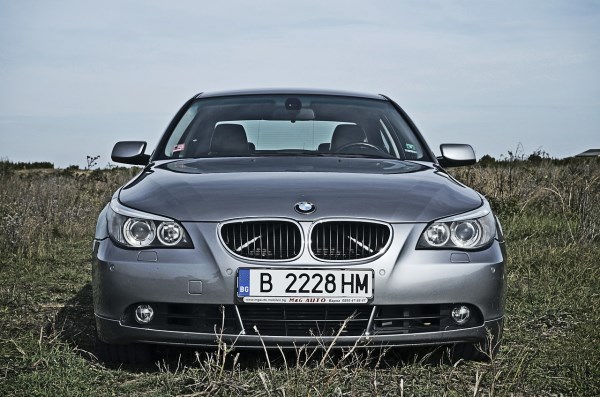 In 2009, Shane Ingram found out that making an illegal withdrawal from an ATM cash machine wasn't all it was cracked up to be.
The Grimsby, England bumbling burglar and several of his mates backed up their car up to the Grimsby Institute just before midnight on January 14th. Ingram and his cronies used a crowbar to break the glass door of the entrance hall of the school where a cash machine proudly stood.
They put a chain around the ATM and hooked the chain up to the car. The Grimsby goofballs tried to pull the machine out by driving forward, but to no avail. After the would-be thieves' second attempt failed, they left the cash machine, chain and the car's bumper behind.
They also left their license plate behind! With comparative ease, police found the suspects' car along with Ingram's fingerprints on the passenger door. His DNA was also discovered on the chains attached to the car.
And, just like that, the Shane gang turned into a chain gang!
10

Pants (with fecal matter included as a bonus!)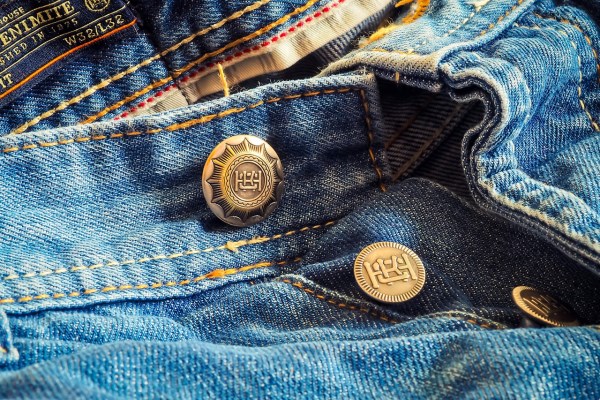 Michael Rieger of West Bend, Wisconsin was returning home from his job at the local bar in the early morning hours of Sunday, October 28, 2007. After discovering his front door open, Rieger saw a light flashing from his basement. An intruder had entered his home and attempted to sneak out through the garage. After failing to find an exit from the garage, the flashlight toting burglar, Benjamin C. Hoppe, attempted to whiz right by Rieger at the top of the stairs to make his exit.
Not so easy! The self-described "old, fat bartender" grabbed the intruder and put him in a bear hug while his wife called the police. The pair wrestled for several minutes, but ol' slippery Hoppe managed to slide out from Rieger's grip. He also managed to lose his pants in the process.
Hoppe ran but was found lying face down in tall grass in a nearby wooded area soon after by the police. The trouserless burglar repeatedly asked police: "How long were you guys looking for me? Because I was in a really good hiding spot. "
According to the police report, "a large quantity of fecal matter on the interior of the pants," was found. Feces was also found on the threshold of the door and the porch.
Hoppe was charged with burglary, a felony, receiving stolen property, a misdemeanor, and possession of a controlled substance, also a misdemeanor.
Makes you wonder, just how hard of a bear hug was it that Rieger gave?!