1

Women-only parking spots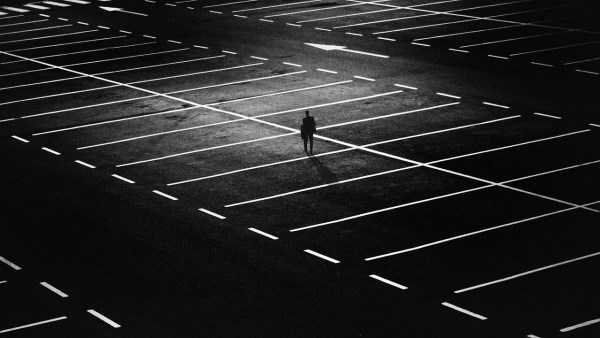 There's parking for expectant mothers in the United States, but South Korea has taken the special parking designation a little further. The country has marked off prime parking for women only.
There are thousands of spaces – outlined in pink – that are a little wider and a little longer than the standard parking space. They're also better lit and closer to elevators and escalators.
The city is spending $100 million to create the spaces, which is part of a bigger push to make Seoul more female friendly.
This isn't the first time a town has catered to women drivers. A German town had a similar initiative in 2012. China, Kuwait, Malaysia, Indonesia, Austria and Italy also have gender specific parking.
2

Women-only Computers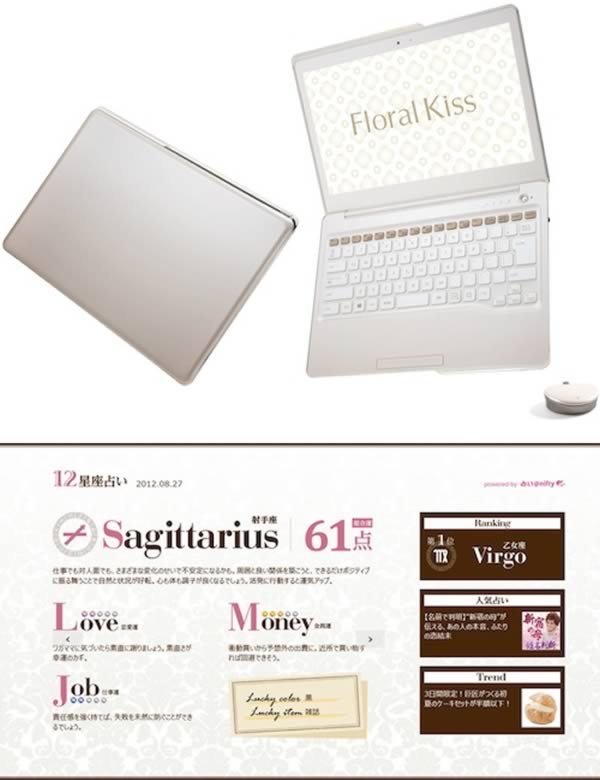 In 2012, Japanese electronics giant Fujitsu launched a new computer aimed at female users. The "Floral Kiss" Ultrabook was developed "by a team of female engineers aiming to bring elegance to PCs," according to the brand.
The computer came in three colors –
"Elegant White," "Feminine Pink" and "Luxury Brown." The top casing had gold trim and a flip latch that made the display easy to open "by users with long fingernails."
The power status LED and Caps Lock key were decorated with diamond-cut stones, while a gold ring frames each key on the transparent keyboard, and the outtake and intake vents featured a floral motif.
Floral Kiss also featured custom-designed apps for women, such as a Scrapbook, a Diary and Daily Horoscopes. How sexist is that?
3

Girls-only Removal Firm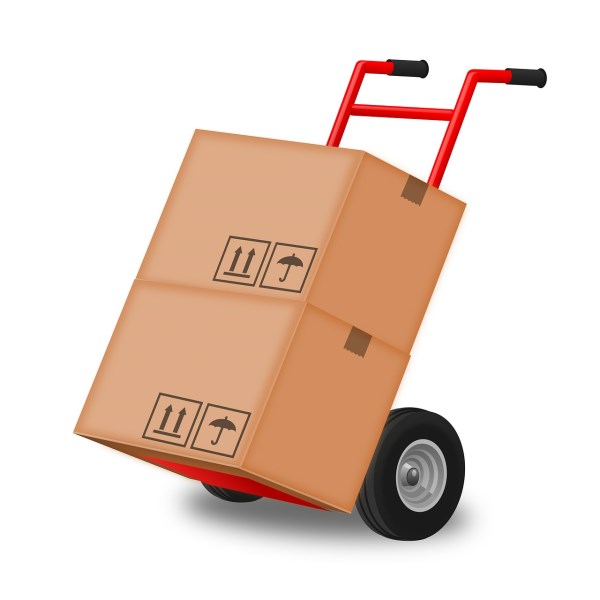 A female-only removal company, Van Girls, was born in 2012, when Emma Lanman, 30, decided to leave her job in the fire brigade and turn all-female removals into a business.
The company is increasingly attracting clients who assume they'll be more careful and flexible around the home, but even though they handle the boxes with care, Lanman's recruits are anything but "delicate flowers." Among them she has Ellisha, who plays premiership women's rugby and is medieval historian who loves unpacking people's books and "arranges them by 16th and 17th Europe" and Louisa, who has a law degree.
4

Women-only Artwork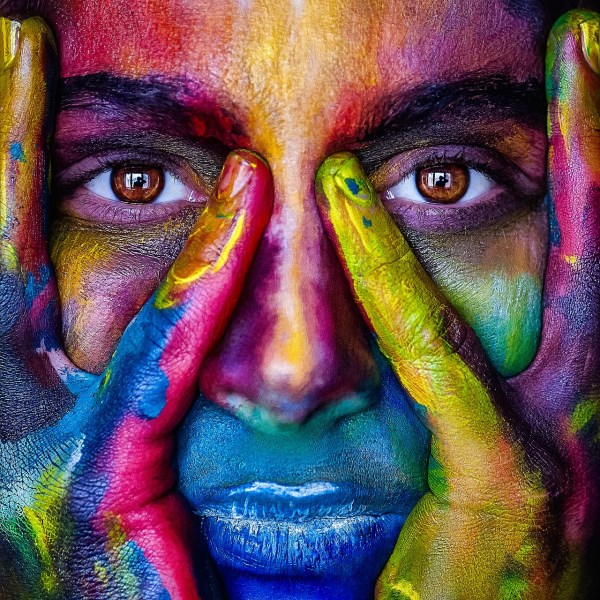 In 2012, the Dowse Art Museum, a municipal art gallery in Wellington, New Zealand, was the subject of a human rights complaint when it announced a "women and children only" exhibit. The exhibit in question was a short (3 minute) documentary film called Cinderazahd: Behind the Veil by Qatari-American filmmaker Sophia al-Maria, and was being shown as part of the wider exhibition, In Spite of Ourselves: Approaching Documentary.
The film shows a group of Qatari women and children getting ready for a wedding. Because the women are unveiled, al-Maria stipulated that the gallery could show the film only on the condition that men be prohibited from watching it. Cam McCracken, the gallery's director, agreed to the stipulation and has not seen the film himself.
The decision to exclude men proved controversial. A Lower Hutt resident complained to the Human Rights Commission over the female only art exhibition. Paul Young, 60, said the Dowse was "out of line" in allowing the viewings to be restricted, as it was "open discrimination" against 50 per cent of the population.
In his complaint, Mr. Young said it was deeply offensive that the exhibit could be allowed to blatantly discriminate against men. While Mr. Young acknowledged that the traditions of the Muslim culture should be respected, they could not be allowed to impinge on human rights, he said.
While no one likes to be excluded, it must be admitted that being prevented from seeing a 3-minute film is a fairly minor violation of human rights on the scales of global injustice.
5

Women-only Hotel Floors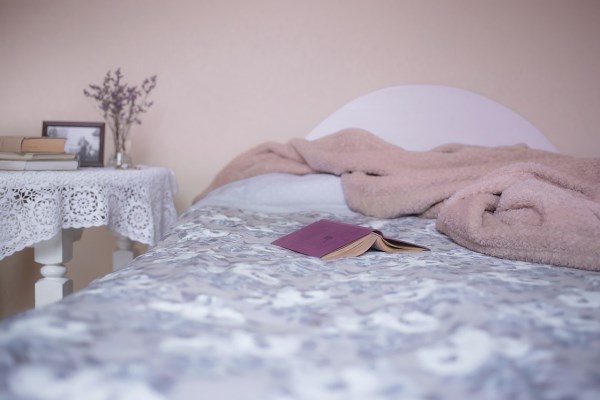 Walk into a room on the 17th floor of Copenhagen's Bella Sky Hotel and you'll be greeted by soft rose and burgundy toned colors, fresh flowers, fruit smoothies, fashion magazines, and a bathroom stocked with exclusive products, including day and night moisturizers. This might not sound all that appealing for most men, but that's okay because they'll never make it past the locked glass entrance to the floor. This is the Bella Donna – Europe's first hotel floor dedicated entirely to women – and according to the hotel's CEO Arne Bang Mikkelsen, it is designed by women, for women.
To get it right, the hotel asked a number of women what they wanted, and added things like cleanliness, a nice bathroom, high-powered hairdryers, steam irons, cosmetic mirrors, healthy options on the room service menus, and full-body mirrors to their list of priorities.
Global numbers are hard to come by, but research shows women accounting for nearly half of all business travelers in the U.S. in 2010, up from approximately 25% in 1991. Places like the Naumi Hotel in Singapore, the Premier Hotel in New York, The London Dukes Hotel and the Georgian Court Hotel in Canadian Vancouver, seem to be realizing the potential in catering to women.
6

Women-only Passenger Car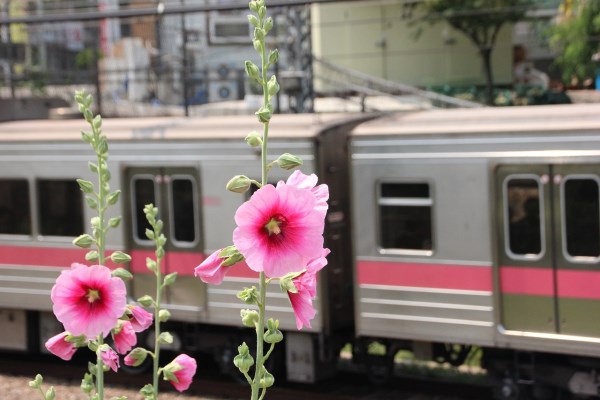 Women-only cars on Japan's railways have existed in some form or other for more than 50 years, with "hana densha" (lit. "flower train") carriages originally being introduced as a way of keeping female students safe from the advances of lecherous men during peak hours. Now considered by many to be a vital part of many inner-city rail services, the train car closest to the driver's cabin is often reserved for females only and is clearly marked both at boarding locations on the platform and inside the train itself.
Many unwitting foreign males have no doubt hopped on board these carriages during rush hours without realizing it. Although foreigners usually escape relatively unscathed, when native Japanese men dare to cross that pink line and invade the sanctity of the josei senyou sharyou (women-only carriage), more often than not they are berated by the women on board until they exit or switch cars.
7

Women-only Taxis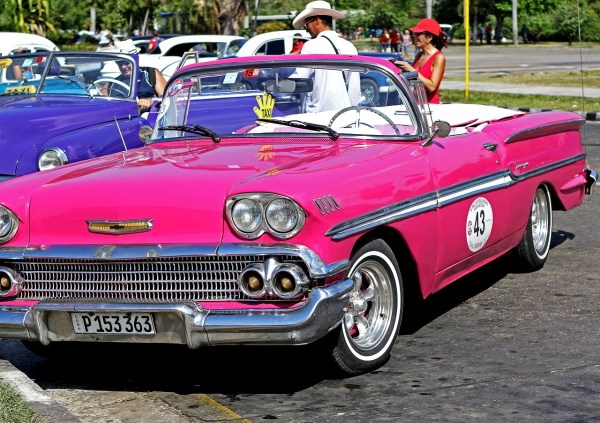 In London alone, 10 women are attacked each month after getting into an unlicensed cab – it's only natural that women feel safer taking a taxi driven by a woman. Pink Ladies spotted a business opportunity and created the UK's first women-only private car hire franchise.
The Pink Ladies drive Renault Kangoos that are pink inside and out, making them highly visible. Passengers sign up as members, and fares are either pre-paid, paid by credit card or with a "pink account," which is both convenient for members and safe for drivers.
8

Lady Burger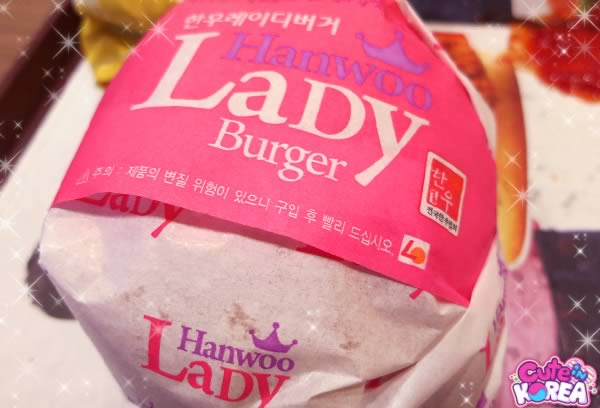 In 2010, Korea's large burger chain Lotteria (aka Lotte Burger) added a brand new burger to its menu, the "Lady Burger." Aside from the fact it came in a pink printed wrapper, nothing is very lady like about it, unless it's the bits of rice cake worked into the hamburger patty is what made it suitable for females only.
9

Girls-only App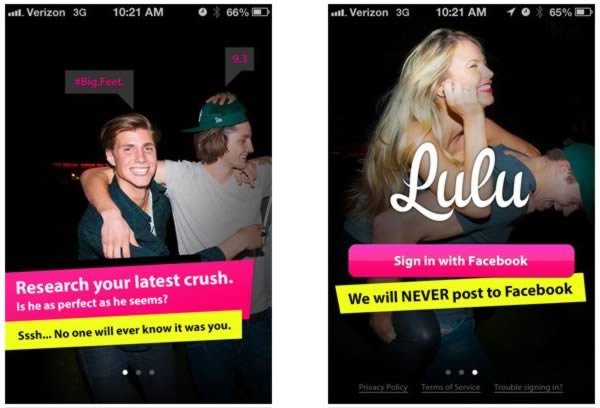 In London, two long-time friends Alison Schwartz and Alexandra Chong created an app that helps women anonymously gossip about men. On Lulu, men aren't allowed in, and women can anonymously rate them without their consent.
The men, who are all guys the women know via Facebook, are rated on a scale of one to ten. Their profiles are automatically pulled in when the women they know access Lulu. When rating a man, women are prompted to share how they know him (friend, ex-girlfriend, etc), then asked to check off all the good and bad qualities about the man that apply.
The tone is playful and funny. Quality hashtags include #BigFeet and #OneWomanMan for pros, and #Obsessed WithHisMom and #NapoleonComplex for cons.
Regardless of its tone, the app inherently draws controversy. A number of men have complained about the access to their profiles, but there haven't been any lawsuits filed yet. Schwartz says her team immediately removes men's profiles if they write in and complain.
10

Women-only Bar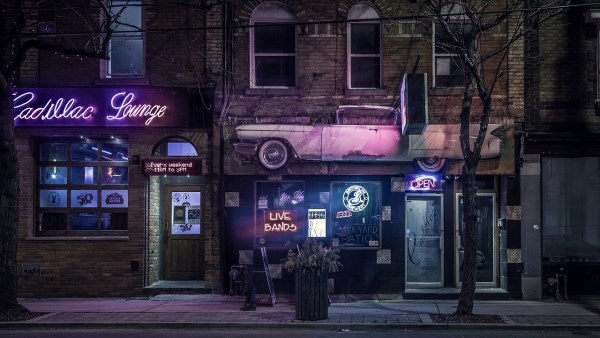 In Feb 2014, a bar in London's Soho district reopened as a women's-only restaurant and networking hub called KC'z Bar. Owner KC Gates explained that the reinvented space is intended "to be a place women can come to after work. It's not about preventing men from coming in, but (rather) putting what women want first. It is by women, for women." Some have questioned whether such gender-exclusive clubs are discriminatory, but Gates believes that women yearn for havens where they can let loose without having to deal with unwanted advances.