1

They Used To Mail Children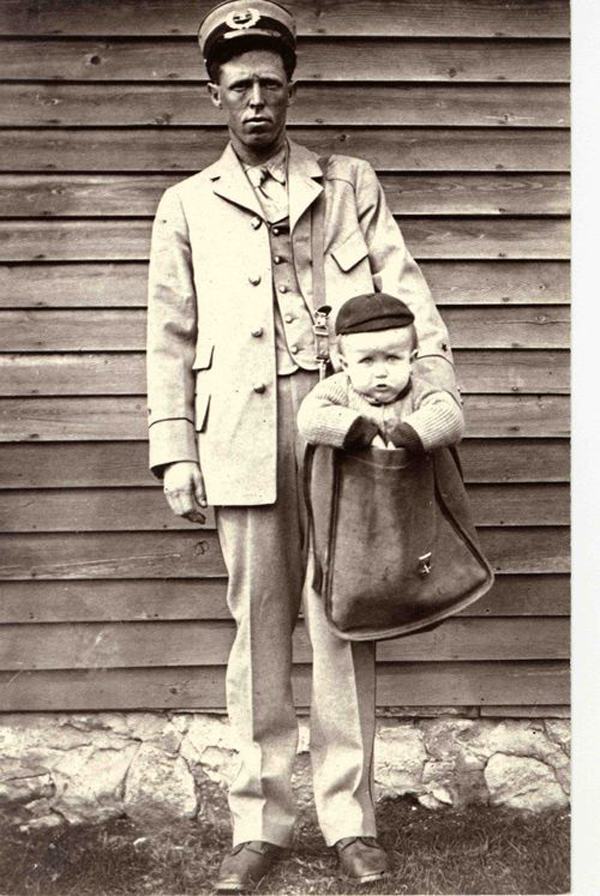 A photo from the era, poking fun at child deliveries
The parcel post system in the United States began in 1913, and almost immediately people began testing the bounds of what "packages" could be sent. In mid-January that year, Mr. and Mrs. Jesse Beauge of Glen Este, Ohio realized it would be cheaper to send their son to visit his grandmother via parcel post than buying a standard rail ticket. They paid 15 cents in stamps, and "insured" him for $50. The Postmaster quickly outlawed the practice, but people kept skirting the rules, including sending a 14-pound baby to grandma (a popular destination for children, it seems). After a peak in 1915, they were finally able to put the kibosh on mailing kids.
2

Slave Mailed to Freedom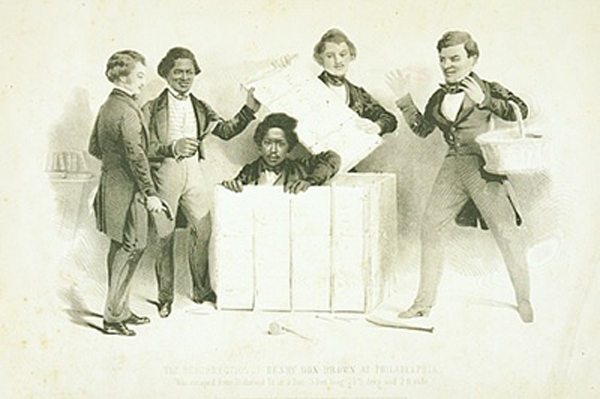 This may be the most ingenious escape from slavery ever. Henry Brown claimed to a "heavenly vision" to mail himself to a place where there were no slaves. On March 29, 1849 Brown tucked himself into a wooden crate (with the help of a storekeeper friend), and the 200lb box was shipped to the Philadelphia home of abolitionist James Miller McKim 27 hours later. He touted his escape, which caused the Fugitive Slave Act to be passed in 1850. Some, including Fredrick Douglass wished he would have kept his mouth shut about it, so that others may have used a similar method.
3

A Live Cat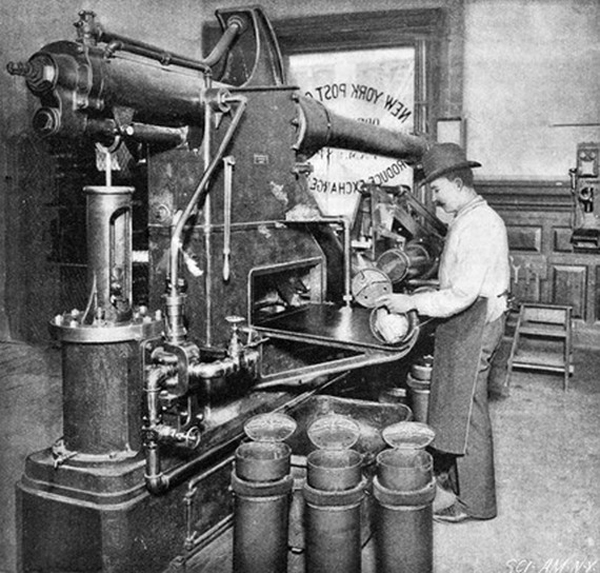 The cat just before its journey through the pneumatic mail system
In New York City, from 1897 up until 1953, mail was sent via a complex series of pneumatic tubes, whisking cylinders full of mail at 35 mph to its various destinations. For the inaugural event, the General Post Office sent a Bible, a large fake peach, and, for reasons unknown, a cat. According to one attendee who wrote about it in 1931, the cat seemed dazed, but unharmed.
4

Thousands of Creepy Letters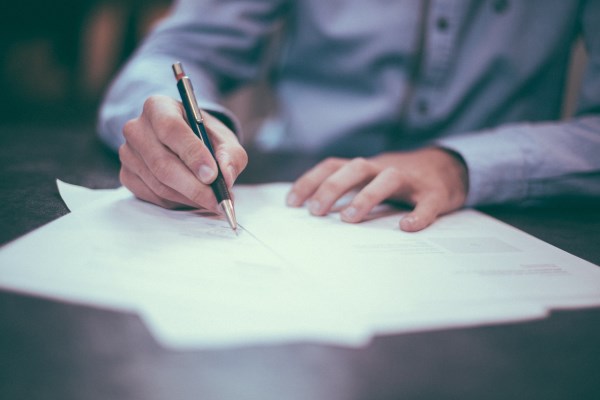 One of the Circleville letters
There's nothing weird, of course, about sending a letter through the mail, but thousands of them anonymously sent to one small town?
That's what happened in Circleville, OH (pop 13,000) starting in 1976. Residents from all walks of life began receiving these strange, missives in written block letters accusing them of various misdeeds. It is thought that the writer killed Ron Gillespie, who received a phone call from the writer and went to confront him; Gillespie drove off the road and was found dead nearby with his gun fired once. A man named Paul Freshour was thought to be the culprit and was put behind bars for attempted murder; he denied both charges. Even while he was in solitary, the letters kept coming until the 1990s and then abruptly stopped.
5

A Bank Building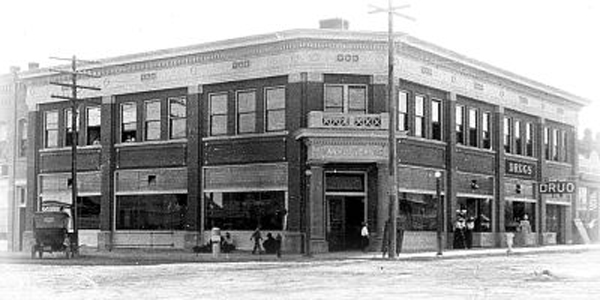 They sure were crafty in the early days of the US Postal Service...
In 1916, William H. Coltharp was going to build a brick bank in Vernal, Utah. The bricks he wanted were 127 miles away in Salt Lake City, and he calculated the best way to send them – all 80,000 – was via US mail.
He had crates packed under the 50 lb limit, 40 at a time, for a total of 40 tons. The Utah post office was overwhelmed, but did indeed deliver the entire "building." However, it prompted the postmaster to limit the weight one person could send to 200 lbs per day. "It is not the intent of the United States Postal Service that buildings be shipped through the mail," Postmaster General Burleson wrote.
6

College Student Gets Mailed $350,000 Drone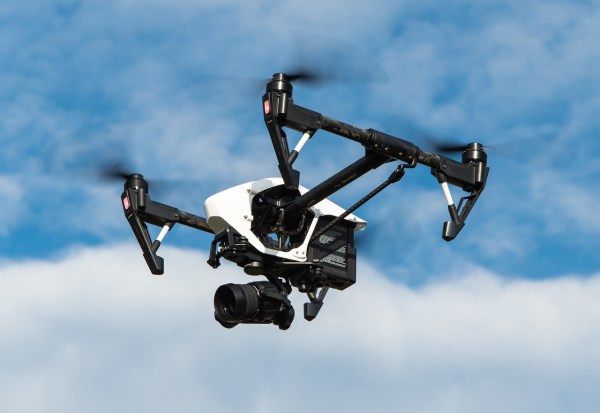 This drone's for you...
Oops! Here was an embarrassing (and costly) snafu. A college student ordered a weightlifting bench, but when the packages arrived via UPS, there was an additional box, also addressed to him. Thinking it was part of the unit he ordered, he opened the box, only to find what looked like a drone. He posted the photos to Reddit and they went viral.
It turns out the drone was non-military and used by the National Oceanic and Atmospheric Administration (NOAA). It is not known who sent him the drone.
7

Sending Bricks as a Form of Protest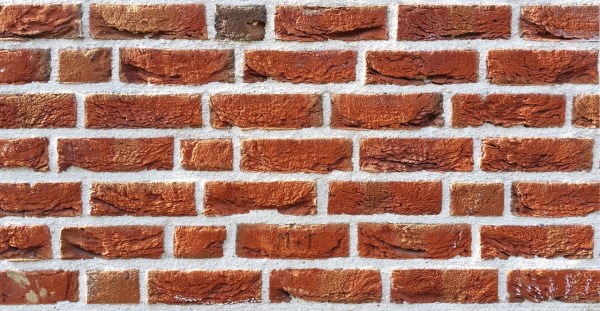 Speaking of bricks, the practice of sending them to banks or junk mailers was a concept/prank invented by radical Abbie Hoffman, who came up with the idea in his tome Steal This Book during the 1970s.
At the time, the "postage guaranteed" return envelopes and postcards sent by credit card companies and others were required to be delivered no matter what they were attached to, with the postage paid by the issuer (which could get pretty expensive with a heavy brick).
Since that time, the laws have been changed so these labels cannot be "improperly used."
This practice is still a method of protest: recently in England, opponents of the UKIP (UK Independence Party) sent bricks (amongst other things) in pre-paid envelopes, which apparently is still legal there.
8

A Ski, a Hammer and a Box of Smelly Fish as Part of an "Experiment"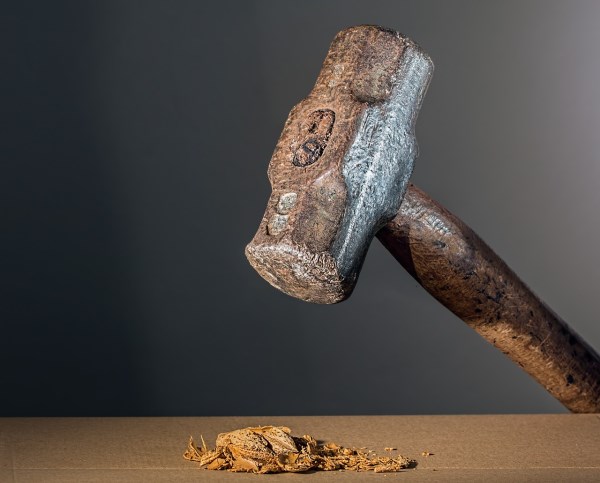 "If I had a hammer, I'd mail it in the mornin'..."
In spite of all these regulations, the Post Office is still reasonably tolerant when it comes to sending weird items in the mail. One group of merry scientists/pranksters from the magazine Improbable Research set out to test these limits in 2000, with a postal experiment. They sent a variety of different items categorized as valuable, sentimental, unwieldy, pointless, suspicious, and disgusting to see which ones would be delivered. These included a ski, a human tooth, a helium balloon, rotten fish in a box, and a fresh coconut. You can read the specific results of their "study" via the source below, but 18 out of 28 of these items were indeed delivered to their intended recipient (including the ski).
9

The "World's Smallest Postal Service"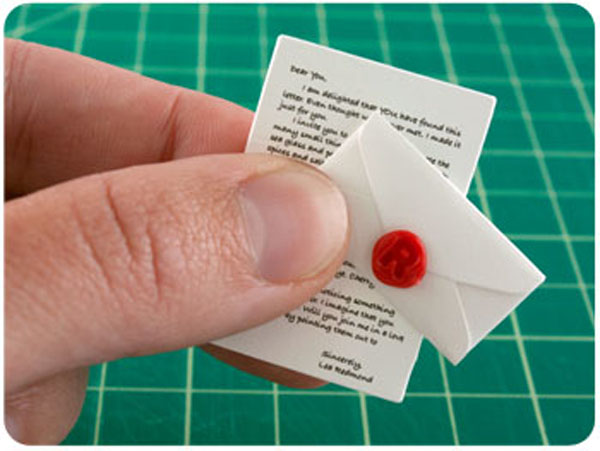 This entry is cute (and legal). A company called Leafcutter, dubbed "The World's Smallest Postal Service", hand-creates tiny letters, packages, and invitations that are then delivered via standard mail (albeit in a larger, mailable casing).
For a "tiny" fee, you can write a personal letter or choose a small object (if it's a package) and they will write, decorate, and ship it to anywhere in the world. Try it!
10

Bees, Chickens, and Scorpions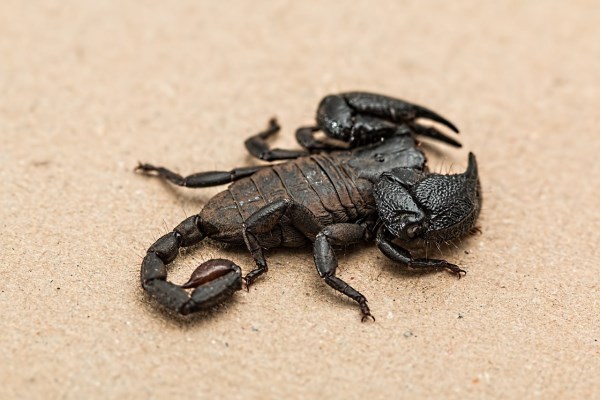 No, you can't send cats, bricks or children through the mail anymore, but there are still quite a few live animals that are indeed legal and deliverable. These include bees, scorpions, chickens, animals smaller than 20 inches, and fish. For a full list of these mailable critters, click here. Have fun and don't get stung!