Andy Warhol once said, "In the future, everyone will be world-famous for 15 minutes." While these people were never really famous, they got away with pretending to be, at least for a little while.
1

Denis Carre: Psy psych-out at Cannes
You gotta hand it to 34-year old French resident Denis Carre for striking while the iron is hot and riding on the coattails of Korean pop singer Psy's success.
After being mobbed by fans that thought he was the real deal in a Dublin nightclub, Carre took it up a notch by impersonating the "Gangnam Style" entertainer at the Cannes Film Festival in 2013. Fooling nearly everybody, Fake Psy rubbed elbows with celebrities such as Adrien Brody and Naomie Harris from the James Bond film Skyfall, danced on national French TV and even signed a deal to be honored at a gala in Monaco.
His ruse went undetected until the real Psy tweeted that the "Psy" at Cannes was indeed a fake. Said Carre of his 15 minutes of fame, "I know that my success is due to that of someone else," he said. "All of this amuses me."
2

Chris Dickenson: Homeless impersonator fools the world as Peter Criss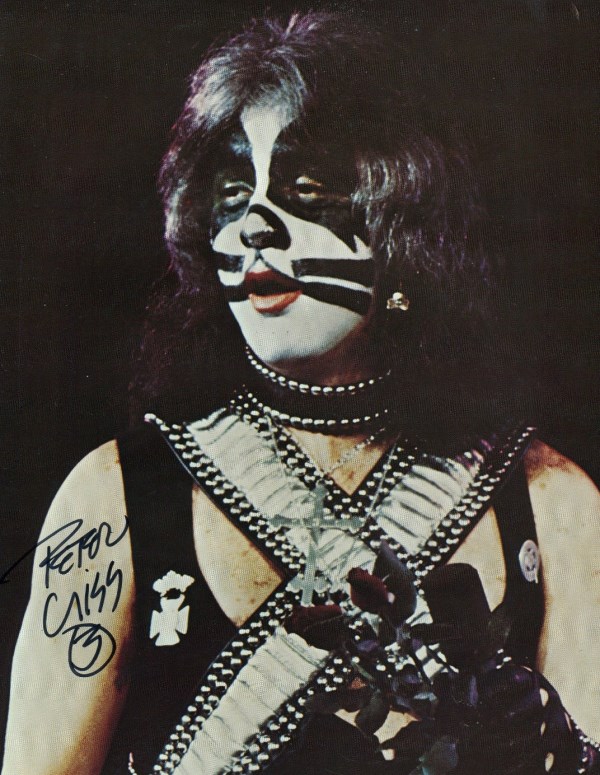 In the 1970s, Kiss were one of the most popular bands on the planet. With success, however, comes excess. Drummer Peter Criss – a.k.a. "The Catman" – certainly lived the rock star lifestyle for a number of years which ultimately led to his departure from Kiss in 1980.
The former Kiss drummer led a comparatively quiet existence until 1991 when Star
magazine reported that a broke, homeless and ill man living under a pier in Santa Monica was Peter Criss. (Keep in mind that the real Peter Criss' face was pretty much a mystery to the general population as he was out of the band by the time the band decided to dispense with the makeup in 1983.)
Future husband of Rosanne Barr, actor/comedian Tom Arnold believed the homeless man to be Criss and even offered financial help. However, the reports turned out to be false and the real Peter Criss confronted imposter Chris Dickenson on the then popular talk show Donahue. The verbal fireworks flew and made for some pretty riveting TV!
In 1996, Criss joined his ex-Kiss bandmates for a successful reunion which led the way for further tours and albums until he was fired and replaced by another drummer in (guess what?) the Catman's makeup.
3

Alan Conway: Impersonating one of the world's greatest film directors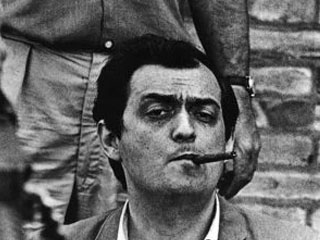 Stanley Kubrick was, and still is, considered of the greatest visionaries in film history.
The director – famous for classics including 2001: A Space Odyssey, A Clockwork Orange and The Shining, among others – was a notorious recluse in his later years. His fear of flying kept him working in his secluded manor house in England.
Kubrick's reclusive nature led to his being out of the public eye for 15 years. Enter con man and alcoholic Alan Conway who convinced several bigwigs in the entertainment industry that he was the director. Clean-shaven Conway got away with it merely because Kubrick was known for having a beard and most didn't know what the director looked like without one.
While impersonating Kubrick, Conway gave interviews as the director and had others pay for his meals, claiming that the studio would reimburse the person who took him to dinner. He even fooled New York Times critic Frank Rich. Rich invited "Kubrick" to his table at a restaurant in New York and didn't realize he had been duped until he contacted Warner Bros. executives.
Kubrick's lawyer told the filmmaker about the impersonator. This intrigued him: "It says here that Conway had only ever seen a 'bit' of one of my movies and he didn't like it! Gee! My films aren't good enough for him but I am! What an ingrate! And look at this. It also says he knew next to nothing about me!" Kubrick's wife, Christiane, was less than enthused, later saying, "It was an absolute nightmare, this strange doppelgänger who was pretending to be Stanley. Can you imagine the horror?"
Kubrick's assistant Anthony Frewin eventually tracked down Conway. Frewin went on to write the screenplay for Colour Me Kubrick based on these events and starring John Malkovich.
Talk about art imitating life!
4

Elmer Edward Solly: No "Grease For Peace" for this escaped killer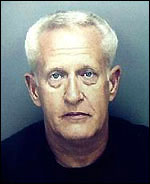 On April 16, 1970, Elmer Edward Solly was convicted of manslaughter after beating his girlfriend's two-year-old son to death the previous June. After being incarcerated at Trenton State Prison in New Jersey, Solly was eventually transferred to Leesburg State prison in 1974.
While at Leesburg, Solly befriended the psychologist who worked at the prison who in turn convinced prison officials that it was okay for Solly to visit his ailing mother. Solly was on his best behavior during those visits and on the third visit, was accompanied only by the psychologist. Solly asked be allowed to visit his girlfriend, and when he did, took the opportunity to escape.
For the next few years, Solly assumed various identities while his mother claimed to not know where her fugitive son was.
After moving to Florida, Solly assumed the identity of Vinnie Taylor, guitarist for the famous rock 'n' roll revival group, Sha Na Na. (The real Taylor died of a heroin overdose in 1974.) Using forged documents including a birth certificate and driver's license, Solly stated that Taylor's death was staged and Solly's Taylor took on the new stage name of Daniel "Danny C" Catalano.
When Sha Na Na found out, they demanded Solly/"Taylor" to stop performing as "Danny C." Solly refused and the band threatened a lawsuit but dropped it to avoid further publicity for the impersonator.
In 1999, Solly's case was reopened and investigators enlisted a forensic artist who created an image of what Solly would look like in the present day. After Solly's mother died in 2000, family members started cooperating with investigators, informing them that Sully was living and performing as Danny C. – a.k.a., "The Bad Boy" of Sha Na Na – in Florida. Incredibly, the forensic image of Solly looked just like the current photo of Danny C. on his website.
Solly was taken into custody in 2001, but was granted parole in 2003 for good behavior. He died in 2007.
5

Bill English: The grocery bagger claiming to be Buckwheat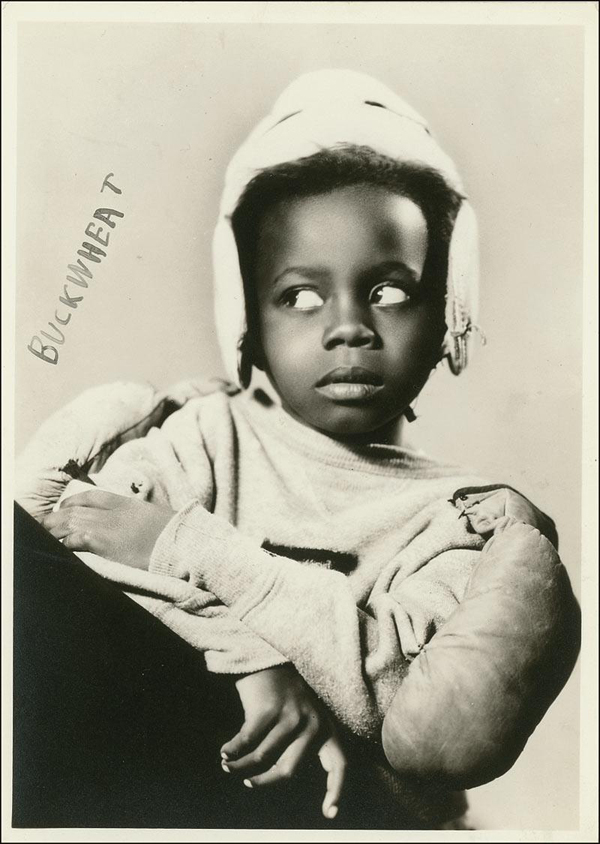 The classic Our Gang comedy shorts are well loved by people of all ages to this very day. Among the most popular of the Little Rascals characters were Alfalfa, Spanky, Darla and Buckwheat, who was played by Billie Thomas.
In 1990, ABC-TV's news magazine 20/20 ran a segment on a man by the name of Bill English who claimed to have played Buckwheat in the Our Gang series and now worked as a grocery bagger in Tempe, Arizona. English said that he changed his last name of Thomas to English to avoid interference with his work and autograph hounds.
Actor George "Spanky" McFarland saw the report and notified the media that English was indeed an imposter and said the real Billie Thomas/Buckwheat had been dead for a decade.
McFarland confronted English on the TV program A Current Affair. English insisted that he originated the role of Buckwheat, with others playing it after him.
20/20 later acknowledged that English's claim had been false. The real son of Billie Thomas filed a lawsuit against the show and the producer of the segment in which Bill English appeared was fired.
Definitely not "Otay"!
6

Anoushirvan D. Fakhran: "J.T." phones home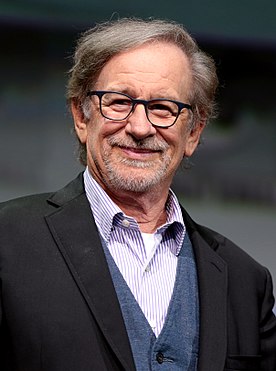 In 2000, when one Jonathan Taylor Spielberg started classes at Paul VI Catholic High School claiming to be the 15-year old nephew of legendary film director Steven Spielberg, things didn't seem too out of the ordinary.
Jonathan Taylor Spielberg proved to be popular with his fellow students, passing out $10 bills freely and telling girls that actor Ben Affleck would accompany him to the school's football game. He even owned a BMW with a personalized license plate that read, "SPLBERG."
Over time however, students noticed that some things didn't add up. One student thought it strange that a 15-year old could legally drive and park in the principal's parking space. Another student stated to the press, "He doesn't look 15, he looks 20."
When school officials contacted Steven Spielberg at his DreamWorks SKG office to inquire about his nephew's poor attendance, they found out that Spielberg had no relative with that name.
Jonathan Taylor Spielberg turned out to be Iranian-born Anoushirvan D. Fakhran – a 27-year old man who had no relation to Spielberg. The film director's "nephew" was charged with one count of forgery and two counts of uttering false documents, all felonies.
Sadly (or is it thankfully?), despite having excellent acting skills, Jonathan Taylor Spielberg never got a job in one of his "uncle's" films.
7

Anna Anderson: The most famous royal imposter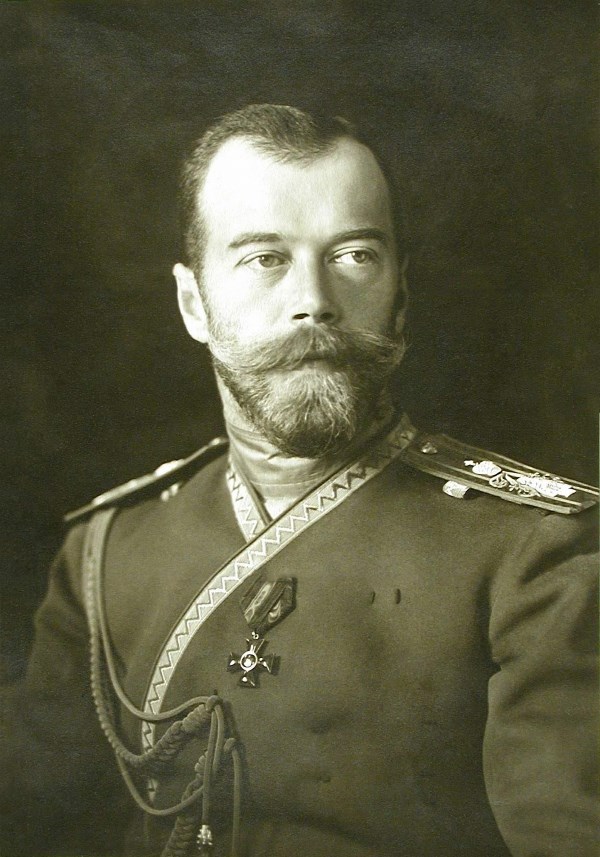 There have been times where we all wished we were born into royalty, but Anna Anderson took her desire to be a princess to a whole new level.
In 1918, Russian Czar Nicholas II, his family and attendants met their demise when they were executed by a firing squad. Their bodies were immediately burned. Almost instantly, rumors emerged of the czar's youngest daughter, Anastasia, surviving and getting away.
In 1920, a woman in Berlin, Germany attempted suicide by trying to jump off of a bridge, but refused to tell her rescuers her name. After being institutionalized, the woman called herself Tschaikovsky and then Anna Anderson, but eventually settled on Anastasia and claimed to be the youngest daughter of the last czar of Russia.
How did Anderson survive the Romanov executions? She claimed to have jewels sewn into her corset, which made bullets impenetrable. She also explained that the bayonets of the Communist death squad soldiers had been blunt and one of the soldiers who came to remove the bodies noticed that she was still alive and spirited her away to Romania.
Anastasia's childhood friend believed her to be the real deal, claiming Anderson knew things only her friend could know. However, the czar's sister was convinced Anna Anderson was a fake. Regardless, Anderson did have similarities to Anastasia including a deformed foot and scars on her body from gunshot wounds.
Anderson insisted she was the Grand Duchess until her death in 1984. It wasn't until years later when the Romanovs were exhumed that DNA tests proved Anderson was not Anastasia. She was Franziska Schanzkowska, a Polish factory worker with a history of mental illness.
8

David Hampton: Guess Who's Coming To Dinner? Not this guy!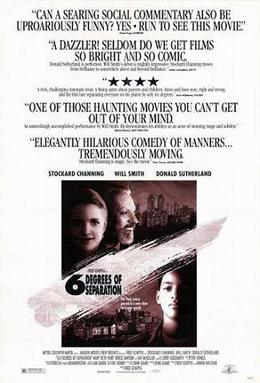 Celluloid legend Sidney Poitier remains a cinematic giant. His groundbreaking career in films commands the respect of many in Hollywood and around the world.
During the early 1980s David Hampton had a "Eureka!" moment when he discovered that he could gain admittance to famed New York City nightclub Studio 54 by posing as Sidney Poitier's son.
This ruse eventually led Hampton to con his way into the homes (and wallets) of several wealthy and prominent New Yorkers including Calvin Klein, Melanie Griffith and even the dean of Columbia University.
After his cover was blown, Hampton was as arrested and convicted for fraud and was ordered to pay restitution of $4,490 to his various victims. He was also banned from New York City. After he refused to comply with these terms, he was sentenced to a term of 18 months to 4 years in prison of which he served 21 months.
Playwright John Guare was so fascinated by Hampton's story he based his play, Six Degrees of Separation on the imposter. It became a sensation and won four Tony Awards. Hampton unsuccessfully sued Guare for $100 million of the play's profits. In 1993, the play became a successful film starring Will Smith and Stockard Channing with Channing earning an Academy Award nomination.
David Hampton died of AIDS in 2003 at the age of 39.
9

The Game: A famous rapper impersonates a cop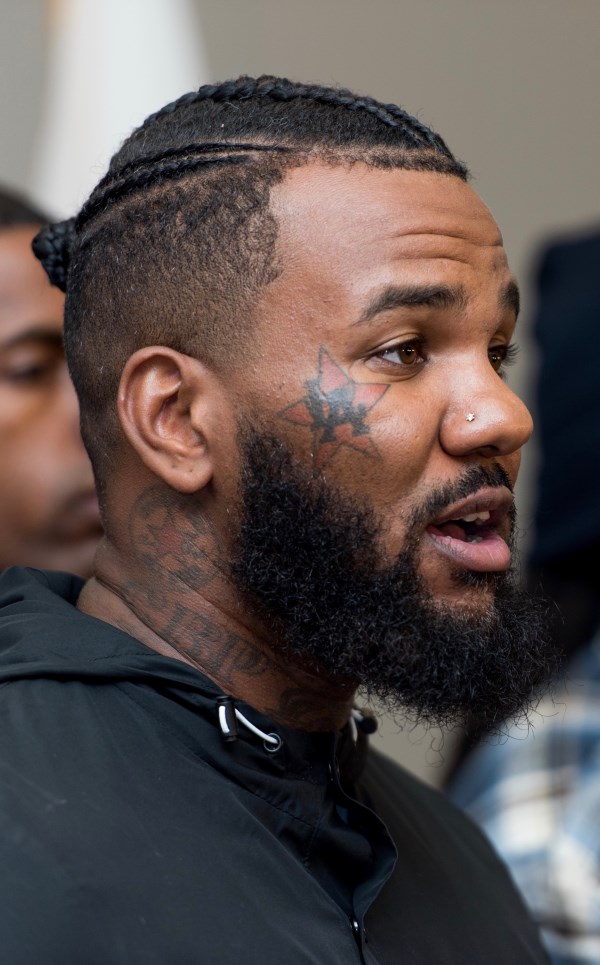 In November 2006, Jayceon Taylor – a.k.a., Grammy Award-winning rapper The Game – finished filming an appearance on Late Night With David Letterman and along with two other gentlemen, jumped into a cab. The Game was a little impatient with the cabbie and allegedly told the driver he was an officer, flashed his "badge" at the driver and demanded he go through red traffic lights as he need to be somewhere quickly.
After being pulled over by the real police, The Game was arrested. The driver was not.
Taylor's lawyer claimed his client was innocent, concluding that, "the whole case is ludicrous." Um, isn't that the name of another rapper? Okay, okay, apologies to Ludacris for the bad joke!
10

Leah Efay Davis: Pudding Pops and Robbers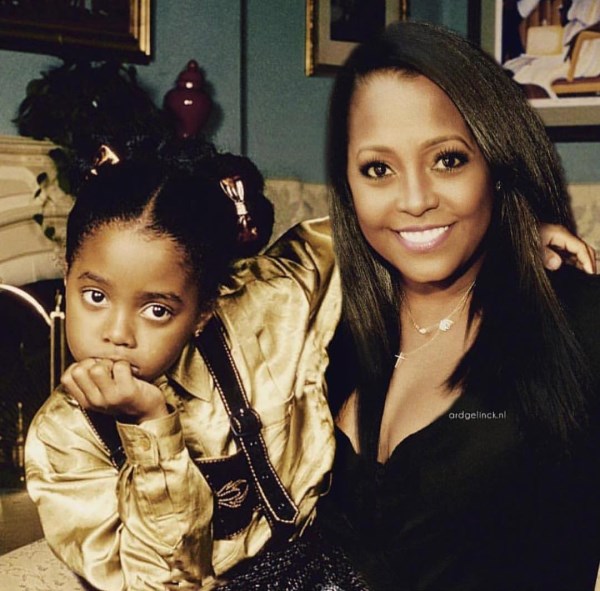 You get caught shoplifting in a Provo, Utah J.C. Penney store and what do you do? You claim you're a Cosby kid, of course!
On January 5, 2012, security stopped 32-year-old Leah Efay Davis as she walked out of J.C. Penney with $600 worth of goods. After getting caught, Davis told the police that she played the part of Rudy Huxtable on the classic TV sitcom, The Cosby Show. (Keisha Knight Pulliam actually played the part of the youngest Cosby kid on the show.)
Hmm, maybe Davis was actually researching for a part for the upcoming film, Mall Cop 2. No Jell-O Pudding Pops for you, Ms. Davis!