1

The Somerton Man - Unknown With Cryptic Note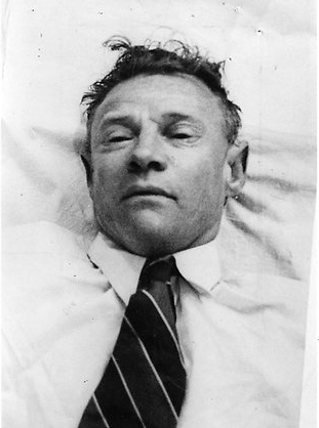 On December 1, 1948 a body was discovered in Somerton beach in South Australia. He was fully clothed, his feet crossed, and a cigarette was tucked behind his ear. The cause of death was unknown (but later believed to be poison.) He was dressed in a full suit even though it was warm weather. Here's where it gets stranger –  all the tags were removed from his clothing. Stranger still –  a piece of paper found in a secret pocket in his trousers appeared to be torn from the last page of the Rubyiat and read "Tamam shud" (finished) in Persian. There is speculation that he was a Cold War spy but to this day his identity remains a mystery and the case is still open.
2

Missing Tourist Found Floating in Hotel Water Tank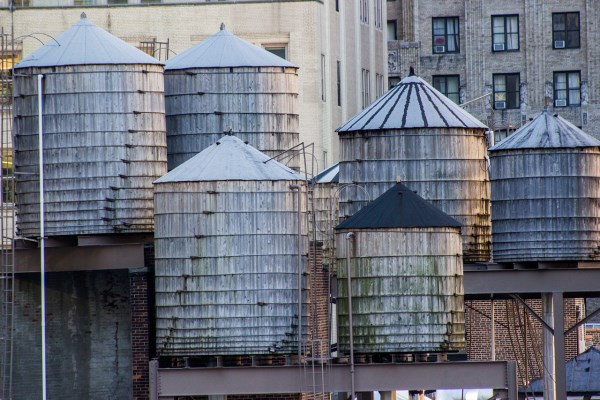 Elisa Lam was a 21-year-old Canadian tourist visiting from Los Angeles. That's not the strange part – it's how she died that is unknown (and unsettling): she was found floating 19 days later in the Cecil Hotel's water tank, which was covered and behind a locked door.
Lam was staying at the Cecil which had been recently renovated but has long been rumored to be haunted (the Night Stalker stayed there as well.) Her cause of death is unknown, and the "why" is a mystery also. Before her disappearance/death, she was captured in the hotel elevator pressing all the buttons, acting paranoid, and just all-around creepy. Her body was only discovered when guests complained of low water pressure when showering or drinking(!) from the tap. Watch the elevator video, if you DARE:
3

The "Persian Princess" Mummy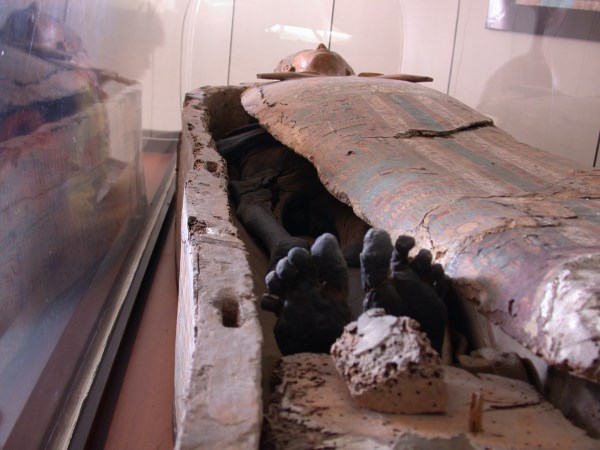 In October of 2000, Pakistani police were tipped off about a mummy that was being sold on the black market. After an interrogation, they were led to a house in Afghanistan where they were shown a mummified corpse in a gilded coffin. The mummy wore golden crown and was placed atop a mound of wax and honey.
Archeologists from Islamabad's Quaid-e-Azam University announced it was a Persian princess from 600 BC and a major archeological find, but upon further examination by other researchers, the "Persian Princess" was revealed to be a fake: the inscriptions had grammatical errors and the corpse was not as old as the coffin. It was concluded it was a woman in her 20s who was killed by a blunt instrument to the neck in the 1990s. No one knows who the woman is or who mummified her, but she was finally buried in 2008.
4

9 Missing Skiers Found Dead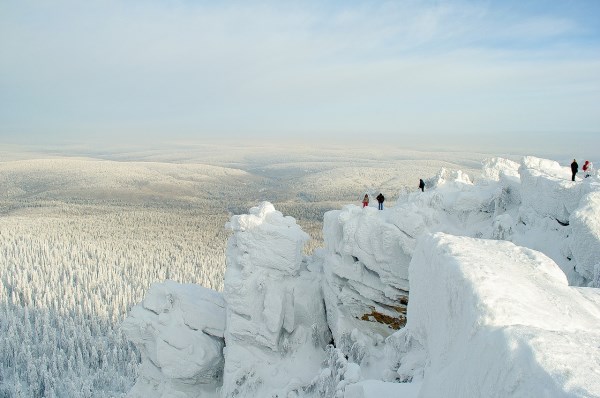 In February of 1959 in the Ural Mountains in Russia, a group of 10 skiers went on a camping trip. One turned back early due to illness, but the rest went on. When they didn't return, a search party was sent out and and they were discovered dead.
Five of the skiers were found in the forest near their tents, but without any warm clothing (temperatures were -30 degrees C.) The other four were buried nearby with mysterious injuries, and one was even missing a tongue.
No other footprints were found and the Russian government listed their deaths first as a result of "a compelling unknown force" which was later changed to "Top Secret." Although it was concluded that the military were testing weapons in the area at the time why and how these skiers were killed remains unknown.
5

The Dead Deadhead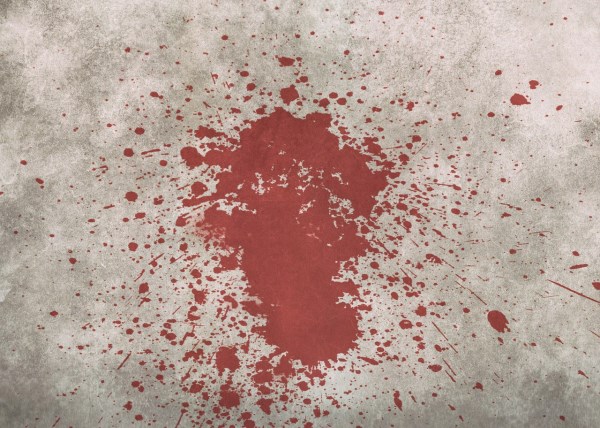 Computer-generated photo of "Grateful Doe"
Talk about a bad trip: after visiting his girlfriend, 21-year-old Michael Hager fell asleep at the wheel and crashed his van while driving home early one morning June 26, 1995. He died of massive injuries at the scene and so did his passenger, a hitchhiker wearing a Grateful Dead t-shirt whose identity still remains a mystery.
The man was about 25 years old, had dyed red hair, as well as 2 tickets to the Grateful Dead concert that took place a few days earlier. His possessions also included 4 quarters, a Bic lighter, and a note that read: "Jason, Sorry we had to go, see ya around, call me... Caroline T. + Caroline O," The 914 number that was written down was not released by police, and neither Caroline has ever been found. You would think that someone would have reported a missing young person that fits his description, but almost 20 years later he is still known by police as "Grateful Doe."
6

The Man Who Fell to Earth (from a Plane)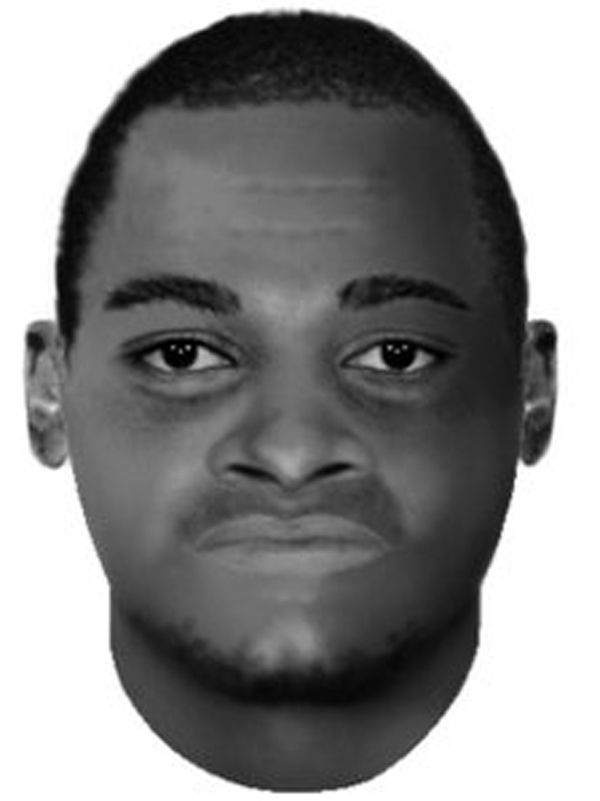 Police rendering of the man
West London residents of Mortlake were horrified to discover the body of a dark-skinned man in the middle of the street with massive head injuries. It was concluded that he was a stowaway on a plane that had been flying overhead. A SIM card found on the man's body allowed investigators to contact a woman who said he was her gardener when she lived in South Africa. He was identified as Jose Matada from Mozambique.
Stowing away in a plane wheel well is very dangerous. The FAA has identified 96 individuals on 85 flights since 1947 that have attempted, with the death rate being 76%.
7

Dead Bodies Found on Property Where Elderly Owners Disappeared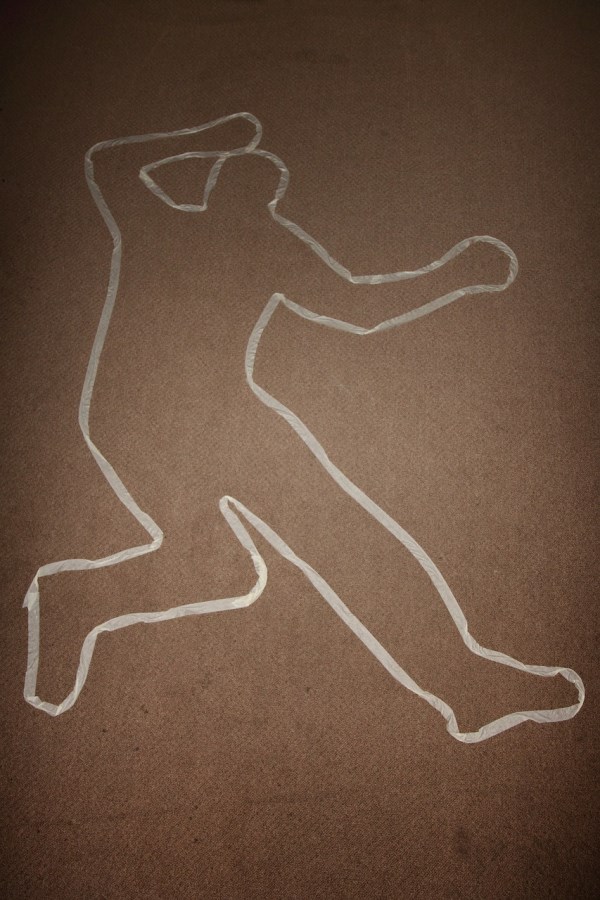 Two unknown bodies were recently discovered buried at a home near Mansfield, England. The occupants themselves were also unknown.
According to neighbors, the homeowners were an elderly couple in their 70s who lived there for many years in the 1990s and "seemed to disappear." It is unknown who tipped off the police on the decomposed bodies that were unearthed, leaving many unanswered questions about what went on some 20 years earlier.
8

Twin Brothers Dead for 3 Years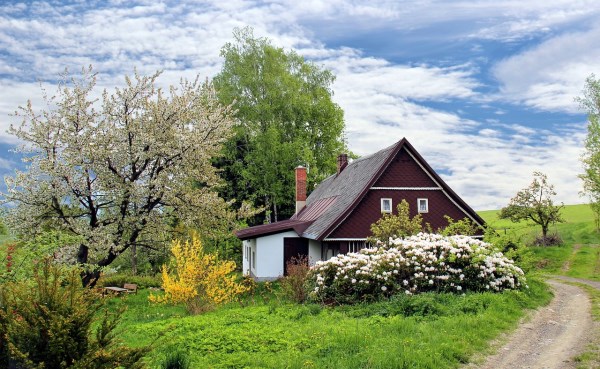 Who cut the grass?
Andrew and Anthony Johnson, 63-year-old twin brothers who lived in Chatanooga, Tennesse were recluses. Most neighbors didn't even know their names and only saw them come outside occasionally, often wearing surgical masks. Then, they stopped coming outside altogether.
It wasn't until 3 years later that the police finally went inside and found them both dead, sitting in recliners with no signs of foul play. Here's the strangest part: the grass continued to be cut by an unknown person that entire time.