Some people have a never-ending thirst for knowledge and hey, thank goodness for that! Where would we be without the likes of Thomas Edison, Steve Jobs, Henry Ford, Benjamin Franklin and other like-minded people who were visionaries?
While it seems that the people on this list come from wildly different backgrounds, they all also have something in common: they wanted to make an improvement to either their own lives or the lives of others by coming up with new creations of their very own.
Here are ten people that you would never expect were inventors and/or people who invented several things that are surprisingly different each other.
1

Michael Jackson: Anti-gravity shoes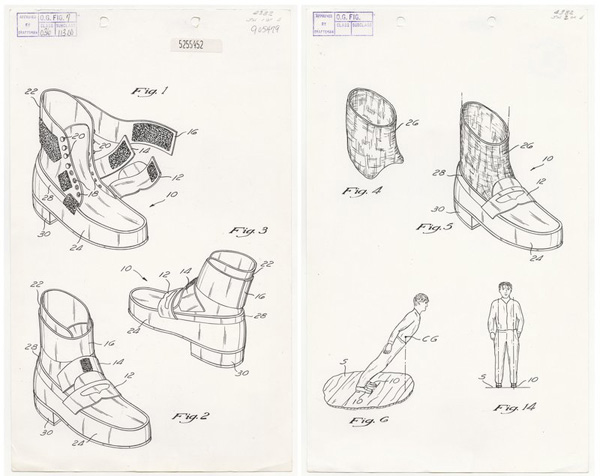 We all know Michael Jackson was one of the most successful singers and entertainers in music history, but how many of you know that he actually invented and patented something?
A video for a new Michael Jackson song during the singer's peak of popularity was a bonafide event. Each one had to be bigger and better than the last. For "Smooth Criminal," the seventh single release from the singer's Bad album, Michael created a video that was truly groundbreaking.
In "Smooth Criminal," Michael dances and "fights" with thugs, showcasing his trademark moves. Sure, there are cool moments throughout the video, but the coolest is when Michael tilts his hat and leans at an impossible 45-degree angle.
Jackson was held by wires to achieve this effect, but how would he do it live?
Michael solved the problem with the help of two designs and developed a "method and means for creating (an) anti-gravity illusion" patent for a shoe. The normal looking loafer has a strap around the ankle to secure it the dancer's foot with a heel that has a secret slot that locks into a small post on stage.
Michael used this "method and means" live in concert, wowing concertgoers and selling 7.5 million copies of the single.
2

Howard Hughes: The steel underwire push up bra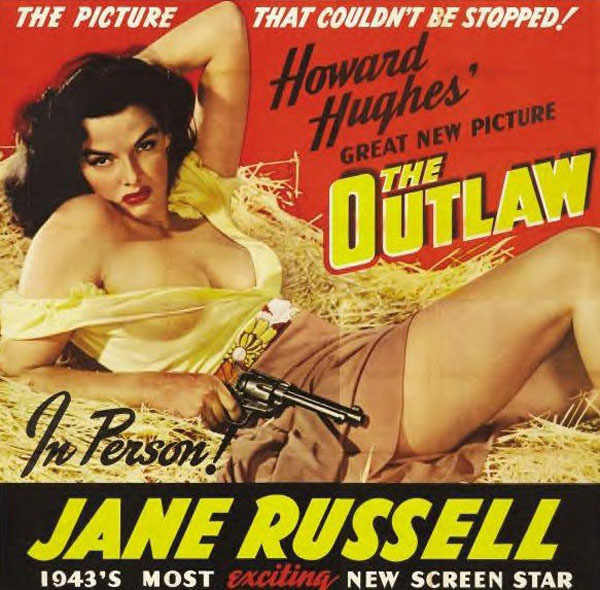 Successful movie director/producer, accomplished businessman, aviation pioneer, and in his later years, eccentric and reclusive billionaire – love him or hate him, Howard Hughes was an undeniable genius.
However, it was one of Hughes' lesser-known innovations that warrant his inclusion on this particular list.
While filming The Outlaw in 1941, Hughes felt the camera did not do justice to actress Jane Russell's ample breasts. The young director employed his engineering skills to design an underwired, cantilevered bra to emphasize her assets.
Jane Russell actually never used the bra in the film claiming the "ridiculous" contraption hurt so much she discarded it. The famed bra ended up in a Hollywood museum.
3

Abraham Lincoln: A method for buoying vessels over shoals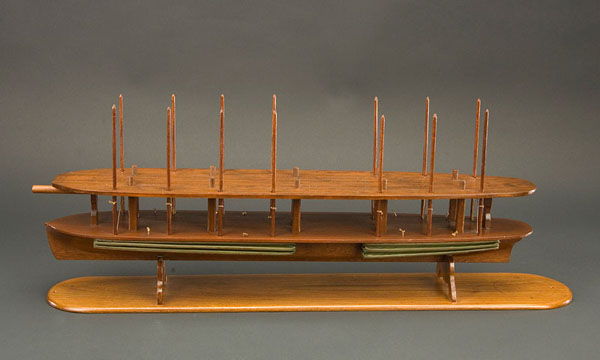 Abraham Lincoln is forever cherished in history as being one of the greatest U.S. presidents. He brought about the emancipation of slaves and preserved the Union during the Civil War. He is also the only president to hold a patent for an invention.
Earlier in life, Lincoln learned a bit about river navigation when he took a flatbed down the Ohio and Mississippi Rivers. Years later, as a young Congressman on his way home to Illinois, he became stranded on a sandbar and saw that "the captain ordered the hands to collect all the loose planks, empty barrels and boxes and force them under the sides of the boat. These empty casks were used to buoy it up."
This inspired Lincoln to develop his own device of fabric bladders that could be inflated and would lift the vessel above the water's surface.
Lincoln's invention was never manufactured but a scale model of the ship outfitted with the device Lincoln made survives and is now in the Smithsonian Institution.
4

Zeppo Marx: An early heart rate monitor and heating pad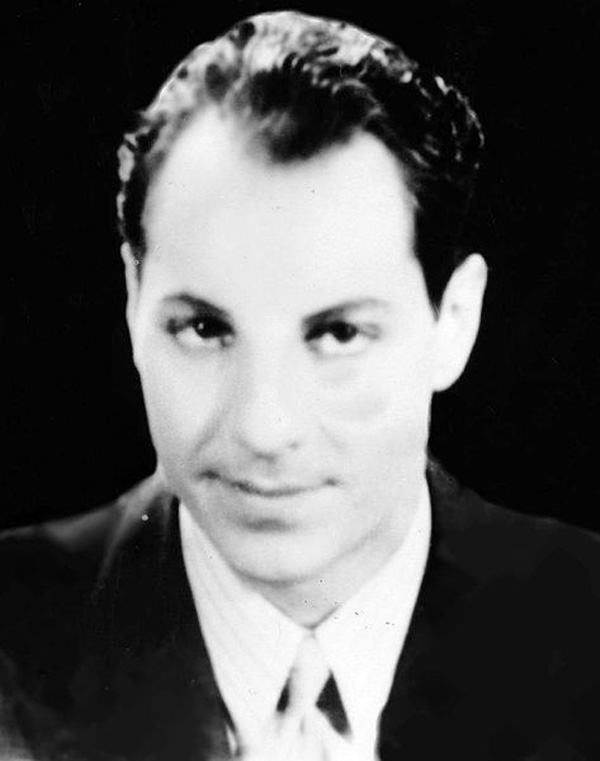 Perhaps the most superfluous member of the legendary Marx Brothers comedy team, Zeppo Marx was also the most mechanically inclined of the family. It is even said that he kept the family car in running order.
After leaving the group in the early 1930s, Max met a Douglass Aircraft executive at the racetrack. The executive told the vaudevillian and movie star that he was short on machinists and was, therefore, short on machine parts. Zeppo started work on those parts out of his garage and soon formed the company, Marman Products, known for marketing the Marman clamp, which is still commonly used in the aviation and aerospace industries. Thus began Zeppo's second successful career. A Day At The Races indeed!
Zeppo also received a total of three patents. The first was in 1952 for a Vapor Delivery Pad for Distributing Moist Heat (also known as a heating pad), a common item still in use to this day.
The other two patents were received in 1969 for "Cardiac pulse rate monitor" and "method and watch mechanism for actuation by a cardiac pulse." When used together, they were meant to alert people with heart problems. The watch part had two dials. One was driven by the wearer's pulse and the other operated at a normal heartbeat rate. So, if the pulse-driven part – which was run by an electric powered magnet – started to go too fast or too slow, it would trigger an audible alarm. In other words, it was an early heart rate monitor.
As Harpo would say in gratitude, "Honk honk!"
5

Marlon Brando: The conga drum auto tuner and pool shoes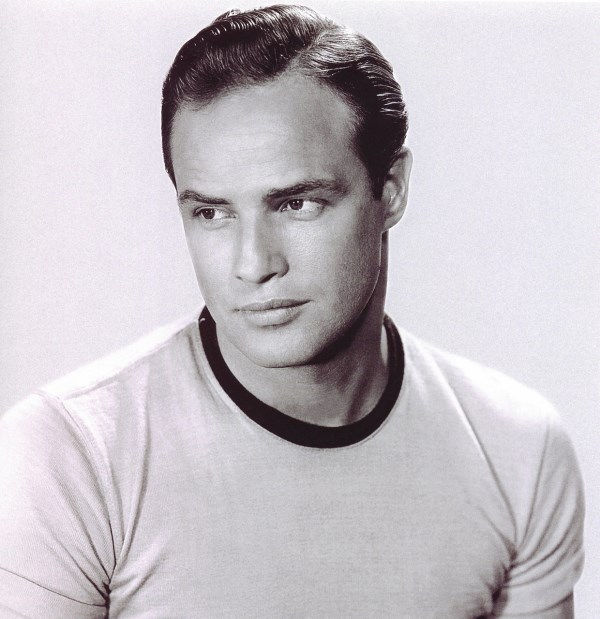 Though we all know Marlon Brando as one of the greatest actors of all time from his roles in iconic films such as On the Waterfront, The Godfather I & II, and Apocalypse Now, we can also add inventor to his list of achievements.
In 2002, Brando received a patent for a drumhead-tensioning device – an automatic tuner for conga drums using a single lever. The Oscar winner was passionate about Latin music his entire life and developed the device with the great Latin jazz percussionist, Pancho Sanchez.
Brando had a deep passion for inventing and even thought up of special shoes to wear in a pool to increase friction for a better workout in the water.
6

Desi Arnaz: The rerun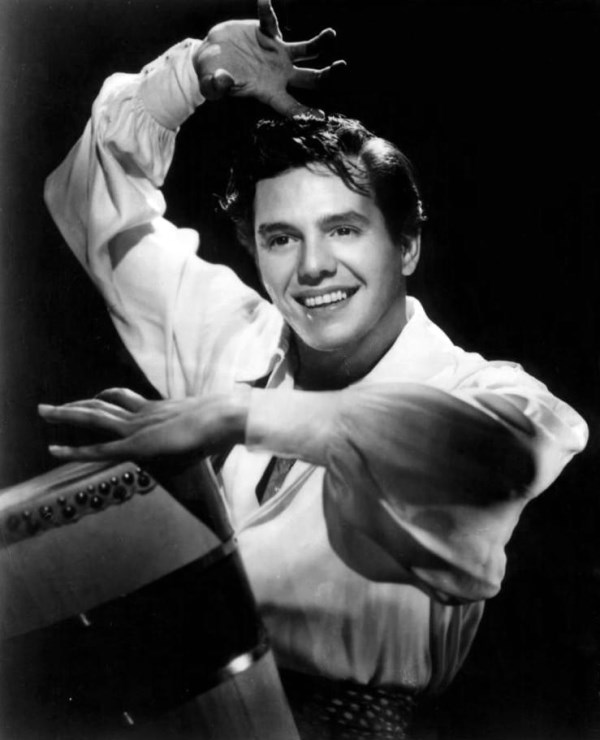 I Love Lucy creator and co-star Desi Arnaz is credited (along with wife Lucille Ball) for inventing several techniques that are now taken for granted in television sitcoms. Without the pioneering work they did, television would be very different indeed. In fact, you could say Arnaz invented the television rerun.
Broadcasting TV shows was very different back in the early 1950s. A show was taped live on the east coast, saved on a kinescope – a recording of a program that was filmed off of a video monitor – then rebroadcast on the west coast. Kinescopes provided an inferior image and degraded pretty quickly.
In the early days of television, most production was done in New York, but Lucy and Desi refused to leave Hollywood and insisted on taping I Love Lucy on the west coast. The network protested, claiming that live production in L.A. was impractical and because of the time difference between coasts, the network would be forced to air blurry kinescopes in the east, where most television-viewing homes were located.
So, Arnaz and Ball offered a solution – they would produce I Love Lucy on film and dispense with the kinescopes altogether.
To offset this major expense to the network, Lucy and Desi agreed to cut their joint weekly salary from $5,000 to $4,000 on the condition that their production company, Desilu (also the first independent TV production company), retained all rights to the show.
The network agreed and this paved the way for television reruns and syndication.
7

Paul Winchell: The artificial heart
It might come as a surprise that Paul Winchell, the man whose voice was known to millions of children as the voice of Tigger from Winnie the Pooh, was an accomplished inventor who was the first to design and patent a concept for an implantable, mechanical, artificial heart.
Winchell started in vaudeville as a ventriloquist. Originally a stutterer, he worked on his craft in school, built his own dummy and eventually got good throwing his voice. After success on stage, he starred in television's The Paul Winchell/Jerry Mahoney Show, with his dummy, Jerry Mahoney.
Later in his career, Winchell became a voice-over actor for cartoons on the Disney Winnie the Pooh film and TV cartoons.
Simultaneously, Winchell went back to school and studied pre-med at Colombia University. He then went on to study acupuncture and medical hypnotism.
The "Winch" eventually got a job at the University of Utah working with surgeons, one of whom was Henry J. Heimlich (creator of the Heimlich Maneuver). Winchell, assisted by Heimlich, developed and patented a mechanical artificial heart implanted in the chest cavity.
Winchell had 30 patents to his name including the disposable razor, a fountain pen with a retractable tip and an "invisible" garter belt, to name a few.
He continued to innovate, write, and occasionally perform until he died on June 24, 2005, at the age of 82. Thank you, Mr. Paul "T-I-double-g-ER, That spells Tigger" Winchell!
8

Thomas Jefferson: A macaroni machine and improved dumbwaiter and plow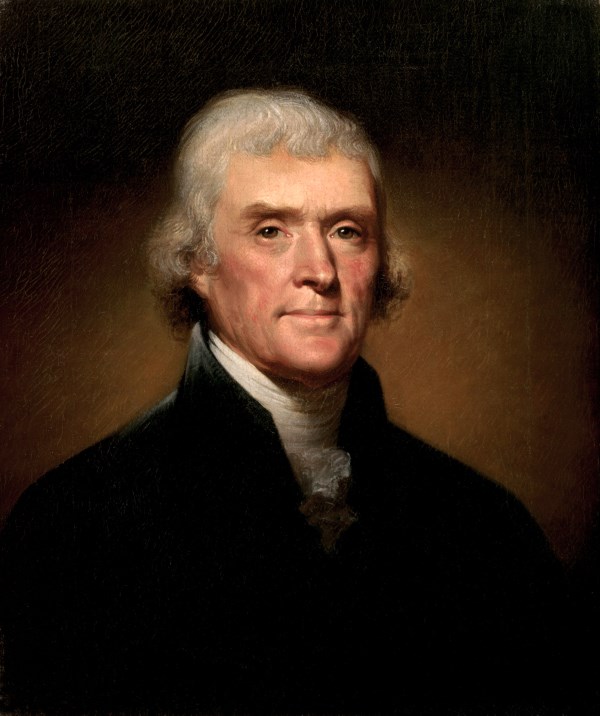 Another U.S. president makes our list. We know Thomas Jefferson as a Founding Father who took part in drafting the Declaration of Independence, but Jefferson was also an inventor and he had great influence in the area of patent law.
When Jefferson was U.S. Minister to France he developed a liking for the food there, most notably macaroni. Jefferson was so enamored with macaroni that he designed his own machine detailing the pasta's extrusion process. He might not have invented macaroni but he's responsible for the food's popularity in the U.S.
Ever the consummate gardener and farmer, Thomas Jefferson designed a plow that would delve deeper into the ground than the standard wooden plow.
Among Jefferson's other innovations is an improved version of the dumbwaiter, a small lift intended carry objects rather than people.
Thomas Jefferson was initially opposed to the patent system, but eventually believed that patents encouraged inventing and was instrumental in creating the first Patent Act in 1790 even though he never held any patents for his inventions.
9

William Moulton Marston: The basis for the modern polygraph and Wonder Woman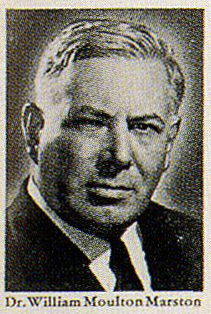 Dr. William Moulton Marston was a Harvard-educated psychologist and lawyer who created the systolic blood pressure test. This was the basis for the modern polygraph – a.k.a., the lie detector.
While trying to gain public support for his invention to be used more often in criminal cases, the doctor began to believe that women were fundamentally more honest than men. In 1940, Marston was invited by DC Comics to be on their educational board. He felt the world needed a powerful female superhero. Marston created, perhaps, the most popular one of them all – Wonder Woman.
Wonder Woman debuted in 1941, written under Marston's pseudonym of Charles Molton.
Moulton was also a polyamorist who lived with two women that influenced the creation of both of his greatest works. Come to think of it, didn't Wonder Woman have a magic lasso that, when someone was tied up with it, the rope made the person to tell the truth? Coincidence? I think not!
10

Elon Musk: Tons of stuff!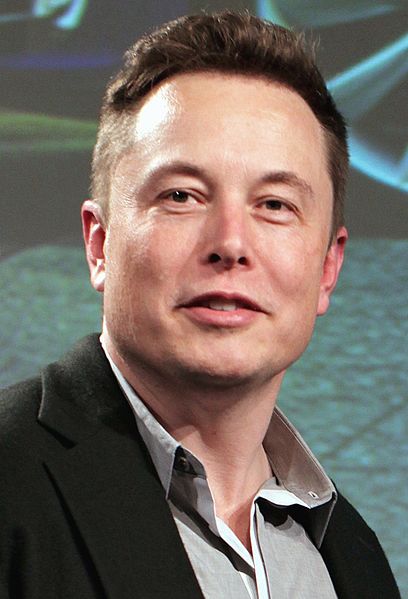 The jury is still out if Elon Musk is a true inventor or the world's top technologist, but one fact remains: the man is a true visionary with many patents to his name.
In 1999, Musk dropped out of Stanford to start Zip2 Corporation, an online city guide that provided web content for the New York Times and the Chicago Tribune. After selling Zip2 to a division of Compaq for hundreds of millions of dollars, the entrepreneur co-founded X.com, an online financial services company. When X.com was acquired in 2000, it led to the formation of Paypal, which was then sold to eBay for $1.5 billion dollars in stock, of which Musk owned 11%.
Musk started two more companies – SpaceX (Space Exploration Technologies Corporation) and Tesla Motors. SpaceX was founded with the goal of reducing space transportation costs and enabling the colonization of Mars. Tesla's goal is to accelerate the world's transition to electric mobility with a full range of increasingly affordable electric cars.
Musk is also known as having been the movie inspiration for Iron Man's alter ego billionaire Tony Stark. He is currently at work on a new form of transportation called the "Hyperloop" which would allow commuters to travel by tube at speeds of over 700 miles per hour.