Neknomination is an online drinking game. Players have to film themselves drinking a pint of an alcoholic beverage, usually beer, and upload the footage to the web, then nominate two others to do the same. The nominated person has to complete the task within 24 hours. Nominees also engage in dangerous activities either during or immediately after consuming their beverage.
1

Man Is First To Die In The U.K. After Drinking Lethal Cocktail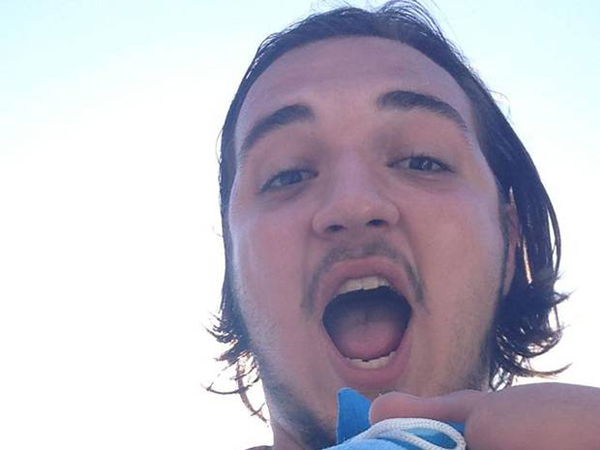 In an attempt to "outdo" all previous competitors, Isaac Richardson, 20, downed a lethal cocktail of wine, whisky, vodka, and lager as part of his Neknomination challenge.
Richardson, a hotel receptionist, stumbled to the bathroom to vomit, after ingesting the deadly concoction in a backpacker hostel in Woolwich, London. Once in the bathroom, he fell unconscious and was pronounced dead shortly thereafter.
2

Woman Rides Horse into Grocery Store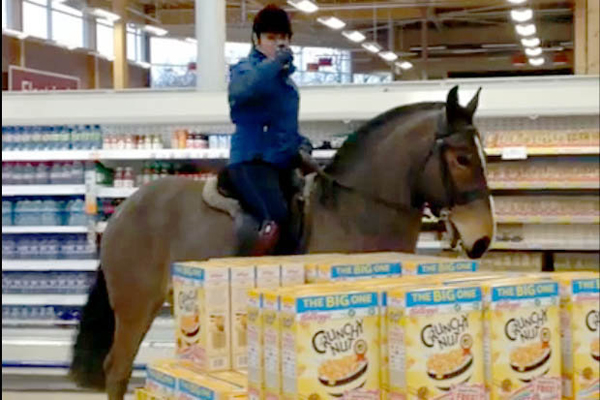 Inky Ralph, 21, road her horse into a Tesco grocery store as part of her Neknomination challenge.
Footage on YouTube shows Ralph riding her horse into the St. Helen Auckland Tesco in County Durham. Shocked staff and shoppers watch as she's confronted by a security guard while she downs a Pepsi Max. She then turns to the camera to nominate a friend to complete their own challenge, as well as the security guard before leaving the store.
Police are looking into the incident to establish what laws have been broken.
3

Thatcher Pallbearer Swallows Goldfish in Online Dare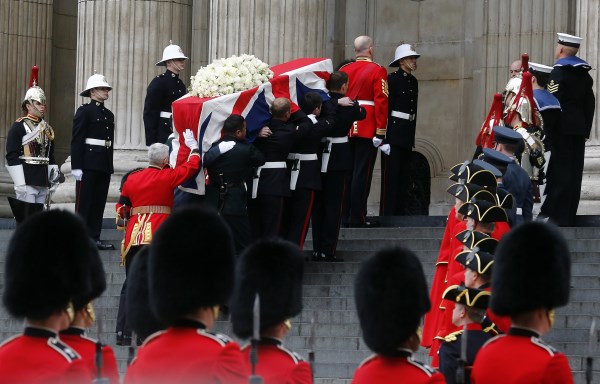 Lance corporal James Steel, 25, who represented the 3rd Battalion, Parachute Regiment at Margaret Thatcher's funeral has been filmed downing a beer with two goldfish while wearing a pink swimsuit.
In a YouTube video, Steel is shown with drawn-on mustache and beard in pink swimsuit thanking friend Jimmy Dunn for the nomination. He then pours a can of Fosters into a glass before adding two goldfish then drinks the lot.
Steel, one of eight servicemen chosen to carry Thatcher's coffin at St. Paul's cathedral last year said, "I was just doing what the rest of the country is doing."
4

Woman Strips Down To Underwear In Grocery Store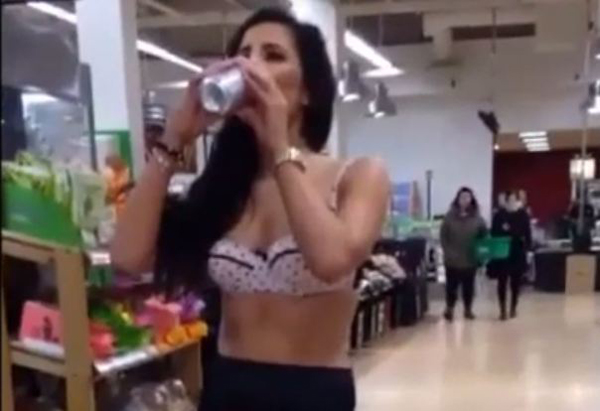 In a YouTube video, 19 year-old Rebecca Dagley took off her raincoat to reveal lingerie before downing can of beer in the fruit and vegetable aisle at Asda in Leicester. She then passed the Neknomination challenge onto three friends.
Though the game has its many critics, Rebecca believes, "It's like anything in life, you have to be responsible and not stupid. Everyone will go as far as they want to go, nobody is forcing anyone to do anything – people don't even have to drink alcohol if they don't want to."
5

South African Man Does Something Positive With His Neknomination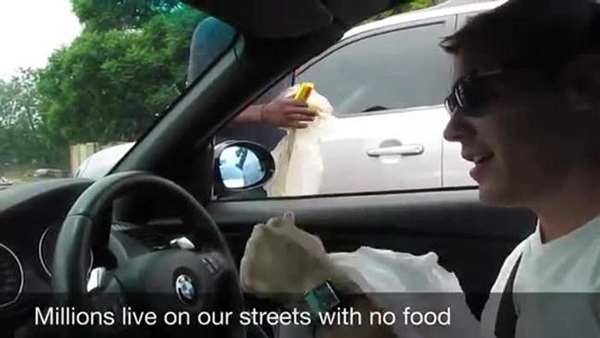 Brent Lindeque, a young South African, decided to do something different with his Neknomination when offered the challenge.
In a video posted to YouTube, Lindeque is shown driving and talking to the camera. He thanks his friend for nominating him, as facts about poverty appear on the screen. He then pulls up to an apparently homeless man and hands him a sandwich, a chocolate bar and a bottle of Coke before challenging two friends to do the same.
Lindeque states that, "downing a can of Castle Light is easy… imagine if we all harnessed the power of social media to make a real difference in peoples lives. #OnlyGoodThings."
6

Man Downs a Cocktail of Crushed Mice and Insects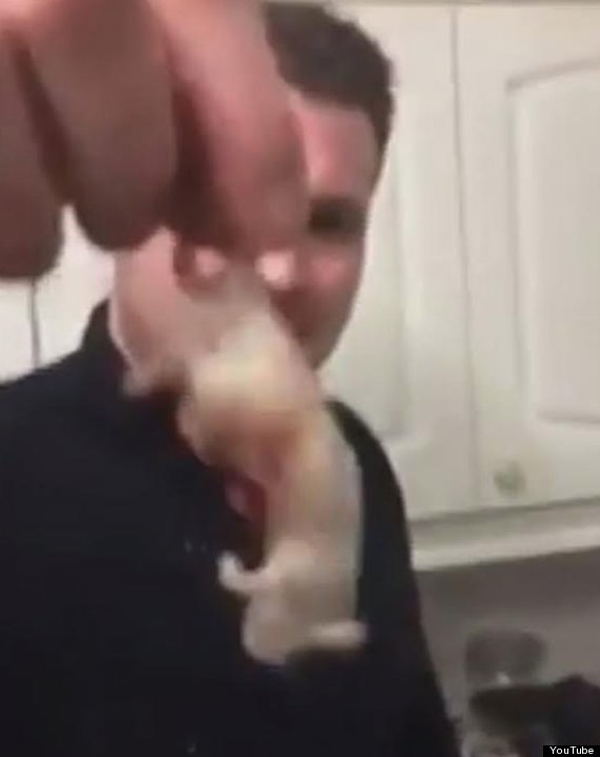 In his YouTube video, Aaron Johnson mashes a cocktail of four mice, grasshoppers and their larvae, a spider, vodka, lager and milk in a blender. After downing the rancid concoction, he spits the mice bones into the sink as friends off camera cheer wildly. Friends and other Neknimoniation players offered praise on YouTube and Facebook, where the video has been shared widely.
7

Mother Posts Photo Of Her Son Unconscious and Covered in Vomit to Warn of Neknomination Dangers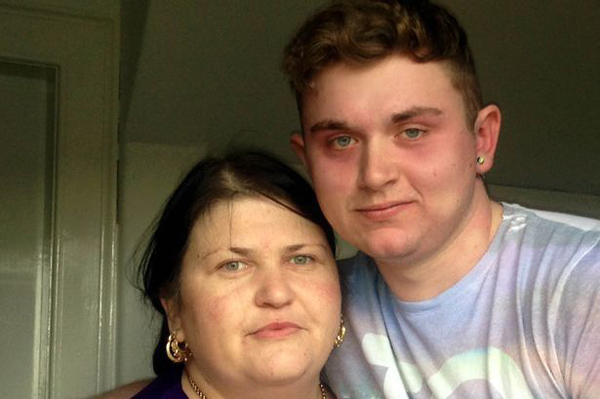 In an attempt to alert people to the dangers of the Neknomination craze, a mother posted a photo of her son passed out and covered in vomit after his challenge.
Keiren Hunter, 19, accepted a dare to film himself drinking a potentially lethal mix of vodka, whisky, Southern Comfort, Bacardi and Sherry. His mother, Nikki, came home to find him passed out on the couch. Fearing he could die from choking on his own vomit, she placed him in the recovery position and snapped the photo, before dragging him into the bath.
Keiren regained consciousness and after recognizing his own stupidity for doing something so dangerous, apologized profusely to his worried mother.
So far, the photo has been shared 28,000 times.
8

Neknominated Man Takes Dare While Behind the Wheel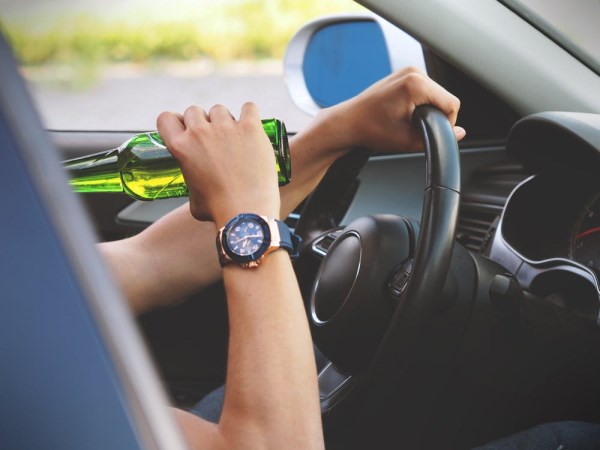 A man was located by police in Lockerbie, Scotland after taking the Neknonimation challenge behind the wheel.
The man, identified as a 42-year-old from Johnstonebridge, is shown driving erratically and was identified by Lockerbie police after viewing of the video. He is currently being reported to the procurator fiscal for dangerous driving.
9

Businessman Decapitates A Bird and Eats It Before Jumping Off Cliff
Irish businessman David Ford breeds gaming birds. For his Neknomination video, he took things a to a different level by decapitating one of his birds, then eating its insides out with a spoon. He then pours himself a pint of gin before dropping a goldfish inside. Finally, he strips, then jumps off the cliff into the freezing sea below.
The video is featured on a Facebook page called "Britain's Best Neknominators."
10

Neknominated Student Drank Beer While Flying Plane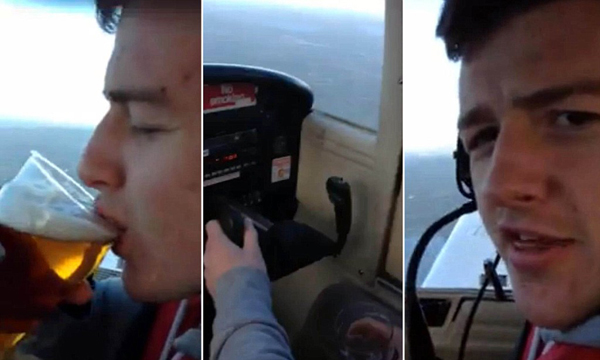 Thorfinn Stout, 21, a Sterling University student, took his Neknomination challenge to new heights when he downed a pint of lager in the front seat of an aircraft.
Stout uploaded a video of himself with one hand on the controls and the other around a pint. He is heard in the video saying, "Ready for a pint."
While it is understood Stout was a passenger and not piloting the plane, it is against Civil Aviation Authority rules for a passenger to be drunk on an aircraft.