1

Human Feet in Shoes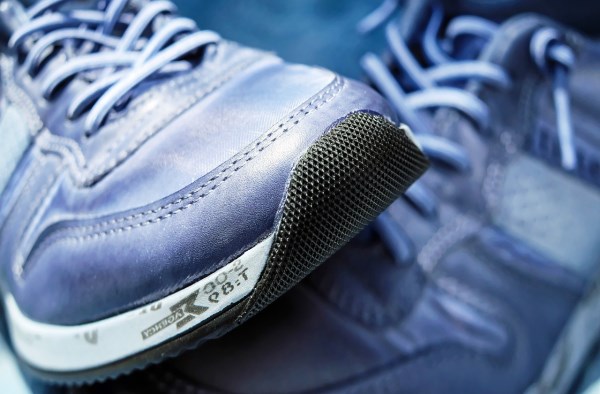 One of the shoes found (sans foot)
In 2007, a strange thing began happening on the shores of British Columbia – feet encased in running shoes began washing ashore. In total, 11 feet have been found. Although explanations have been floated – the area's currents and the fact that a foot encased in a shoe can detach from a decomposing body – it is still a statistical anomaly to find so many feet in such a small area (125 miles.) So far, only five of the feet have been identified from four people and none have been linked to foul play.
2

Giant Lego Men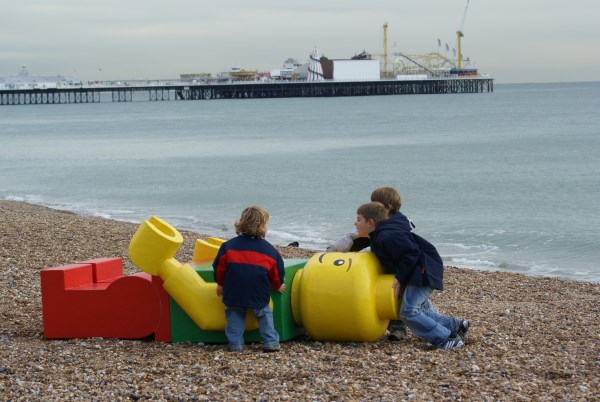 No, it's not a promo for the new Lego movie. So far FOUR giant 8-foot Lego men have been found on the beach. The first was in 2007 in Zandvoort, Netherlands, the second in Brighton, England, the third in Siesta Key Beach, Florida, and the fourth off the coast of Los Angeles. All have the inscription "No Real Than You Are" on their chests and the name Ego Leonard on their backs.
The figures have been attributed to a Dutch Artist who uses that moniker, and claims to have set them afloat. He has been quoted as saying the purpose of the Lego men was to "See the beauty of [the real world], admire it, and adore it" according to a posting on a website.
3

Thousands of Bananas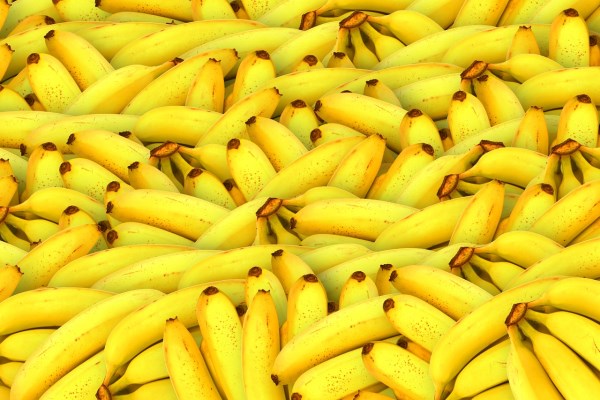 Yes, we have some bananas...
On Nov 7, 2007, residents of Terschelling island in the Netherlands awoke to find their beaches littered with thousands of bananas. This was due to cargo containers falling off a ship and bursting open. This is not the first time these beaches have been littered with unusual items – the year before, thousands of sneakers, and twenty years before that, thousands of sweaters dotted the shoreline.
4

WW II-era Love Letters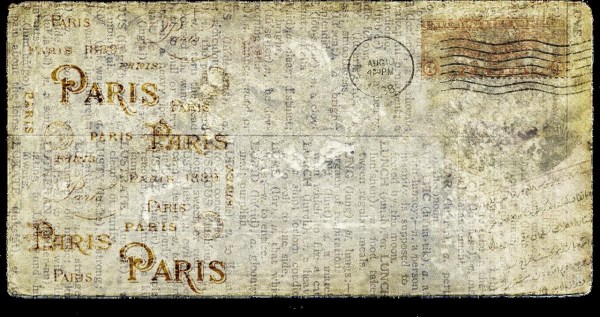 Sometimes the ocean acts as a time capsule, unearthing memories. In this case, it was 57 love letters written around WW II. They were discovered by a 14-year-old boy in Atlantic Highlands, NJ after Hurricane Sandy struck. They were written by Dorothy Fallon to her husband-to-be Lynn Farham between 1942-1948. "Well darling, two weeks from today we will be married," read one passage.
Lynn Farham died in 1991, but the letters were eventually returned to Ms. Fallon, who is 91. It was not clear where the letters had originally been kept.
5

A Live Bomb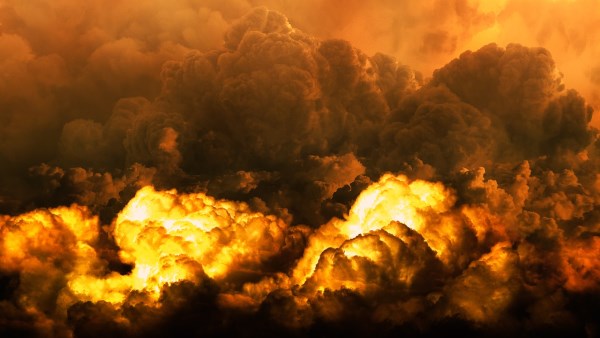 This beach is da bomb... literally! A 6 ft Navy training mine washed ashore in Miami beach, Florida in 2011. While they say it was not as dangerous as a regular mine, it was still armed and had to be carefully taken away by the bomb squad. It is unknown from where the device originated.
6

Tombstones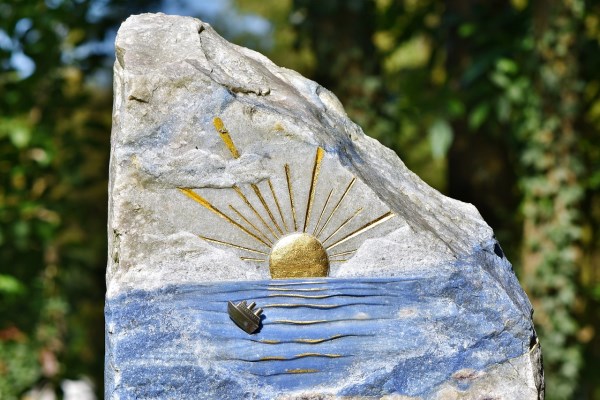 San Francisco's Ocean Beach was the final resting place of two hundred-year-old tombstones that recently washed ashore. One was from a woman named Emma Bosworth from 1876 and the other from Delia Presby Oliver, who died in 1890. It turns out there is an explanation – for a time, the giant old granite tombstones from within the San Francisco city limits were re-purposed (after the bodies were moved to nearby Colma) as construction material, including a makeshift sea wall at Ocean Beach in the 1940s to help with the erosion problem.
7

Hundred-Year-Old Whisky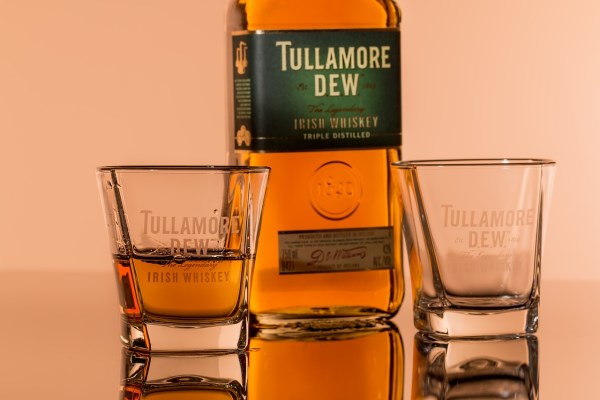 A recently salvaged whisky bottle from the Stuart
In 1901, the sailing ship Stuart was shipwrecked along the coast of Llyn in Northern Wales. Amongst the items that washed ashore were thousands of bottles of whisky. At the time, the locals descended upon the wreckage and had a huge bacchanal – this was before the Religious Revival of 1904 which condemned drinking and other vices. (A similar event happened 40 years later off the coast of Eriksay in the Hebrides and was turned into the film Whisky Galore.)
The locals allegedly drank for days before customs showed up, burying bottles for later use. Some of these bottles are still being found today.
8

29,000 "Friendly Floatees"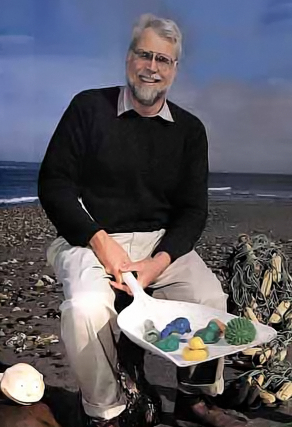 Rubber ducky, you're the one...
IN 1992, some 29,000 children's bath toys were lost during a storm at sea en route from China. These were Friendly Floatees, a toy sold by The First Years, and were in the shape of beavers, frogs, turtles, and, of course, ducks. The Floatees traveled near and far, and were used by oceanographers to track ocean currents. The farthest traveled 17,000 miles and some were encased in Arctic ice and eventually reached the shores of the UK 15 years later.
9

$70 Million of Cocaine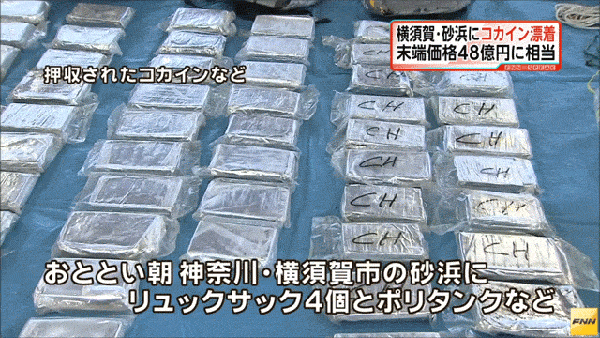 It's actually not too uncommon for drugs of all sorts to wash ashore. Since they are often either transported by sea or airdropped by plane, bags and even crates of contraband are periodically found on beaches around the world (few want to re-claim their lost stash).
Perhaps the biggest find was on a beach near Tokyo, where 6 backpacks filled with 78 kg of cocaine were discovered. This was the largest amount ever found in Japan, worth about 7.1 billion yen or $70 million US.
10

E.T. the Extra Terrestrial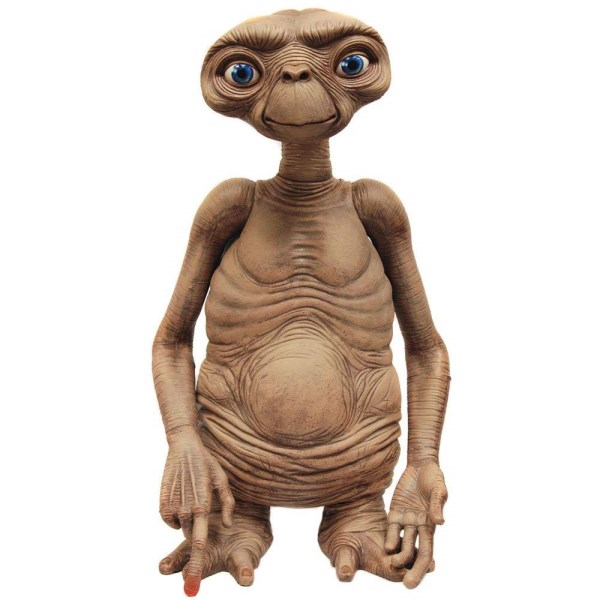 A UFO (unidentified floating object) was spotted near the shores of Old Portsmouth, Hants in England and an extra terrestrial was recovered by the Coast Guard. OK, it wasn't a real live alien, but rather a life-size replica of E.T. the Extra Terrestrial from the Steven Spielberg movie of the same name. It was stolen from the home of a woman named Margaret Wells and made by her daughter. Margaret was quoted as saying she always knew E.T. would "come home".