1

Résumé in Spectacular Vintage Packaging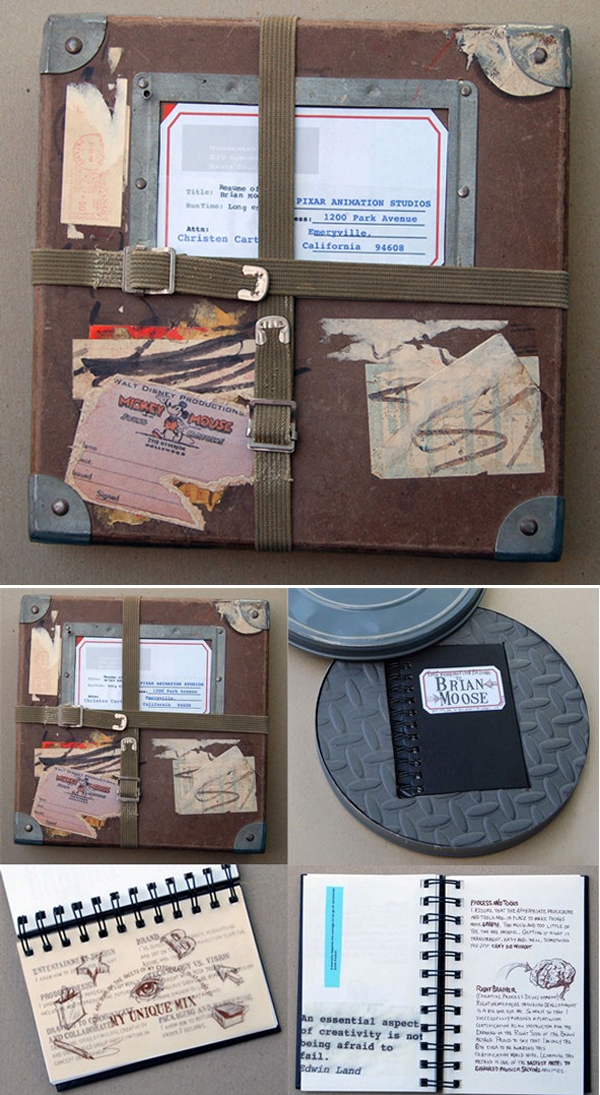 Getting your foot in the door at animation giant Pixar is a tough job, so, in order to get his résumé noticed among the thousands of others, creative artist Brian Moose created this spectacular packaging to house his application.
The package includes a notebook featuring gorgeous illustrations and notes detailing Moose's skills and previous employment history.
2

Design Help Is On The Way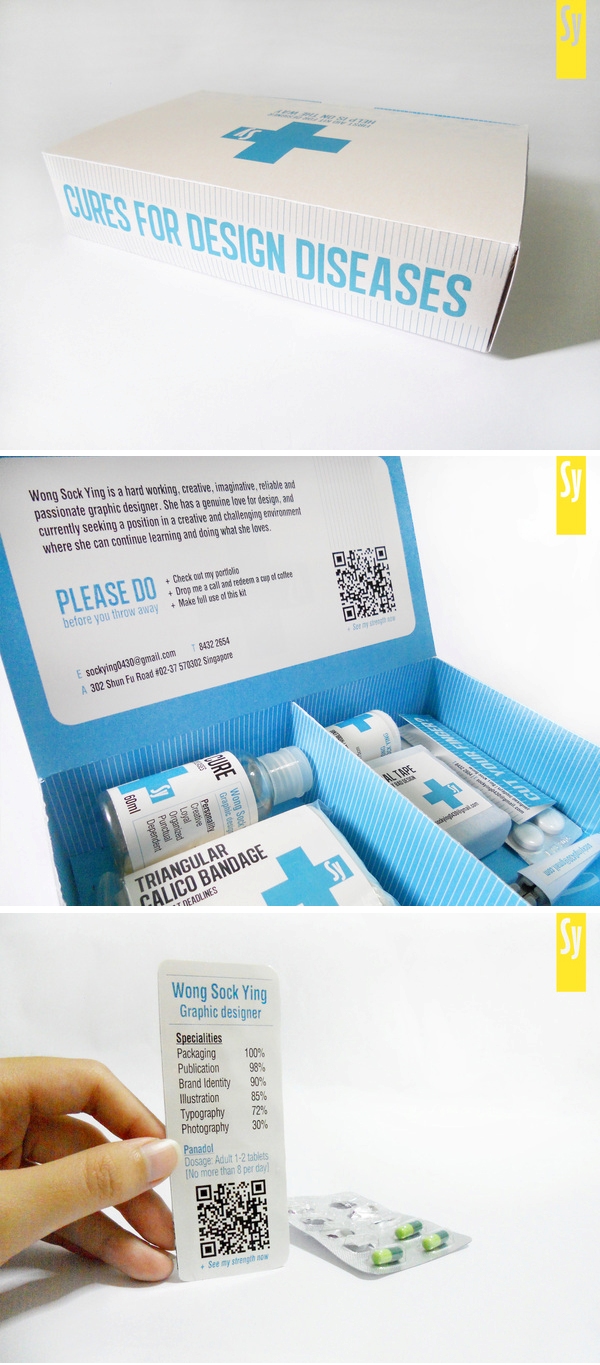 Great idea and masterful self promotion by Wong Sockying, a Graphic Communication graduate from Singapore.
3

Résumé on a Printed Cup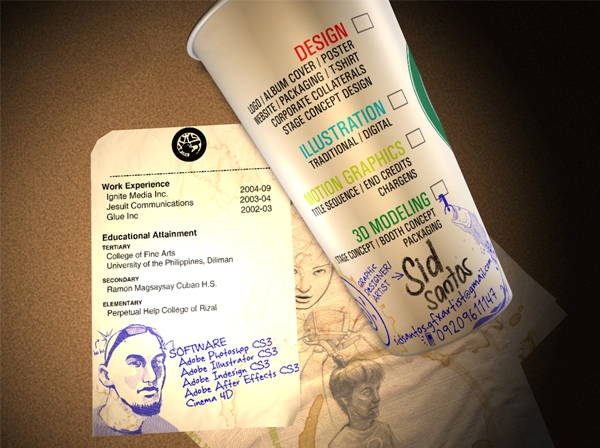 Senior Art Director Sid Santos specializes in 3D modelling and packaging design. He turned this simple cup into his personal resume.
4

The Top Secret Résumé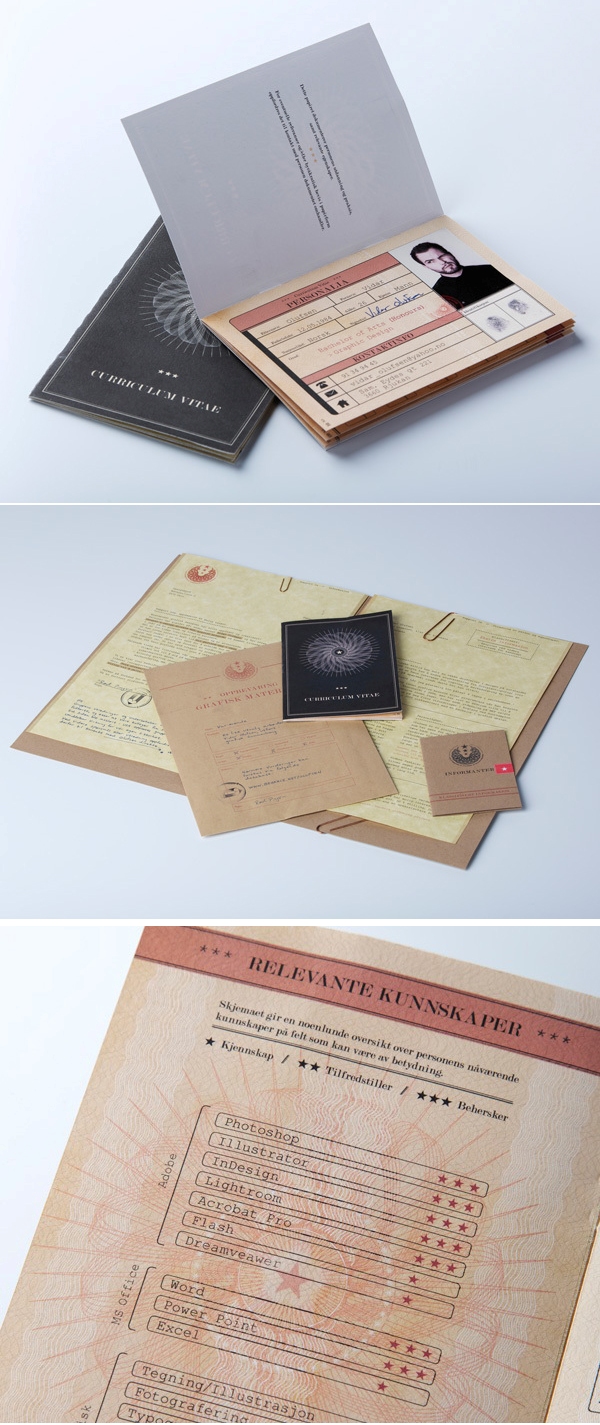 Check out this résumé created to look like a "Top Secret" report, from Norwegian graphic designer, Vidar Olufsen.
Olufsen came up with the idea after a phone call with a design studio who said they would put his résumé on "file."
5

The Vick Cereal Box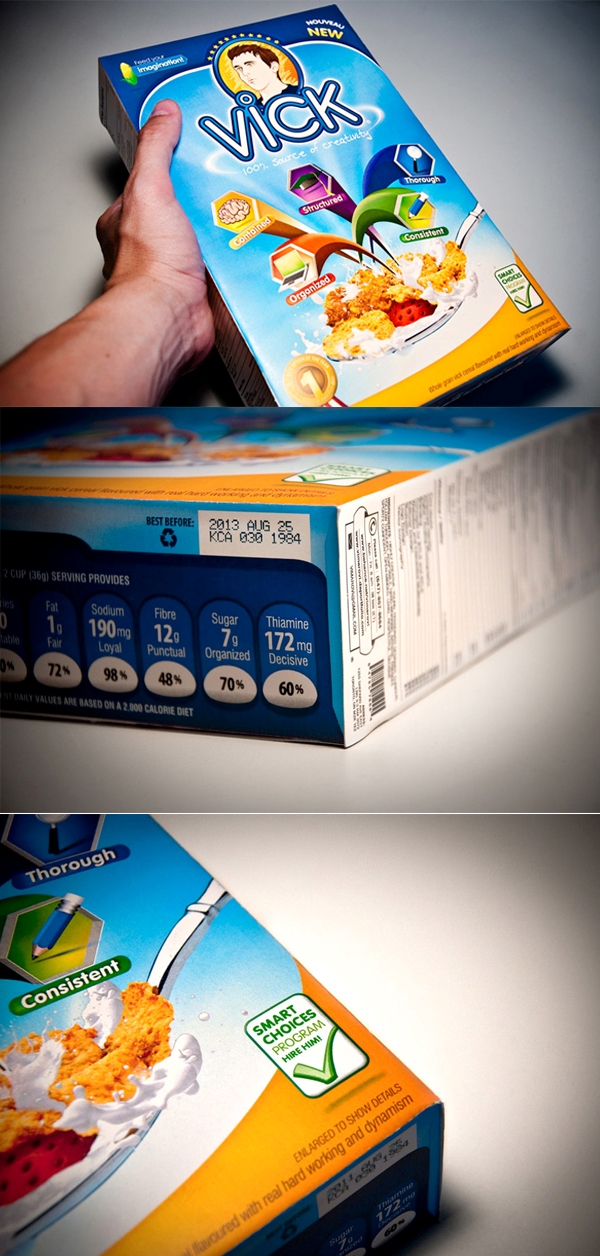 Colombian Designer Victor Rodriguez came up with the idea of his putting his résumé on a cereal box during breakfast.
6

The Creative Lunch Box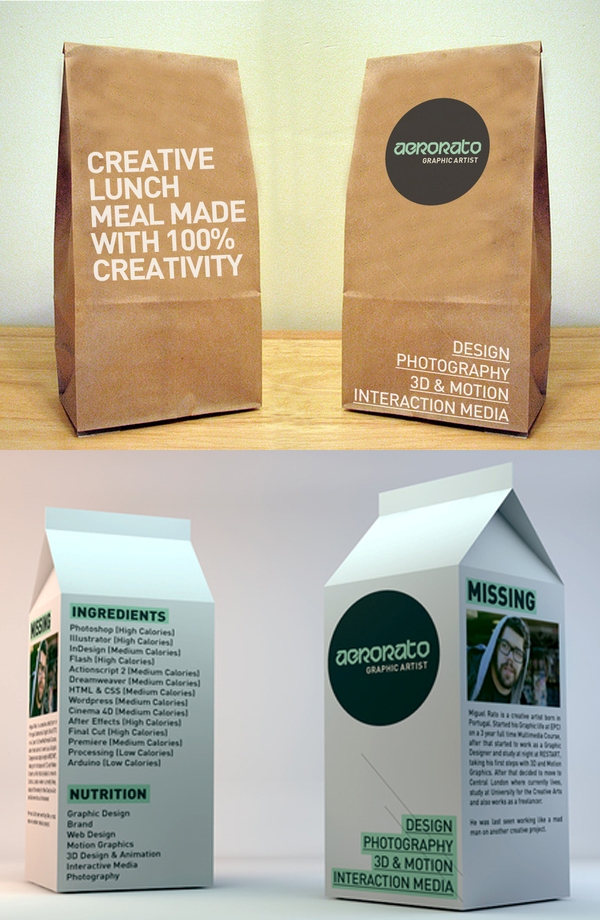 Miguel Rato created a milk carton and lunch sack containing his pertinent work experience for famous ad agency Wieden+Kennedy after discovering how difficult it was to get an interview.
7

Résumé in a Brilliant Box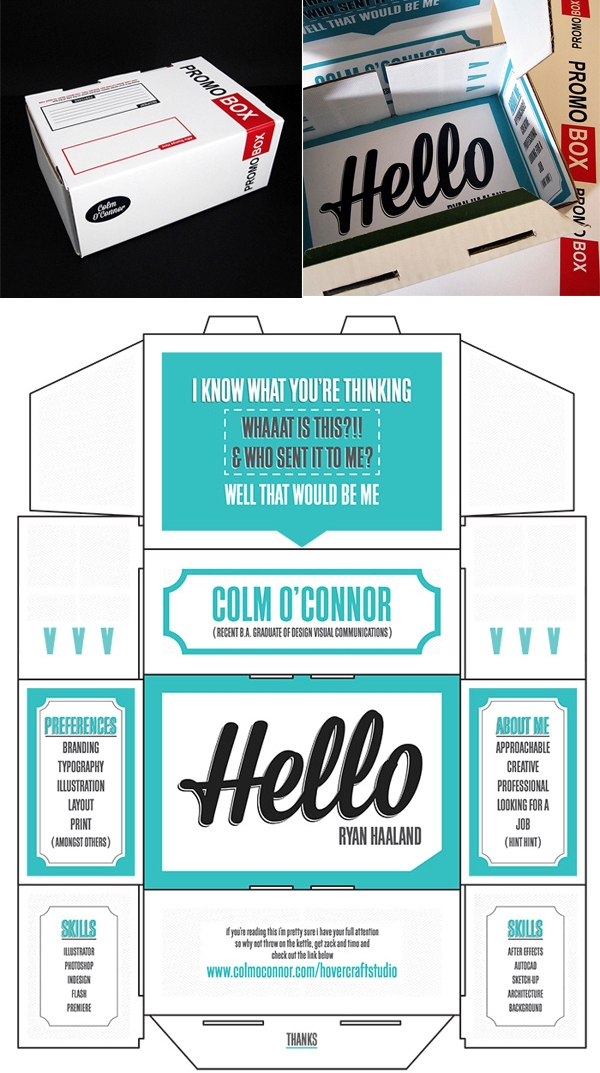 Nice work by Irish designer Colm O' Connor.
8

The Lego Résumé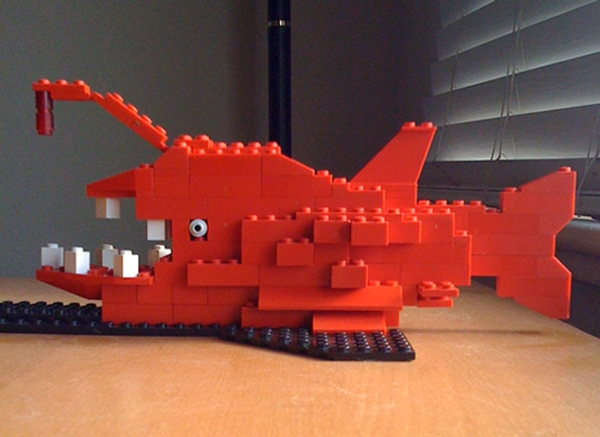 After spotting an opening for a company working on a Lego-themed game, Kendra Wiig, a Denver-based writer and digital professional, built a model of its logo with the famous little bricks and put her resume in the fish's jaws. Unbelievably, she did not got the job, but the hiring manager kept the fish.
9

The Résumé That Never Failed to Get an Interview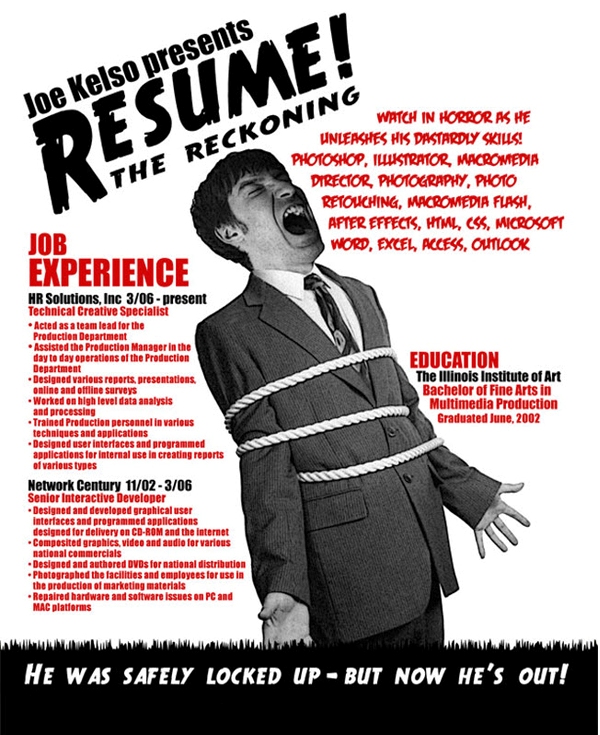 According to graphic designer Joe Kelso, "that resume was my secret weapon, every time I sent that out he got an interview without fail." Based on this attention-grabbing C.V., Joe landed a job as a result of one of those interviews.
10

The Google Maps Résumé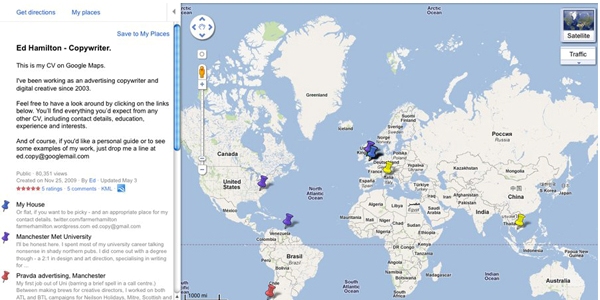 Ed Hamilton put his highly creative and original résumé design on Google Maps.
11

An Environmentally Sustainable Résumé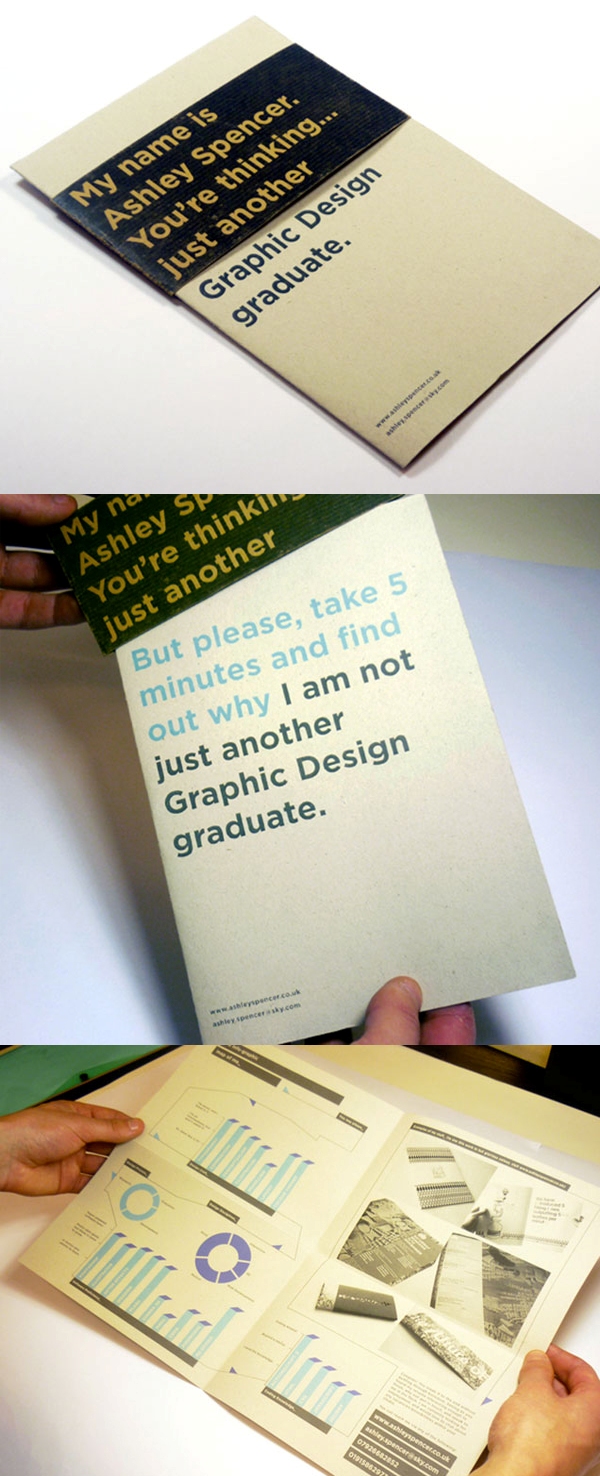 Graphic designer Ashley Spencer created an environmentally sustainable résumé. To achieve this, she used no glue and printed digitally on 100% post-consumer recycled stock.
12

A Résumé from Another Planet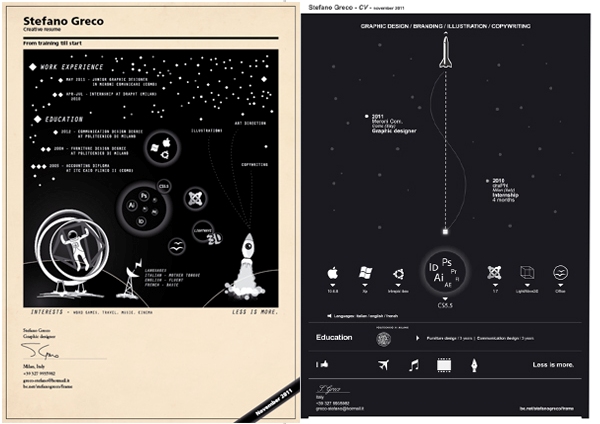 Amazing resume designed by Italian graphic designer Stefano Greco.