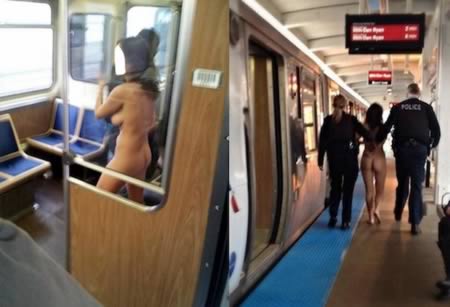 After jumping the turnstile at the Granville station of Chicago's Red Line — the Chicago Transit Authority's busiest line — and slapping several commuters, a fully nude woman announced that she was taking over the train and was heading to the front to drive it.
Calling herself "The Goddess of the Train" according to eyewitnesses, the unidentified 31-year-old woman ordered all passengers off, causing a 15-30 minute delay in service that day.
Not everyone will understand what this woman on a Tokyo subway is doing, but it's definitely clever. She can stay firmly in place and choose a different anchoring point at will. Also, if she needs to unclog a toilet on her way to work, she's prepared.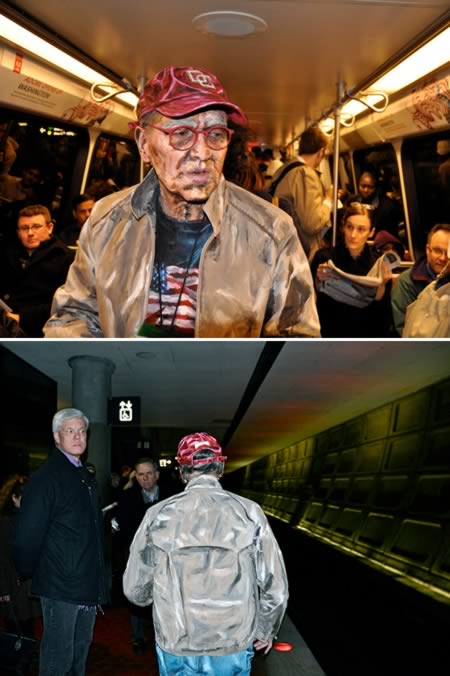 Alexa Meade paints on the surfaces of live human subjects, found objects, and architectural spaces in a way that optically compresses 3D space into a 2D plane when photographed.
In this photo, she took her work to DC Metro.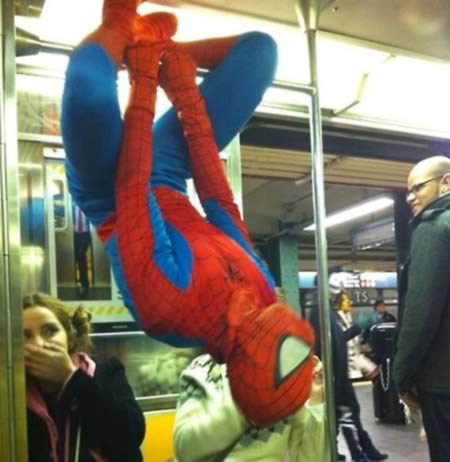 That's a nice place to practice being Spiderman.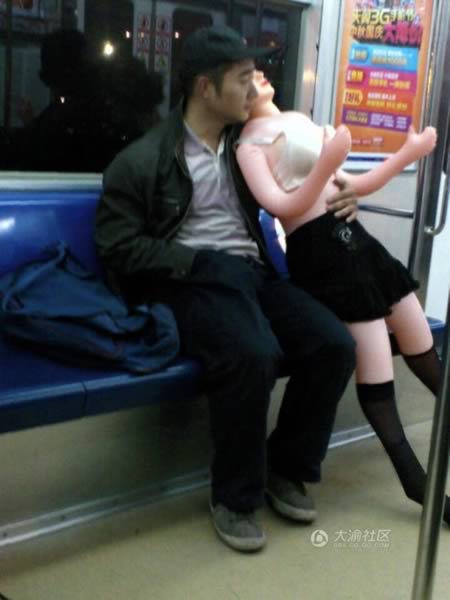 This photo popped up on the Chinese bulletin board QQ in 2012 and showed a gentleman in Chongqing who was riding the subway with his inflatable companion. By doing things like changing outfits on the train, it sure seems like he was trying to draw attention to himself—and his friend. He also seems to be doing something else.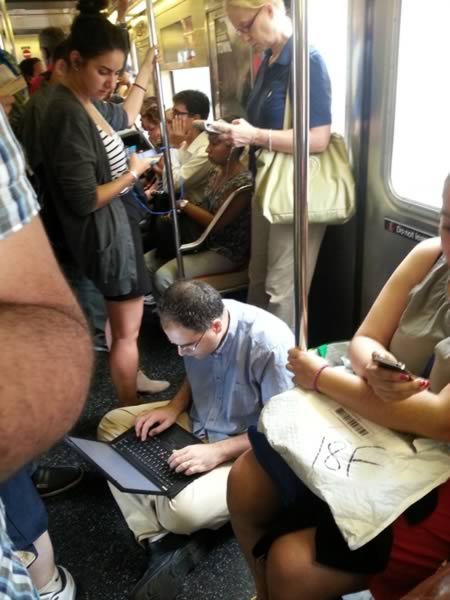 This man is trying to finish his PhD thesis on a NYC train.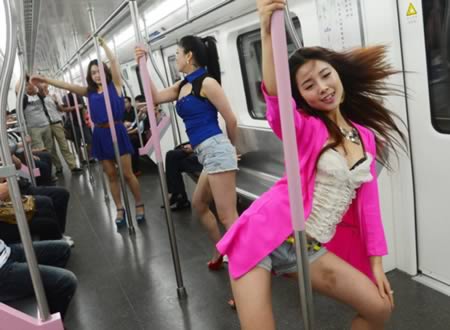 Four women start pole dancing on a Wuhan subway.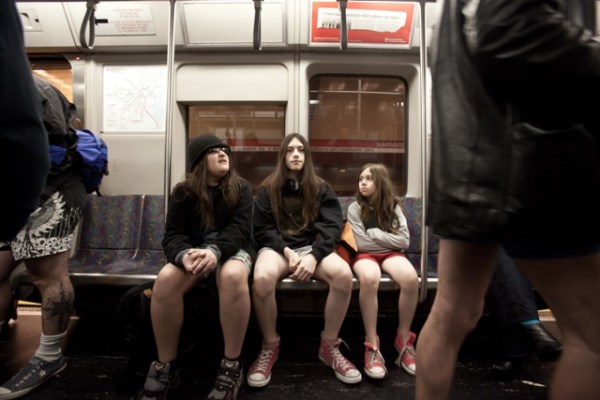 Throngs of pantless straphangers traversed through the subway system in January 2013 for the annual "No Pants Subway Ride" in New York City. Initially started by Improv Everywhere in New York, the event has since spread across the globe, with metro riders from Stockholm to Mexico City taking off their trousers and getting on trains.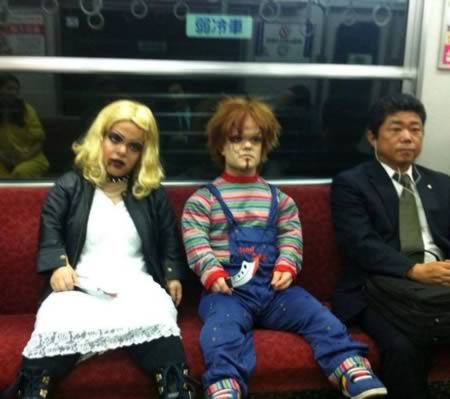 This is certainly a costume win on the subway.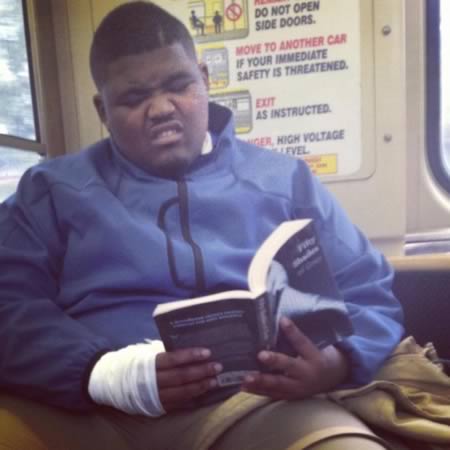 This boy was grossed out by reading Fifty Shades of Grey on the subway.