1

Giant George: A 43-Inch-Tall Great Dane (Arizona)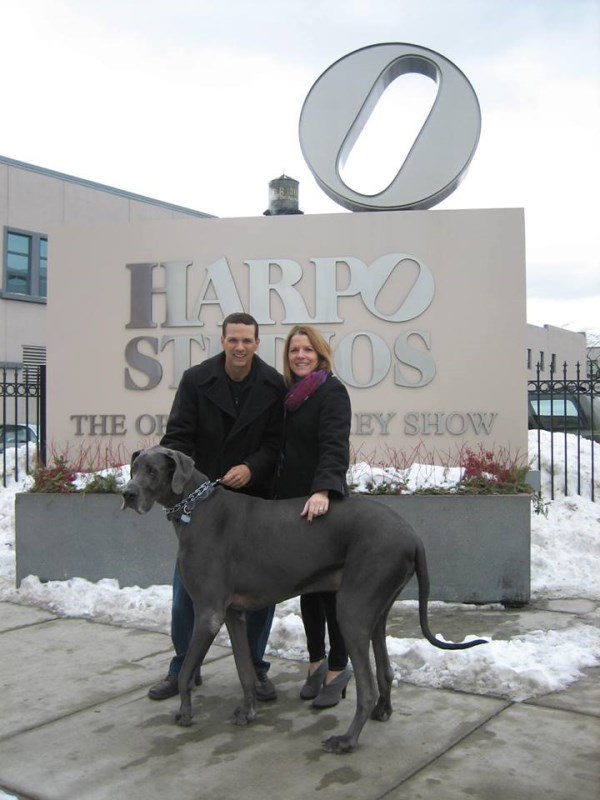 Giant George, a 43-inch-tall Great Dane from Tucson, Arizona, held two world records: the tallest living dog and the tallest dog ever (until February 15, 2010).
George has made appearances on The Oprah Winfrey Show & Live with Regis & Kelly. However, that's not all; Giant George has developed quite a fan base, so his owner keeps fans up to date with the dog's activities via his website and YouTube channel.
As incredible as it seems, this pet also has a book, "Giant George: Life with the World's Biggest Dog," and a Twitter account, of course.
Unfortunately, George passed away on October 17, 2013, one month away from his eighth birthday.
2

Ulric: A 30-Pound Cat (UK)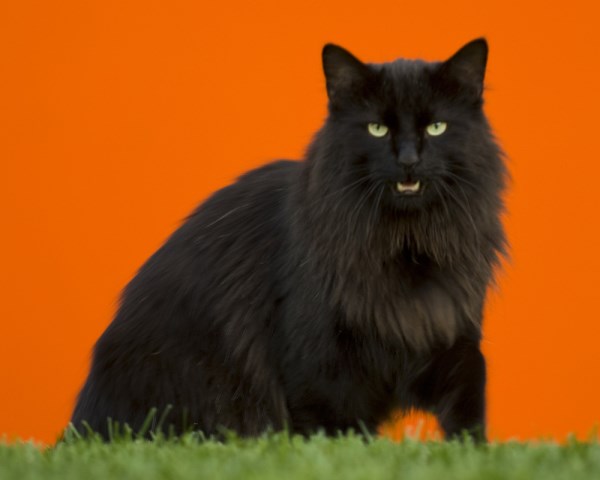 Ulric the Norwegian Forest cat is twice as big as he should be. Weighing in at a whopping 30 pounds, this fat cat was the heaviest finalist that the PDSA's fitness competition has ever had on their show.
Despite his diet, Ulric hit 17 pounds by the time he was 15 months old. The problem is that Ulric loves to eat. If he isn't satisfied with his meal, he'll just amble over to his sister Ulla's bowl. So his owner, Jan Mitchell of Dorchester, UK, enrolled him in the pet fitness competition.
Mitchell has also tried to get Ulric moving by putting him on a leash. At her wit's end, Mitchell turned to the People's Dispensary for Sick Animals, a U.K. veterinary charity. Ulric was one of 21 overweight animals this year who were put on a strict six-month diet and exercise regimen.
3

Goldie: A 15-Inch-Long Goldfish (UK)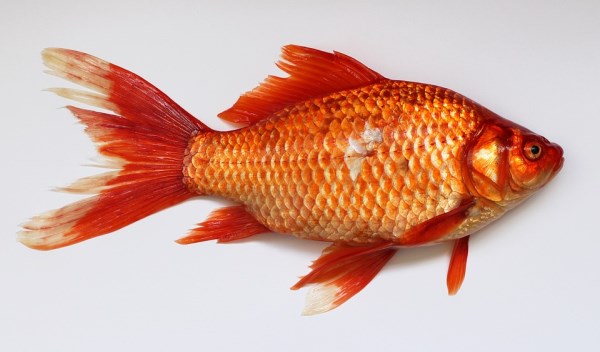 The title of largest pet goldfish goes to Goldie from Folkestone in Kent, England, who was 15 inches long, 5 inches wide, and weighed over 2 lbs in 2008.
The fish was only an inch long when Goldie's owner bought it for 99 cents, and 15 years later it had ballooned into a record-breaking size, despite being kept in a small tank.
However, Goldie isn't the only supersized goldfish. In July 2010, a goldfish measuring 16 inches and weighing 5 pounds was caught in Poole's Lake by Nick Richards, 16, from Camberley, England. But the world's longest goldfish is owned by Joris Gijsbers and measured 18.7 inches from snout to tail on March 24, 2003 in Hapert, The Netherlands.
4

Ralph: A 55-Pound Rabbit (UK)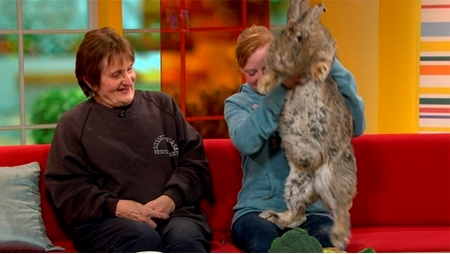 Ralph, a 4-year-old rabbit from the United Kingdom that weighs 55 pounds, reclaimed the Guinness World Record for the largest rabbit this year, a title which he also held in 2010 until a rabbit named Darius, of the same breed, outweighed him.
The gigantic bunny binges on about $75 worth of food a week. Each insane daily meal includes cabbage, broccoli, corn on the cob, half a cucumber, a carrot, sweet corn, two slices of brown bread, two apples, half a bag of watercress, and crackers.
Ralph comes from a line of hare giants. His mom, Amy, held the record for biggest bunny until she died of a heart attack five years ago, and his dad's heft him earned the previous record.
5

Zeus: A 44-Inch-Tall Great Dane (Michigan)
Zeus, a 44-inch-tall Great Dane from Michigan, has been officially recorded as the planet's tallest dog in the 2013 edition of the Guinness Book of World Records.
Zeus broke the record of the previous record-breaking pooch Giant George, who is one inch shorter, which makes Zeus the tallest dog ever recorded in history.
6

Sammy: A 115-Pound Tortoise (San Francisco)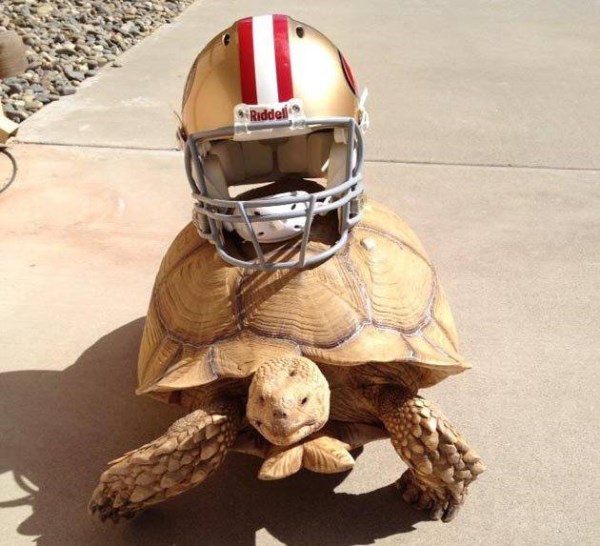 Sammy is an enormous 115-pound African spurred tortoise who now lives in San Francisco, CA.
This adorable reptile not only stands out as one of world's largest pet tortoises, but is also distinguished because its owner is Colin Rand Kaepernick, the National Football League quarterback for the San Francisco 49ers.
Sammy fit into the palm of Kaepernick's hand when he first got him fifteen years ago. Since then, the tortoise has grown to 115 pounds, subsisting on fresh clover, apples, and leafy greens.
7

Zorba: A 343-Pound English Mastiff (London)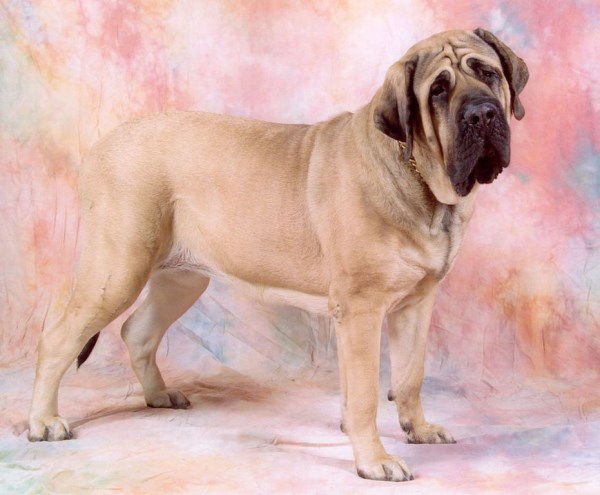 Note: This picture is just for illustrative purposes.
Zorba, an English Mastiff from London, holds the all time Guinness World Record for the largest dog ever at 343 lbs. He was also measured from his nose to the tip of his tail at 8 feet, 3 inches and 37 inches at the shoulder. He was 8 years old at the time of the measurements, which was in November 1989. If Zorba was still alive today, there is little doubt that he would still hold the record in the Guinness Book as the largest dog in the world.
In 2001, Moose, an English Mastiff form Vernon, New Jersey, set the record when he appeared on Live with Regis & Kelly weighing 286 pounds. Later, it was clarified that he weighed 291 pounds, which made him the definite winner. Moose died at the ripe age of 10.
8

Gary: A 112-Pound Rodent (Texas)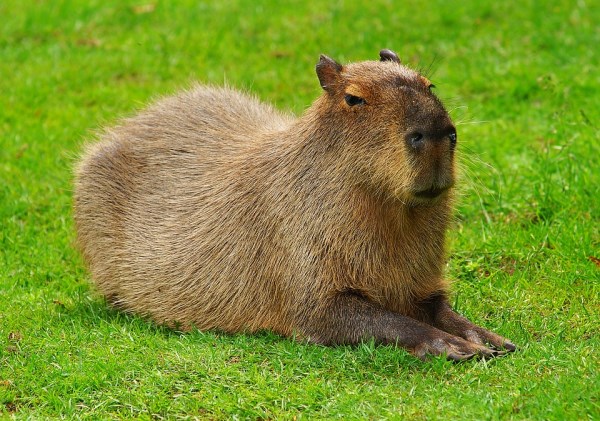 At 112 pounds, Gary the capybara is the world's largest pet rodent. Normally found in South America, this cute rodent has been adopted by a couple living in Texas. Their owners got Gary from a breeder in Arkansas.
Gary has become part of the family and enjoys swimming with his owners in the swimming pool. Due to the fact that capybaras spend a lot of time in the water, the couple had to build an above-ground pool.
The capybara also sleeps in his own bed and lives happily among the family's menagerie of animals, including a horse, rabbits, tortoises, dogs, and a cat.
9

Bandit: A 75-Pound Raccoon (Pennsylvania)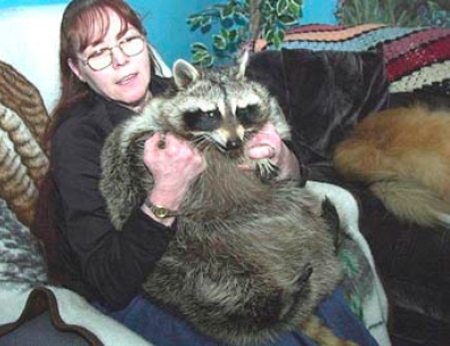 Bandit was a raccoon from Palmerton, Pennsylvania who attracted attention after being named "The World's Fattest Raccoon" by The Guinness Book of World Records.
Bandit was born with a thyroid problem which lead to his massive weight gain. He was adopted by a dog and raised as one of her puppies, then later taken in by a woman in Palmerton, Pennsylvania. At the time of his death in 2004, he weighed almost 75 pounds.
10

Stewie: A 48.5-Inch Cat (Nevada)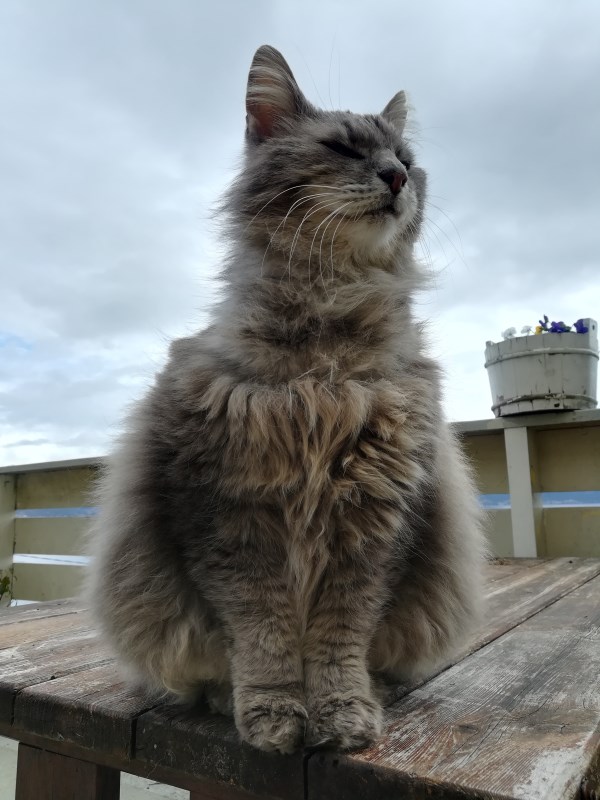 Stewie, an incredible 48.5-inch-long cat from Nevada, holds two world records: the longest domestic cat in the world and the world's longest cat tail.
The famous cat was also a certified therapy animal that frequently visited a local senior center near his home.
Stewie passed away in February 2013 after he succumbed to a battle with cancer.