1

The Man Who Sawed Off His Own Leg Because He Couldn't Afford the Hospital's Amputation Bill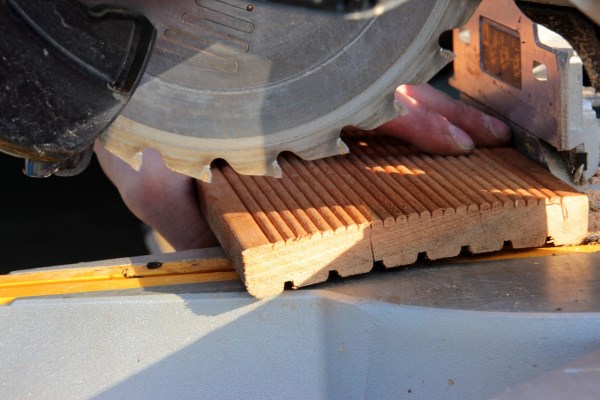 Zheng Yanliang, 47, was told that he had one month to live after being diagnosed with severe arterial thrombosis in both legs. However, he could not pay the hospital fees to receive surgery. So, Mr. Zheng decided to act on the bad news and perform a do-it-yourself operation.
The farmer from the Chinese province of Hebei waited until his wife went to bed before he began to cut his leg using a saw and a knife. When his wife found him, his leg had been removed and the pain had resulted in three of Mr. Zheng's teeth being forced out from him biting the wood.
Mr. Zheng's leg has now healed, and he began appealing for more funds to allow surgeons to operate on his other infected leg. The news coverage on his story led to a doctor in Shanghai offering the service for free.
2

The Woman Who Gave Birth on the Lawn Outside the Clinic that Rejected Her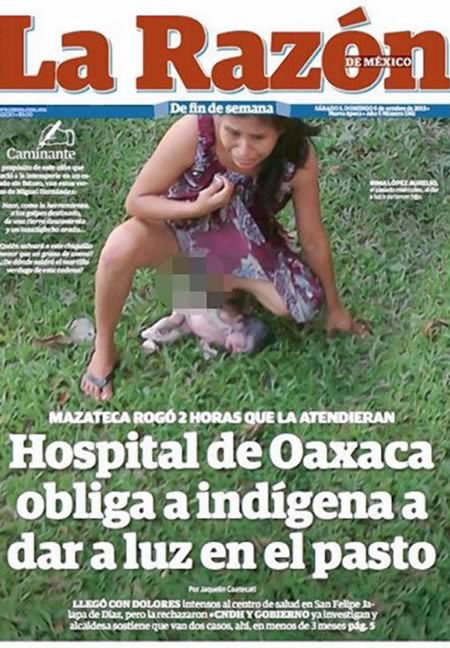 Irma Lopez and her husband went to a clinic seeking help for the woman's labor pains, but they were turned away from the health center by a nurse. Only a few minutes later, her water broke and she gave birth to a son, her third child, on her own, outside the clinic, as her husband pleaded with the nurse to call for help.
The photograph of her giving birth, with her newborn still bound by the umbilical cord and lying on the ground, emerged in several newspapers, including the front cover of La Razon de Mexico, and was widely circulated on the internet. It was taken by a witness to her ordeal at the Rural Health Centre in the village of San Felipe Jalapa de Diaz.
Mrs. Lopez, who is of Mazatec ethnicity, and her husband had walked an hour to the clinic from the family's one-bedroom hut in the mountains of northern Oaxaca. She was eventually taken in by the clinic after giving birth and discharged the same day with prescriptions for medicine and products that cost her about £19, she said.
Authorities in the southern Mexican state have now suspended the health centre's director, Dr. Adrian Cruz, and launched an investigation into the incident. The case has pointed out the persistent discrimination against Mexico's indigenous people, and the shortcomings of its healthcare system.
In 2011, nearly one in five women in the state of Oaxaca gave birth in a place that was not a hospital or a clinic, according to Mexico's census.
3

The Man Who Performed Head Surgery on Himself, Filmed it, and Posted it on Youtube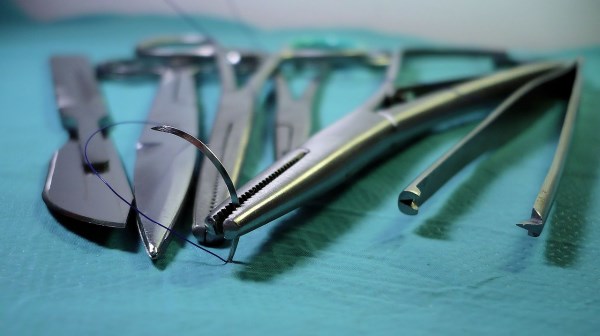 Dwain Williams of Ft. Lauderdale used to have a big mass on his forehead from an accident years ago. He says it was embarrassing because people always stared at him. When he went to a surgeon to have it surgically removed, the self-employed tree cutter discovered that even with insurance the price tag was way too high.
As the economy got worse Dwain had to drop his insurance, but he still wanted the ugly mass removed, so the 48-year-old man decided to become his own surgeon. Dwain grabbed his co-worker, his son, and a box-cutter and went to work cutting the mass out of his head.
A friend taped the whole thing, even posting it on Youtube.
Most of the video is too graphic to show you, but Dwain reported that he was happy with the results. The surgery only took a few minutes, although it took weeks to heal.
4

The Man Who Performed His Own Sex Change Operation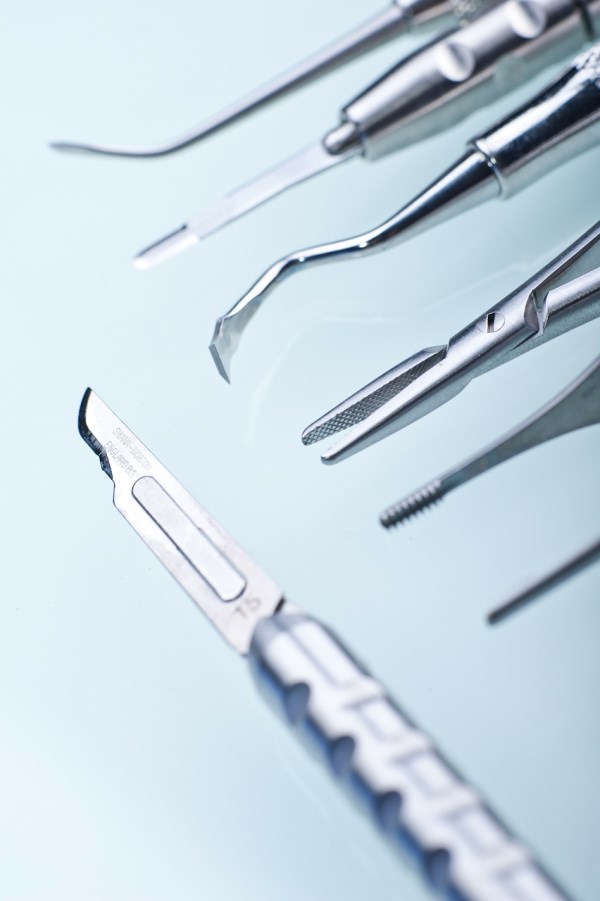 When former soldier Roland Mery was told that he had to wait two years for gender reassignment surgery, he decided that his 61 years of being a man was enough. The married father of four told his wife that he had a headache and walked to the bathroom of their home with a bottle of painkillers and a homemade surgery kit.
While Roland was rushed to hospital, his wife of 23 years was held at home; police originally suspected that she was responsible for his injuries.
Though Roland had previously admitted his desire to become a woman, Julie did not believe that it was something that he would go through with, until she saw him come down the stairs from the bathroom.
5

The Man Who Tried to Operate on His Own Hernia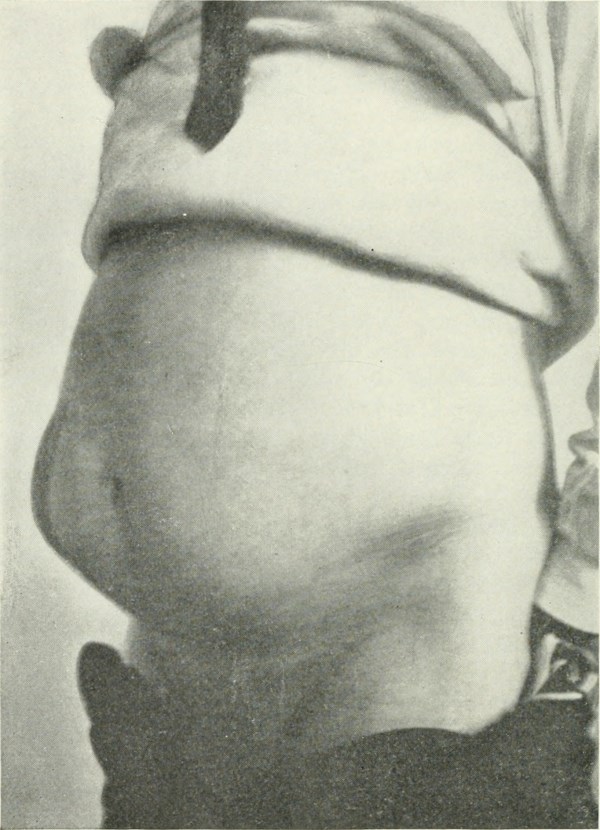 A 63-year-old man from Glendale, CA was taken to Los Angeles County-USC Medical Center after he tried to operate on his bulging hernia with a butter knife. Police arrived on the scene to find him naked and reclined in a lounge chair on his patio, smoking a cigarette, with a 6-inch butter knife sticking out of his abdomen.
The man then pulled out the knife and, as he waited for the paramedics, stuck the cigarette into his wound, perhaps to "cauterize" it. Dr. Jonathan Yunis, who performs more than 500 hernia operations a year, said that the man, whose name has not been released, could have seriously injured himself.
Dr. Yunis said that the man may have been trying to remove his intestines, which could have proved fatal. "It would be interesting to learn what he actually managed to get done," he said.
6

The Chinese Woman Who Performed Surgery on Her Own Stomach to Save Money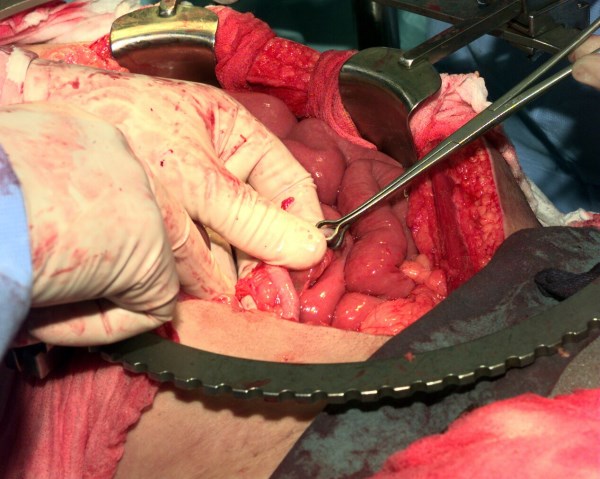 An old woman in Chongqing slit herself open with a kitchen knife in an attempt to perform surgery on herself. She did this because she couldn't afford the medical fees.
Wu Yuanbi, 53, suffers from Budd-Chiari syndrome, a chronic condition that causes the belly to fill with fluid. When first diagnosed 12 years ago, she and her family pooled all their savings for a procedure to release 25 kilograms of water from her midsection.
However, a recent relapse saw the family too poor to afford the 50,000 yuan for a second operation. So, she cut herself open.
After reports on her self-performed surgery, she was taken to a hospital in Chongqing and is now receiving treatment, free of charge.
7

The Woman Who Performed a Caesarean Section on Herself Because of a Lack of Medical Assistance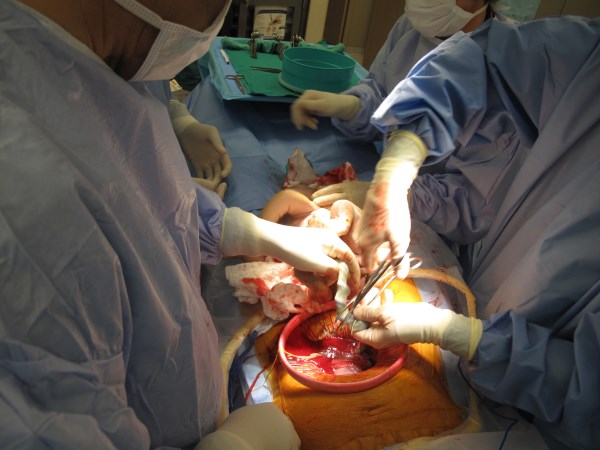 In March 2000, Inés Ramírez Pérez, a Mexican woman from the state of Oaxaca, received media attention after performing a successful Caesarean section on herself. She had no medical training. Nevertheless, she performed a successful Caesarean section on herself; both she and her baby survived.
Ramírez was alone in her cabin in Rio Talea, Southern Mexico when her labor started. The nearest midwife was more than 50 miles away over rough terrain and rough roads. Her husband, who had assisted her through her previous labors, was drinking at a cantina. Rio Talea has 500 people and only one phone, but it was not nearby. Ramírez had given birth to eight children, seven of whom are living, at the time of the pregnancy in question. The last pregnancy, three years prior, had ended in fetal death during labor. Rather than experience the loss of another child in the same way, Ramírez decided to operate on herself.
At midnight on March 5, 2000, after 12 hours of continual pain, Ramírez sat down on a bench and drank three small glasses of hard liquor. She then used a 15 centimeter (5.9 in) kitchen knife to cut open her abdomen in a total of three attempts. Ramírez cut through her skin in a 17 centimeter (6.7 in) vertical line several centimeters to the right of her navel, starting near the bottom of the ribs and ending near the pubic area. (In comparison, a typical C-section incision is 10 cm long, horizontal and well below the navel, the so-called "bikini-line incision.") After operating on herself for an hour, she reached inside her uterus and pulled out her baby boy. She then severed the umbilical cord with a pair of scissors and became unconscious. She used clothes to bandage her wound after regaining consciousness, then sent one of her older sons to find help.
Several hours later, the village health assistant and a second man found Ramírez conscious and alert, along with her live baby. He sewed her incision with some available needle and thread.
Ramírez was eventually taken to the local clinic, which was two and a half miles away, and then to the nearest hospital, eight hours away by car. Sixteen hours later she underwent surgical repair of the incision site. On the seventh post-operative day, she underwent a second surgery to repair complications resulting from damage to her intestines incurred during her C-section. She was released from the hospital on the tenth day post-surgery, and went on to make a complete recovery.
Ramírez is believed to be the only person known to have performed a successful Caesarean section on herself. Her case was documented in the March 2004 issue of the International Journal of Gynecology & Obstetrics.
8

The Woman Who Performed Her Own Plastic Surgery on Her Face and Ended Up Deformed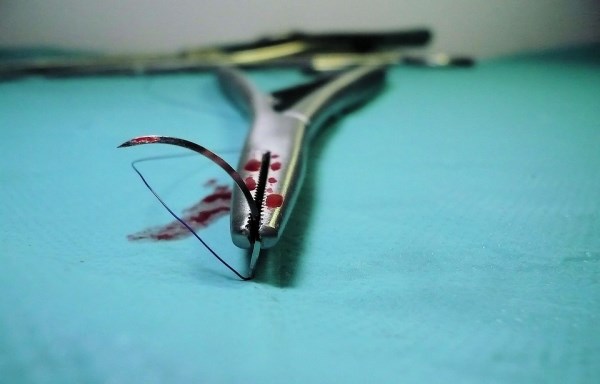 You can still see the horrifying effects of botched plastic surgery on a woman who says, "it's a nightmare that doesn't seem to end." However, in the case of the woman we'll call Mary, who asked that her real name not be used to protect her privacy, there is no doctor at fault. She only has herself to blame.
In search of an inexpensive, do it yourself version of a silicone injection she had gotten from a doctor to smooth a scar, the Midwestern mother injected her lips and face with silicone that she she purchased over the Internet. At first, she thought she'd hit the beauty jackpot. However, within 24 hours those desired results quickly turned into a before and after nightmare.
The silicone procedure was nothing new to Mary. For nearly $1,000 a plastic surgeon had injected it into her face once before to help fade a scar from an accident. But what he used was medical-grade silicone, and what Mary purchased wasn't medical grade and was labeled as a personal lubricant. Mary acknowledged that she thought it would be alright to inject herself with silicone because she'd seen a doctor do it.
9

The Wrestler-Turned-Actress Who Performed Surgery on Herself for a Spider Bite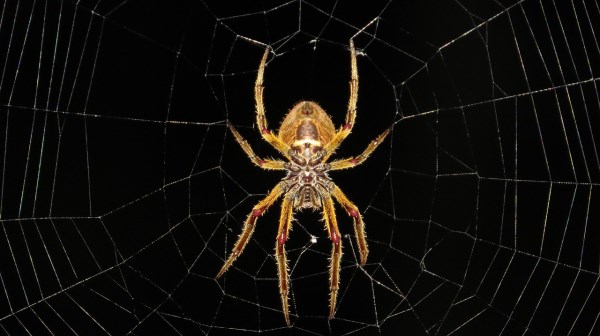 Wrestler-turned-actress and reality TV star Chyna showed just how tough she is by cutting out a chunk of her leg to remove a poisonous spider bite. The former fighter, whose real name is Joan Laurer, had to perform the do-it-yourself surgery in her bathroom because she didn't have the funds to cover an emergency operation in the hospital.
In her own words, "I went into the bathtub and cut it out. That's exactly what they would have done in the emergency room. It didn't hurt...My doctor says I have a very high pain tolerance."
However, she was in so much pain as her leg swelled up after the bite that she passed out, so friends took her to see a doctor. She adds, "I told him I couldn't afford it (emergency treatment) because I don't have health insurance. I said I was going to take out the poison myself."