1

The Who Drummer Keith Moon Ran Over His Own Chauffeur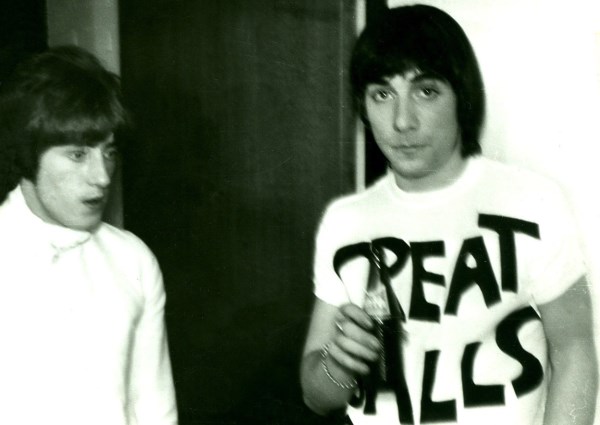 On the eve of January 4, 1970, The Who drummer Keith Moon, his wife Kim, his driver Neil Boland, and several friends attended the opening of the Red Lion Pub in Hatfield, Hertfordshire. Also in attendance were working class locals and skinheads who were offended by Moon's rock star status and display of wealth.
As the night wore on, tensions mounted and Moon's party was driven out of the pub. When they tried to leave, their Bentley was surrounded and pelted with coins. Neil Boland exited the car in an attempt to calm the crowd and create a path for the party to get away. A terrified Moon, who was not the best of drivers even when sober, took the wheel and the Bentley sped off. It wasn't until the car reached the end of the driveway that they realized Boland was under the car with his skull crushed. Moon, haunted by the event for the rest of his life, was acquitted of any charges and Boland's death was ruled a tragic accident.
2

Jim Gordon, Co-Writer of "Layla," Stabbed His Mother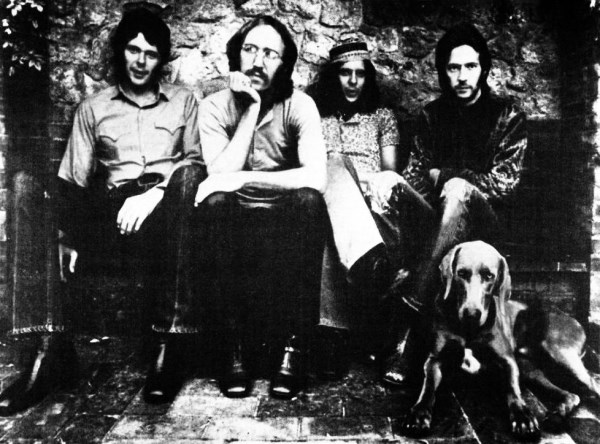 Jim Gordon, drummer and protégé of the Wrecking Crew's Hal Blaine, was renowned for his session work with The Everly Brothers, The Beach Boys, Glen Campbell, Alice Cooper, Joe Cocker, and most notably Eric Clapton, with whom he co-wrote the Grammy-winning smash "Layla" in 1970.
Gordon's strange behavior and violent outbursts began to manifest as early as 1969 (it was then that his father first urged him to seek help), although his schizophrenia went largely ignored and undiagnosed for several years. Auditory hallucinations plagued him, the most powerful of which involved his mother. Her voice would cause him pain, deprive him of sleep, starve him, and ultimately affect his ability to play the drums. On June 3, 1983, in an attempt to silence her voice inside his head, Gordon bludgeoned his real mother with a hammer and then stabbed her repeatedly with a butcher knife. Despite a well-documented history of mental illness, he was found guilty of second degree murder in 1984 due to a recently changed California law that restricted the insanity defense. Gordon was sentenced to 16 years to life.
3

Sex Pistols Bassist Sid Vicious Stabbed His Girlfriend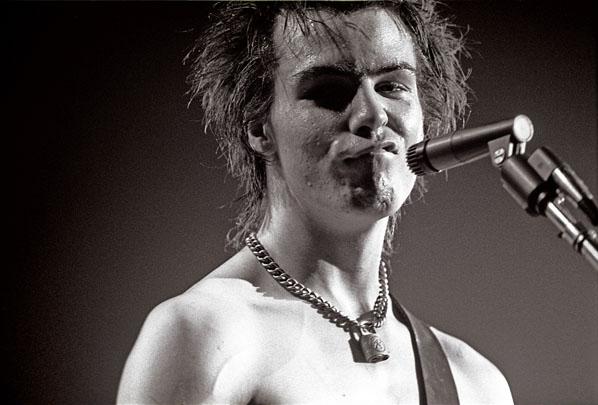 Born John Simon Richie in London, Sid Vicious was an aimless high school dropout who caught the eye of impresario Malcolm McClaren, owner of Sex, a Chelsea boutique that was the flash point for the burgeoning punk movement. It was here that McClaren formed the Sex Pistols, and when bassist Glen Matlock was fired, McClaren recruited Sid because he had the right attitude and look.
However, the band's success was short-lived. Within a year of forming, Sid developed a crippling heroin addiction courtesy of his American girlfriend, Nancy Spungen. Nancy, a groupie and former prostitute, was a woman vilified by the Sex Pistols and banned from their U.S. tour. Nonetheless, Sid was smitten, and when the band fell apart the couple reunited and eventually settled in New York.
They lived in New York's legendary Hotel Chelsea and Sid played a few local gigs, but the shows were a disaster. Now a full-fledged junkie, Sid could barely stand up, much less sing or play.
As the couple financially and physically deteriorated, so did their relationship. They beat each other frequently and their major preoccupation became scoring drugs. On the night Nancy was murdered, friends and dealers dropped by the Chelsea. Witnesses reported that Sid was effectively passed out or, when awake, despondent and playing with his knife. Nancy made several attempts to score heroin, but was unsuccessful. The next morning, an anonymous caller alerted the front desk to "trouble in room 100." When the paramedics and police arrived, they found Nancy dead in the bathroom. Sid was arrested for Nancy's murder, but never made it to trial. He died of an overdose on February 2, 1979.
4

Producer Phil Spector Shot Actress Lana Clarkson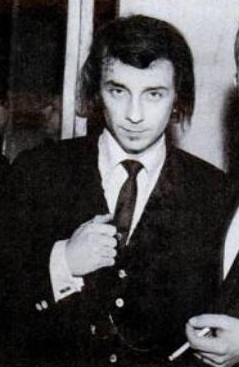 Legendary music producer and creator of the "Wall of Sound" production technique, Phil Spector practically owned the U.S. singles charts of the 60s. Spector made The Ronnettes, The Crystals, and The Righteous Brothers household names before leaving the industry, disappointed by the failure of his self-regarded masterpiece "River Deep, Mountain High." He eventually re-emerged and produced albums for John Lennon, George Harrison, and The Ramones, among others.
Spector, a known eccentric and recluse, had a lifelong fascination with guns. Small in stature and unable to protect himself, he was always carrying a weapon. Stories abounded of his drinking, his temper, and his abusive behavior, not only in the recording studio but also at home, where his wives were regularly in fear for their lives.
Over time, as Spector's musical productivity lessened, he sobered up, married a third time, and generally spent quiet time at his home in Los Angeles.
On February 3, 2003, Spector decided to go out for drinks in Hollywood. He ended his night at the House of Blues on the Sunset Strip, where he was greeted by hostess Lana Clarkson, a B-movie actress best known for her role in Fast Times At Ridgemont High. Clarkson did not recognize Spector and denied him entry, but he was let into the club by management. Clarkson apologized, and after they had some drinks she escorted him to his home. It was there that she was shot through the mouth and killed. Afterward, Spector exited the house in a panic and told his waiting driver, "I think I shot her."
Phil Spector was tried twice and eventually found guilty of the murder of Lana Clarkson, for which he is serving a sentence of 19 years to life in Corcoran State Penitentiary.
5

Cult Leader David Koresh Responsible for the Deaths of His Followers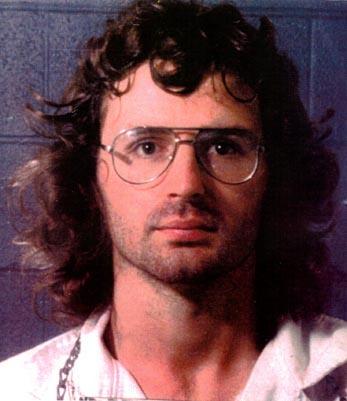 Born to a 15-year-old single mother, a lonely and bullied Vernon Wayne Howell showed interest in only two things, music and the Bible. As a young adult, he joined the Church of Seventh Day Adventists, but was thrown out for being a bad influence on other church members. A singer-songwriter and guitarist, he came to L.A.'s famed Sunset Strip to spread the word of God and fulfill his dream of rock stardom.
His attempts at fame proved fruitless, so instead he found a home in Waco, Texas with the Branch Davidians, a religious sect that at its peak claimed more than 1400 members. Howell began an affair with prophetess and leader Lois Roden, then in her mid-60s. After Rodden's passing, a power struggle for control of the Davidians ensued and eventually Howell won control of the group. He changed his name to David Koresh and settled into the Mr. Carmel compound. Under his leadership, rumors of child abuse and illegal weapons were rampant. The Bureau of Alcohol, Tobacco, Firearms and Explosives raided Davidian headquarters in 1993. After a 51-day siege and an epic gun battle between the Feds and cult members, the compound was burned to the ground with Koresh and 79 Davidians inside.
6

Black Metal Bassist Varg Vikernes Stabs Bandmate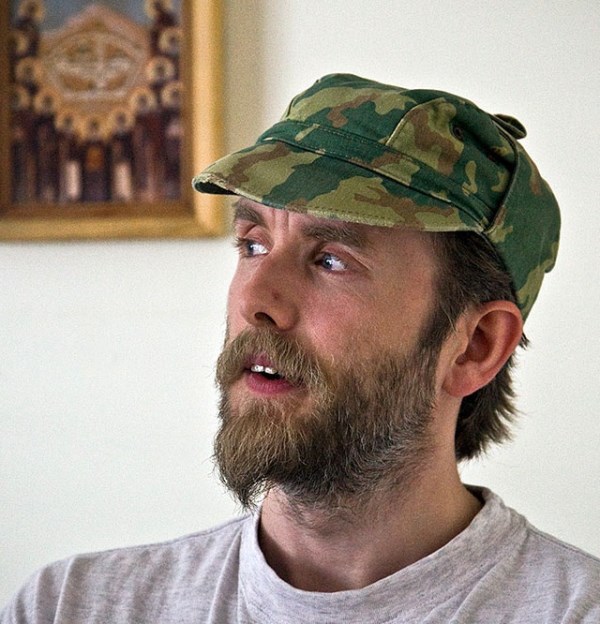 Varg Vikernes was an early addition to the burgeoning black metal scene in Norway. A former member of the band Mayhem, he is also a solo artist who still records under the moniker Burzum. However, he is known more for his rap sheet than his music.
Vikernes was rumored to be a skinhead prior to his involvement in black metal. After learning to play the guitar, he became a fixture on the scene and joined his first band, Old Funeral, at seventeen. A stint playing bass for the band Mayhem followed. As the scene gained popularity, several churches were damaged in seemingly unrelated arson attacks. Vikernes claimed responsibility for the attacks in the Norwegian press. However, he later denied any involvement in arson and said that he was "pulling the journalist's leg" and merely promoting the black metal scene. He was arrested in connection with the fires but was soon released due to a lack of evidence.
Mayhem bandmate Øystein "Euronymous" Aarseth owned Helvete, a black metal record shop in Oslo that served as a hangout for fans and musicians alike. After Vikernes' arrest, fearful of scrutiny from the police and media, Euronymous closed the record shop and distanced himself from Virknes'. On August 10, 1993, Vikernes drove to Euronymous' apartment to discuss a contract and a heated argument ensued. Euronymous was stabbed twenty-three times by Vikernes. Vikernes claimed that he killed Euronymous in self-defense, but his true motive is still unknown.
Vikernes was sentenced to 21 years in prison for Euronymous' murder. He was paroled in 2009 for time served.
7

Producer Joe Meek Shot His Landlady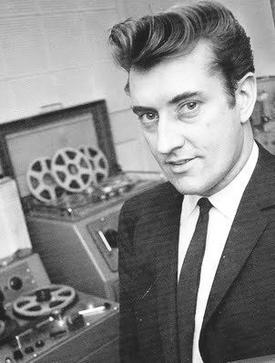 Joe Meek was a maverick record producer and songwriter responsible for a string of hits in his home country during the early 60s. He achieved international success with the Tornado's "Telstar," which was the first British single to reach #1 on the Billboard charts in the U.S.
By 1966 however, the cultural landscape had shifted, as had Meek's fortunes. The hits were no longer coming and Meek's debts were mounting, as were his legal issues. He had not only been accused of plagiarism (which insured that he would never see royalties from "Telstar" in his lifetime), but he had also been convicted on a charge of homosexual soliciting, which left him open to repeated blackmail attempts.
On February 3, 1967, a depressed and increasingly paranoid Meek handed a note to his assistant Patrick Pink. It read, "I'm going now. Goodbye." Meek then asked Patrick to fetch his landlady, Violet Shenton. When she arrived, Meek quarreled with Shenton and shot her before turning the gun on himself.
8

Hippie Cult Leader Charles Manson Ordered the Tate-LaBianca Murders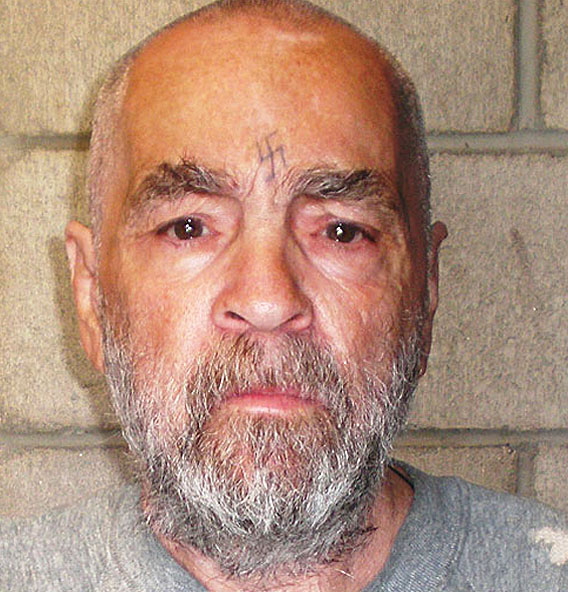 In 1967, Charles Manson was released from Terminal Island prison after spending more than half of his life incarcerated. Upon his parole, he begged authorities to let him stay in the prison system, declaring it as his home. Released into a world considerably different from the one he remembered, Charlie headed for San Francisco, where the free love hippie movement was in full swing. It was there that he started amassing members of his "Family."
The Family traveled the western states before finally settling in Los Angeles. Dennis Wilson, the drummer for The Beach Boys, picked up two hitchhikers who happened to be members of the Manson tribe. Soon afterward, Manson and his followers moved lock, stock, and barrel into Wilson's mansion. For a time both parties benefited from the living arrangements; Wilson had Manson's ever-available girls at his beck and call and Manson had access to Wilson's rock star lifestyle and a potential recording contract.
Wilson convinced The Beach Boys to record one of Manson's songs, "Cease To Exist," and even introduced him to a producer friend, Terry Melcher. Melcher (owner of the Cielo Drive house rented to Sharon Tate) was less than impressed by Manson and refused to offer him a contract. His association with Wilson also ended and, feeling cheated by the experience, Manson set the Tate-LaBianca murders into motion. Family members murdered a total of seven people in two separate locations around L.A., hoping to ignite an apocalyptic race war that Manson called "Helter Skelter," from which they would emerge victorious.
While hiding out in the desert, Manson and several followers were arrested and taken into custody on suspicion of auto theft. Once in jail, evidence of their roles in the murders came to light. Manson and four of his followers were charged with the Tate-LaBianca murders and found guilty. All of them received the death penalty, which was commuted to life in prison in 1972. Manson is currently serving his time in Corcoran State Penitentiary.
9

Motley Crüe Vocalist Vince Neil Killed His Friend in a Drunk Driving Accident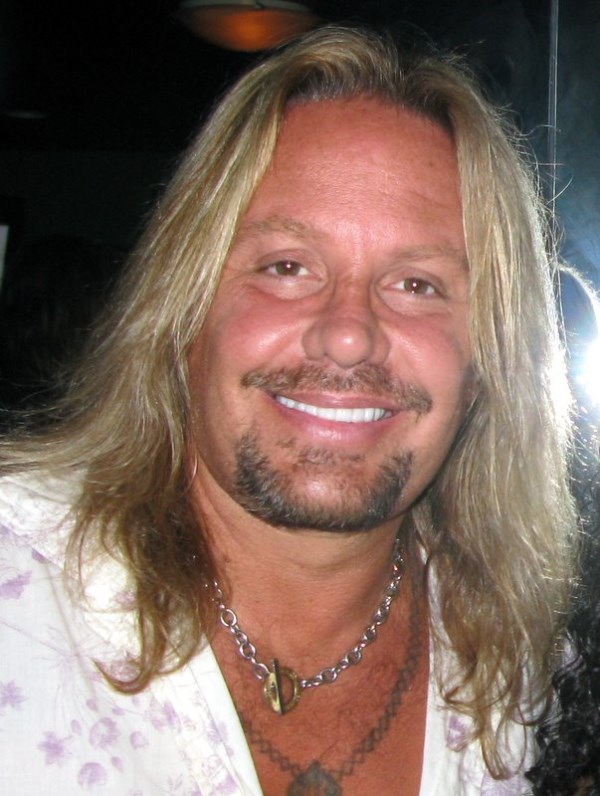 During their first U.S. tour in 1984, members of Hanoi Rocks set up camp at Motley Crüe singer Vince Neil's home near Redondo Beach for a few days of relaxation and partying. On December 8th, Neil and Hanoi drummer Nicolas "Razzle" Dingley made a routine run to a nearby liquor store in Neil's De Tomaso Pantera. Drunk behind the wheel, Neil lost control and plowed into an oncoming car, killing Razzle and seriously injuring the two occupants of the other vehicle. He was charged with vehicular manslaughter and driving under the influence. He was sentenced to thirty days in jail (of which he served 15), $2.6 million in restitution to the victims and their families, and five years probation.
10

Bobby Beausoleil Stabbed His Roommate in a Drug Deal Gone Bad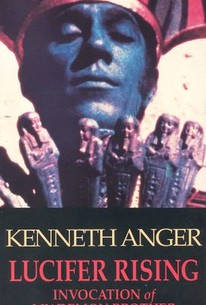 Prior to being a Manson family member, Bobby Beausolei enjoyed marginal success as an aspiring musician and actor. In the mid-60s, Beausolei started the Grass Roots in Los Angeles with Arthur Lee, which later changed its name to Love. He continued his musical journey in San Francisco, where he fronted a locally popular free rock collective named Orkustra. In 1967, as Orkustra was breaking up, Beausolei met Kenneth Anger and wrote the score for his film Lucifer Rising.
After his relationship with Anger fell apart, Beausolei found himself back in L.A. acting in soft porn films, hanging with the Manson Family, and living in the home of music teacher Gary Hinman. He and Hinman sold acid to some bikers living at Spahn Ranch, which was also home to The Family. The bikers were unhappy with Hinman's homemade drugs and demanded their money back. When Hinman refused, Manson cut off his ear as a warning. Two days later, Manson ordered Beausolei to kill Hinman. Beausolei stabbed Hinman twice in the chest while two of the Manson girls suffocated him with a pillow.
Beausolei was arrested and convicted for the murder of Hinman and sentenced to the death penalty. His sentence was later commuted to life in prison when California outlawed the death penalty in 1972. He is currently serving a life sentence in Oregon State Penitentiary.