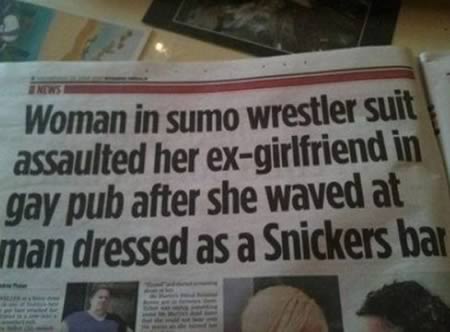 This is definitely a complicated crime. Here is the story:
A fancy dress party in one of Dublin's best known gay bars took a sinister turn when a woman attacked her ex-girlfriend Adrienne Martin in a row over a dress-up sumo wrestler's suit.
After a year of acrimony following their bad break up, Sandra Talbot (32) assaulted Martin with a bottle hidden under her costume in a fit of rage at the George pub.
A Dublin court heard that Talbot lashed out at Martin in a row that began over the wrestler's suit that Talbot was wearing. The row escalated as the victim waved at a man dressed as a Snickers bar, the court heard.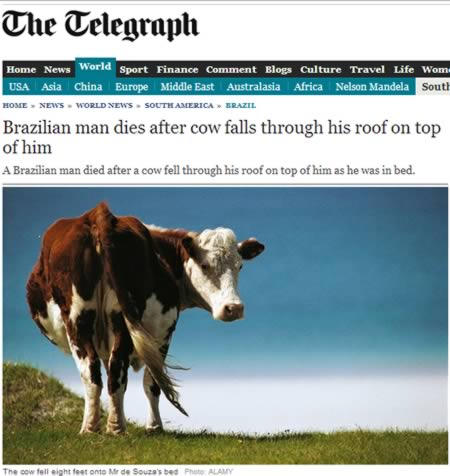 According to the newspaper, the cow fell eight feet onto Mr. de Souza's bed. The real question is this: how did the cow get there in the first place?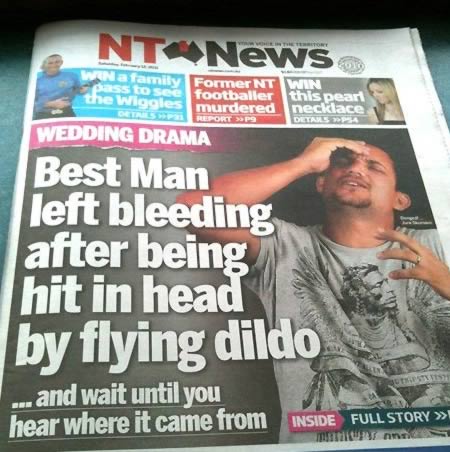 That's what I call wedding drama.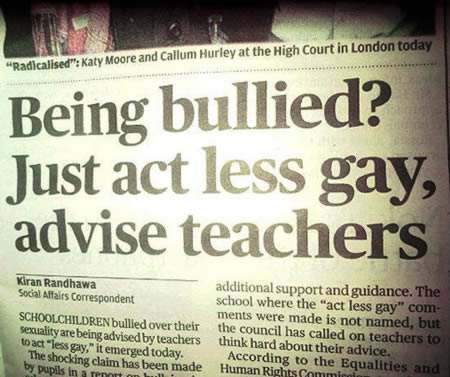 In one British County, teachers apparently have some pretty unhelpful responses to bullying. Some allegedly told victims to try "acting less gay." According to the London Evening Standard, a report by the Essex County Council has found "anecdotal evidence of students being told to act less gay or to wear their hair differently as teachers felt they were making themselves a target for bullies."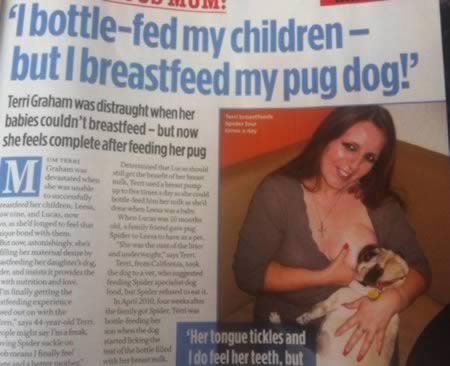 Terri Graham, a mother of two, couldn't breastfeed her children. However, she's now fulfilling her maternal desire in an unorthodox way –- by breastfeeding her 9-year-old daughter's dog, a pug named Spider.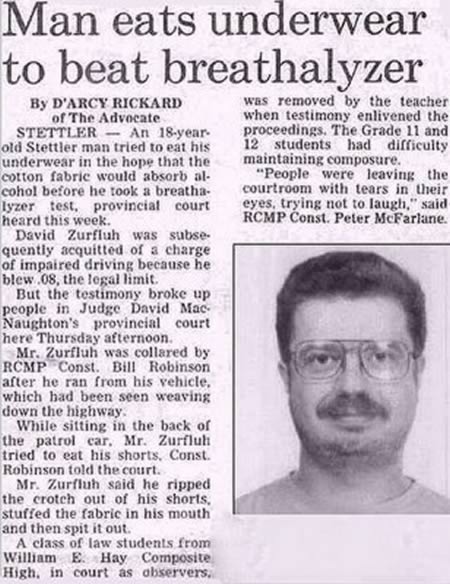 I'm still trying to figure out the connection between alcohol level and underwear.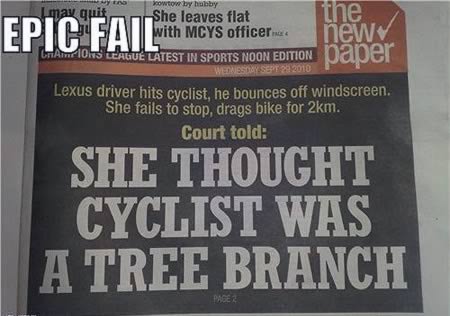 She actually used this as her defense.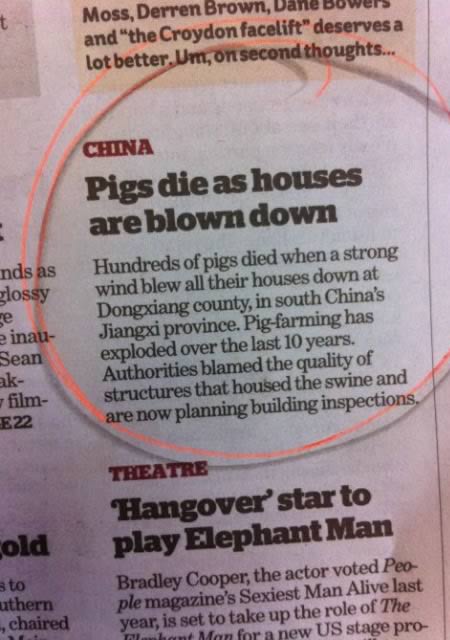 This is a Disney fable turned real.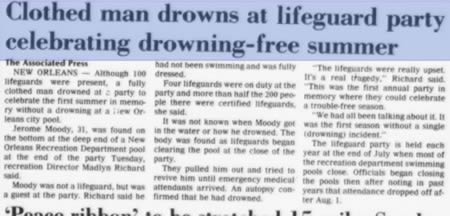 In September of 1985, there was a celebration held at a New Orleans municipal pool. The party was being held in order to celebrate the first summer in memory without a drowning at the pool. In honor of the occasion, two hundred people gathered, including one hundred certified lifeguards. As the party was breaking up and the four lifeguards on duty began to clear the pool, they found a fully dressed body in the deep end. They tried to revive Jerome Moody, 31, but it was too late. He had drowned surrounded by lifeguards celebrating their successful season.