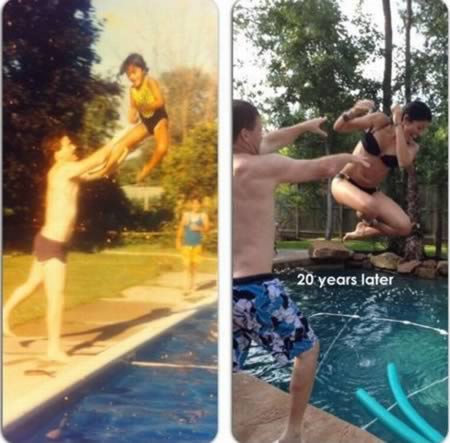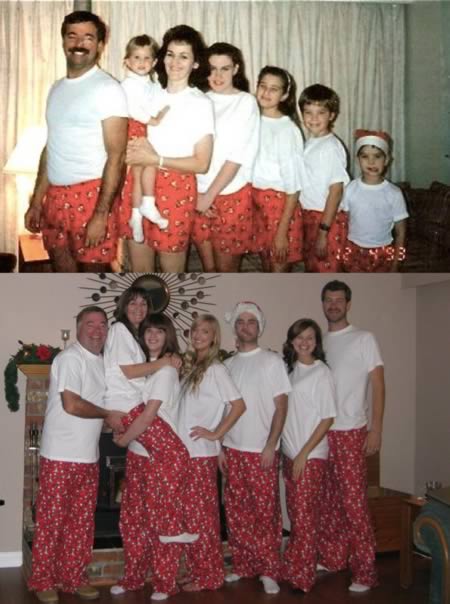 Recreation of Christmas photo from 1993.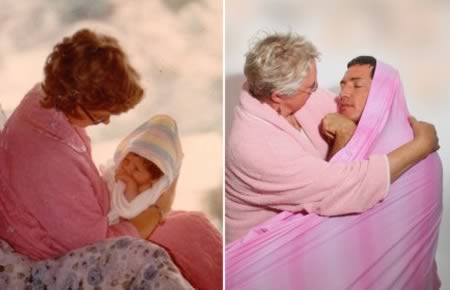 Young Me/Now Me is a new fun blog that catalogs people's attempts to recreate their own past (or that of their parents), and the results are really quite funny.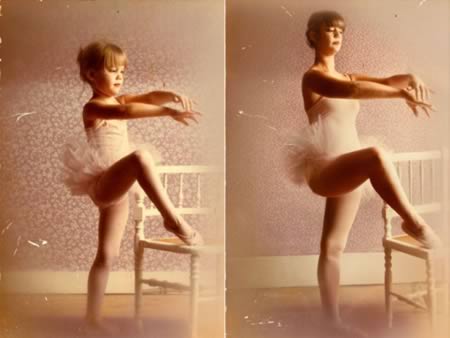 Another piece of work from Irina Wering. She started this photo project in 2010 and it's called "Back to the Future."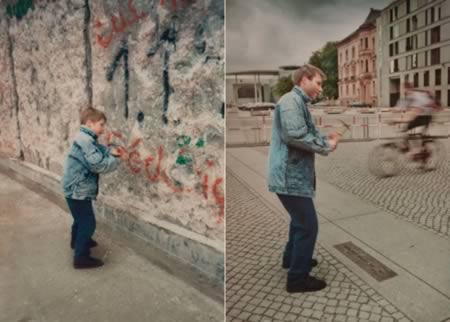 Amazing before and after picture near the Berlin Wall.
Photographer goes back to the future by recreating old poses decades later. Snapper Irina Wering invited grown-ups to recreate their poses from photos of their younger selves.

A Finnish photographer set out to recreate childhood holiday pictures taken by her father 20 years ago with amusing and touching results. Wilma Hurskainen rounded up her three younger sisters and set off for the destinations they visited with their parents - and this time she directed the shots herself. The four siblings did their best to mimic the original images, which were taken between 1986 and 1990. They struck the same poses and imitated their facial expressions, acknowledging the difficulty encountered in family photos when everyone needs to look at the camera at the same time.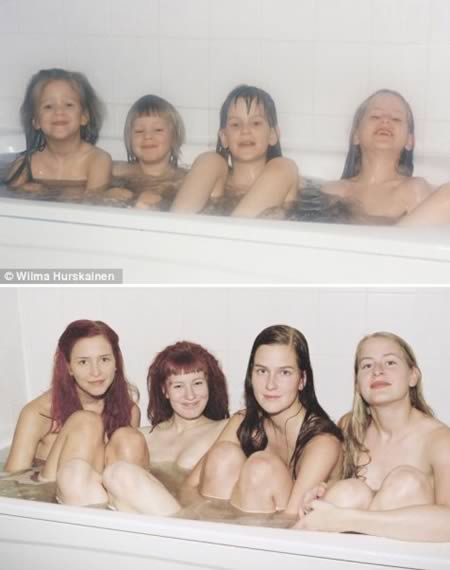 Another picture from Wilma Hurskainen's project.