1

The undercover cops who are selling iPhones on the street to get people to stop buying stolen iPhones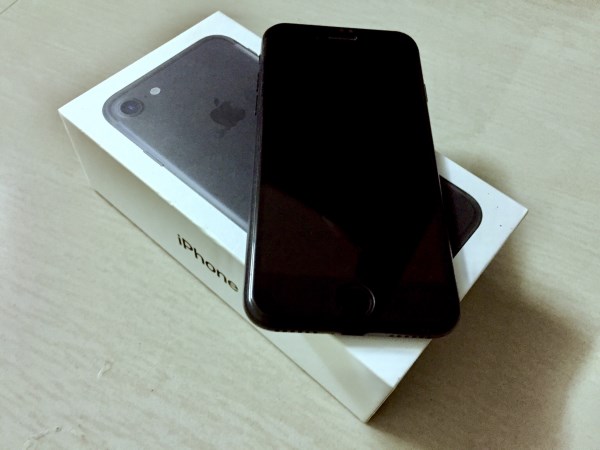 In San Francisco, police are trying a new tactic to discourage people from buying stolen iPhones: they're trapping them in undercover stings. Wearing plain clothes, the officers are going around certain city areas and selling iPhones which they readily indicate are stolen. When someone tries to buy one, they make an arrest.
The goal is to reduce the market for stolen iPhones by scaring consumers away. The police say that in San Francisco half of all thefts involve stealing smartphones, and thieves often target women. The police are specifically establishing themselves in areas that they know are popular for selling stolen goods, like the corner of 7th and Market Street.
2

The teenager who used a fake ID with the picture of a cartoon character to buy alcohol as part of an undercover operation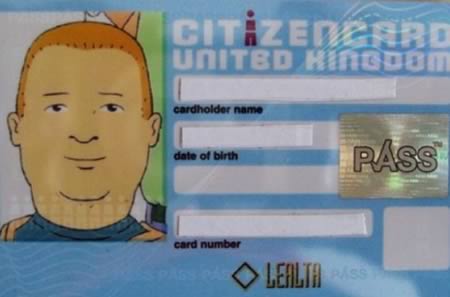 The face may look familiar to viewers of the Channel 4 television show King of the Hill. However, salesmen behind counters in Nottinghamshire failed to notice that the cartoon character on the fake identity card was Bobby Hill, or that the age given on the document was only 17. In an undercover operation by trading standards, a teenager using this ID card successfully purchased alcohol six times… and a total of seven stores failed to ask for identification, while six checked his false ID card but still sold him the alcohol.
3

The undercover agent who breached airport security with a mock bomb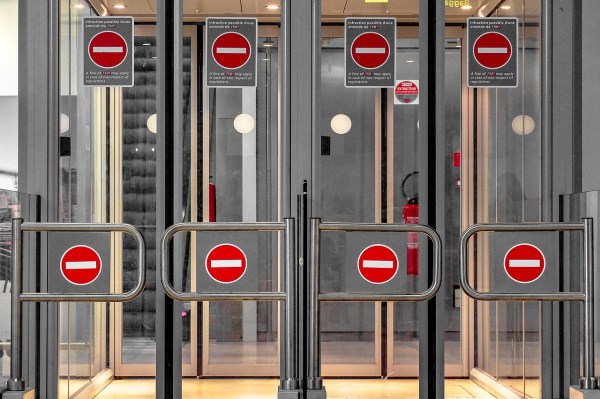 An undercover agent with a fake explosive device in his pants was able to pass through two security checkpoints at the Newark, New Jersey airport. The incident occurred on February 25, 2013 at the Newark Liberty International Airport as part of a training drill for the Transportation Security Administration.
According to the New York Post, the undercover agent was part of a four-person team drill at Newark, a major airport near New York City, which was the main target of the 2011 attack. The "bomber" had a mock improvised explosive device in his pants and was able to pass through a detector, and even a patdown by a TSA agent, allowing him to get to the airport gate and, in theory, board a plane.
In 2009, an al Qaeda-linked man tried to blow up a U.S. airliner over Detroit with a bomb hidden in his underwear, but the plan was botched when the device failed. Afterward, the TSA increased its use of full-body scanners to better detect explosives underneath clothing. It has since improved the scanners to allow more privacy with less life-like images.
4

The teenager who hired an undercover officer to kill his mother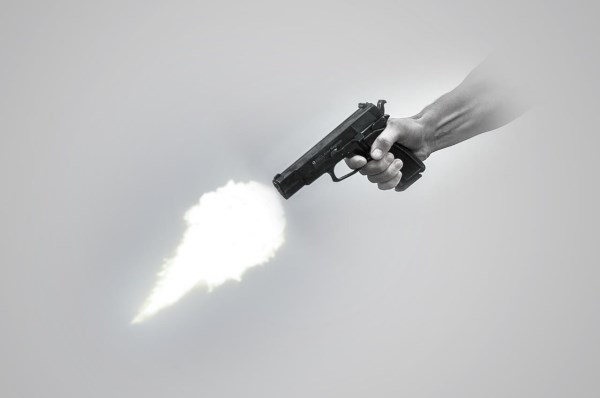 A 17-year-old boy was arrested while trying to hire an undercover police officer to kill his mother. He instructed the "hitman" not to damage the television during the attack. Police say that Carlos Chereza first approached a police informant, offering to pay him $10,500 to kill his 50-year-old mom, Dreama Chereza. After the informant refused to do the job, Carlos asked the informant to help him get a gun so he could kill her himself.
Instead of delivering him the gun, the informant introduced him to an undercover detective who would possibly shoot his mom. When Carlos and the detective met each other, they made a $2,000 deal to shoot Dreama Chereza. The police said that Carlos expected to inherit the money from his mother's bank account.
Carlos requested that the shooting should look like a burglary and instructed the detective not to damage the television set during the attack. He gave the detective a key to the apartment, a map of the apartment, and a picture of his mom. The teenager was arrested immediately after meeting with the undercover detective on a charge of soliciting to commit first-degree murder. His motive was related to domestic problems within the family.
5

The man who broke into an undercover police car again and again... and again!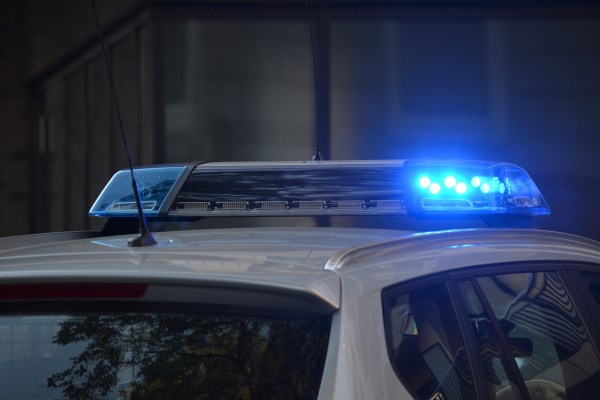 Some people never learn! This thief, James Milsom, 21, was filmed breaking into an undercover police car for the third time in four months. The police were familiar with his face, because before this latest heist he was previously caught on camera, twice.
It turns out that both times he broke into undercover police cars!
Avon and Somerset Police regularly use unmarked parked cars around the city to catch criminals in the act following a spate of thefts. When the thief breaks in, a tiny camera photographs them, assisting officers in the subsequent arrest. According to the police, officers bait the vehicles with a bounty of tempting items for a thief such as satellite navigation systems, handbags, car stereos, and mobile phones.
6

The woman who was charged with a felony after posting an undercover cop's picture on Facebook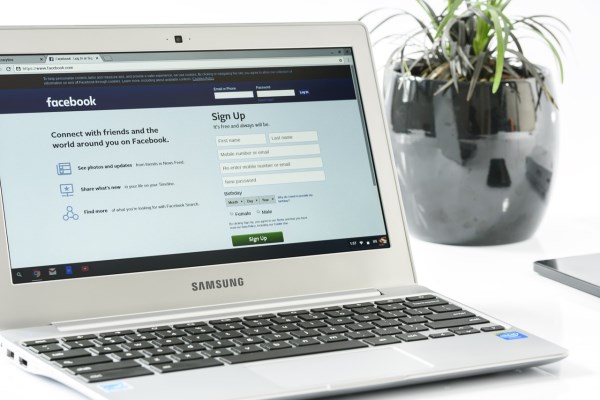 In 2012, a Texas woman faced a felony retaliation charge after she allegedly posted a photograph of an undercover narcotics officer on Facebook and identified his job. Melissa Walthall, 30, told Mesquite police that she saw the photograph on a flyer three weeks earlier and posted it because her friend was upset with the officer's testimony on drug charges, according to a federal affidavit.
On Oct. 7, one of Walthall's friends told police that a photograph of a man appeared in her newsfeed and was labeled "Undercover Mesquite Narcotics" with the caption "Anyone know this b****." Investigators checked Walthall's Facebook page and issued a warrant for her arrest on harassment charges after they deemed her post to be a "viable threat to that officer's safety," the affidavit stated. Walthall refused to identify her friend. However, a computer search led police to George Pickens.
Pickens, 34, told investigators that he and his brother, Bobby Stedham, began researching the undercover officer online and found his Facebook page and photograph. They used the photo to make flyers featuring the officer with the intent to display them "like garage sale signs," according to the affidavit.
Stedham, 26, has also been charged with retaliation. Pickens faces drugs and weapons charges after authorities found 28.6 grams of methamphetamine in his room and an unregistered, sawed-off shotgun. Lawrence said that his group advises members of law enforcement to be very cautious about social media, if they must use it at all.
7

The undercover policemen who didn't recognize their own off-duty chief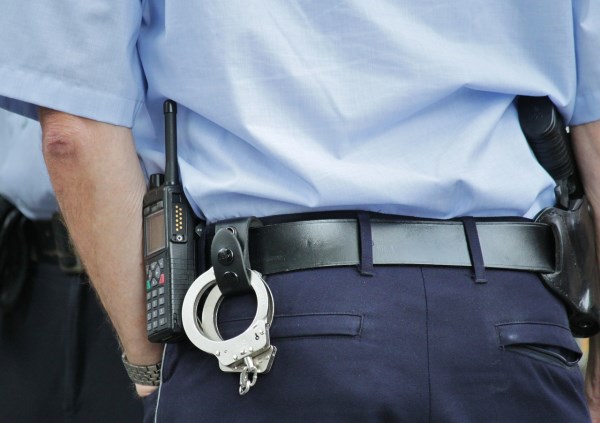 Some of NYPD's finests are in trouble: two undercover police officers ordered a black man out of his parked car with guns drawn ... without realizing that the guy's an off-duty NYPD chief!
"How you cannot know or recognize a chief in a department SUV with ID around his neck, I don't know," a police source said. Chief Douglas Zeigler, 60, head of the Community Affairs Bureau, was in his NYPD-issued vehicle near a fire hydrant when two plainclothes cops approached. One officer walked up on each side of the SUV at 57th Ave. and Xenia St. in Corona around 7 p.m. and told the driver to roll down the heavily tinted windows.
What happened next is in dispute. In his briefing to Police Commissioner Raymond Kelly, Zeigler said that the two cops, who are white, had no legitimate reason to approach his SUV.
After they ordered him to get out, one officer did not believe the NYPD identification Zeigler gave him.
8

The robbers who targeted the wrong pizza delivery man, who was an undercover cop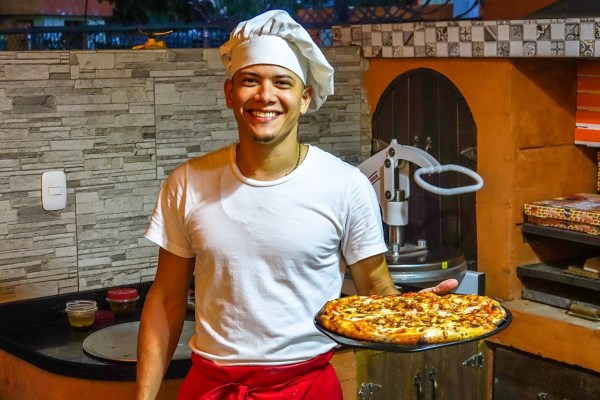 Rhode Island police say that two suspects picked the wrong pizza delivery guy to rob: an undercover police officer. A 30-year-old man and a 17-year-old boy were arrested in Newport after they approached the officer. Police say that one of the suspects had a BB gun in his waistband.
Two delivery drivers were robbed in the same area a few days earlier. Police had asked restaurants to call if they received delivery orders for the neighborhood. A-1 Pizza received the call and notified police, who sent the officer in place of the usual driver.
Lt. William Fitzgerald said that two men, one with a BB gun, came up to the undercover officer and said they had ordered pizza. When the officer revealed himself, one man ran away but was captured shortly afterward. The suspects were "quite shocked" to discover that the delivery man was actually an officer. The police charged both men with first-degree robbery. They matched the descriptions of the men with those who had robbed drivers earlier. In both of those cases, the drivers were robbed of $60.