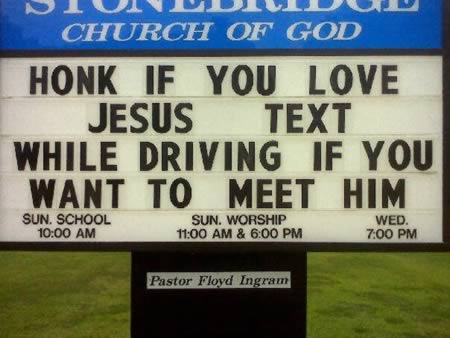 The wife of my former preacher posted a picture on Facebook that received a lot of attention. It was a church marquee sign from the Stonebridge Church of God in Ozark, Ala. The message?
"Honk if you love Jesus. Text while driving if you want to meet him."
In North Carolina, of course, texting while driving is illegal, yet that doesn't seem to deter folks from doing it. The statute says that manually entering letters or text to communicate with another person or reading e-mail or a text message carries a $100 fine, plus court costs.