1

Pay it Forward in Canada Continues for 228 Coffee Orders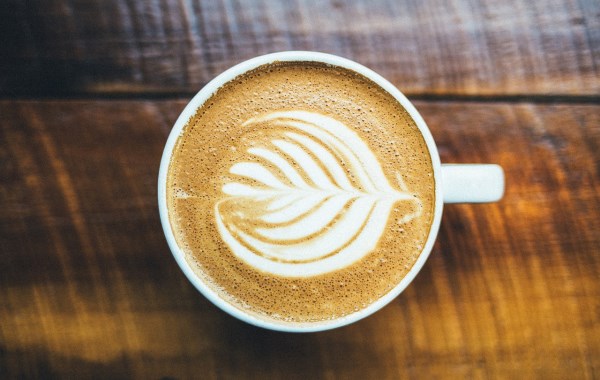 For some coffee drinkers in Canada, it's all about paying it forward – for three hours. At a Tim Hortons branch, the chain of kindness was 228 customers strong, as one customer after another paid for the next person's purchase.
Just a few days before Christmas 2012, one drive-through customer in Winnipeg, Manitoba, Canada decided to pay for the next customer in line at Tim Hortons, a Canadian coffee chain. The next person caught on, evidently, and continued the trend. In the spirit of the gift-giving season, the acts of kindness continued for about three hours, as 228 orders were fulfilled all on someone else's tab.
But there's always one who's not feeling the spirit. The seemingly-endless chain came to an end when one man refused to pay for the next customer's three coffees, even though he had received four free coffees.
2

Thousands Join Facebook Campaign To Perform Random Acts Of Kindness In Tribute To Boy Struck Down By Cancer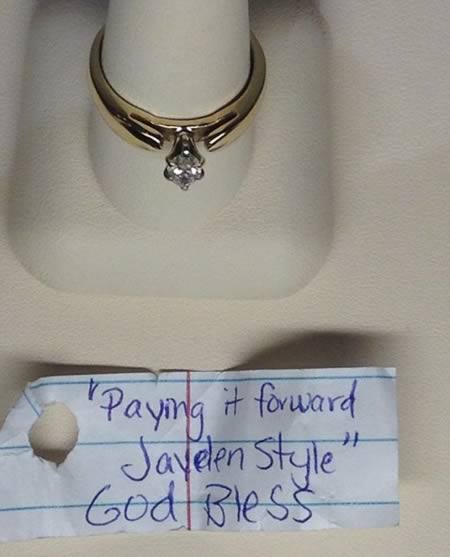 A grieving mom and dad are at the center of a nationwide "pay-it-forward" movement that has seen complete strangers pay thousands of dollars for each other's coffee, gas, or lunch in a chain reaction that has attracted tens of thousands of people across the country. Devastated by the death of their eight-year-old boy Jayden from a rare form of cancer, Tom and Nicole Lamb decided, on the spur of the moment, to pay for the customer behind them in the drive through. The gesture was supposed to be a symbolic thank-you to the community of Midland, Michigan for their support.
However, once they returned home and posted what they had done onto Facebook, the Lambs were inundated with stories of "paying-it-forward" gestures from Minneapolis to Seattle and across the Midwest. In the weeks following Jayden's brave passing from cancer over 30,000 people have joined his "Keep On Truckin' Team Jayden" Facebook page to tell their stories of paying someone else's restaurant bill or giving children's toys to charity.
Indeed, one generous person donated a diamond engagement ring worth $2,000 to the Salvation Army in Midland with a simple note that read, "Paying it Forward Jayden Style. God Bless."
3

The Coffee Shop Where Customers Pay for Each Others' Drinks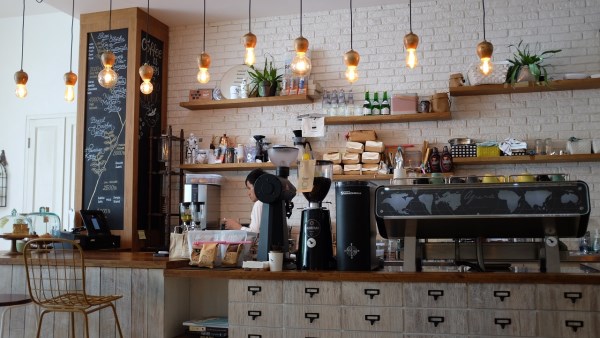 Imagine you go into a coffee shop, have a cup, and when it comes to paying your bill they tell you it's already been paid for. Wouldn't that be wonderful? Well, that's exactly what's happening at the Corner Perk Cafe in Bluffton, South Carolina. It all started in 2010 with a random act of kindness.
The Corner Perk was just a regular coffee place until one day, when a customer left a $100 bill with the owner, Josh Cooke. Apparently she wanted the money to be used to pay for the drinks of all the people who came in afterward, until it ran out. According to Cooke it was "just to let them know, you know, that somebody was wanting them to have a great day and just to let them know to pay it forward." Needless to say, customers who came in all afternoon were puzzled when they found they didn't have to pay for their coffee.
This wasn't the last time the mysterious coffee-donor paid the Corner Perk a visit. Apparently, she's been there another eight times in the past two years. When Josh posted her most recent visit on the coffee shop's Facebook page, the word spread quickly. More donors came forward to continue the trend. Cooke says the anonymous lady who started the trend had a kind heart and wanted goodness to spread in the area. Her efforts did not go unrewarded. Lots of people who heard about the tradition at Corner Perk Cafe simply walked into the shop and left money, without even ordering anything for themselves. A jar now stands on the counter with dollar bills to pay for people's coffee.
4

The World's Longest Living-Donor Kidney Transplant Chain Saved 30 Lives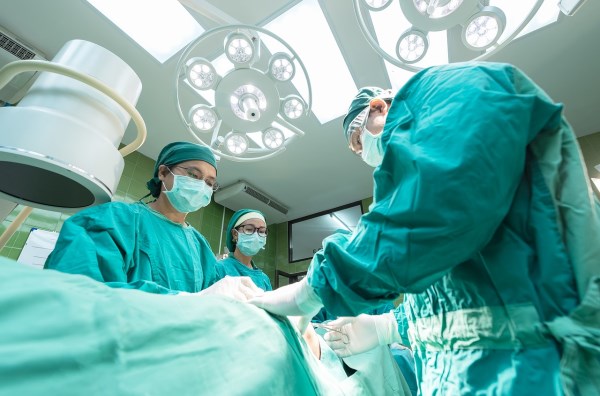 This is a story about kidneys and how one Good Samaritan was able to save 30 lives by donating one of his. It all started last year, when Rick Ruzzamenti of California heard about a friend who had donated her kidney to another friend who she had recently bumped into at the store. Ruzzamenti, 44, had never even donated blood, but he was so inspired by the story that he called his local hospital to ask how he might do the same thing.
Six months later, Ruzzamenti's kidney found a home in a 66-year-old man from New Jersey. The man's niece had wanted to give him her kidney, but couldn't because they had different blood types. However, in exchange for saving her uncle, she decided to "pay it forward" by donating her kidney to a patient in Wisconsin. This patient's ex-boyfriend (now that's dedication!) then donated his kidney to a patient in Pennsylvania.
And so the kidney donor chain continued until it ended a few weeks ago with a kidney transplant in Illinois. Chain 124, as it was labeled by the nonprofit National Kidney Registry, involved an incredible amount of coordination and innovation. It was responsible for the donation of 30 kidneys to 30 patients in 17 hospitals spread over 11 states. Patients would otherwise have had to wait the standard five to ten years to receive a kidney from a deceased donor.
Chain 124 was the world's longest. The previous record for the longest chain, set in 2010 by the National Kidney Registry, was 23 transplants.
5

Brazilian Ice Cream Company Creates a Happiness Chain By Inducing Clients to Buy Ice Cream for Next Costumer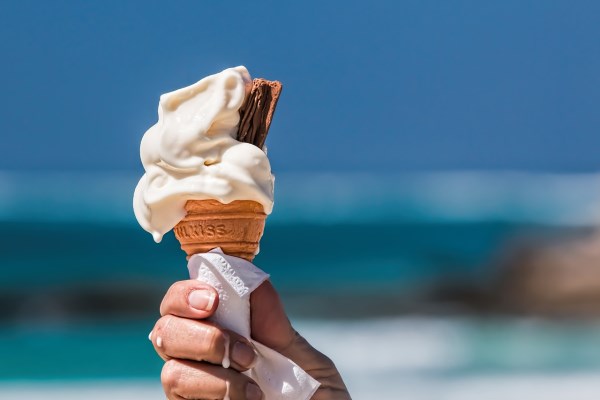 The case study is in Portuguese but it's easy to follow. If you were to buy an ice cream and find out that someone else had bought it for you already, would you return the favor and purchase one for the next customer? Kibon (Walls' brand in Brazil) went to find out and created this promotion inspired by Pay It Forward. It just took the first yes to set the Happiness Chain in motion.
6

Town Residents Perform 1300 "Random Acts of Kindness"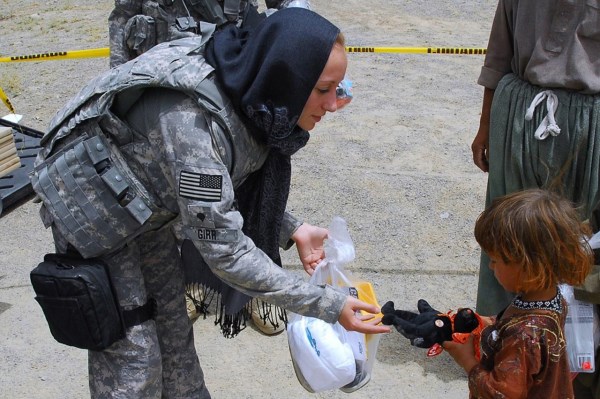 The mayor of Elk River, Minnesota challenged residents to perform 1,000 acts of kindness. They responded.
At Christmas time, Klinzing saw a YouTube video about a restaurant in Philadelphia where people kept paying for other diners' meals. "I got the sense that if we did a similar thing through the entire city, something would change. It would be kind of a climate change. That basically is what happened... even doing little things, like putting a nice note on a student's locker, can have an effect. People pay it forward. It makes your day and you are happy because you have such a positive effect on someone. And once you've done that, you want to do it more."
The acts of kindness were posted online. The mayor has challenged other cities to match this accomplishment.
7

Mystery Couple Starts "Magical" Chain Reaction in Restaurant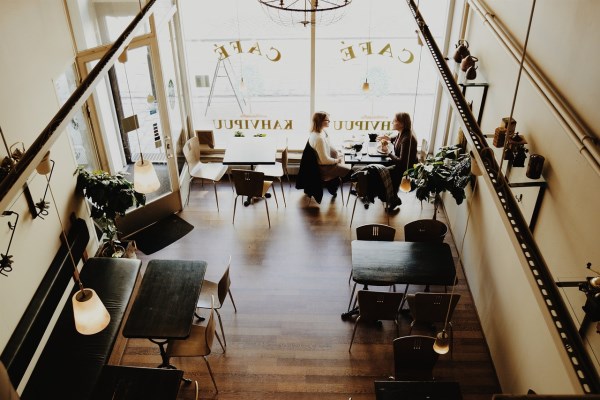 It started with one mystery couple in a Philadelphia diner, the Aramingo Diner in Port Richmond. Without leaving their name or number, they paid for not only their own food, but a random stranger's breakfast, as well. This set off a chain reaction of generosity.
The manager on duty, Linda, said that a couple in their 30's paid their check at the register, then asked the cashier to let them secretly pay the check of another couple in the dining room - a couple they didn't know. When the unsuspecting patrons went to pay their check, they were floored to find out that strangers had picked up their tab. So they asked the cashier to let them pay another table's check, also anonymously.
When that table's patrons approached the register, they, too, decided to pay the favor forward for yet another table of unsuspecting strangers.
For two hours, delighted customer after delighted customer continued to pay the favor forward. A buzz began to grow, but not among patrons, who had no inkling what was going down at the register, but among the dining-room wait staff - Marvin, Rosie, Jasmine and Lynn - and other Aramingo workers moving in and out of the room.
8

Two Cops Start Pay It Forward Chain In Fried Chicken Restaurant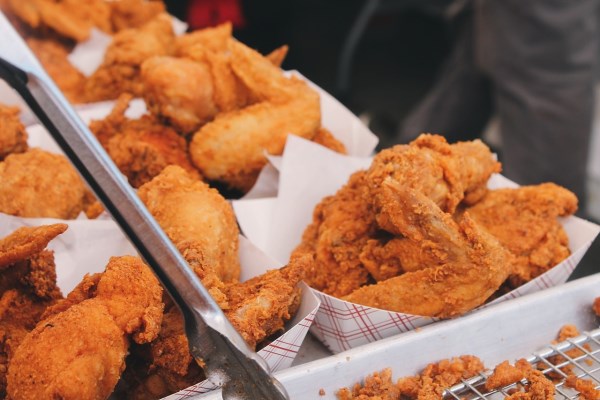 A Memphis restaurant is "paying it forward" to thank two cops for starting a random act of kindness that started a chain reaction. Amber Moffitt has been serving at Gus' World Famous Fried Chicken for eight and a half years, but in 2013 something out of the ordinary happened. Two Memphis police officers stopped in to eat dinner. Afterward, a mystery diner paid their tab. In return, the officers paid another table's tab. That table paid for another table, which paid for another table, too. On it went until the staff could not believe it anymore.
Moffitt called her general manager, who called the owner. But it was word of mouth that made the good deeds go viral, with a post made on the restaurant's Facebook page. "Within a matter of minutes there was like a thousand likes on it and people were just commenting about how awesome it was," said Moffitt.
It got even better when Gus' World Famous Fried Chicken offered to pay it forward even more by pledging $250 to a charity of their choice in honor of the Memphis Police Department. One random act of kindness spawned several others, perhaps leaving a taste in your mouth almost as good as fried chicken.