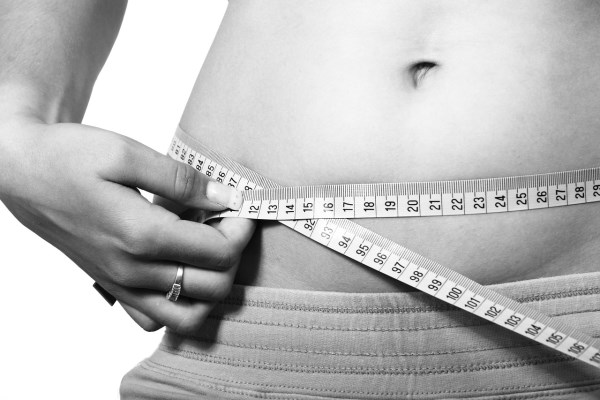 When three friends finished their meal at a California restaurant, they did not expect to be insulted on the bill. That is exactly what happened to Christine Duran, Christina Huerta and Isabel Robles when they visited Chilly D's Sports Lounge, part of the Cameo Club Casino, in Stockton, CA. When the three diners got their check they saw "fat girls" written on their bill.
When their server returned, the three girls questioned him about the "fat girls" label, but the waiter denied any wrongdoing. He said an employee named "Jeff," whose name appears on the receipt, must have typed "fat girls" into the system to keep track of their bill. A manager went over to explain the "fat girls" check, but he "had like a smirk on his face, like it was funny but trying not to laugh." Instead of clearing all charges, he offered a discount of 25 percent and then a discount of 50 percent, but the women rejected the offers.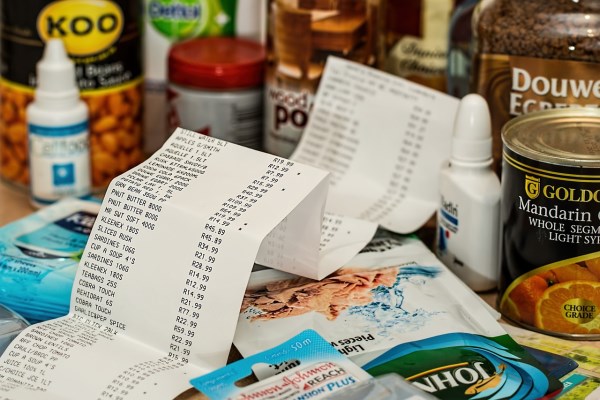 Most parents have experienced their young children getting restless when waiting for a meal in a restaurant.
However, not many get the bill at the end of it with a message describing their offspring as a "little f*****." This is what happened to parents Craig and Kimberley Cartin at a Mexican restaurant in Halifax, West Yorkshire, where they received the receipt which had "Thank you little f*****" written on it.
The couple believe her mild protests triggered the shocking comment - despite being seated in the advertised "kids' zone."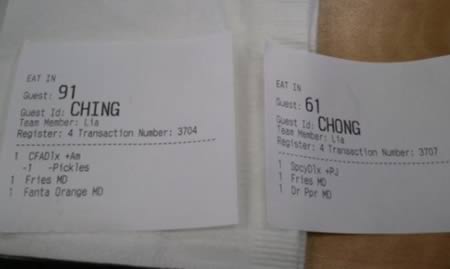 One would think that by this point in the internet's existence employees responsible for putting customers' names on receipts might be aware that putting a potentially offensive nickname is probably nowhere near as hilarious as it initially seems. Yet, here we have a story of a Chick-Fil-A in Irvine, CA where an employee allegedly decided to describe two Asian customers as "Ching" and "Chong."
The receipts were posted by a U.C. Irvine student who says his friend, a Resident Adviser at the school, had taken some of his students to the Chick-Fil-A, where the cashier didn't ask for the two customers' names.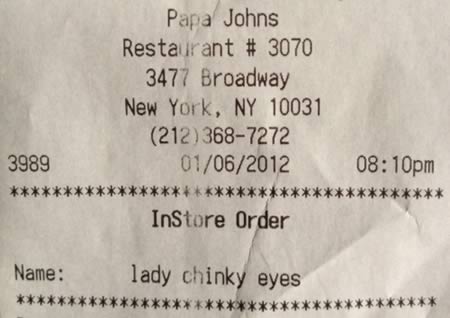 US pizza company Papa John's has issued an apology to a New York woman of Asian descent who was given a receipt that referred to her as "lady chinky eyes."
Minhee Cho, a communications manager for the journalism site ProPublica, posted a message with a photo of the offending receipt on her personal Twitter account after visiting one of the chain's restaurants.
"Hey @PapaJohns just FYI my name isn't 'lady chinky eyes,'" she wrote -- prompting outrage on the popular microblogging site.
The message itself was retweeted some 500 times and the photo quickly garnered over 150,000 views -- hours later that Saturday, Papa John's posted an apology on its Twitter and Facebook pages.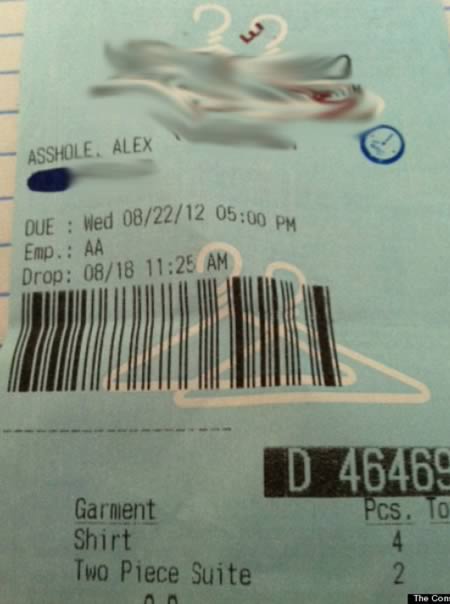 When Alex dropped his clothes off at his dry cleaner for washing, he received a ticket for when he returned to pick them up. He didn't glance at the ticket until after he left the shop, and was surprised to learn that an unknown employee had dubbed him "Asshole, Alex."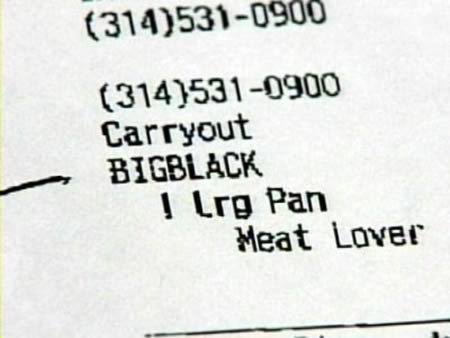 An African-American man in Missouri is considering legal action against Pizza Hut after having his name replaced on a receipt with the words "BIGBLACK."
After voicing his displeasure to Pizza Hut, the customer was offered two $50 gift cards and a letter of apology from Hut headquarters.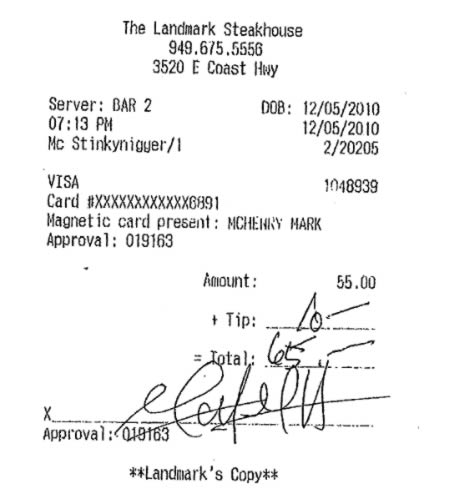 ?A federal lawsuit filed by a successful African-American businessman against a Newport Beach steakhouse that repeatedly listed him on credit card receipts as "McStinkyNigger," "McNigShit" and "McCottonwood" was mutually dismissed, after the parties decided to settle.
No terms of the settlement were revealed. However, you can guess any payment to McHenry is going to be financially substantial. It is against federal law for a public business to brazenly discriminate against a customer based on race.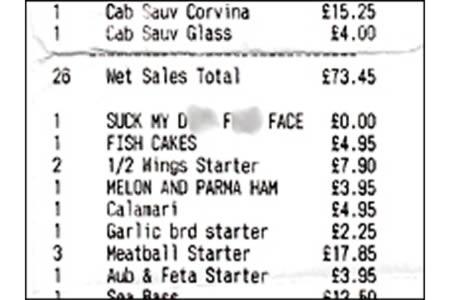 There are red faces in Staffordshire after a dining couple received a restaurant bill containing an obscenity. The computer-printed bill from Joe Delucci's restaurant in Lichfield contained, among its items, one reading "SUCK MY D___ F___ FACE," or something similar to these words, billed at £0.00.
The restaurant's owner apologized and explained that the message should only have been seen by the kitchen staff, and should never have ended up as an item on the bill. The context in which said message should have been seen by the kitchen staff has not been explained.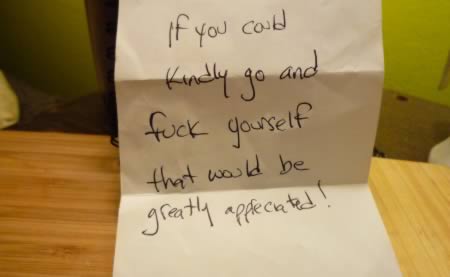 When delivered as a bar bill, this is what you call an "ironic compliment." Just in case you don't speak "industry," that reads, "due: $0.00- thanks for coming by!"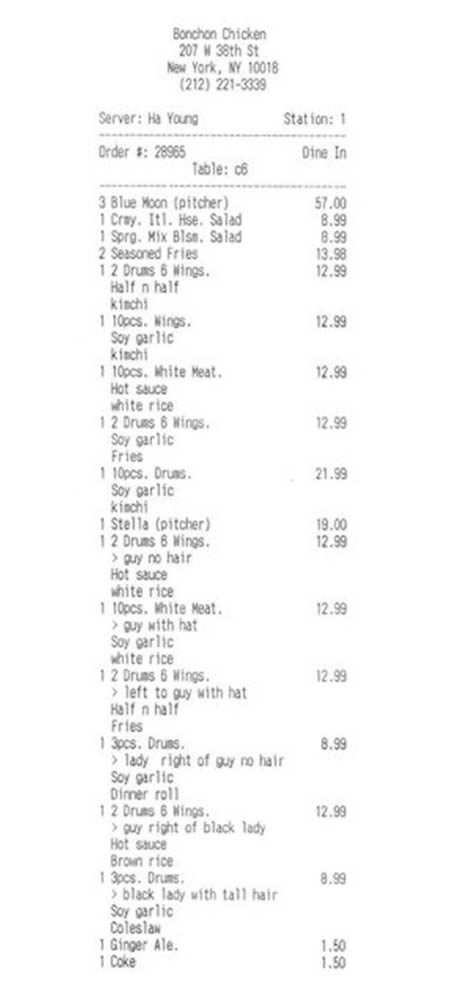 At the bottom of the receipt you'll see the descriptions of the people dining, starting with "guy no hair." The funny thing is that they still mixed up all the food orders.