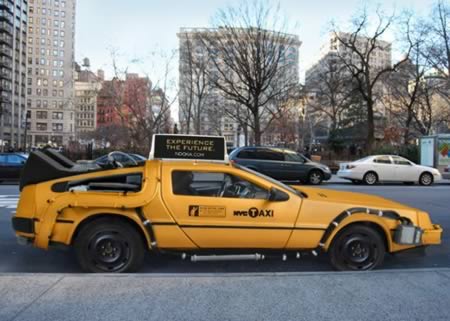 Assuming that you can get to 88 MPH in New York City traffic, this cab will get you across town before you even left. To promote the Nooka fashion line, Mike Lubrano converted DeLoreans into working taxis that look like Back to the Future time machines.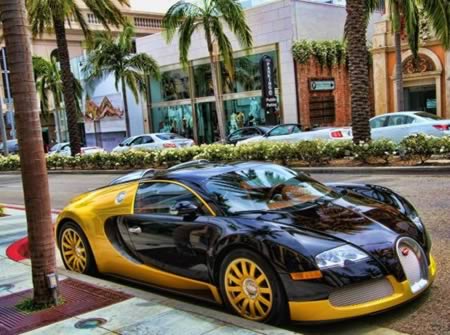 NOTE: this bugatti veyron is actually owned by fasion designer Bijan. The picture was taken outside his shop on Rodeo Drive in LA. He is famous for his collection of black and yellow supercars that he showcases outside of his botique on the street. (Thanks, William C.)
Which one would you choose?
Who would ever think of dressing up a bunch of exotic cars to make them look like taxis? Well, Top Gear did!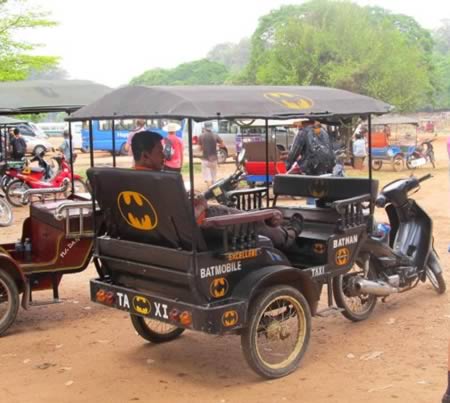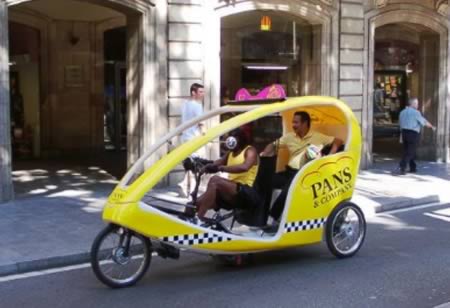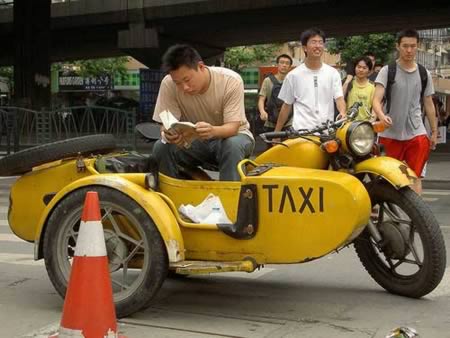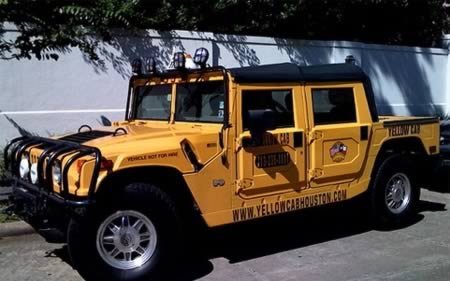 Hummer taxi from Houston, Texas.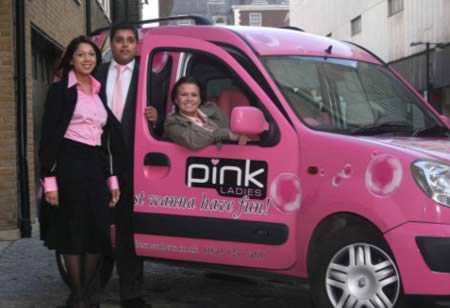 In London alone, 10 women are attacked each month after getting into an unlicensed mini-cab. No wonder many women feel safer taking a taxi driven by a woman.
Pink Ladies spotted a business opportunity, and created the UK's first women-only private car hire franchise. The Pink Ladies drive Renault Kangoos that are pink inside and out, making them highly visible. Passengers sign up as members, and fares are either pre-paid, paid by credit card or with a "pink account," which is both convenient for members and safe for drivers.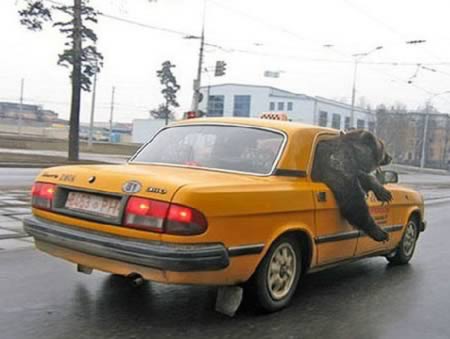 Pretty unusual cargo for a taxi.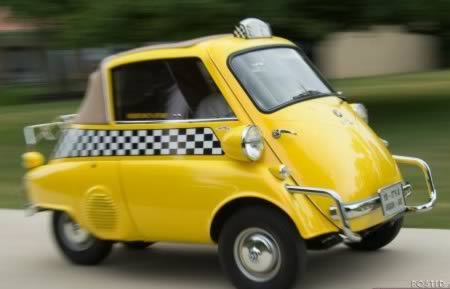 Imagine calling for a cab and getting this instead.