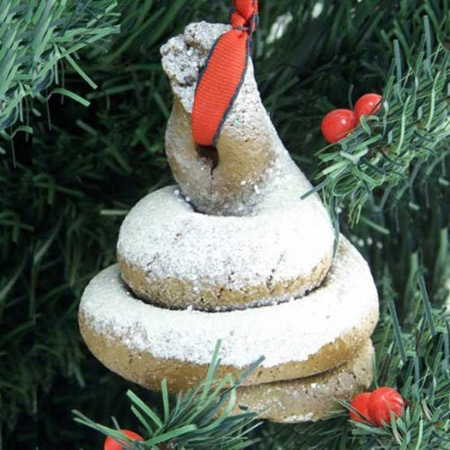 Dog poop Holiday ornament! Most likely used in sentences like, "Whose idiotic idea was it to hang dog poop from our Christmas tree?"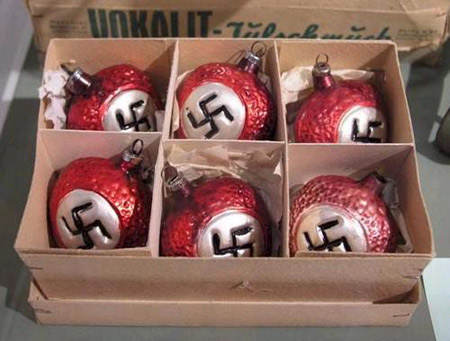 Offensive Christmas balls.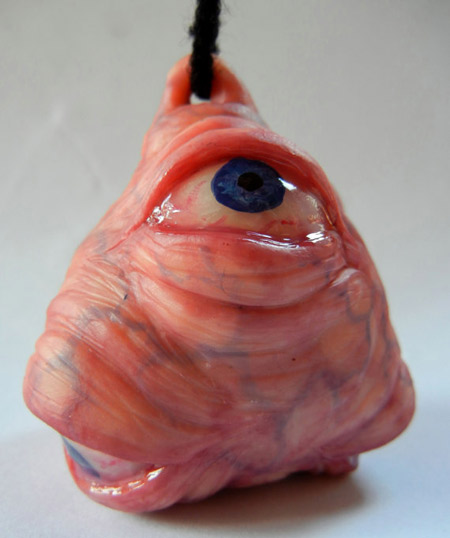 Bizarre eyeblob Christmas ornaments.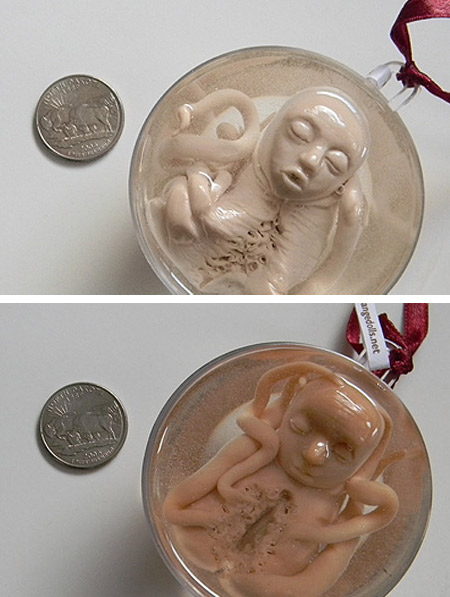 These ornaments are for folks who revel in having a non-traditional Christmas tree, have a dark sense of humor, or like to collect oddities and carny gaffs.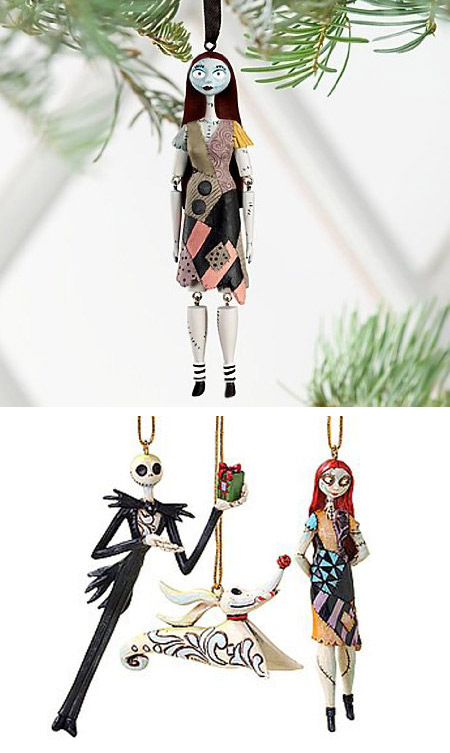 Let Jack Skellington's sweetheart scare the crows from your own gothic tree. Fully sculpted Sally ornament inspired by Tim Burton's "The Nightmare Before Christmas" ($16.99) Features 4 points of hinged articulation, just like a marionette.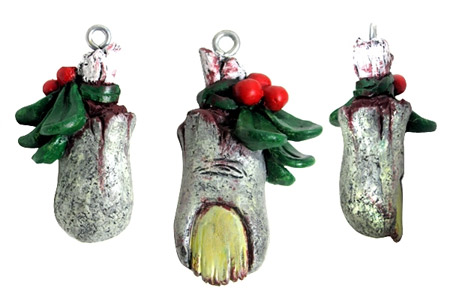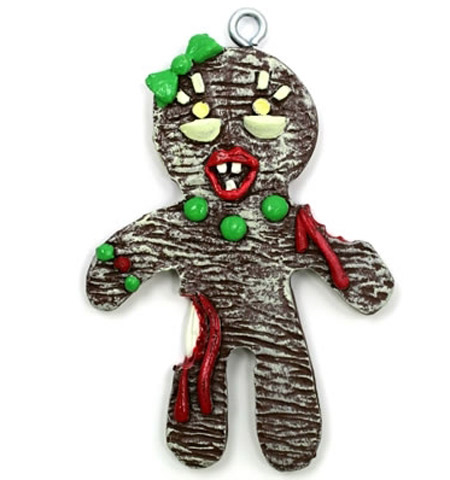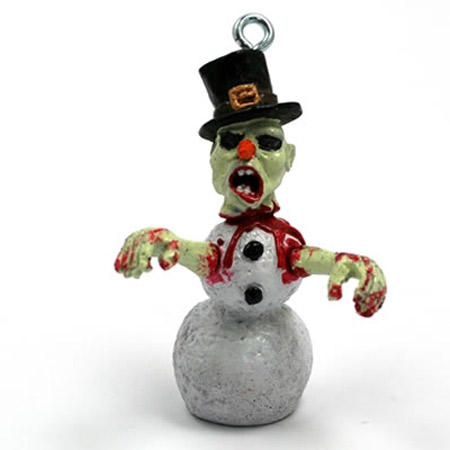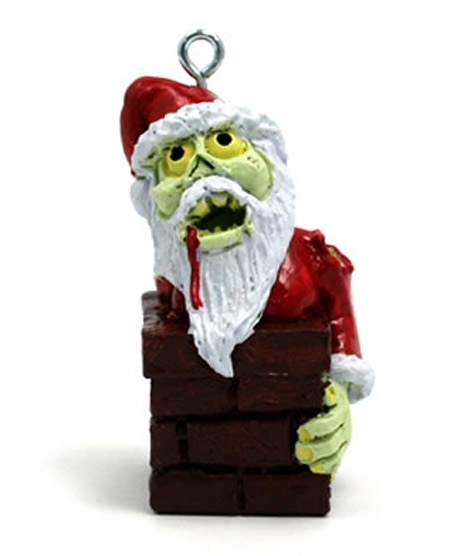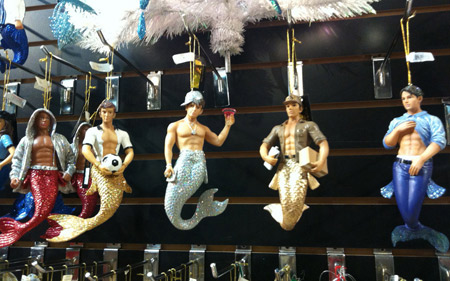 So, these exist... Gay mermen Christmas tree ornaments.