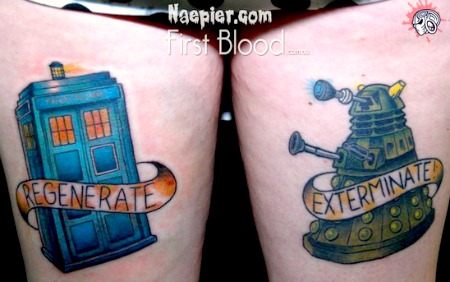 This delightful TARDIS & Dalek "Regenerate" & "Exterminate" tattoo was inked at First Blood in Sydney. What a great take on a classic tattoo theme of contrasts.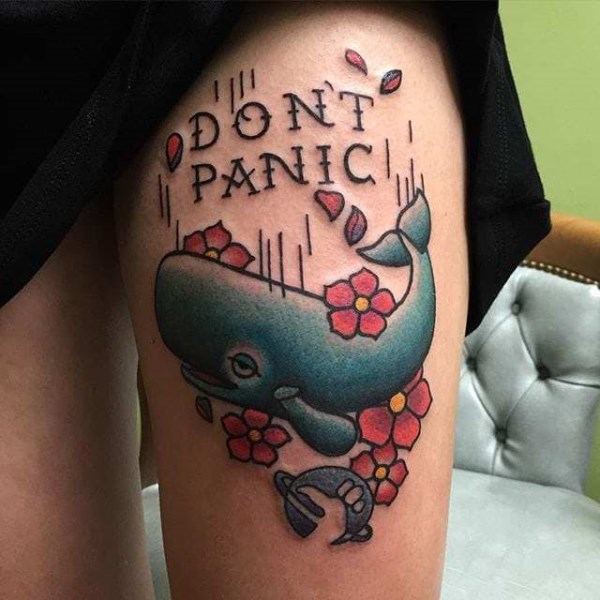 The falling whale and flower pot on James Messinger's arms will make absolutely no sense to those who haven't read The Hitchhiker's Guide to the Galaxy. However, for those that have, the image, inked by Ben T. Fiedler at Resurrection Tattoo, is sure to entertain.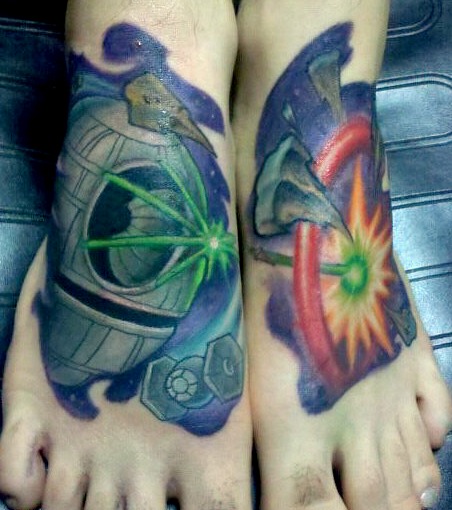 While the Death Star always looks intimidating, it's not until you see it blow up Alderaan that you realize just how dangerous it is. George's feet are a tribute to the iconic destruction of Princess Leia's home planet thanks to Tony Touch at Infinite Art Tattoo.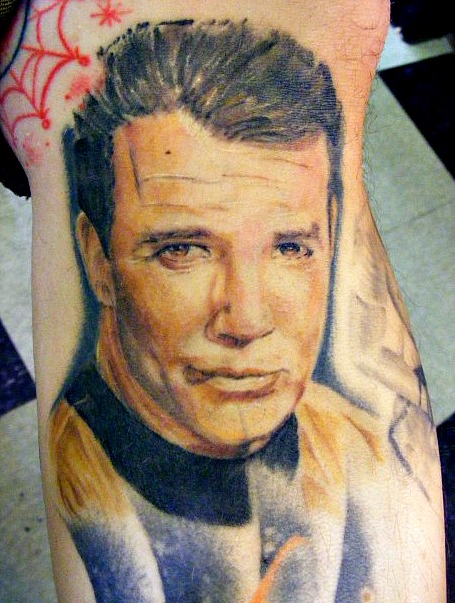 Sure there are plenty of diehard Star Trek fans out there, but it takes a heck of a lot of dedication to get a tattoo of young William Shatner as James T. Kirk. That's why Jon stands out from the pack when it comes to Trekkies. Tattoo by Fisch at Fortune Cookie Tattoo.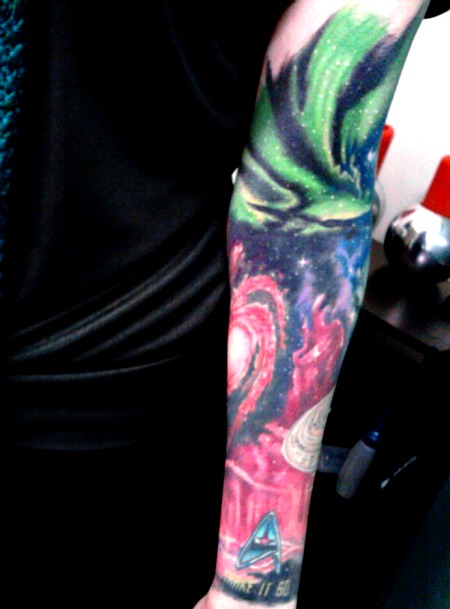 Of course, Jon is hardly the only Trekkie to share his fandom in the form of tattoos. Rhylie's spacey Star Trek sleeve is absolutely gorgeous.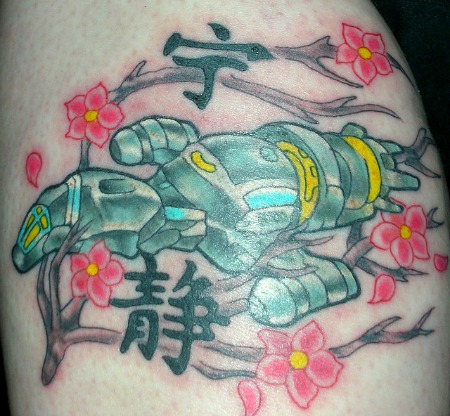 Since Robin found Serenity, you can't take the sky from her thanks to Scott Budgen of Lady Luck Tattoos.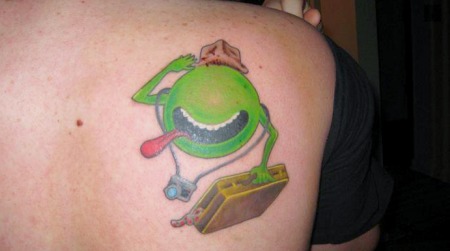 Not only is this Hitchhiker's Guide to the Galaxy fan not panicking, but Josh is all ready to catch a ride on the next space ship that happens to come his way thanks to James at Hula Moon.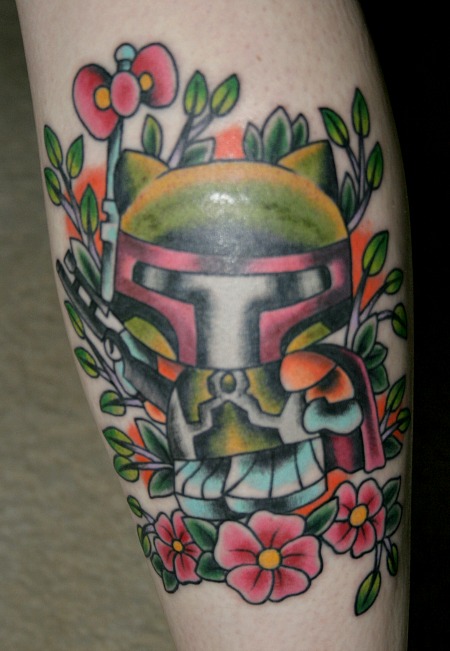 What's geekier than a regular Boba Fett tattoo? How about a Hello Kitty Boba Fett tattoo, like this one on Hello Kitty Hell reader Kimi.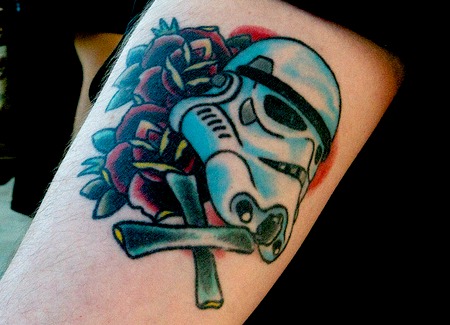 Kent's piece is great in that it takes the classic tattoo image of a skull and crossbones and turns it into an awesomely geeky tribute to Star Wars.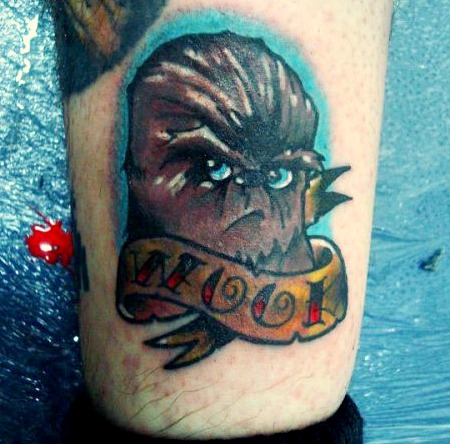 Chewie has never looked cuter or brattier than he does in this tattoo, designed by Penny Melgarejo of Tattoo Club.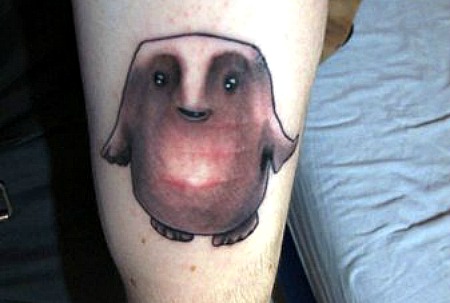 Admittedly, only fans of Doctor Who will ever recognize this adorable Adipose character, but even those who don't get it can still admire how cute the little guy is.