Wedding photographer Jason Lee couldn't take his daughters to see his mother when she was diagnosed with cancer, so he came up with the idea to take these creative photographs of his daughters to post on his blog. (Via ).
------
Dave Engledow is creating an unconventional scrapbook for his daughter, Alice Bee. When the little girl -- now a toddler -- grows up she'll have a complete photographic record of herself in highly precarious situations. But most likely, the images will bring up memories that are sweet, not scary, because Alice stars in "World's Best Father," a tongue-in-cheek photo series meant to poke fun at the type of father Engledow does not want to be.
He is now raising funds for World's Best Father 2013 Calendar on Kickstarter !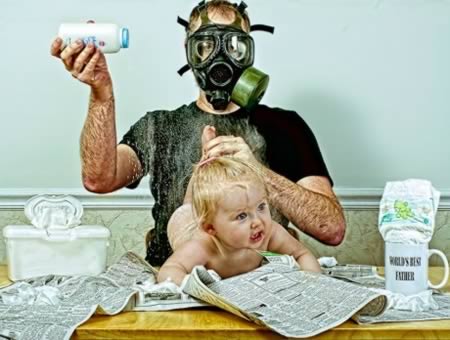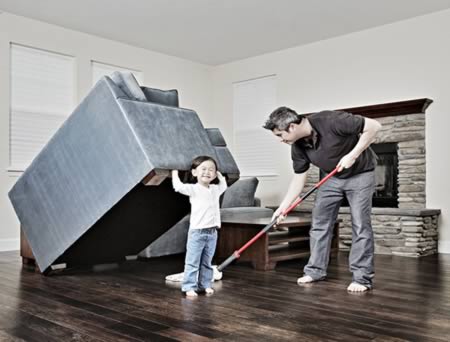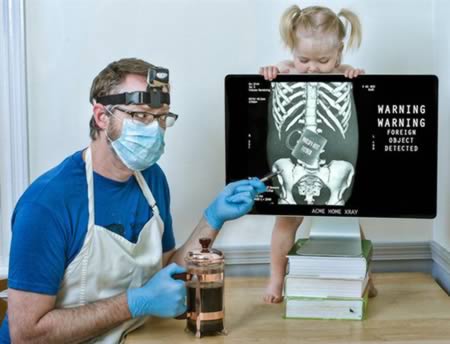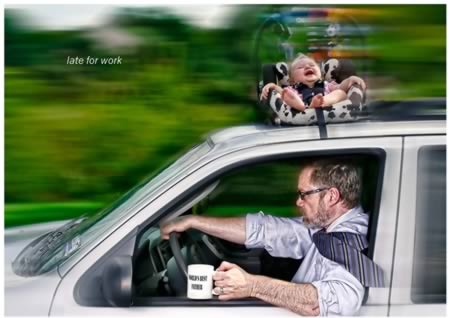 BONUS: Other cute daddy's little girl portraits!!!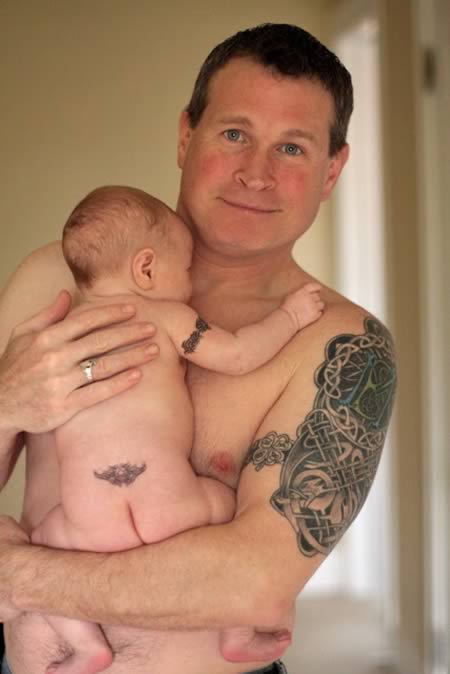 This father decided to make fake tattoos to celebrate his first one on one time with his daughter. I know some of you will say this is child abuse, but I think it's cute as hell.