1

Too fat for murder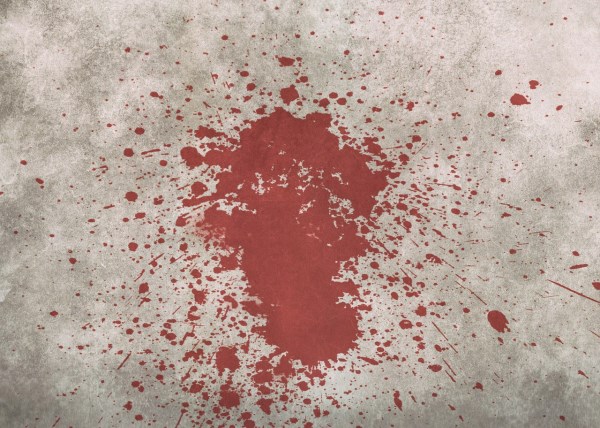 A new documentary is set to reveal the astonishing true life story of a woman who testified falsely to murder but was found innocent on the grounds that her burgeoning obesity could never have allowed her to commit the crime. TLC's Half-Ton Killer? tells of how, in March 2008, Texan Mayra Rosales, 31, told police officers that she had killed her two-year-old nephew, Eliseo Jr, by accidentally rolling on top of him while babysitting. Due to her 1,100lb frame, Mayra imagined her story to be believable, until doctors revealed that the boy could only have died from a blow to the head. Then her attorney's main argument for her defense became the reality that she was so big she couldn't move her arm.
After lying to the authorities, Mayra eventually confessed the truth. She had invented the story to protect her sister Jaime, whom she claimed had struck the boy various times over his body with a hairbrush earlier the same day.
2

Too fat to go to jail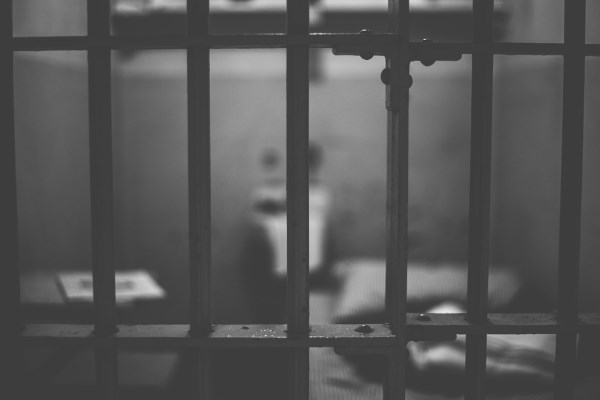 A man considered too obese to be jailed for an altercation at a pub has spoken out about escaping prison time. Shepparton man Claude Jackson is currently doing community service for smashing a glass over another man's head at a Shepparton bar on January 14, 2007. The victim, Tim Kirkman, received a 4cm cut to his neck in the incident and required hospital treatment. Jackson pleaded guilty to recklessly causing serious injury and affray.
A medical report submitted to the Victorian County Court sitting at Shepparton said Mr Jackson, who weighed 190kg, had suffered three heart attacks earlier in life and suffered from ongoing arthritis, sleep apnoea and other weight-related ailments. It said he had once weighed up to 234kg and that "morbid obesity" had been present all his life. The medical report also warned that a jail term would "create great problems" for his health.
While reluctant to talk about the incident, the 21-year-old said he was deeply sorry and had been keeping out of trouble since the barroom brawl.
3

The family too fat to work
They have a combined weight of 83 stone and claim £22,000 in taxpayer-funded benefits on the basis that they are 'too fat to work.' Yet, incredibly, X Factor flop Emma Chawner's family from Blackburn are demanding more money because they still can't afford their calorie-laden lifestyle. Asked why they don't simply go on a diet, the jobless Chawner family, who are so obese their neighbours call them 'the telly tubbies,' insist: "We don't have the time."
Both Philip Chawner, 53, and his 57-year-old wife Audrey weigh 24st. Their youngest daughter, Emma, is 5ft 3in and weighs 17st, while her older sister Samantha, 21, is 5ft 9in and weighs 18st. They haven't worked in 11 years, claiming their weight is due to a hereditary condition. Instead, the family spends their days in front of a television borrowed from a friend.
The family claim to spend £50 a week on food, including chocolate, chips and pies, and consume 3,000 calories each a day.
4

Too fat to be executed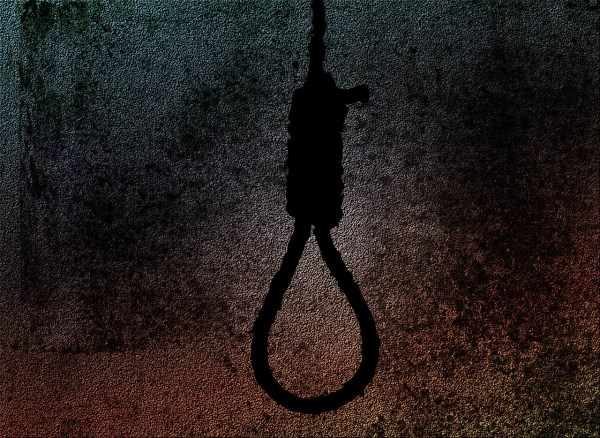 A condemned Ohio inmate who weighs at least 480 pounds wants his upcoming execution delayed, saying his weight could lead to a 'torturous and lingering death.' Ronald Post, who shot and killed a hotel clerk in northern Ohio almost 30 years ago, said his weight, vein access, scar tissue and other medical problems raise the likelihood his executioners would encounter severe problems. He's also so big that the execution gurney might not hold him, lawyers for Post said in federal court papers filed. Post, 53, is scheduled to die Jan. 16 for the 1983 death of 53-year-old Helen Vantz in Elyria who was robbed before found shot twice in the back of her head.
Post has tried losing weight, but knee and back problems have made it difficult to exercise, according to his court filing.
5

Too fat to be a dad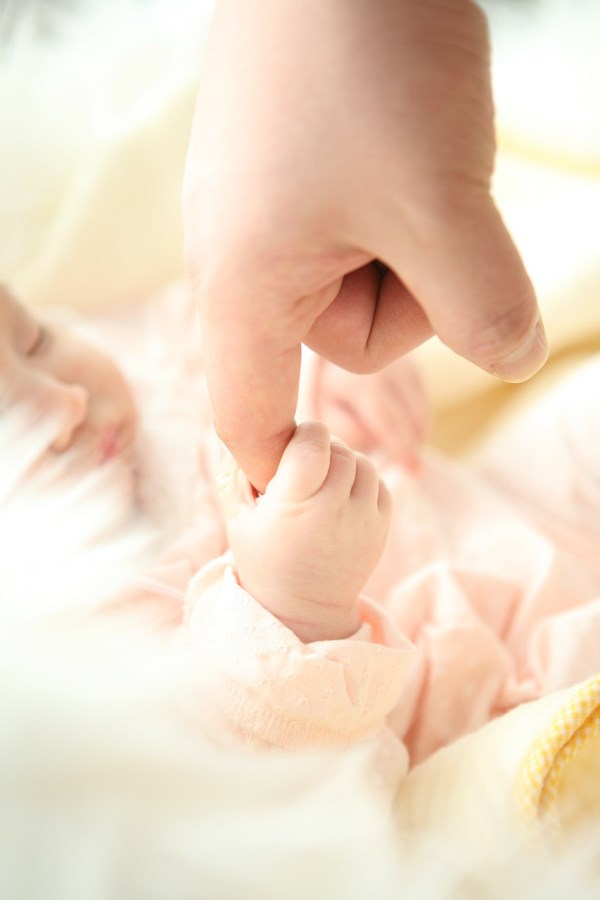 A father who weighs 360 pounds claims he's lost custody of his two sons after a doctor told the courts he was too overweight to take care of them. The 38-year-old man from Ottawa, Canada, lost his year-long court battle to keep his sons, aged five and six. A judge ruled the boys would be put up for adoption, claiming the man would have struggled to keep up with his daily weight-loss program as well as caring for his children. It came after a doctor found the man could not keep up with the 'energetic' children during a court-ordered assessment of his health. The boys were put in foster care when the man's ex-wife was hospitalized for a mental breakdown and suspected overdose. The man, who cannot be named under the Child and Family Services Act, has not seen either of them for more than a year.
In that time, he has lost 150 pounds, he said.
6

Too fat to fly
Kenlie Tiggeman is an overweight passenger who garnered national attention in May 2012 after she claimed a Southwest gate agent told her she was "too fat to fly." She is now suing the airline.
Tiggeman, who lives in New Orleans and blogs about weight loss on her website, AllTheWeigh.com, filed an injunction, alleging that the Southwest agents "did not follow their company policy and chose to discriminate, humiliate and embarrass" her in front of "airport onlookers," and that the airline uses "discriminatory actions ... toward obese customers." Southwest currently has a Customers of Size policy, which requires passengers to buy a second seat if they can't fit between the armrests. Southwest's seats measure 17 inches across.
Tiggeman said she is not seeking monetary damages from the airline and filed the injunction application pro se, without legal representation. She said she wants an industry standard to be put in place for flyers who have to buy a second seat, including rules so that it is no longer up to gate attendants to decide whether or not an obese passenger has to purchase a second seat.
7

Too fat to wear a wedding dress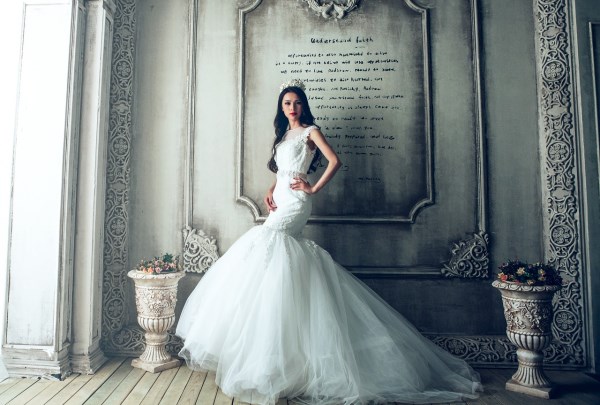 Having set a date for her big day, Claire Donnelly was delighted to be able to get down to the business of choosing her wedding dress. So the 31-year-old booked an appointment at boutique bridal shop By Design in Gloucester. But Miss Donnelly was left devastated after shop workers reportedly told her she was too big to be fitted for a gown. She says she was left feeling humiliated after an assistant told her the shop did not stock dresses big enough for her size 16 figure. Claire, who is 5ft 2ins, was then told that she would not be able to afford any of the designs in the shop with her budget of £450 to £500.
The average UK woman has measurements of 39-34-41, putting them into a size of either 14 or 16.
Claire, who was due to get married last August, was left calling for dress shops to accommodate all shapes and sizes to avoid embarrassments for brides-to-be.
8

Too fat to dance at a bar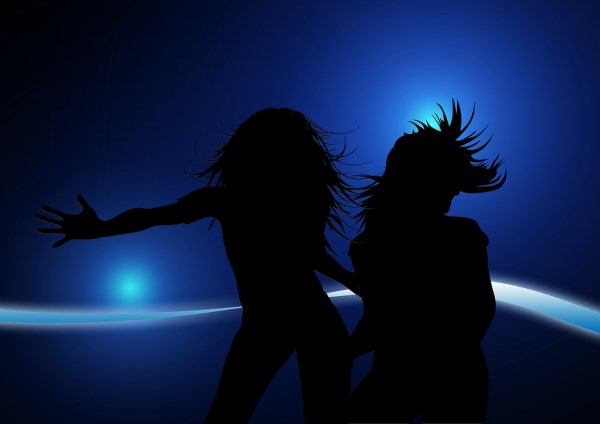 A University of Iowa student says that a local bar wouldn't let her dance on a platform because she was "not pretty enough" and "obviously pregnant," despite expressing she was not. Jordan Ramos, 21, describes herself as a plus-sized woman, but she never imagined her weight would become an issue at Union Bar, a downtown Iowa City establishment, where bouncers would deny her the option of dancing with her friends atop a small stage -- twice.
Ramos visited the bar on March 3, 2012 and again on April 4 and experienced the same discrimination both times. The second time, a bouncer allegedly told her she couldn't dance because she was "obviously pregnant."
According to Ramos, other plus-sized women have had similar experiences. The woman reached out to the Human Rights Commission in Iowa City, but according to the organization weight discrimination isn't illegal. However, that's not stopping Ramos from taking a stand for herself and others.
The Iowa City Press-Citizen reached out to George Wittgraf, the owner of Union Bar, who said he was not familiar with the situation but disapproved of the employee's alleged behavior. Nevertheless, Ramos is planning a rally in front of Union Bar on May 4, where she says she hopes to ensure that the bar not only makes a formal commitment to prohibit any form of discrimination in the future, but issues an apology to anyone who's received sub-par treatment in the past.
9

Too fat to be cremated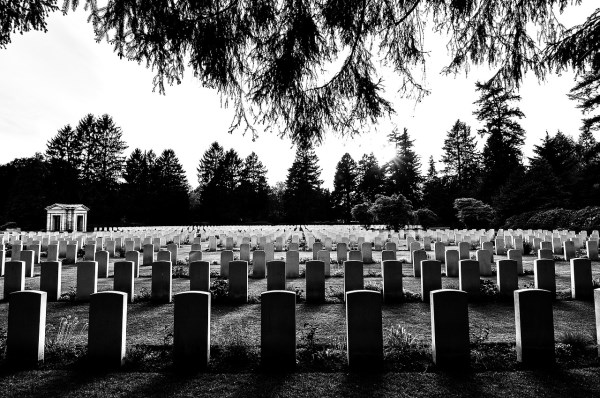 An obese corpse may have caused a fire that nearly destroyed an Austrian crematorium. Investigators believe that the mid-April blaze in Graz began when large amounts of burning fat from a 440-pound woman's body blocked an air filter, which in turn caused the filter system to overheat, Fox News reports.
Firefighters were able to control the blaze by blasting water through the crematorium's vents, but not before the fire had already done enough damage to keep the crematorium shut down for several days. The firemen left the scene coated in layers of black, greasy soot.
Former Graz fire chief Otto Widestchek says it's time for Austria to start building special crematoria that are equipped to handle the risks of cremating obese bodies, according to the Herald Sun. In Switzerland, Widetschek points out, at least one such facility exists.