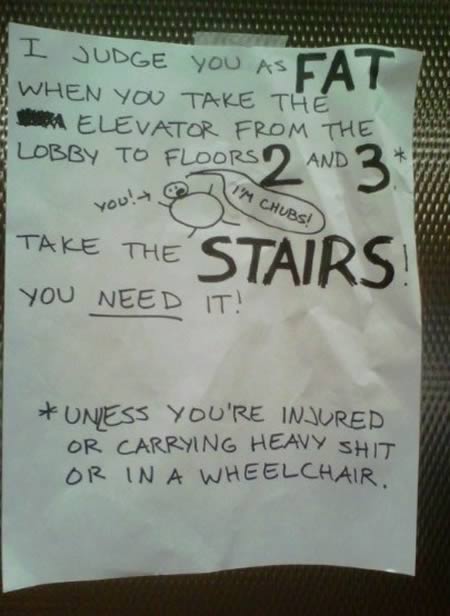 Christine from L.A. spotted this rather harsh version in the elevator of a 7-story university residence hall.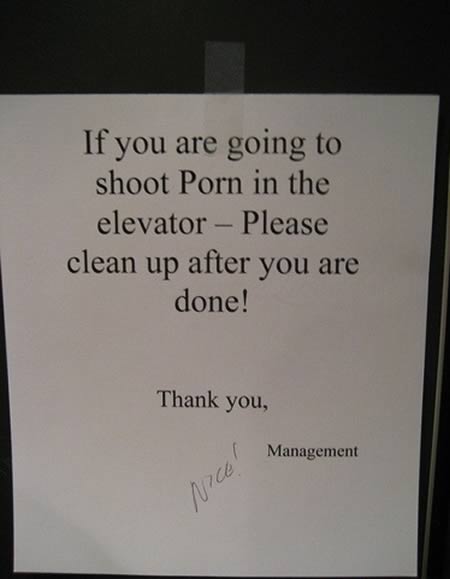 This looks like a fine building.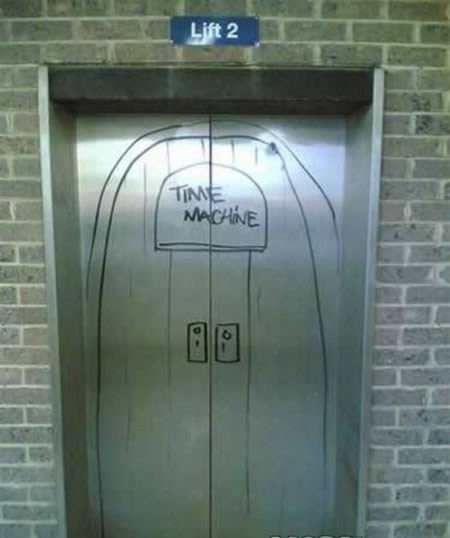 Time travel is possible in NY.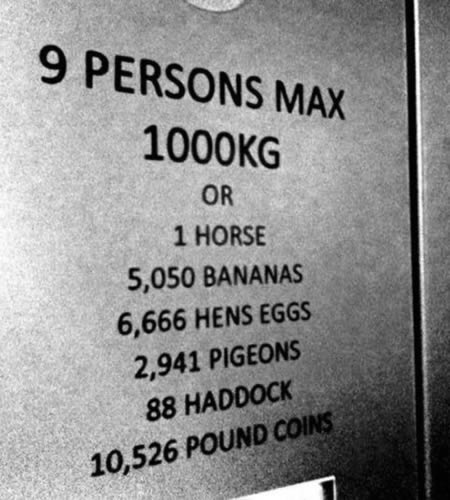 Apple would appreciate that info.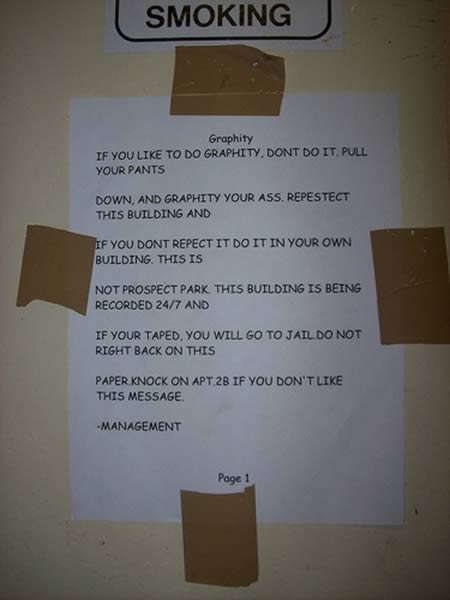 Presenting the winner of the creative spelling (and spacing) of the year award, spotted by Rob in the recently-painted elevator of his Brooklyn apartment building. It has a lovely lyric quality to it, no?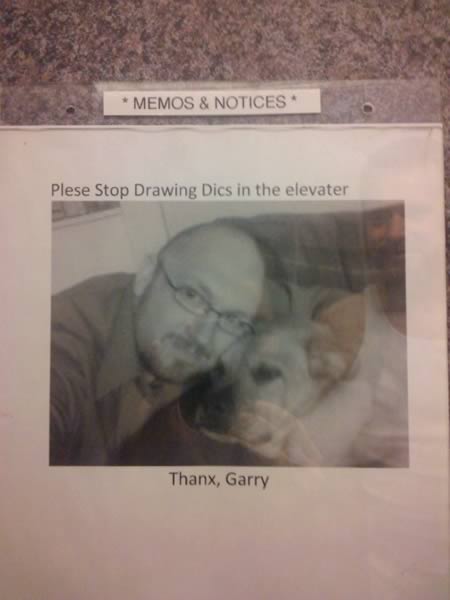 Seriously people, the elevator is no place for Dics.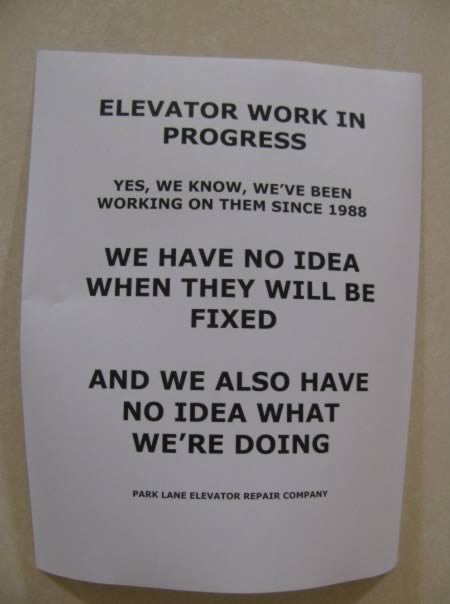 A refreshingly honest flyer about why the elevator isn't remotely fixed.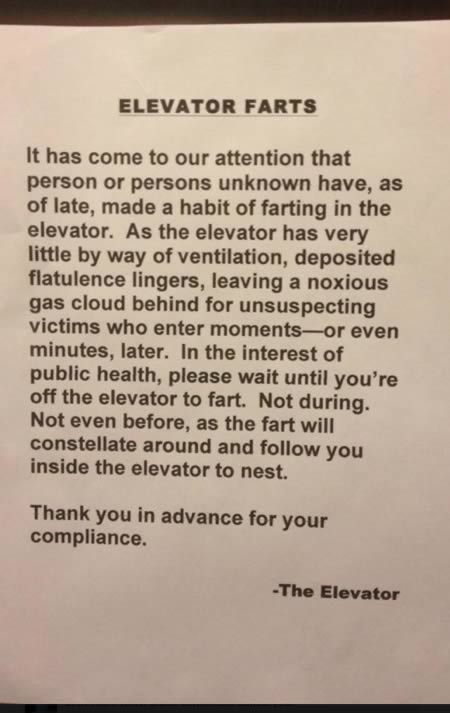 This was taken by screenwriter Leslie Rann in the elevator of her LA apartment complex. It's hilarious how they explain the exact science of the smell moving around. It should really say, "Please do not remove head from ass while in elevator. We prefer all your holes to be plugged while in public places."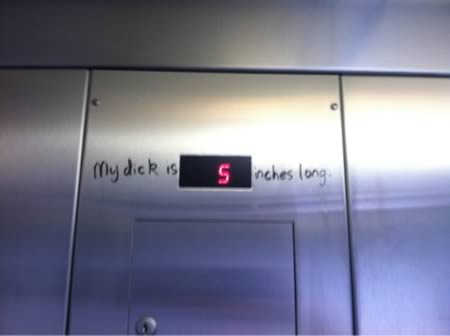 The guys who live on floors one through four must be in amazing shape from constantly opting to take the stairs.