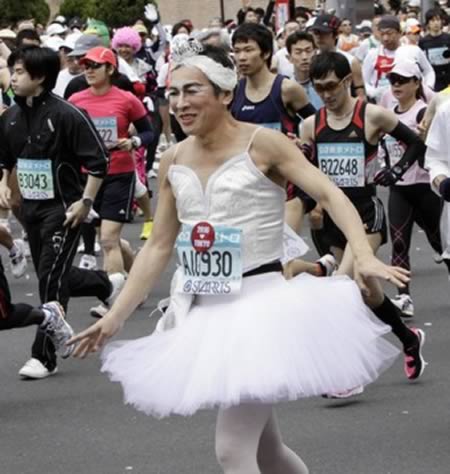 Another day, another trendy piece about a seemingly strange Japanese subculture. Today it's "girly men" — young guys who may be straight but still enjoy baking and wearing bras. According to the Times of London, Japan is in the midst of a veritable explosion of such "girly men," men who don't live up to traditional Japanese standards of masculinity. How can you blame them? Who doesn't love wearing a tutu?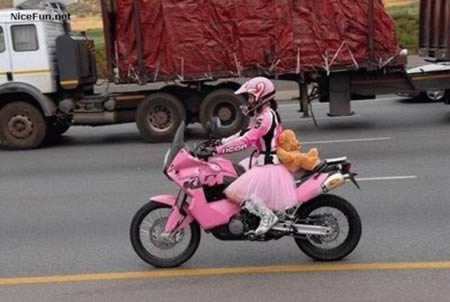 It's not often that you see a girl riding a pink bike wearing a pink tutu and carrying a teddy bear as a passenger.
In case you are wondering, we just received an email from the person in this photo and she says: "My bikes name is Tonto, my name Skinny & the unknown teddy hitched a lift to the SA 2006 Toy Run"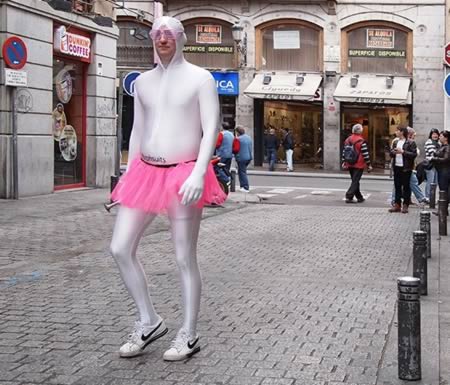 Wonder what to do with those unused Barbie dolls hanging round the house? Attach them together and make a Barbie Tutu. This kind of looks freaky but would make a unique Halloween costume.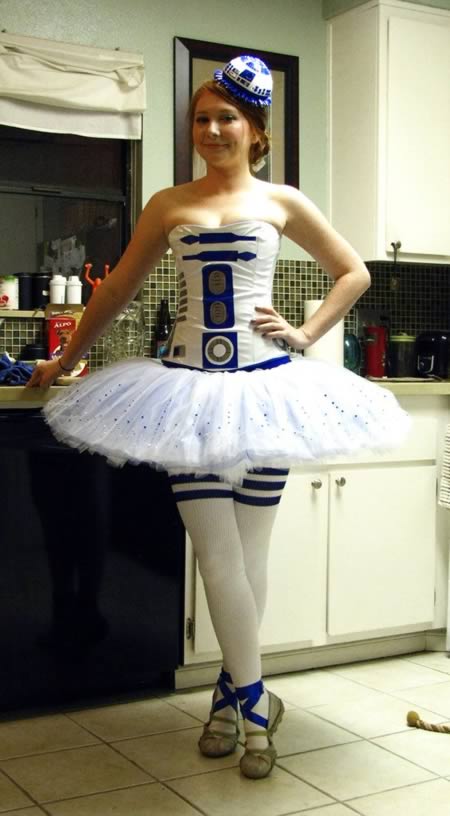 Geekiest ballerina... wearing an R2D2 dress.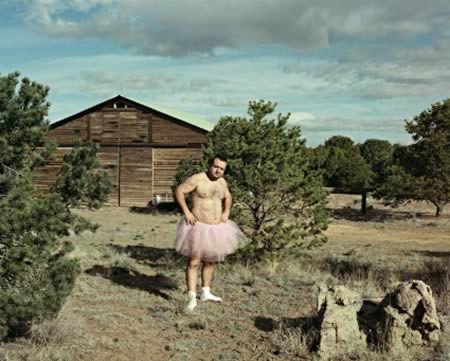 This guy may look embarrassing but Photographer Bob Carey put his dignity on the line for a good cause. He has been taking photos of himself wearing a pink tutu (and little else) in various beautiful locations since 2003. Carey is now selling signed photographs and taking pre-orders for a book of pictures to be published this fall. Proceeds go to organizations fighting breast cancer.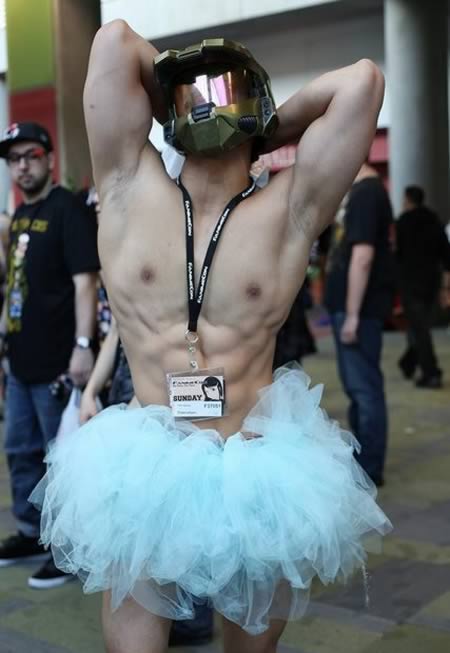 Who said geeks can't be sexy? Cosplay Halo in tutu.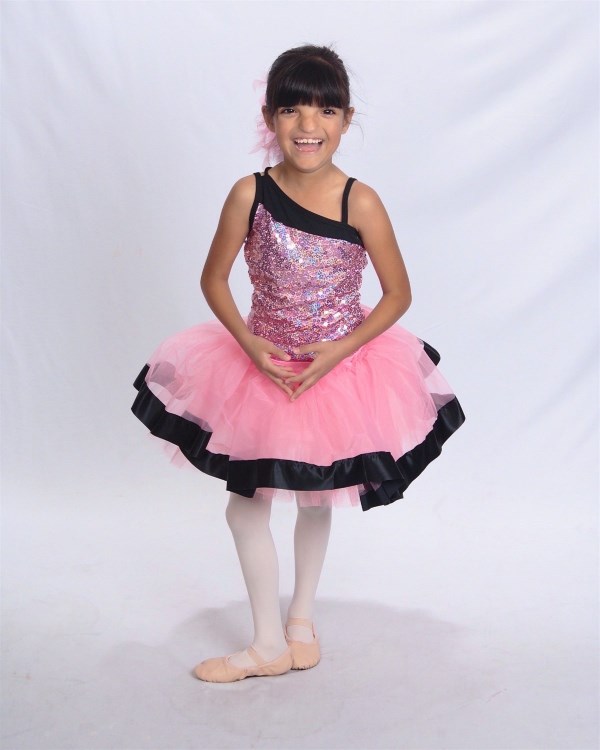 No, this is not Lady Gaga.
In a match made in Avant Garde heaven, a pregnant Roisin wore this giant tutu jacket at Dutch design duo, Viktor & Rolf's, spring/summer 2010 show - where she performed a live set opposite a 10-foot-tall sparkling globe.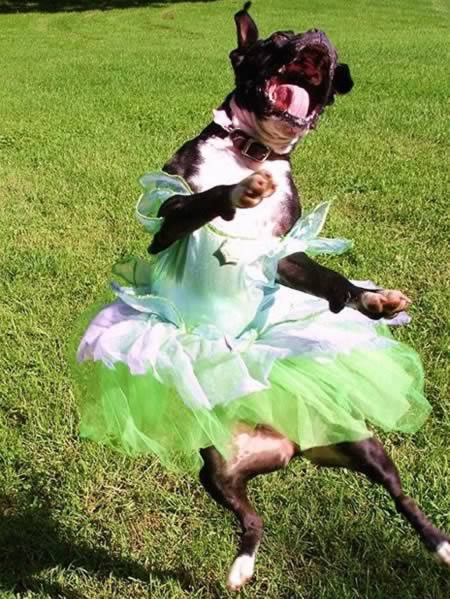 Note: The dog's owner noted that Buckie was really happy wearing the tutu and danced to her heart's content in the dress.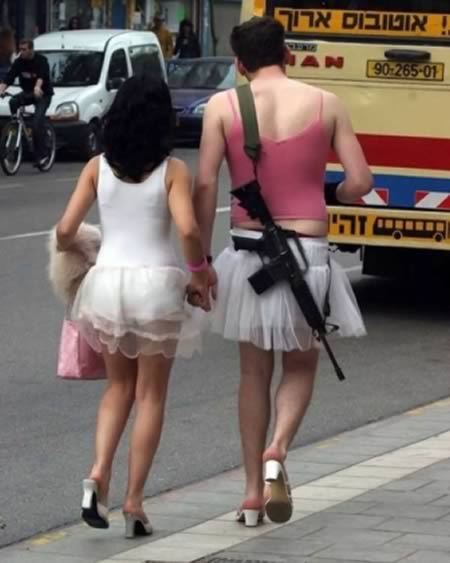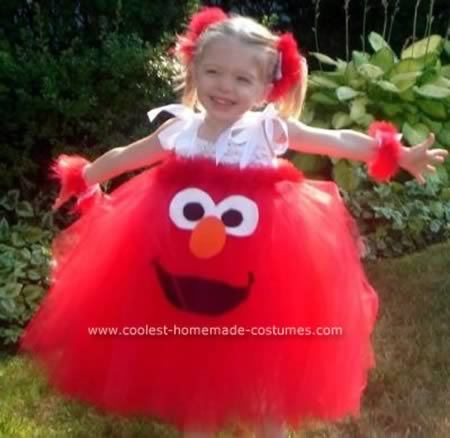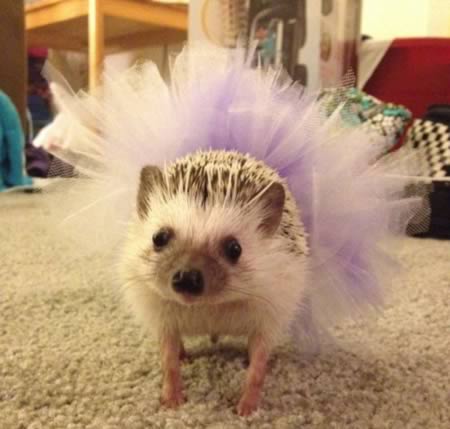 Just a hedgehog in a tutu.