'Till death do them part? Forget that! These couples wouldn't dream of letting death interfere with their special day. Here are ten incredibly cool and creative wedding cakes that look like something straight out of AMC's The Walking Dead!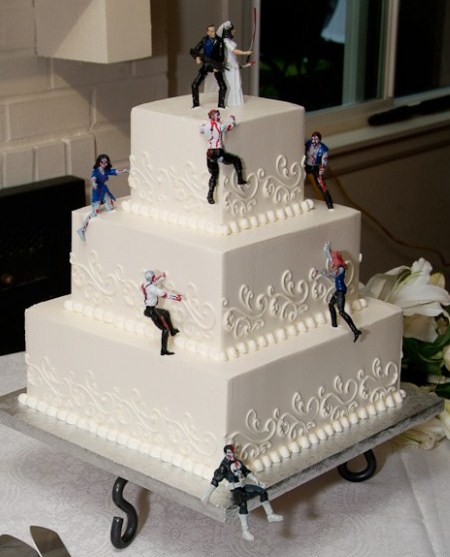 Such a beautiful cake... minus the attacking zombies, that is.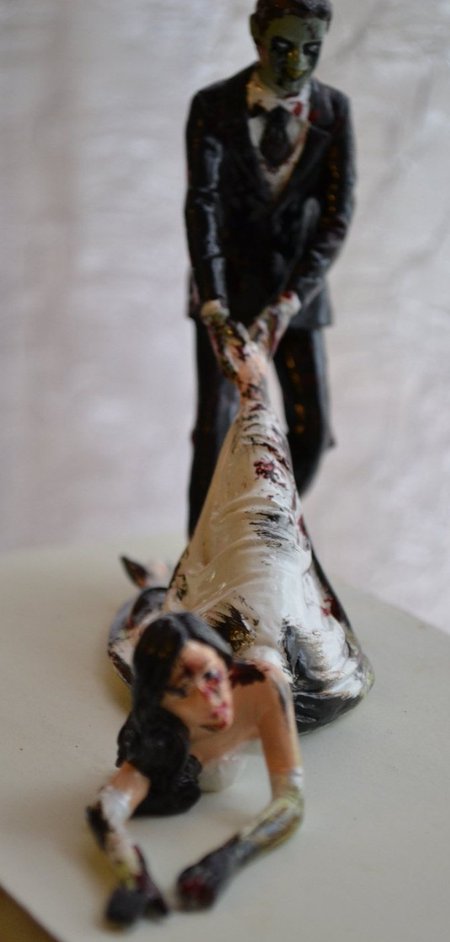 We've heard of being dragged to the altar, but it's usually the bride doing the dragging....
Straight out of the grave, and into your heart.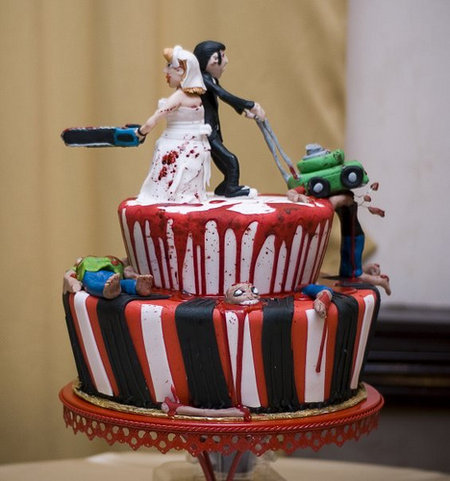 The lawnmower is a nice touch.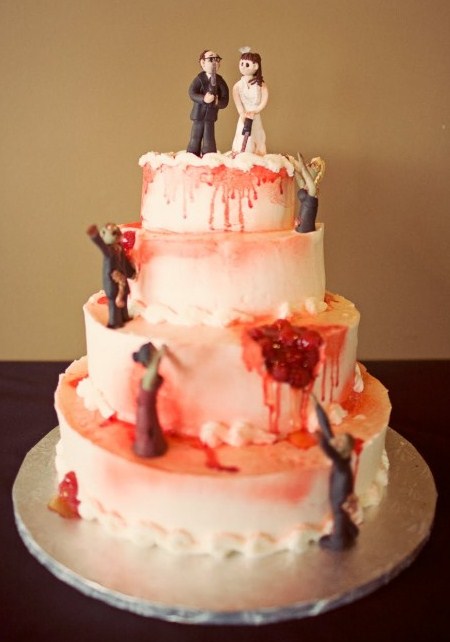 Bonus points for being adorable in spite of being gross.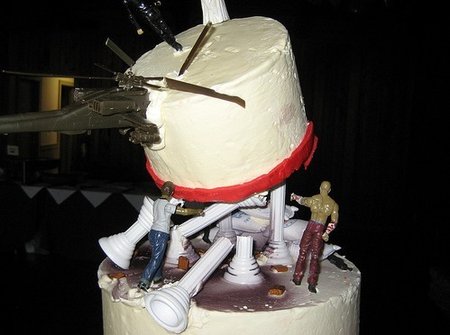 Maybe this one isn't as high budget as the others, but the action figures lend a certain charm.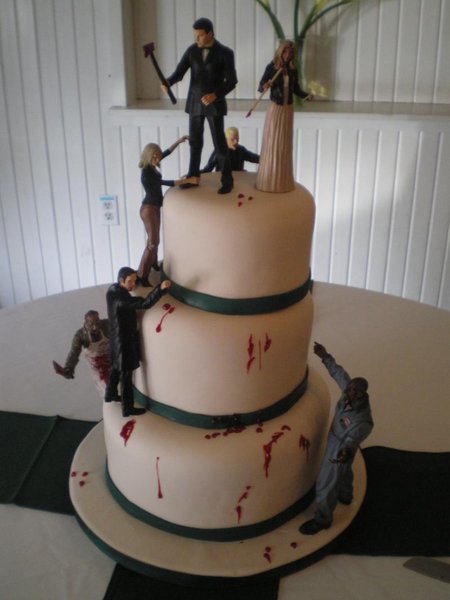 Not necessarily zombies, but a Buffy the Vampire Slayer cake is still awesome!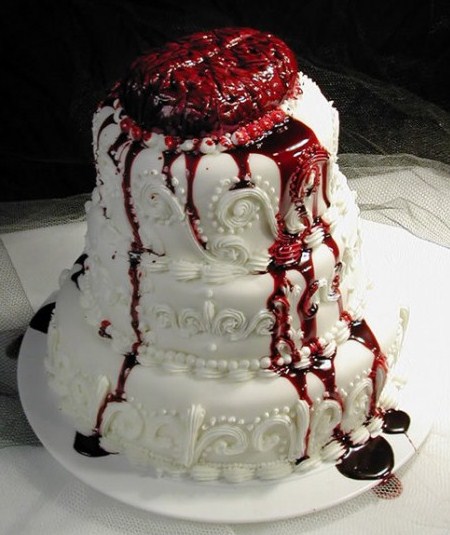 Brain cake, anyone?
This cake was made by Katie Karcher, who owns Seasoning, a restaurant in Benton, Illinois. It was photographed by Dayna Hartley.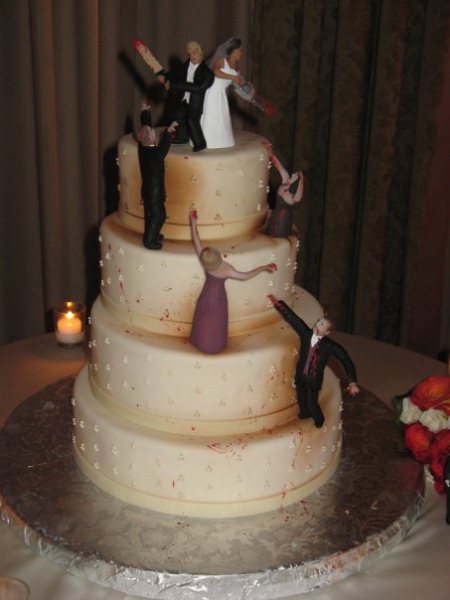 Don't mess with this chainsaw-wielding bride and groom!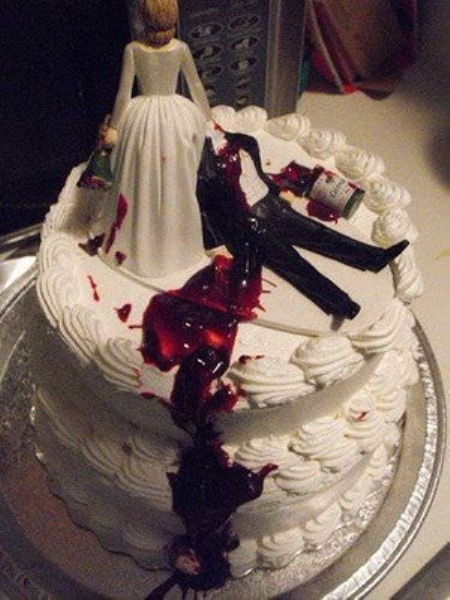 Putting the "gruesome" in "groom."