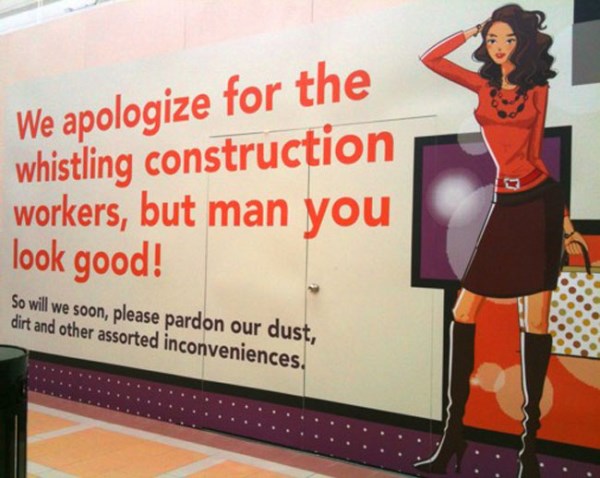 A construction sign at MarketFair Mall in Princeton, N.J., is "apologizing" for the catcalls its workers have made at women. The sign, located outside the mall, reads:
We apologize for the whistling construction workers, but man you look good!
So we will soon, please pardon our dust, dirt, and other assorted inconveniences.
Since so many women have experienced street harassment -- an estimated 90 percent of women by age 19 -- it's perhaps no surprise the ad didn't go over well. A Change.org petition to remove the sign is quickly gathering signatures, and another one has been started on Stopstreetharassment.org.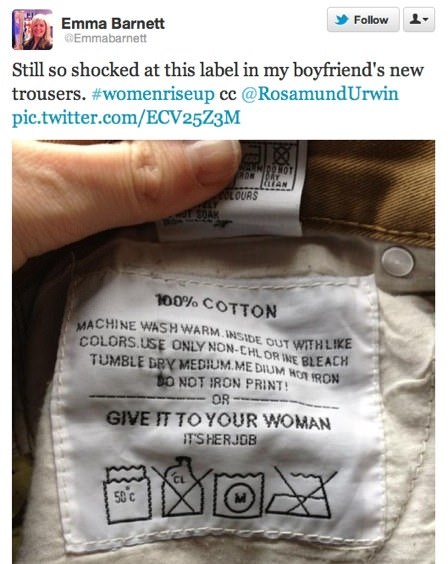 Meanwhile, over in the UK, Emma Barnett, the Digital Media Editor at the Daily Telegraph (and a radio/digital presenter) found this washing instructions tag inside her boyfriend's new pants—which came from British streetwear retailer Madhouse. Here's what the tag says, after the standard info on washing warm and tumbling dry medium: "Or give it to your woman, it's her job."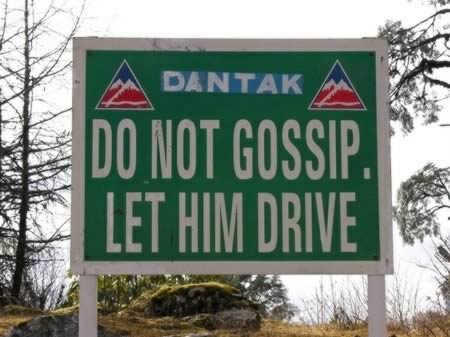 The world's most sexist road sign.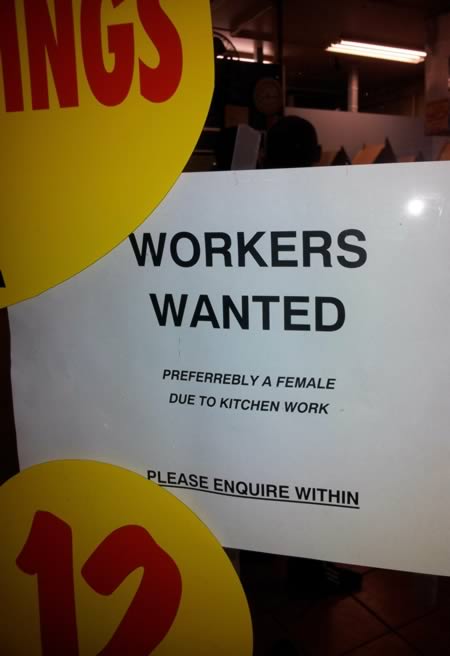 Local pizza shop, sexist job offer.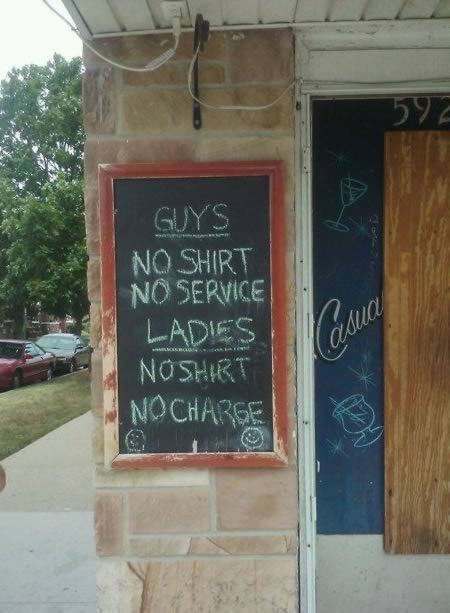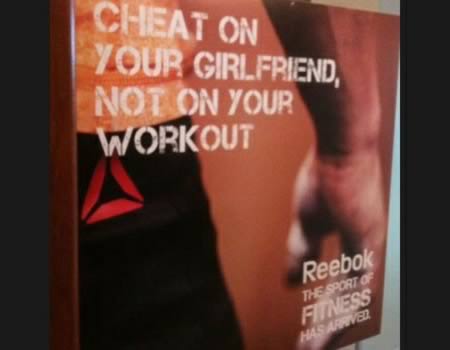 A controversial Reebok ad has been removed from display following widespread complaints. The poster, which ran at a gym affiliated with the brand in Germany, was intended to motivate, with the slogan: "Cheat on your girlfriend, not on your workout."
Instead, however, it was met with consumer backlash, and the sportswear firm pulled the ad and acknowledged that it was "offensive." The promotional gaffe was not part of a worldwide marketing campaign, but thanks to social media, the reaction has been global.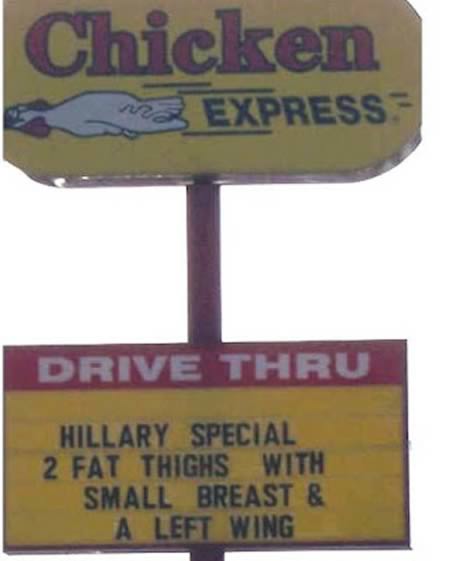 Today's special: gender descrimination.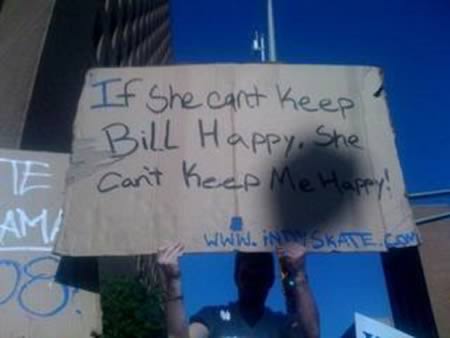 This sexist sign was being held proudly outside the Indiana Jefferson-Jackson dinner where Hillary Clinton was speaking.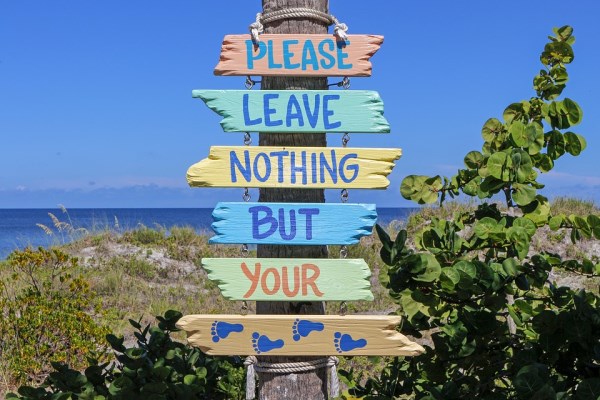 From Stuart Freeman @ Hype - Hampshire, Basingstoke, UK.